Environment
Shanghai Bailonggang sewage treatment plant project officially started
The total land area of Bailonggang sewage treatment plant sewage regulation and storage project is about 59877.44 square meters
After the completion of the project, it will comprehensively improve the resilience of the sewage system in the Bailonggang area and further optimize the water environment governance system in Shanghai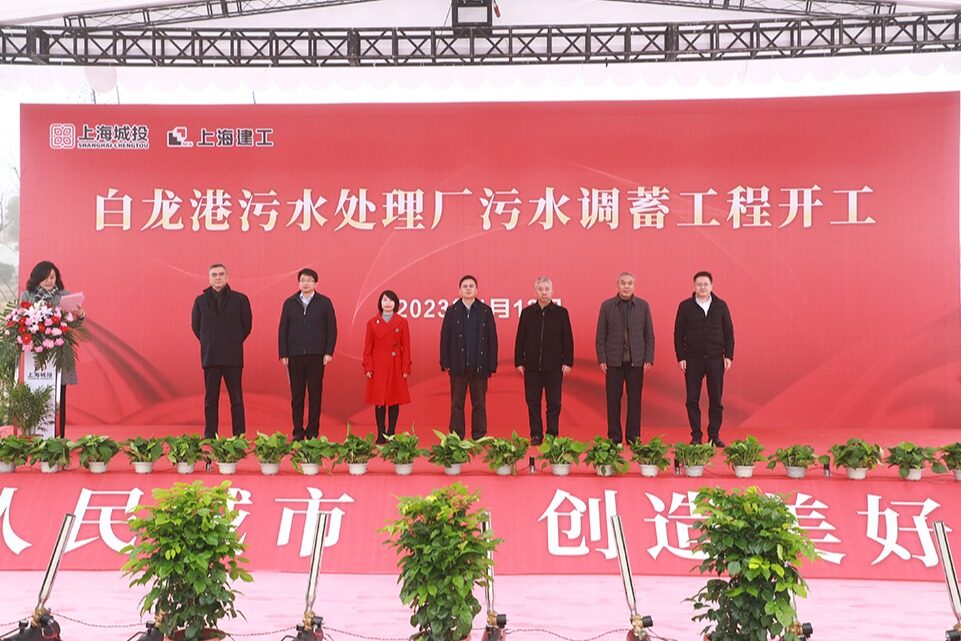 Reading this article requires
On January 12, 2023, the sewage regulation and storage project of Shanghai Bailonggang Sewage Treatment Plant officially started. All parties participating in the event jointly launched the push rod for the start of the project, unveiled the party building workstation and the builder's home, and presented the flag to the project party member vanguard and youth commando.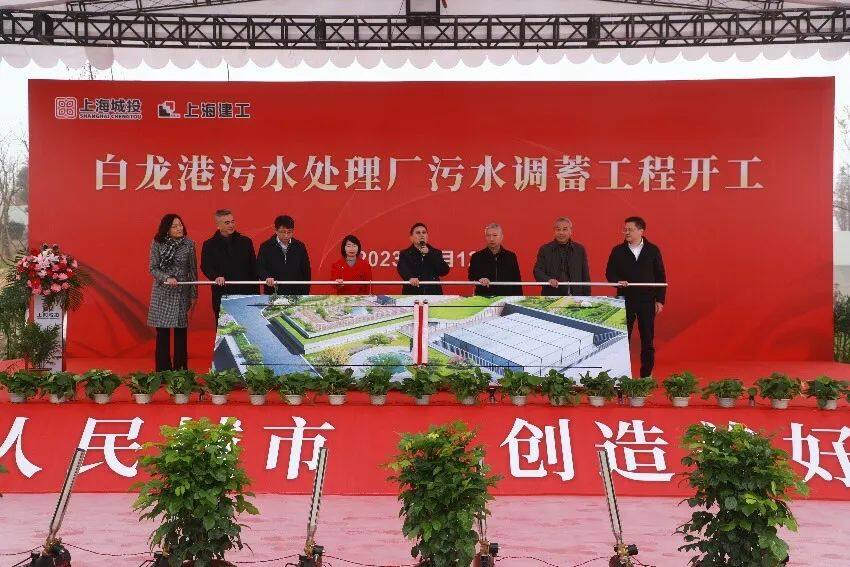 Bailonggang Sewage Plant Sewage Regulation and Storage Project Commencement Site
The sewage regulation and storage project of Bailonggang sewage treatment plant is the first major project in Shanghai officially started by Shanghai Chengtou Water Group in 2023. In the new year, Shanghai Urban Investment Water Group will promote the construction of major projects at full speed, and carry out in-depth joint construction of the project party.
Bailonggang Sewage Treatment Plant Sewage Regulation and Storage Project is one of the city's important measures to further promote the protection of the Yangtze River. The main construction content includes building a new sewage storage tank with a scale of 300,000 cubic meters, and building a new inlet gate well and outlet gate well. One for each, and the supporting facilities and equipment such as grid wells and grit chambers will be constructed simultaneously.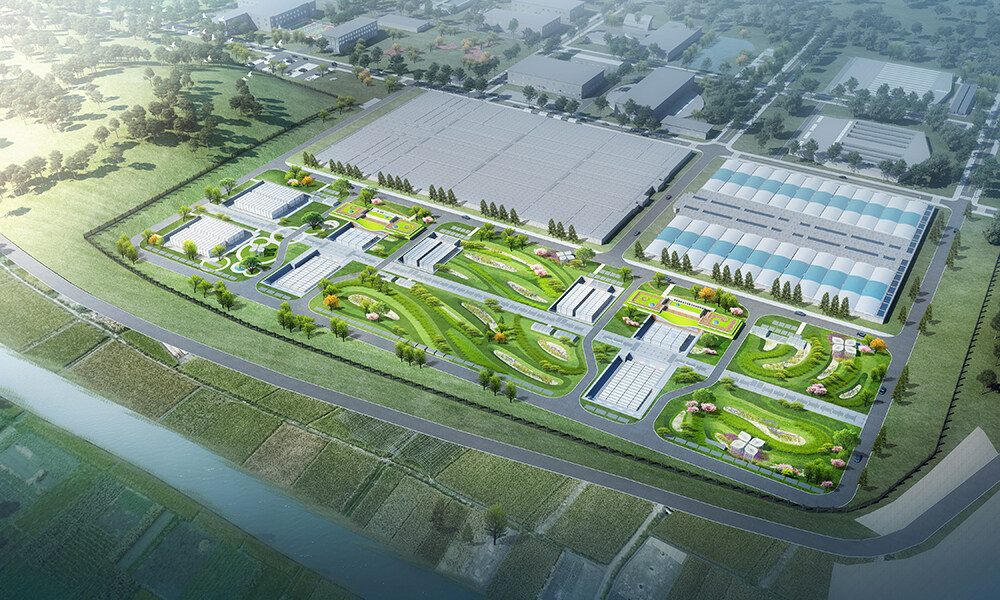 Bird's eye view rendering of storage tank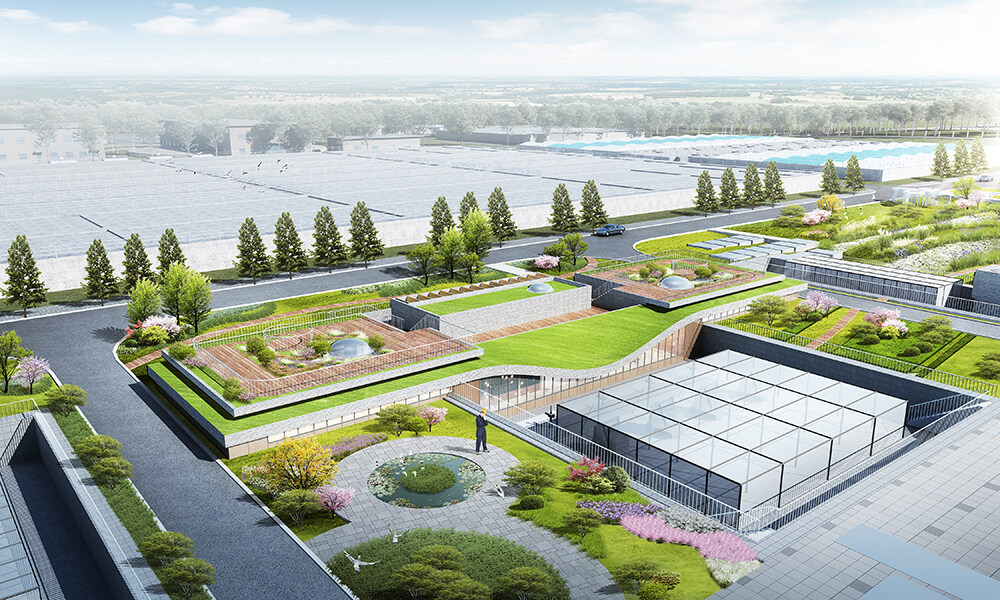 Partial aerial view of the north side of the storage tank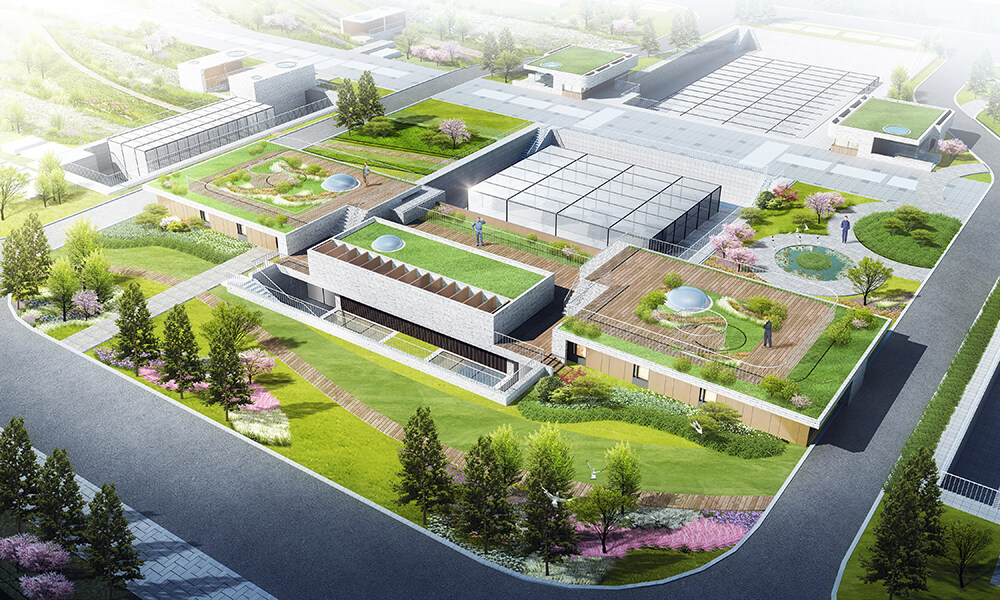 Partial aerial view of the south side of the storage tank
The total land area of the project is about 59877.44 square meters, which is equivalent to the size of 8 standard football fields. After the completion of the project, it will cooperate with the Bailonggang sewage plant to comprehensively improve the resilience of the sewage system in the Bailonggang area through scientific scheduling of plants, networks, stations, and ponds, and achieve the core goals of stable transportation, multi-treatment, quality improvement and efficiency, and further optimize The city's water environment governance system.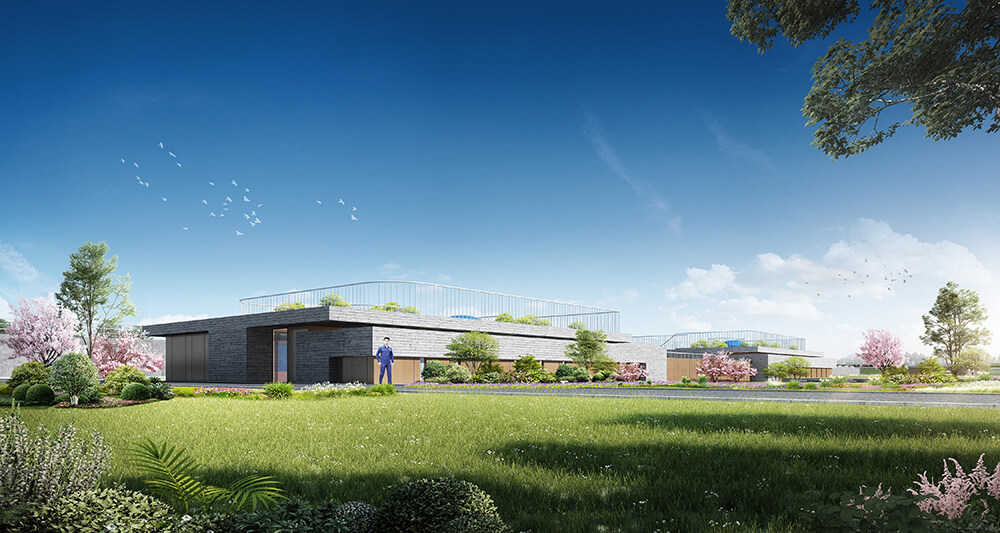 Partial rendering of storage tank
During the implementation of the project, three construction concepts will be fully implemented to create a high-quality project.
One is environmental friendliness. The construction plan implements the concept of sponge city, based on the principle of adapting measures to local conditions and integrating the environment, carefully studies the operation data of the Bailonggang area in recent years, conducts all-round comparisons and demonstrations on the storage scale, process flow, and construction type of the storage pool, and compares and demonstrates it with the surrounding area. The environment is organically integrated.
The second is to focus on security and stability. In view of the large fluctuation and irregularity of the influent water level, the construction plan adopts the full-gravity water inflow type to further improve the operation safety and flexibility; in view of the narrow and long construction land characteristics, a symmetrical water inflow type with uniform water distribution is adopted to further improve Effective regulation and storage area; set up a pretreatment link before the storage tank enters the water, further improve the interception efficiency of fine garbage and sand particles, and reduce the operational safety risks of dredging, maintenance and maintenance personnel. Keywords: engineering construction
Engineering construction information, engineering construction
The third is to focus on wisdom and efficiency. The construction plan aims to be smart and low-carbon. The multi-storey intelligent operation mode is adopted in the storage tank, which can meet various adjustment and storage needs, reduce equipment energy consumption and daily maintenance workload; adopt a new hydraulic self-flush dredging process, make full use of Its own energy realizes efficient flushing and dredging, which saves water and energy while reducing the workload of dredging; innovatively designs the type of odor collection and treatment, reduces the space ventilation dead zone, reduces the rate of odor emission, and achieves efficient pollution reduction and carbon reduction. Editor / Zhao E
Comment
Please Login to post a comment