News
CEEC Ethiopia Sewage Treatment Plant brings clean water to local people
The largest sewage treatment plant in the capital of Ethiopia is operated by China CEEC Gezhouba
CEEC Gezhouba helps water plants improve sewage treatment level and improve residential environment
The Kaliti sewage treatment plant operated and maintained by CEEC Gezhouba Group is located in the southern region of Addis Ababa, the capital of Ethiopia.
Kaliti Sewage Treatment Plant is the largest sewage treatment plant in the region, which mainly treats the domestic wastewater and some industrial wastewater of the local people. The water plant was officially opened in January 2019, with a design treatment capacity of 100000 tons/day, a service area of 9690 hectares, and a service population of about 600000 people. CEEC Gezhouba Group provides professional training to local employees to enable them to master the operation and maintenance of the sewage treatment plant as soon as possible.
Sewage treatment is almost fully automated, but human resources are also essential. There are 75 local employees here, including management personnel, operators, security, labor, etc. The removal rate of suspended solids, total phosphorus and other indicators in sewage is more than 90% from physical pretreatment to biochemical treatment, and then to the final disinfection and sterilization of chemicals.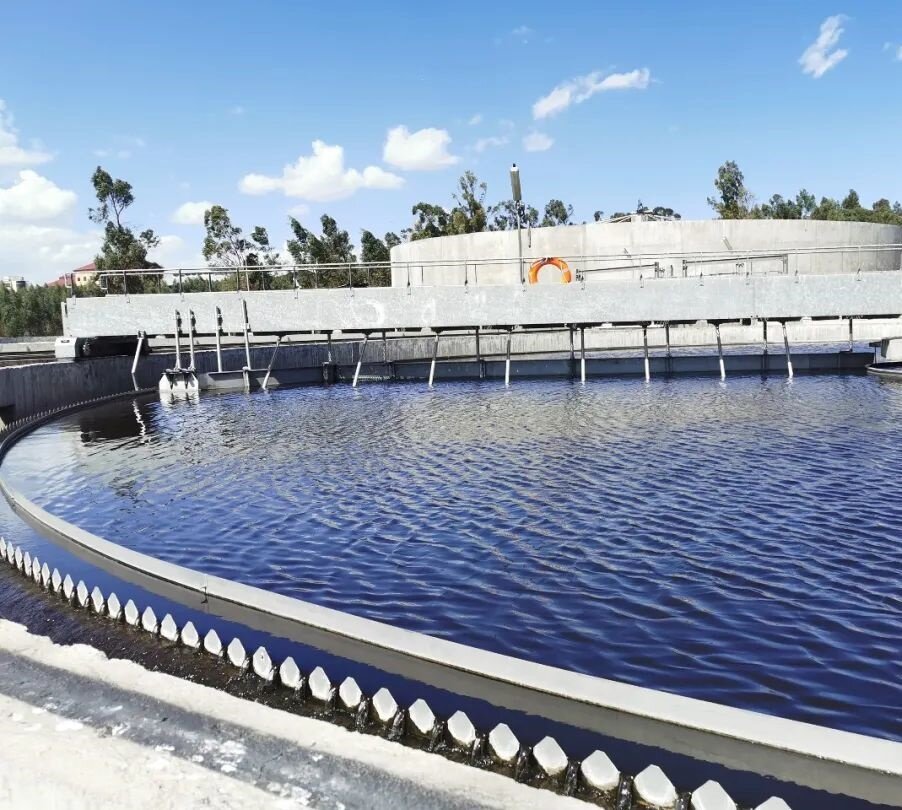 Kaliti Sewage Treatment Plant
At present, Kaliti Sewage Treatment Plant can treat 100000 tons of sewage per day. Before the completion of the water plant, the local sewage storage capacity was only 20000 tons per day. Most of the urban sewage can only be discharged at will. Liu Zhanjie, the project leader, said that the completion and operation of the sewage treatment plant not only improved the sanitary environment of the Ethiopian capital, but also reduced the average incidence rate of local diseases.Editor/Ma Xue