International
Global spending on low-carbon projects to increase by $60 billion in 2023
Investment in carbon capture and storage, hydrogen and geothermal, hydropower, wind, nuclear and solar to reach $620 billion by 2023
As inflationary pressures subside; spending rebounds, with solar industry spending rising to $250 billion, 6% annual growth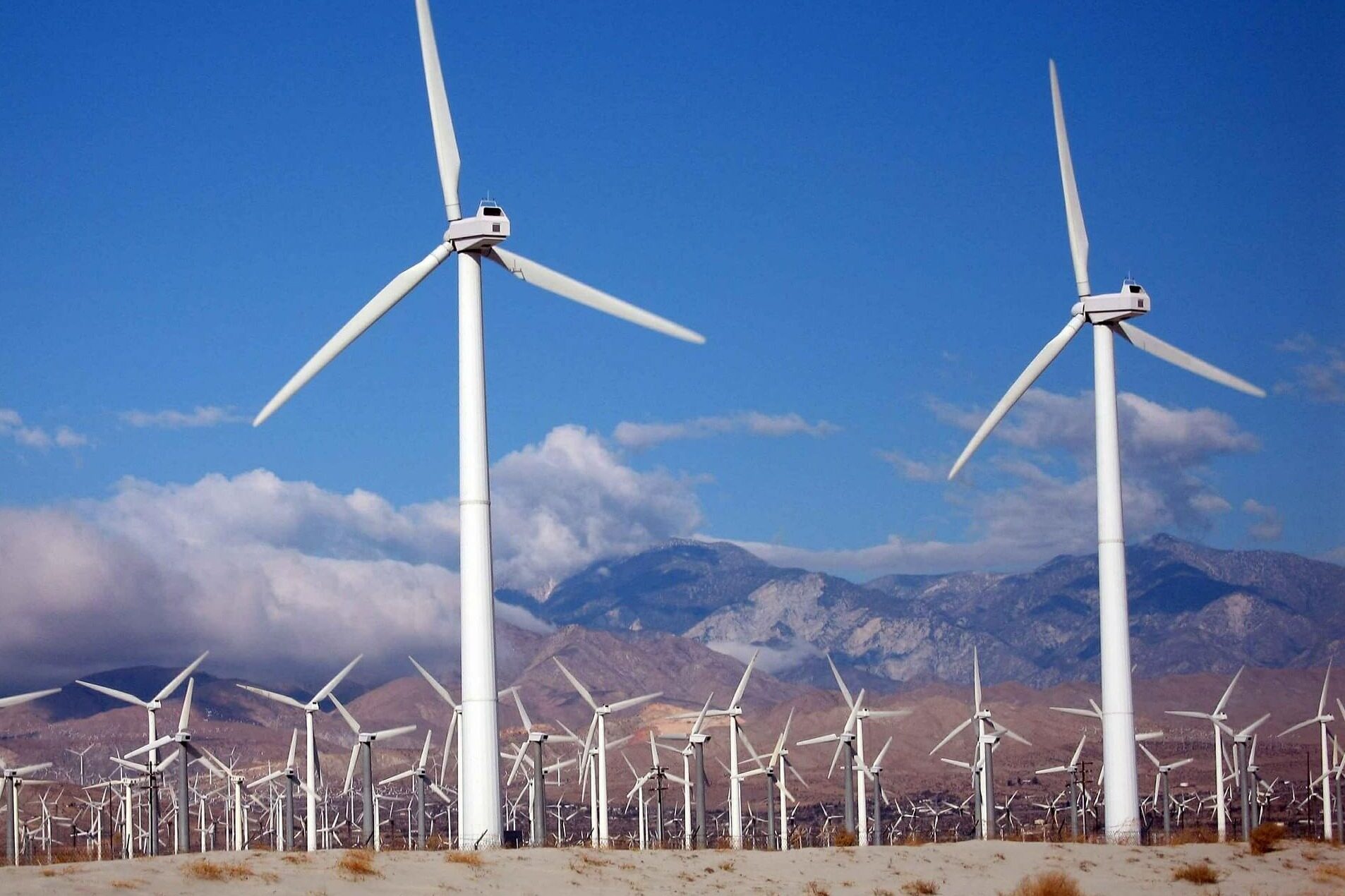 Norway-based Rystad Energy said global spending on low-carbon projects will increase by 10 percent, or about $60 billion, in 2023 as the pace of investment in wind energy projects picks up.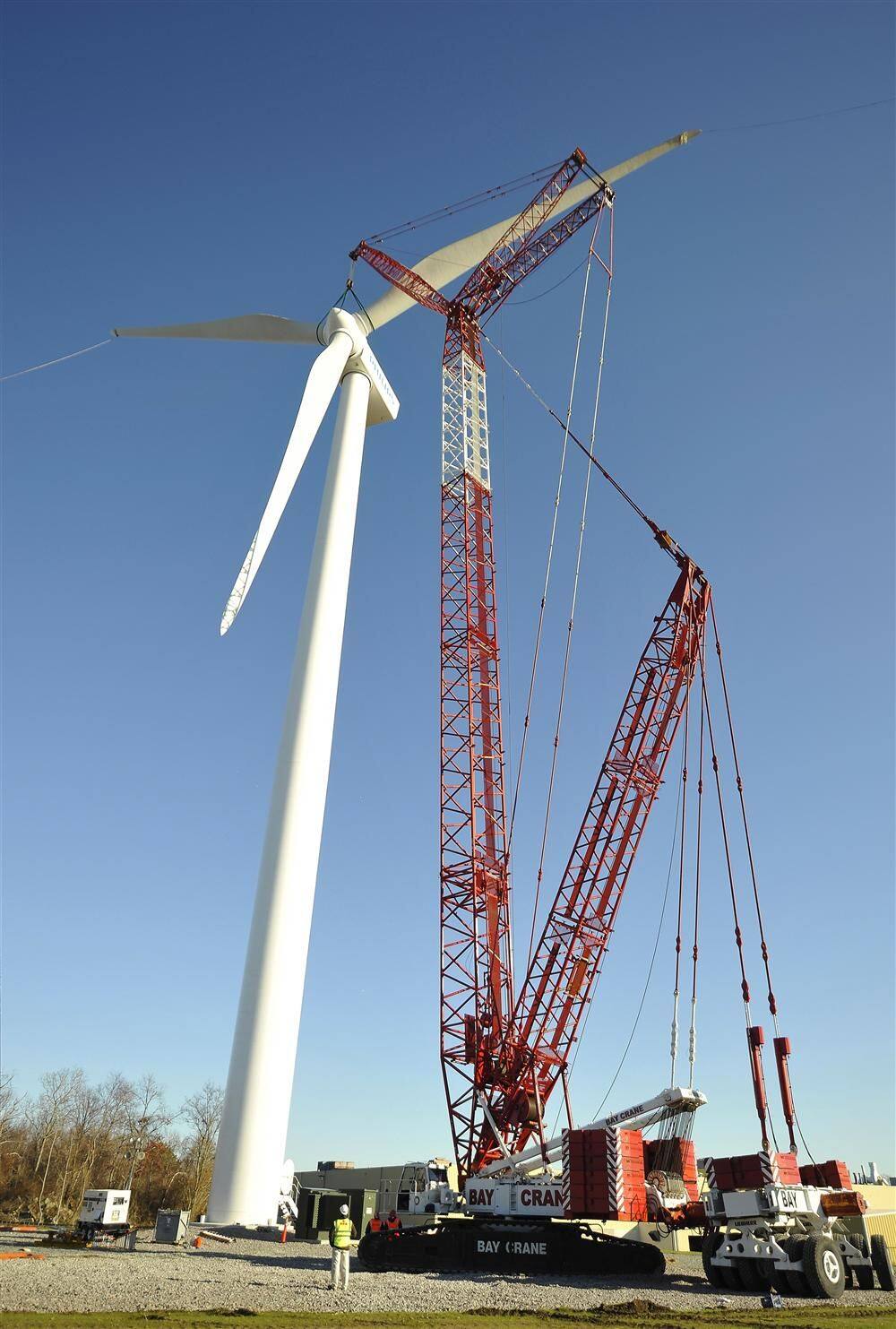 A substantial increase in funding for hydrogen and carbon capture, utilization and storage infrastructure will also help boost spending on low-carbon energy projects, the consultancy said in the report. Cumulative investment in CCUS, hydrogen and geothermal, hydrogen, hydropower, offshore and onshore wind, nuclear and solar will increase from about $560 billion in 2022 to $620 billion in 2023. However, growth in total spending was below the average annual increase of about 20 percent, as cost-sensitive developers tightened their purse strings after two years of inflation.
Post-Inflation Energy Industry
Audun Martinsen, head of supply chain research at Rystad Energy, said weaker-than-expected growth was not reason to panic in the low-carbon sector. Rampant inflation typically triggers austerity across industries, and spending is likely to rebound in the coming years. The outlook for hydrogen and CCUS in particular is positive, he said, as technology advances and the large-scale viability of these solutions rapidly improves.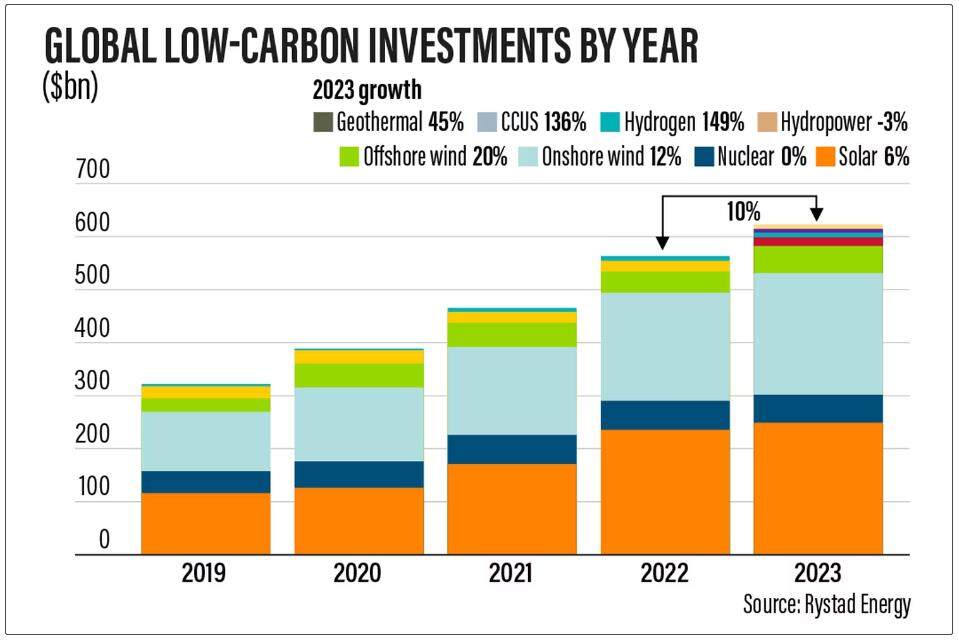 Rising global inflation has prompted central banks around the world to raise interest rates, pushing up construction costs and raising the price of raw materials for components used in low-carbon and renewable energy projects. In the U.S., inflation has now begun to slow, retreating from four-decade highs after the Federal Reserve sharply raised policy rates in 2022. Inflation has yet to come down significantly in Europe and the UK.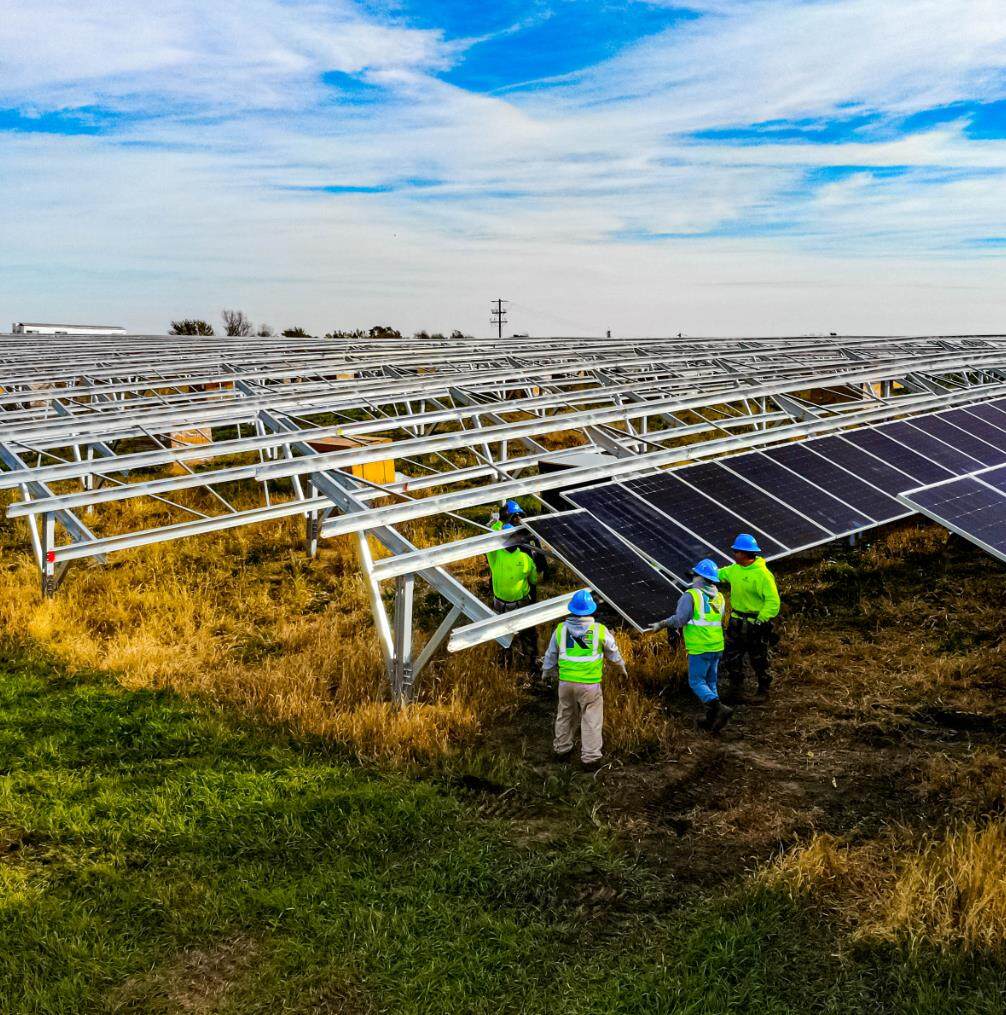 Investment in renewable energy soars 21% in 2022, surpassing related oil and gas spending for the first time, as high electricity prices push countries to further diversify their energy mix. However, Rystad said inflation spooked developers looked set to rein in spending growth in 2023.
Rystad reports that polysilicon is the main cost driver for solar PV cells, and as its cost falls, capacity growth will be more significant than dollar investment would imply. Despite relatively insignificant increases in the value of investments, installed capacity is expected to grow by around 25% to 1,250 GW. The hydrogen and CCUS industries are expected to experience the largest annual increases, growing 149% and 136%, respectively.
According to Rystad, total spending on hydrogen will reach $7.8 billion by 2023, while CCUS investment will total around $7.4 billion. However, the hydropower market is expected to shrink compared to investments in 2022, while nuclear power spending is expected to remain flat. Onshore wind investment is expected to grow by 12% to about $230 billion, while investment in offshore wind projects is expected to rise by 20% to $48 billion. Spending on geothermal energy will grow by about 45%, albeit from a relatively low starting point, the research consultancy said.Editor/Xing Wentao