Speciality
The 53rd Davos Forum opened in Switzerland
The 2023 annual meeting of the World Economic Forum was held in Davos, Switzerland, from January 16 to 20
Experts pointed out that China is the world's largest producer of solar and wind energy. Renewable energy is beneficial to the environment and climate, and will create more jobs
Mirek Duchek, member of the Management Committee of the World Economic Forum, said that in 2023, more than 1500 heads from 700 organizations will register to attend the meeting. He said that infrastructure investment, including clean energy investment, will become one of the focuses of this annual meeting, which will add new impetus to global growth.
The forum has five major themes, involving the energy and food crisis under the framework of the new system of energy, climate and nature; Low growth and high debt problems and solutions under the new system of high inflation, investment, trade and infrastructure; Challenges and responses in the new system of cutting-edge technology, innovation and resilience; Pay attention to the social vulnerability in the work skills and caring system, and carry out dialogue and cooperation in a multipolar world to cope with the current geopolitical risks.
China's contribution has attracted much attention
Many experts believe that in the face of a divided world, China has always played a stabilizing role and is an important driving force for global economic recovery.
The President of the World Economic Forum, Borg Brend, said that countries should try again to find areas of cooperation rather than confrontation. China has played an important role in uniting key stakeholders and stressed the importance of continuing mutual trade, which I think is very important. I believe that China's initiatives in sustainable development are crucial... The the Belt and Road Initiative is very important for promoting the development of other emerging economies.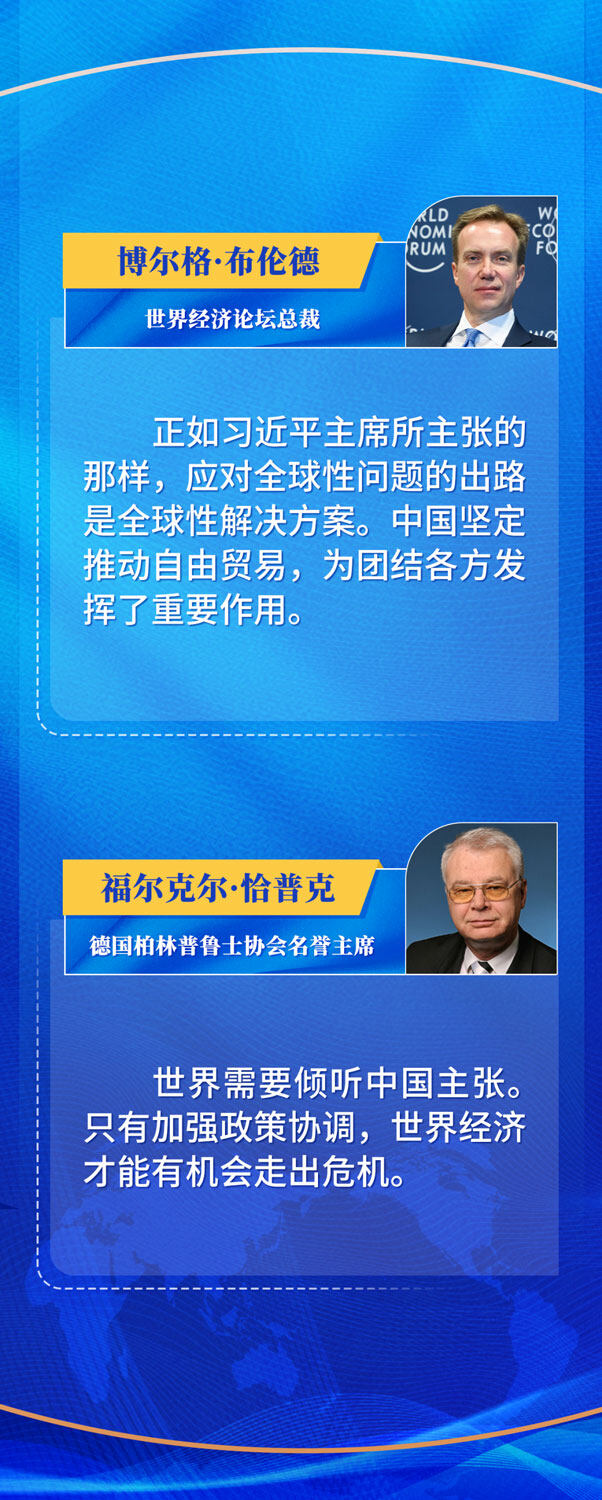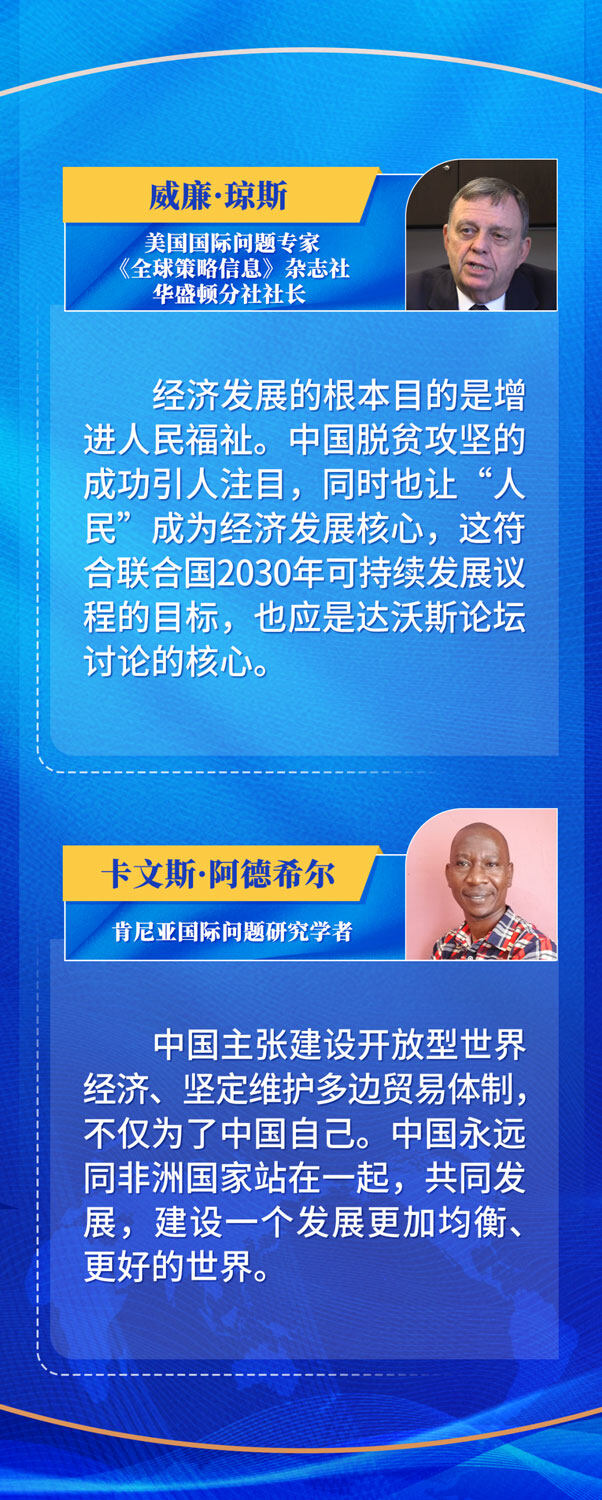 Sadia Zahidi, Executive Director of the World Economic Forum, said in an exclusive interview on the eve of the opening of the annual meeting that China's optimization and adjustment of epidemic prevention and control measures will greatly promote global economic growth and boost confidence for global medium and long-term development.
She believed that China's measures to cope with climate change and protect the environment, as well as China's technology and innovation will have a global impact, and China's role in promoting global cooperation is crucial.Editor/Ma Xue