Interconnection
A group of Chinese constructions help Angola develop
Today, the results of China-Angola cooperation have spread all over Angola
A large number of Chinese enterprises have invested in Angola and made important contributions to Angola's economic diversification and industrialization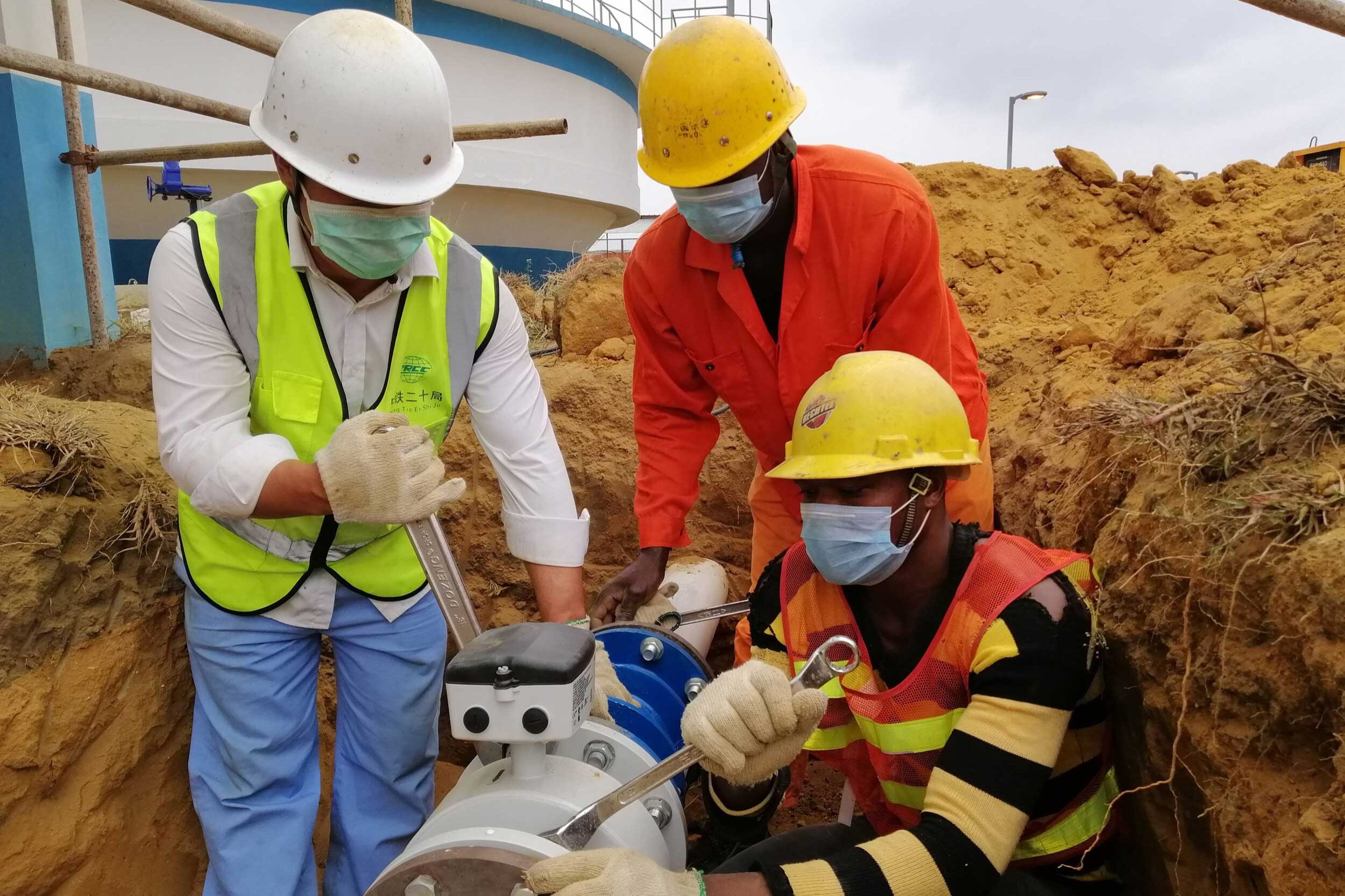 Reading this article requires
2023 is the 40th anniversary of the establishment of diplomatic relations between China and Angola. Over the past 40 years, Chinese companies have brought visible changes to many industries in Angola.
Chinese goods are cheap and high quality
For Angolan businessmen like José Manuel, a day's work usually starts in Chinatown: wait around the van to pick up the goods, and then shuttle through the Luanda city with clothes, daily necessities and other goods on their heads. The streets and alleys of cities with millions of people.
The Chinatown in Luanda, the capital of Angola, started operating 7 years ago. At present, the daily passenger flow exceeds 80,000. There are several similar Chinese trade cities in Luanda. Manuel looked at the plastic pots for sale on the street and explained that in Angola, people's income is very low and it is difficult to find stable jobs. Fortunately, Chinese goods are of high quality and low price, which provides rich choices for ordinary people, and also brings opportunities for us who rely on buying and selling to make a living.
These plastic products are produced in a plastic product factory invested by a Chinese company. In the past, these products were all dependent on imports. According to Huang Yuequan, a shareholder of Angola Chinatown, Angola used to have a mountain of plastic bottles but no one recycled them. It is because Chinese companies have invested in recycled plastic factories here to turn waste into treasure. Huang Yuequan said that Chinese enterprises invest in Angola pragmatically and operate properly, providing local people with high-quality and cheap commodities, and solving the employment problem in Angola to a certain extent.
Infrastructure benefits the public
When clean tap water gushed out, smiles appeared on the faces of adults with buckets on their heads and children holding plastic bottles. Pedro Jos, a 62-year-old resident of the Lugora community, is full of gratitude to the Chinese construction companies: You have realized the dreams of several generations of us, and we no longer have to go to the Xiluango River, 3 kilometers away, to fetch water before dawn up!
In June 2022, the Angola Cabinda Water Supply Project undertaken by China Railway Construction International Group will be completed. The project is the largest drinking water supply system project in Angola, benefiting 600,000 local residents and covering 92% of the population living area in Cabinda Province. Li Xunfeng, General Manager of the Angola Country Representative Office of PowerChina, said that while Chinese companies build infrastructure in Angola, they also help the surrounding people solve life problems and win the trust of the local government and people.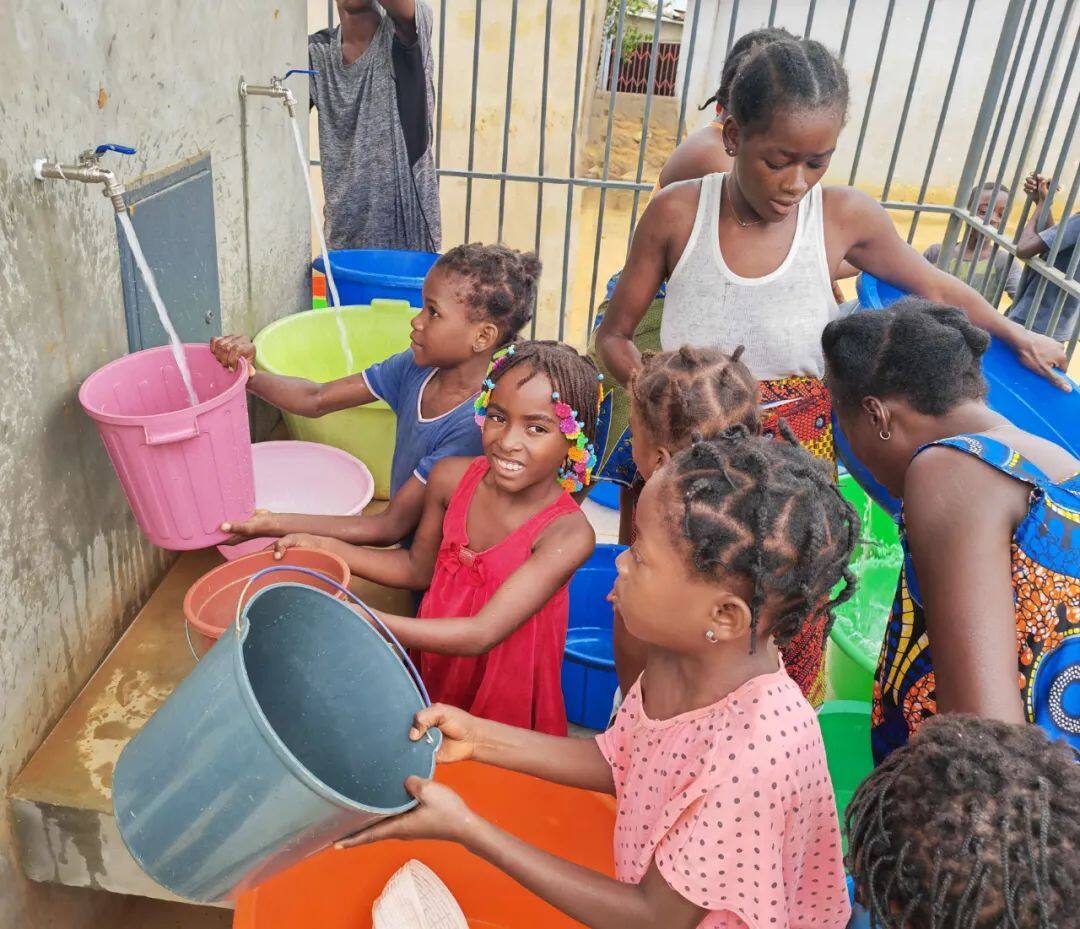 Residents of the Lugora community in Cabinda, Angola collect water from a newly built centralized water supply point
Over the past 40 years, China has not only undertaken many water supply and power supply projects in Angola, but also repaired or built 2,800 kilometers of railways, 20,000 kilometers of roads, built more than 100,000 sets of social housing, more than 100 schools, and more than 50 hospitals.
Career Training Changes Lives
It was the opportunity provided by Huawei that changed my life. Angolan youth Luis Almeida pointed out. With his resume as Angola's 2019 national champion in the Huawei Communication Technology Competition, Almeida got the opportunity to work in an Angolan bank. According to Luis Erivaldo, director of Huawei Angola's training program, the training provided by the Chinese company provides direction and platforms for local people in terms of professional and career planning, which has a positive impact on their life trajectory.
In November 2022, Huawei and the Ministry of Telecommunications, Information Technology and Social Communication of Angola signed a memorandum of understanding on the digital talent training project, which will train more than 10,000 Angolan students within five years.
According to statistics, China has trained more than 3,000 Angolan personnel in the fields of business, agriculture, health, media, and police, providing valuable talents for all walks of life in Angola. As Luis Cupenara, president of the Angola Chinese Chamber of Commerce, said: China-Angola friendship is mature, tenacious and full of vitality, and the cooperation between the two countries is becoming closer and more pragmatic. Editor/He Yuting
Comment
Please Login to post a comment