Equipment
CRRC High-speed Railway Rescue Crane Obtained License
This marks that China's high-speed railway rescue equipment technology has entered a new stage of development
At the same time, it also fills the gap in the field of China's high-speed rail emergency support equipment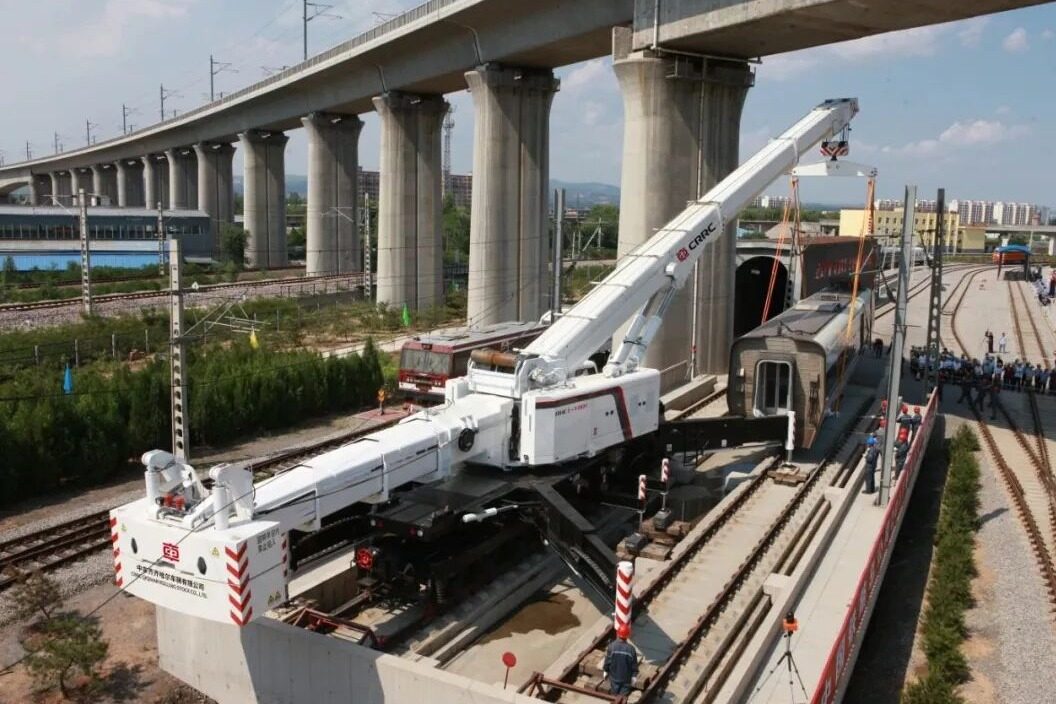 Recently, the NSG1256 high-speed rail rescue crane developed by CRRC has obtained the type certificate and manufacturing license for railway rolling stock issued by the National Railway Administration, marking that China's first high-speed rail rescue crane is officially ready for online operation, and CRRC has also become a The only enterprise in China that has obtained the product design and manufacturing license.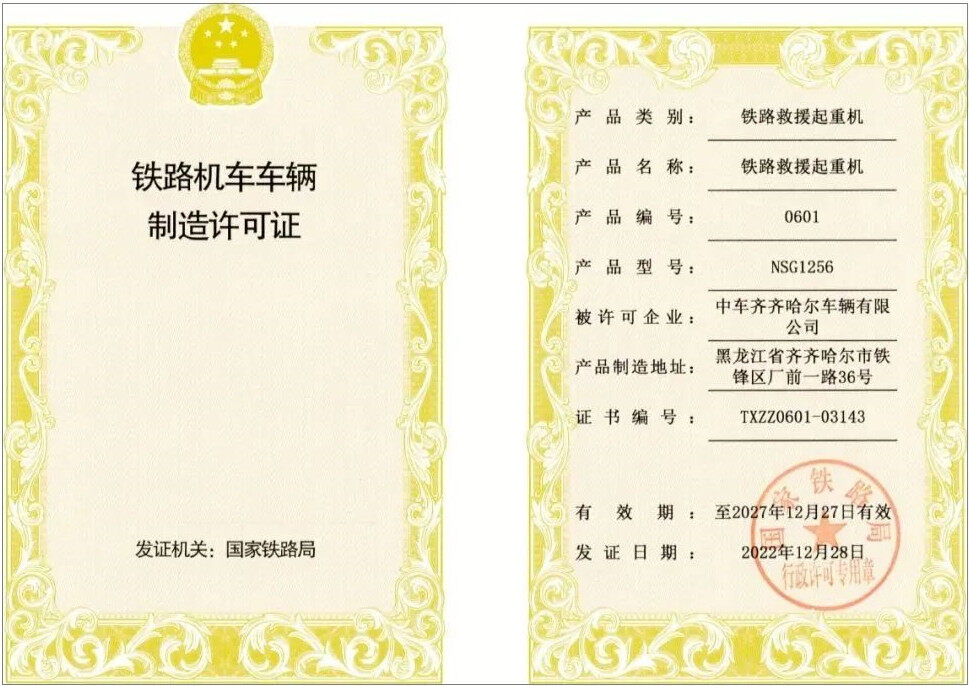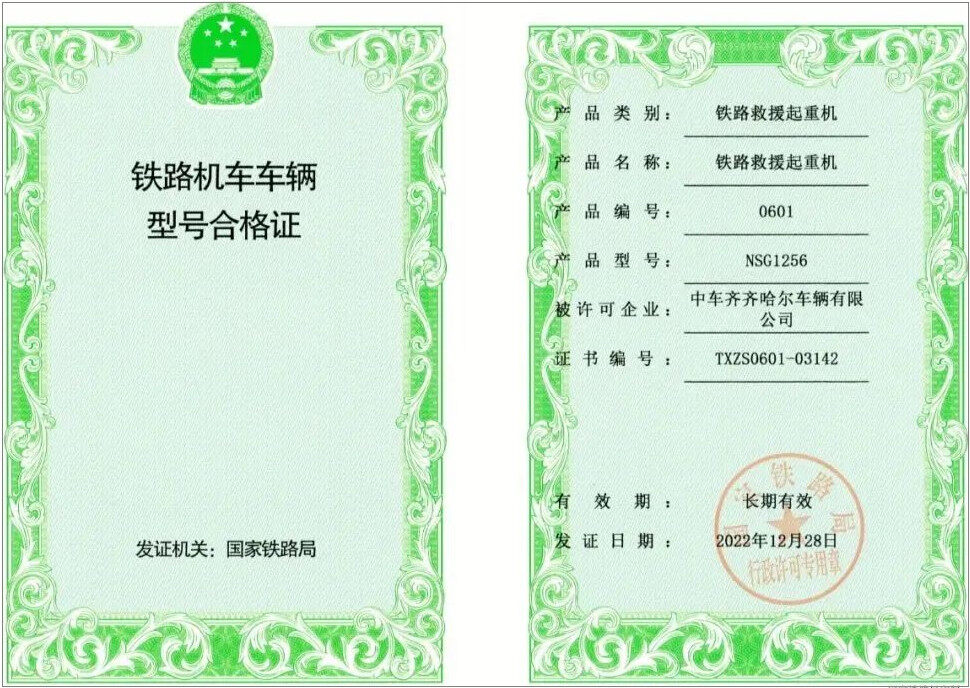 The NSG1256 high-speed railway rescue crane has a rated maximum lifting capacity of 125t and a maximum lifting moment of 1250t m. It is mainly used for the rescue of accidents such as overturning and derailment of high-speed railway EMU vehicles. It is suitable for bridges, tunnels and slopes on single-track and double-track high-speed railways It can be used for rescue work under various working conditions such as roads, curves and catenary, while taking into account the rescue capabilities of ordinary lines. It can also be used for large-scale cargo loading and unloading and heavy equipment installation. It has high-speed rail specificity and wide adaptability.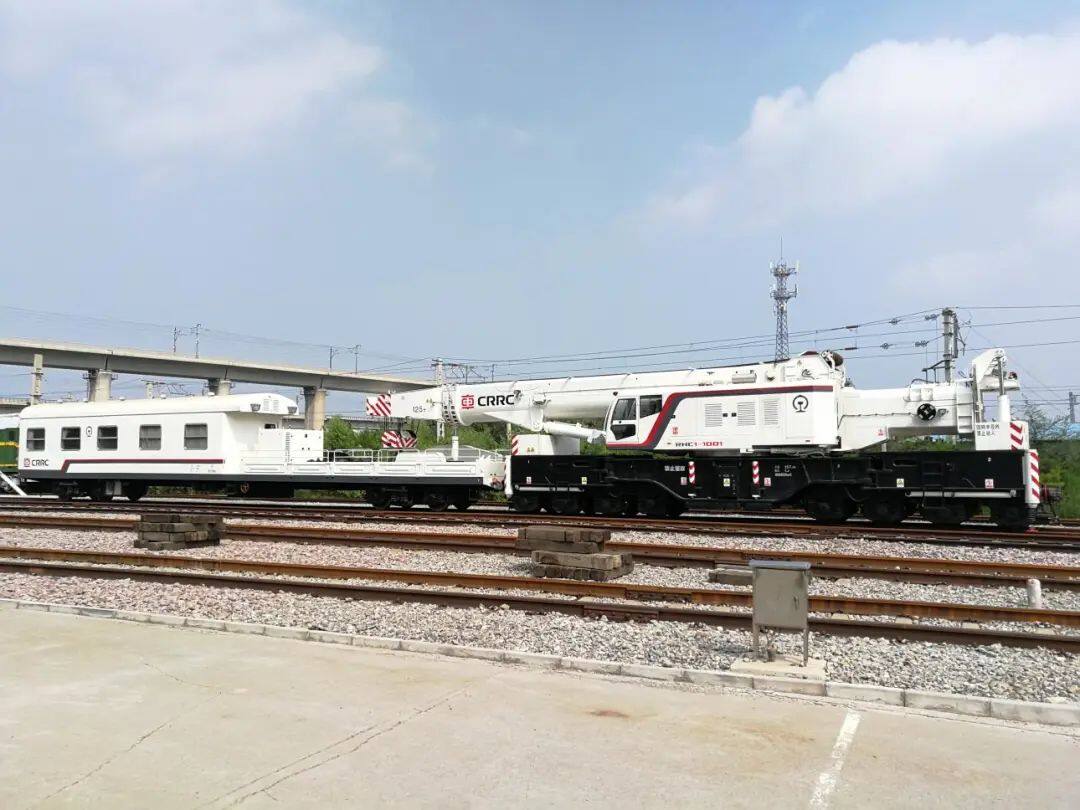 The successful development of this product has created a precedent for China's independent research and development of large-scale rescue equipment for high-speed railways, fully demonstrated the scientificity, integrity and consistency of China's high-speed railway technology system, and provided a solid guarantee for the safe operation of high-speed railways. It is of great significance to improve the rescue capability level and promote the overall development of the high-speed railway system.
During the high-speed rail rescue technical drill organized by the National Railway Group, this product is fully applicable to the rescue work of bridges, tunnels, ramps, curves and catenary under single-track and double-track high-speed railways, while taking into account the rescue of ordinary lines ability. The technical performance has reached the international advanced level, and the products and on-site simulated operating conditions are shown in the figure below.
The National Railway Administration will continue to pay close attention to the mass production and use of high-speed rail rescue cranes, strengthen the supervision of licensed products during and after the event, urge production enterprises to strictly implement the main responsibility, ensure the quality of the source, do a good job in after-sales service, and strengthen supervision departments and production enterprises. , Use the tripartite coordination and linkage mechanism of the unit to jointly maintain the safety of high-speed railway operation. Editor/He Yuting