Petrochemical
Construction of China's first large floating natural gas liquefaction plant
After the completion of the project, it is estimated that the annual output value will exceed 3 billion yuan
It is gradually becoming a trend for various oil and gas companies around the world to use FLNG to develop offshore natural gas resources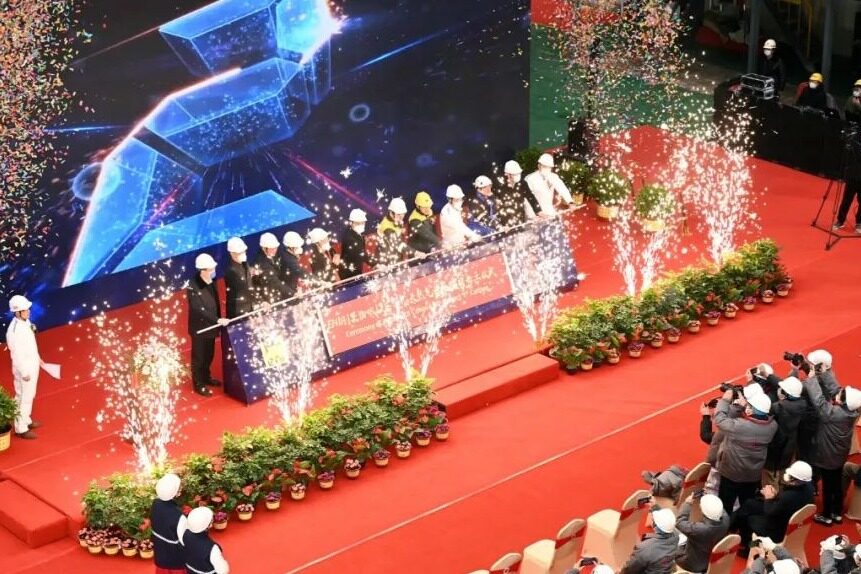 On the afternoon of January 17, 2023, Wison Nantong Heavy Industry Co., Ltd., a subsidiary of Wison Offshore and located in Nantong Development Zone, officially started the construction of the floating natural gas liquefaction unit project with an annual output of 2.4 million tons of Eni, an Italian oil company, with a total investment of about 1.84 billion dollars.
Floating natural gas liquefaction device is a sharp tool for developing marine natural gas resources. It can directly liquefy and store the extracted natural gas in the sea far from the land, and then transport it to various places by LNG carrier. It is the most complex, costly and value-added product in marine natural gas equipment, and can be called the new pearl in the crown of marine industry.
Wison Heavy Industries provides complete EPC services for design, procurement, construction, installation and commissioning in this project, which is the largest FLNG contracted by China at present. It is understood that this is also the first time that Chinese enterprises play the role of general contractor in large FLNG projects, breaking the monopoly of foreign shipping enterprises in this field for many years. Keywords: oil, natural gas, liquefaction device
Project overview
The FLNG to be started this time is ordered by the Italian oil and gas giant Eni Group. It is expected to have air intake conditions by the end of 2025. After the completion of the facility, it will be deployed in the sea area about 50 kilometers off the coast of Congo Brazzaville, with a water depth of about 30 meters to 50 meters. At full load, about 380 million cubic feet of natural gas can be received from nearby gas fields every day for production, storage and export.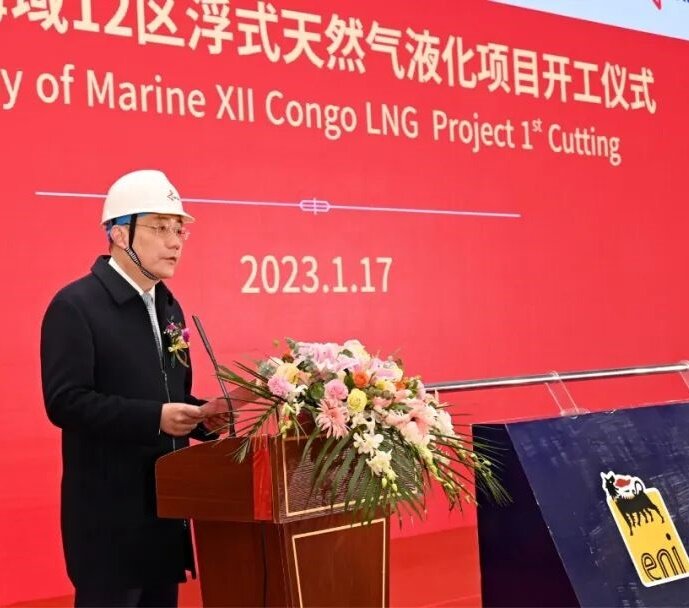 At the commencement ceremony, Ling Yi, Deputy Mayor and Secretary-General of Nantong, said that the commencement of this project is not only an important achievement of Wison Heavy Industry's technological innovation and international cooperation, but also will inject new energy into Nantong's building of a world-class shipbuilding and marine industry base. He hoped that Eni would continue to pay attention to Nantong and deepen exchanges and cooperation with Nantong shipbuilding and marine enterprises in the fields of natural gas resources development and utilization, investment and other fields to achieve mutual benefit and win-win results.
At present, there are only five FLNG ships in the world put into operation, of which, the annual capacity of 600000 tons of FLNG put into operation in 2017 was manufactured by Wison Heavy Industries. Compared with the traditional onshore LNG plant, FLNG has the characteristics of shorter project duration, less investment, more flexible development, more controllable risks, and earlier realization of benefits.Editor/Ma Xue