Logistics
Shandong will build a world-class port cluster
Shandong's coastal port throughput ranks first in China in 2022
Meanwhile, China's container volume will exceed 37 million TEUs by 2022, ranking third in the world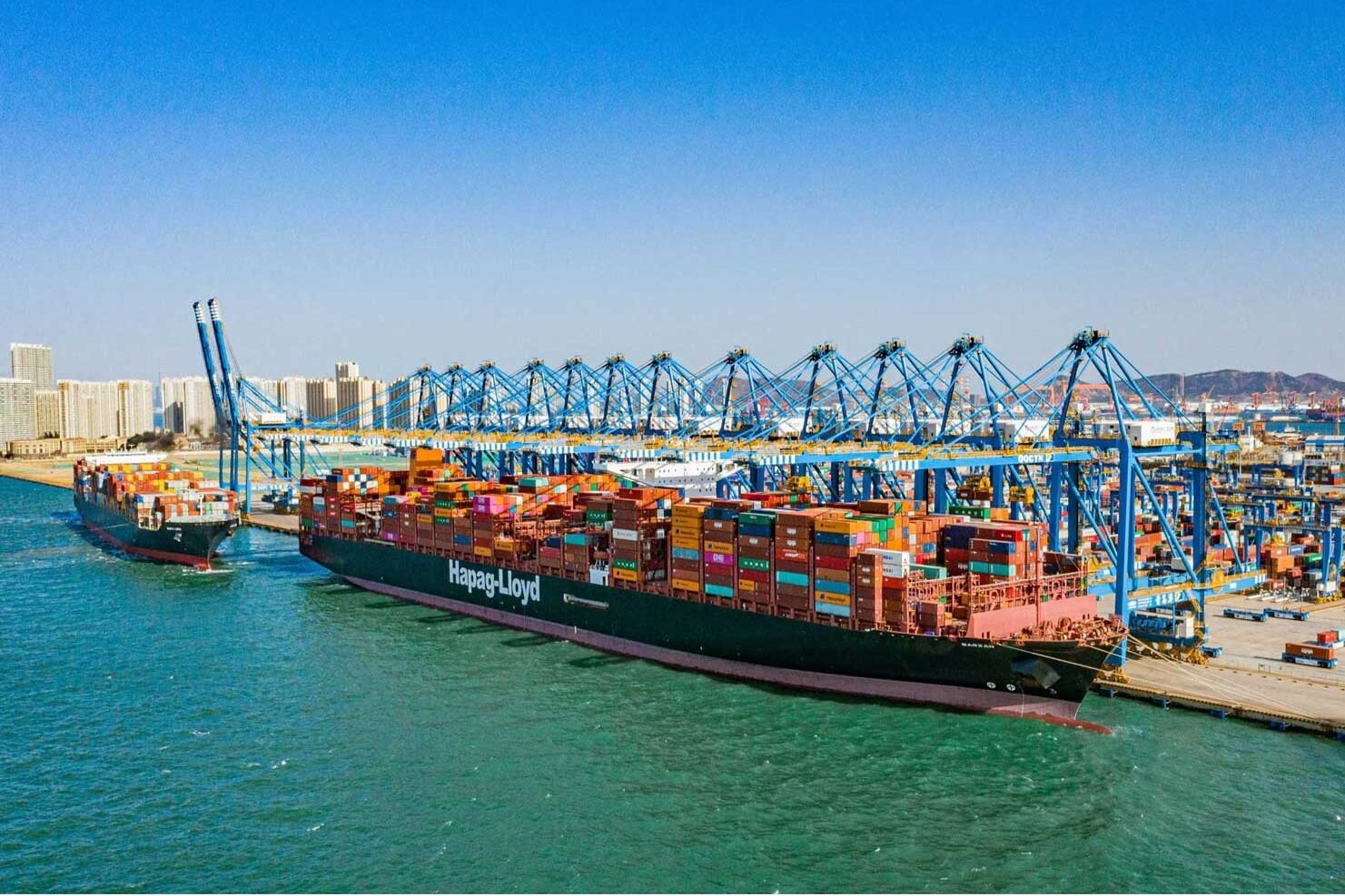 Reading this article requires
Recently, the reporter learned from the two sessions held in Shandong Province that in 2023, Shandong will build a world-class port group of Shandong Peninsula, the construction of Qingdao Port Qianwan port area automated terminal phase III, Yantai Port West Port area 300,000 tons of crude oil terminal phase II, vigorously expand the port of overseas routes.
It is understood that Shandong's coastal port throughput ranked second in China in 2021, and reached 1.75 billion tons in 2022, ranking first in China.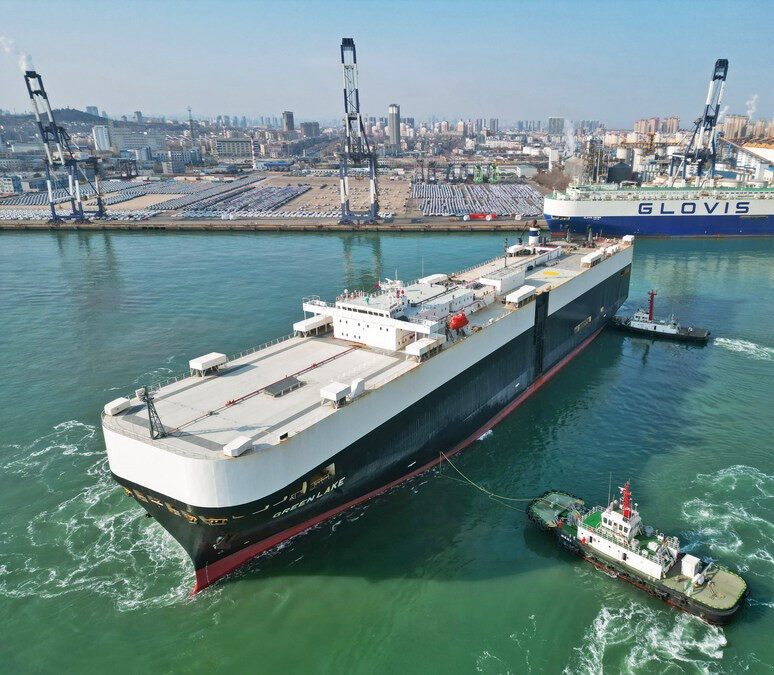 A number of freighters are loading, unloading and docking operations at Yantai Port in Shandong province
Ports are known as barometers of the economy. Shandong is a large province of economy and foreign trade in China. The jump in the ranking of coastal port throughput shows the active trade of Shandong ports, showing the vitality and resilience of Shandong economy. The fully automated container terminal of Qingdao Port in Shandong province is busy ahead of the Spring Festival. A number of 10,000-ton freighters are docked for loading and unloading operations, automatic guided vehicles will transport containers to the storage yard in precise routes, and high-speed rail cranes do not stop, grabbing containers back and forth and placing them on the external collection cards to pull goods.
Wang Jisheng, deputy manager of the operation Department of Qingdao Port Fully automated Terminal, said that the hydrogen power automated rail crane, 5G+ automation and other cutting-edge technologies for Qingdao Port fully automated container terminal to save more than 80% of manpower, operation efficiency is more than 50% higher than similar foreign terminals, helping the port's foreign trade development to run out of speed.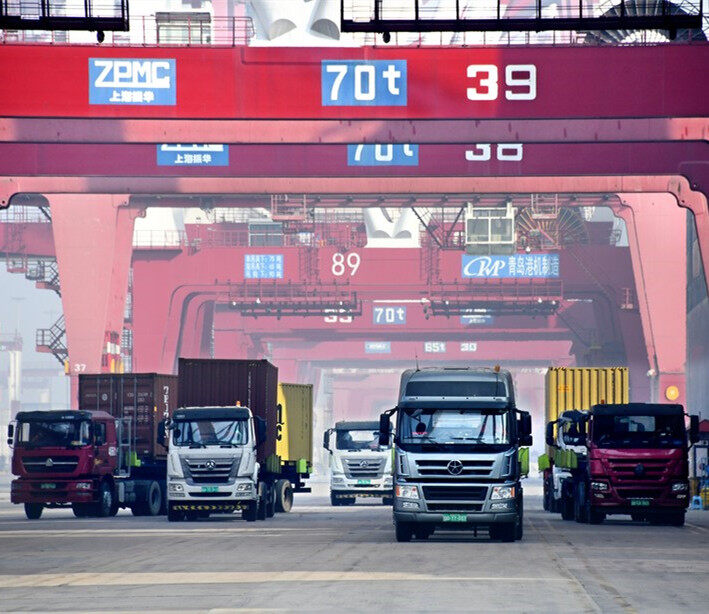 Trucks transport containers at the Qianwan QQCT container terminal in Qingdao Port
As an international shipping hub in Northeast Asia, Qingdao Port added 28 container routes in 2022, with a year-on-year increase of 10% in international transshipment. The volume of sea-rail combined transport exceeded 1.9 million TEus, ranking first among ports in China for eight consecutive years. The cargo throughput and container throughput of the port grew against the trend.
Huo Plateau, deputy of Shandong Provincial People's Congress, Party Secretary and chairman of Shandong Port Group, said that Shandong Port Group will base on the function of hub platform, enlarge the role of core node of supply chain, actively cultivate modern shipping comprehensive service system, promote the mutual integration of three regions and four ports, and accelerate the construction of Northeast Asia international shipping hub center. In the New Year, Shandong will actively create new highlights in the development of Marine economy. Zhou said in the report that Shandong will steadily improve the overall development level of land and sea areas, deepen transparent ocean projects, cultivate and expand high-end offshore equipment such as oil and gas development and new energy, accelerate the development of high-tech ships, and accelerate the integrated development of port areas, parks and urban areas. Editor/He Yuting
Comment
Please Login to post a comment