Special
Puttalam coal-fired power station lights up thousands of lights
The Puttalam coal-fired power station generates more than a third of Sri Lanka's electricity needs
The power station is provided by the Chinese government with preferential payment, and China Machinery Engineering Corporation undertakes the construction
In recent years, the cooperation between China and developing countries in the fields of infrastructure, energy, water conservancy, and electric power has become closer and more pragmatic, bringing tangible benefits to the local area. Many projects have even become national landmarks and have been printed in many countries. on the banknotes.
Project Overview
Puttalam Coal-fired Power Station is located in the north-central region of Sri Lanka. It is the first and currently only coal-fired power station in Sri Lanka. The power station is the largest power production base in Sri Lanka, and it is also an important project completed by Chinese builders using Chinese loans, Chinese technology and equipment. This power station is currently prominently printed on Sri Lanka's 100-rupee note. It records Sri Lanka's development achievements and has also become the pride of Chinese builders.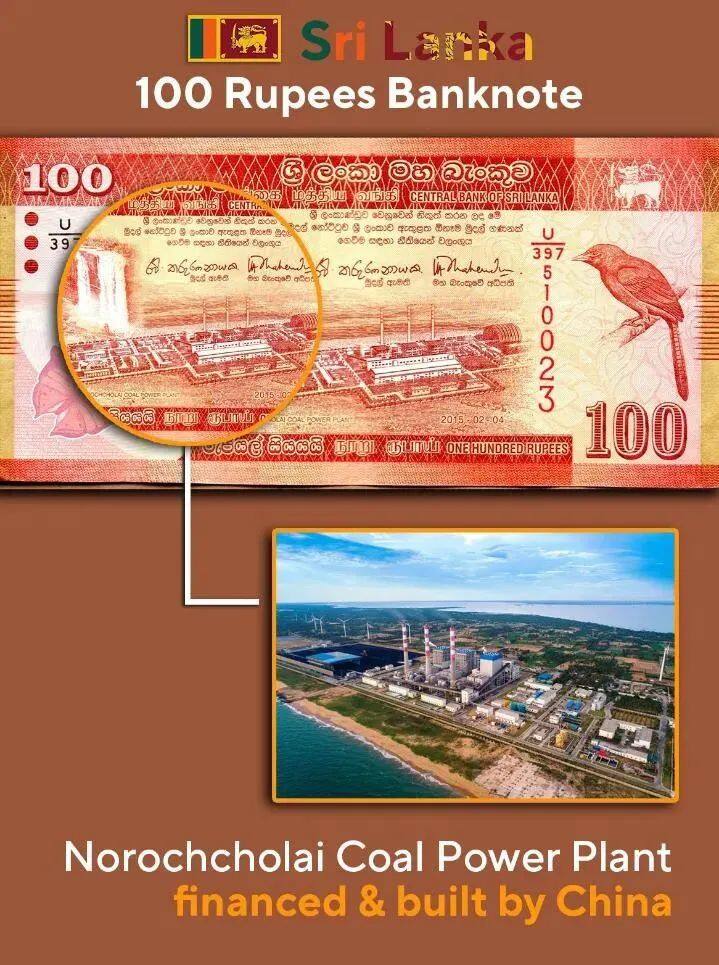 Since the Puttalam coal-fired power station was fully put into operation, the daily power generation of the power station has accounted for about 40% of Sri Lanka's total electricity demand, and in the dry season when there is a shortage of rainwater, its power supply has reached about 60% of the country's demand. In addition, Sri Lanka used to mainly rely on fuel oil to generate electricity, which was costly and the electricity price remained high. However, the cost of electricity generated by the Puttalam coal-fired power station is only US$0.05 per kWh, which is two-thirds less than before.
. At present, there are still 22 Chinese staff staying at the Puttalam coal-fired power station. They are mainly responsible for maintenance and technical training.
High social evaluation
Local residents said that after the completion of the power station, the number of local sea water and fish schools has not changed much. In addition to environmental protection, the Puttalam coal-fired power station also brings great convenience to the lives of Sri Lankans.
Minaka, a resident of Puttalam City: This power station was built here, and it is of great help to our lives. Before this power station, the situation was very difficult, because without electricity, we couldn't do anything. For example, mobile phones need electricity. Nowadays, many young people like to use some social software on their mobile phones. If there is no electricity, it is difficult for them to do these things.
Raj Kumar, a resident of Puttalam City: After the power station was built in Puttalam, many people benefited from it, and we got a lot of job opportunities. After the power station was built, the road here was also renovated, which was not like this before. After the power station was built, the roads here took on a new look.Editor/Ma Xue