Humanities
Chinese footprints can be seen everywhere in Ethiopia
Although Ethiopia, located on the plateau of East Africa, is thousands of miles away from China, Chinese traces can be seen everywhere
Chinese companies have brought more jobs, medical opportunities and social benefits to Ethiopians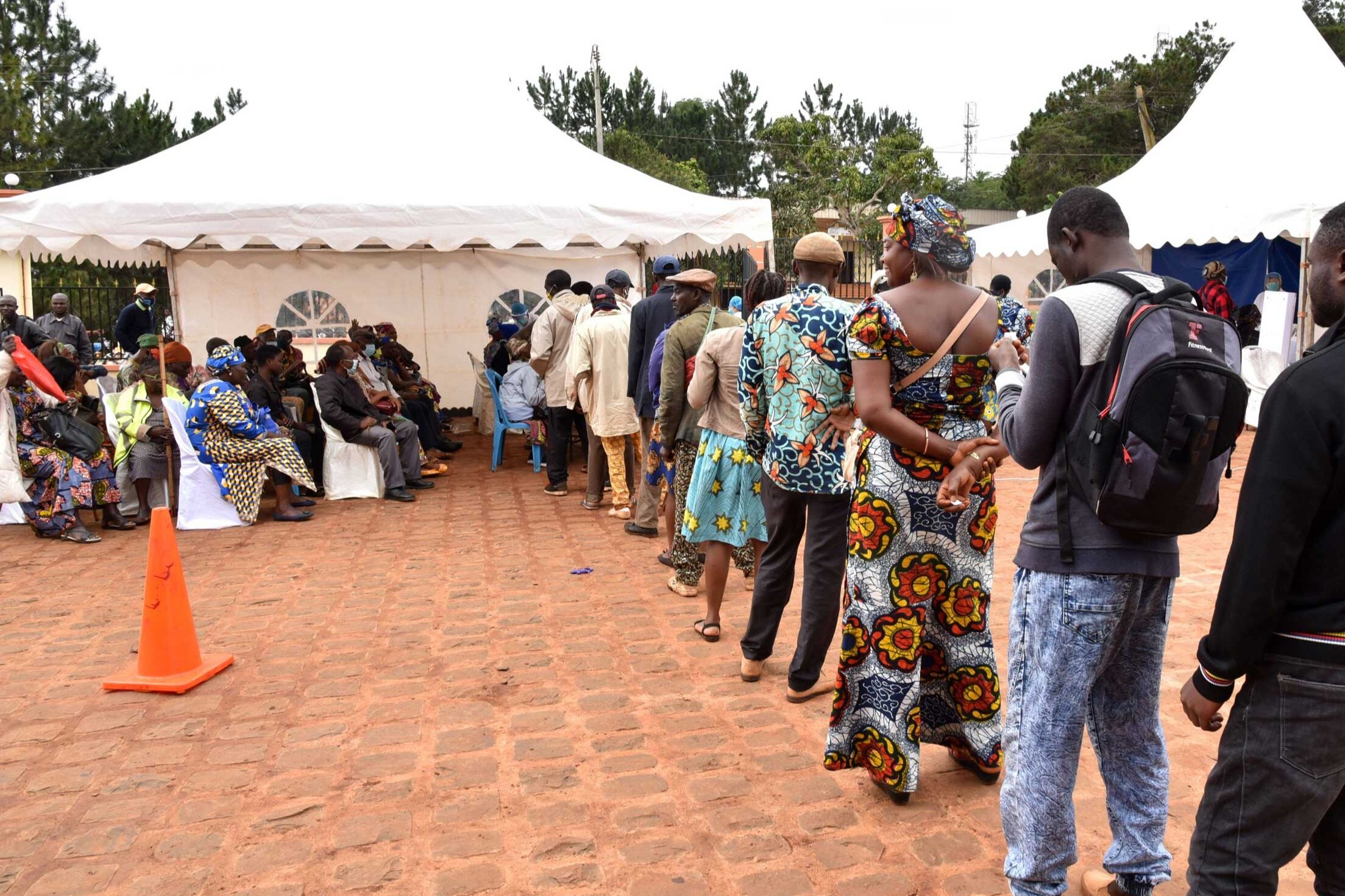 The African Union Conference Center built with Chinese aid, the Algeria-Djibouti Railway built by Chinese companies, and Chinese teachers imparting knowledge in the Luban Workshop... During the Spring Festival, many Chinese builders, doctors and teachers in Ethiopia stick to their posts and serve the local society. benefit the local people.
career glory
In less than an hour's drive southeast from the center of Addis Ababa, the capital of Ethiopia, the camp of the Addis Ababa-Djibouti Railway Locomotive Depot came into the reporter's sight. A row of trains are neatly parked on the rails, waiting to be overhauled.
The total length of the Yaji Railway is 752.7 kilometers. It was jointly constructed and operated by China Railway Second Bureau Group Co., Ltd. and China Civil Engineering Corporation. It was officially put into commercial operation on January 1, 2018. As of December last year, a total of 525,000 passengers and about 7.5393 million tons of goods have been sent.
Jing Wenping, the leader of the locomotive operation team of the Yaji Railway Operation and Maintenance Project of the China Railway Second Bureau, and the deputy section chief of the locomotive depot, is leading a local trainee Degani to carefully inspect the locomotive parts. More attention is required here. Jing Wenping bent down to check and then pointed to the location of the locomotive, reminding Degani. After going around the front of the locomotive for a week, he instructed Degani to turn on the power of the locomotive, open the electrical valve, conduct the brake test and the high and low voltage test, input data on the monitoring equipment, correct and confirm, and a series of operations were completed in one go.
Dejani has been studying with Jing Wenping for two years. Now I can drive a locomotive independently, and I hope one day I can become an excellent train driver like Master Jing! He said. Since the Yaji-Djibouti Railway was officially put into operation, thousands of local employees have received training on railway professional skills provided by China. Jing Wenping not only participated in the practical training for trainees, but also organized the compilation and revision of driving training materials to help zero-basic trainees quickly master theoretical knowledge.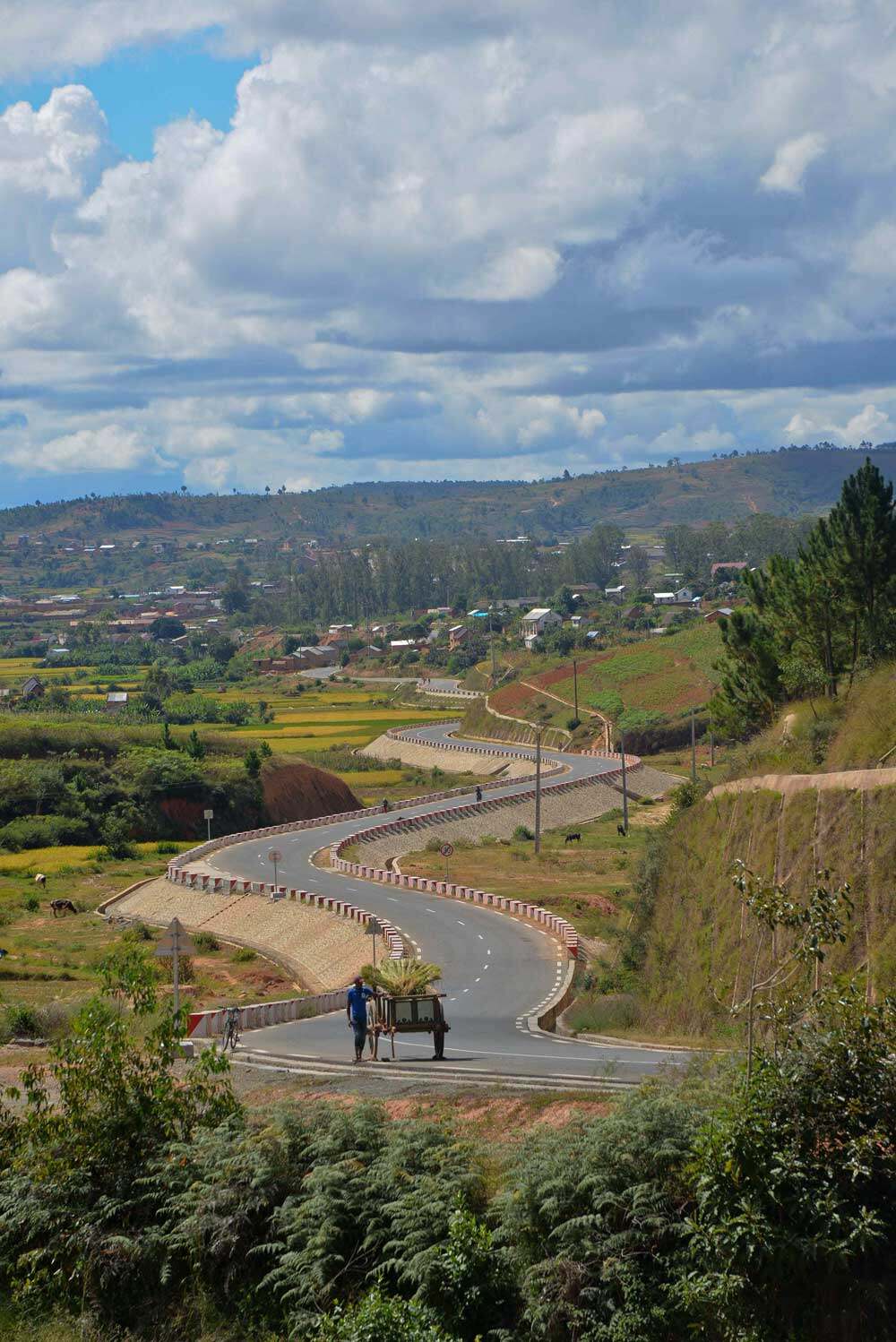 47-year-old Jing Wenping is a veteran railway worker who has worked for more than 20 years. He has participated in the construction and operation of Zhuzhou-Liupanshui and Dali-Lijiang railways in China. "The Yaji Railway is the first electrified railway in Ethiopia. Many situations are completely new to the local railway operators. We teach the trainees how to deal with special situations and try our best to help them operate the railway independently. Jing Wenping is on the Yaji Railway He has worked on the project for 9 years, and this year is his seventh Spring Festival in Ethiopia. "My daughter is 15 years old. From her birth to now, I don't spend much time with her, and I often miss her. "
But the little things in the past 9 years have also made Jing Wenping see the meaning of dedication. When the railway was first opened, the residents along the line would welcome us with songs and dances when they saw Chinese drivers driving the train, saying China, good! Jing Wenping said that participating in the joint construction of the Belt and Road Initiative is an honor in my career.
Chinese doctors are always relentless
In the early morning, patients were already waiting at Tirunesh-Beijing Hospital. The hospital is about 25 kilometers away from Addis Ababa. It was built with Chinese aid and is also the work site of the 23rd Chinese medical team to Ethiopia. In the traditional Chinese medicine center specially set up by the hospital, Yang Yang, a member of the medical team, is performing acupuncture and moxibustion treatment for a 65-year-old stroke patient with hemiplegia. Macia said that the Chinese doctors have high medical skills, and after more than a month of treatment here, the symptoms have improved significantly. He told reporters that he had been to China 40 years ago and had a very good impression of China, and he wanted to visit it after he recovered.
After arriving in Ethiopia, Yang Yang and another Chinese medicine practitioner in the team received an average of 50 or 60 patients every day. Most patients seek medical treatment for neck, shoulder, waist, and leg pain, and the symptoms can be relieved quickly after treatment. Some patients like Marcia need to receive several courses of treatment. What impressed Yang Yang most was Yamin, a 16-year-old local patient. Due to brain hypoxia during an operation under anesthesia, Yamin's lower limbs were paralyzed. He tried various treatment options in the past 3 years, but there was no effect. Recommended by someone, Yamin came to the Chinese Medicine Center to receive acupuncture and moxibustion treatment. After a few courses of treatment, Yamin could only be carried by her family members, to be able to lift her legs, turn over, and then stand up with support. Yamin rekindled her hope for life.
Although the living conditions in Ethiopia are relatively difficult, the members of the medical team are very enthusiastic about their work. Yang Yang said that the Chinese medical team has been stationed in Ethiopia for nearly 50 years, and its recognition among the local people is getting higher and higher. The trust of patients has added impetus to the work of the medical team. Yang Yang set off for Ethiopia in the first month of 2022, and spent the Spring Festival of 2023 in the residence again. He said, I feel very honored and worthwhile to be able to do something for African friends. Whenever I see patients recover and hear them praise China and traditional Chinese medicine, I feel a sense of accomplishment.
According to Zhang Zhiren, the captain of the medical team, the 23rd batch of Chinese aid to Ethiopia has a total of 16 members, all of whom are from Henan. As of the beginning of January this year, the 23rd batch of medical teams had a total of more than 60,000 visits. Whenever we need help, Chinese doctors will never hesitate. Tirunesh-Ili Babur, head of Beijing Hospital, said, thanks to the Chinese medical team!
Cultivate students who understand technology and speak Chinese
With these codes, any word can be displayed on the LED screen. Walking into the Luban workshop located in the Ethiopian Vocational Technical Training College, Chinese teacher Jiang Jiang is teaching a course on single-chip intelligent control. In the classroom, there are about 20 students in groups of three or four, and each group is equipped with computers, single-chip microcomputers and a small LED dot matrix screen. After explaining the theoretical knowledge, Jiang Jiang stepped down from the podium, carefully checked the operation progress of each group of students, and answered questions in a timely manner.
This class is part of the Chinese + Technology course jointly offered by the Ethiopian Vocational Technical Training Institute and Luban Workshop. Tehuaqiu, a senior student majoring in electronic communication, likes this course very much. Although he has taken similar practical courses before, there are many students and few equipments. Sometimes the get out of class is over before it is my turn to operate. In Luban Workshop, everyone has the opportunity to practice, and Teacher Jiang will also guide them hand in hand.
Tehuaqiu can speak some simple Chinese, and he looks forward to working in a Chinese company after graduation like some brothers and sisters. If you have the experience of learning Chinese + technology in Luban Workshop, you will have more advantages in finding a job. He seemed confident. Many of the brothers and sisters that Tewaqiu talked about were Jiang Jiang's students. As early as 2011, Jiang Jiang, who worked at Tianjin Vocational and Technical Normal University, came to Ethiopia to support teaching. In the past 12 years, he has taught more than 1,500 students. Betty, a local teacher, told the reporter that Jiang Jiang was also her teacher. We learned a lot from Teacher Jiang and other Chinese teachers. With the help of Chinese teachers, Luban Workshop has trained a group of outstanding students who understand technology and speak Chinese for Ethiopia.
Many of Jiang Jiang's students have worked in well-known local companies after graduation, and some students have successfully started their own businesses. I feel especially blessed when they tell me that what they have learned from me has helped them achieve something. Jiang Jiang said that the recognition from local teachers and students is the highest praise.
Jiang Jiang's wife, Gao Yang, is also a teacher of Tianjin Vocational and Technical Normal University aiding Ethiopia, and also participated in the construction of this Luban workshop. When their son was born in 2015, the two named the child Jiang Tianya. Tian represents Tianjin, and Addis is Addis Ababa. Jiang Jiang said that the child's name has special commemorative significance. We are gratified to dedicate our youth to these two cities. Editor/He Yuting