Machinery
XCMG's large mining dump trucks are sent to the African market in batches
Africa is rich in mineral resources and is an important position for XCMG to build a world-class and first-class brand
This time, the XDE130 double-axle rigid mine car was launched, which was well received by customers at home and abroad.
On January 30, 2023, at XCMG's intelligent manufacturing base for mining equipment, large-scale mining dump trucks XDE130 are starting to go to the African market in batches. This is the overseas debut of large-scale mining equipment after the start of construction in the new year. The delivery vehicles lined up and slowly drove out of the factory under the guidance of stars fully demonstrated the recognition and trust of the global market for XCMG mining equipment.
Capacity Titans
The XDE130 double-axle rigid mining car launched this time is a new generation of 120-ton classic product of XCMG. It has successively conquered iron ore, copper ore and non-ferrous metal mines in Africa, Southeast Asia and Australia. With its ultra-high operating efficiency and reliable product quality , Timely after-sales service has won the trust of customers, and it has become the signature product of XCMG Mining Machinery to become an international brand.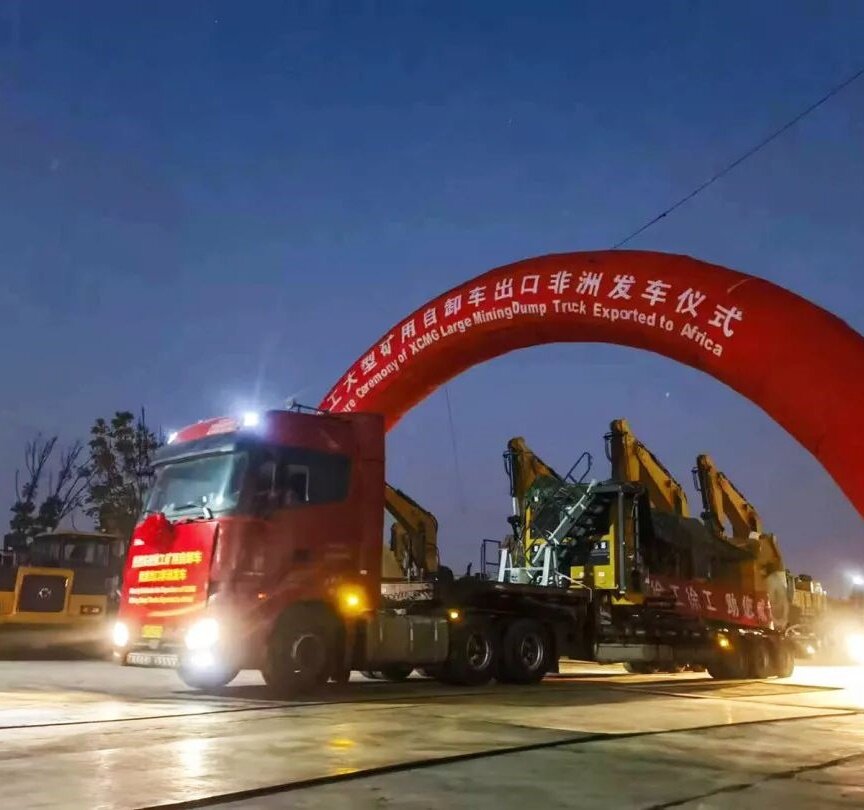 Compared with light mining dump trucks, the technical threshold and product cost threshold of 100-ton mining trucks are extremely high. Only XCMG can be developed, manufactured and mass-produced by domestic brands. The lightweight design of the truck body and cargo box can effectively reduce the weight of the whole truck. Only 5 units are needed to reach the transport capacity of 7 sets of 100-ton mechanical transmission mining vehicles, which is a well-deserved transport capacity titan.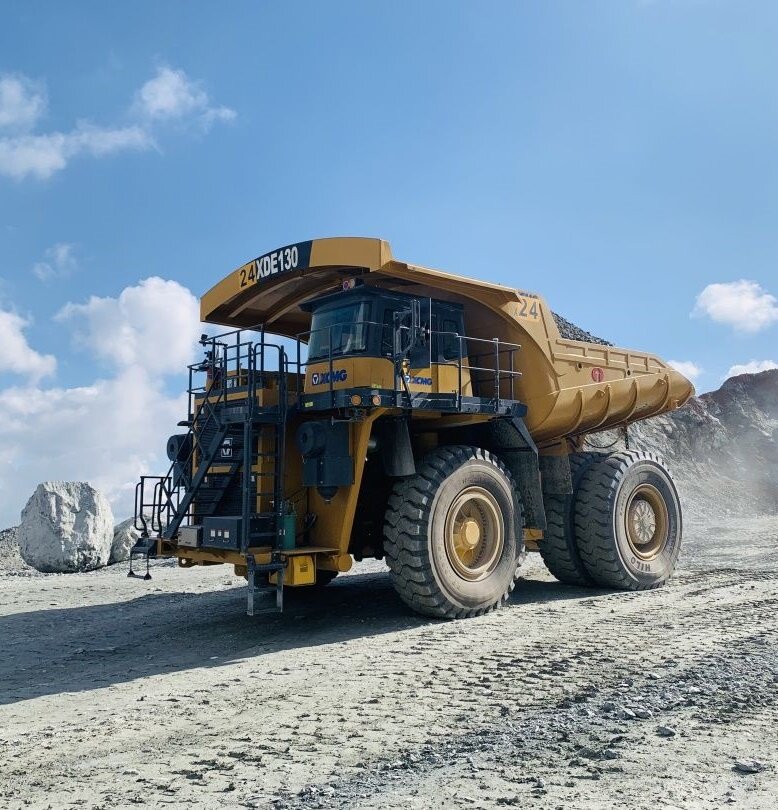 XCMG's 100-ton mine trucks are under construction in Tibet
Satisfied by customers
In the context of the global resource security strategy upgrade, it has become a new normal for the country to ask for resources from mines, and mines to ask for efficiency from equipment. XDE130 double-axle rigid mine truck is not only the main force and center of mine transportation, but also a complete set of construction solutions for large mining excavators. The excellent partner of , also loved by users. Mr. Wen, the person in charge of the construction of a project in Africa, said: XCMG mining vehicles have greatly improved the mining efficiency of the project, which means that the competitiveness of our fleet has been guaranteed, and the boss is also very satisfied.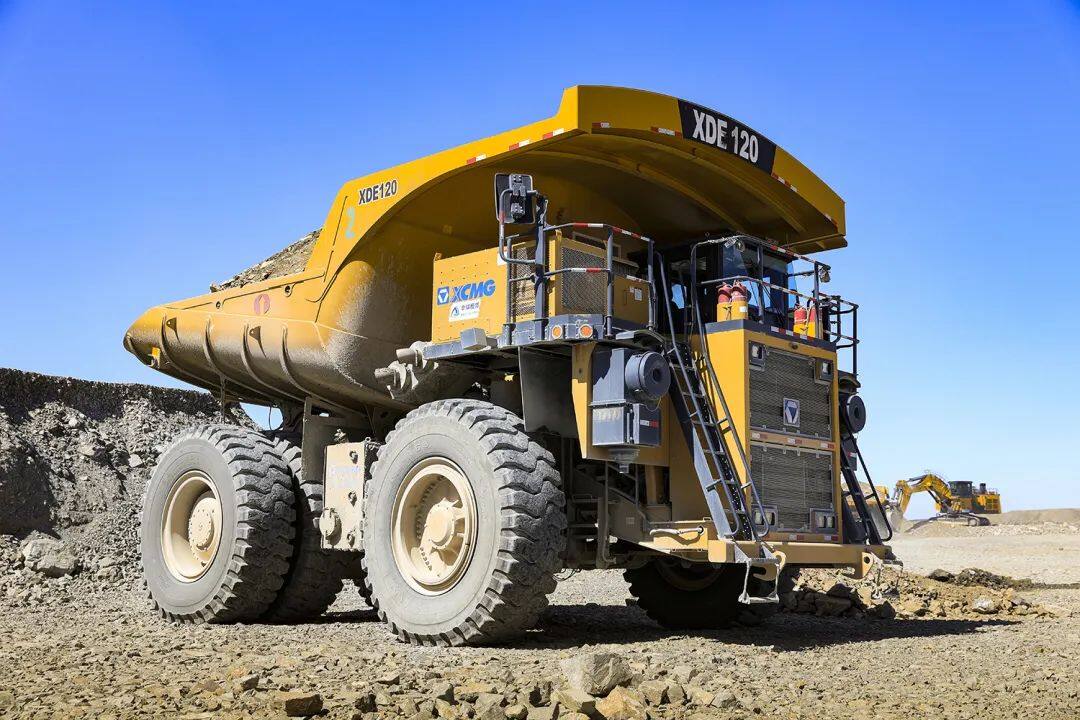 XCMG's 100-ton mine car is under construction in the iron mine
Africa is rich in mineral resources and is an important pole in the development of the global mining industry. It is the target market of XCMG's internationalization strategy and an important position for XCMG to build a world-class and first-class brand. After years of intensive market cultivation and service guarantee, XCMG has developed into a mainstream supplier of local mining equipment.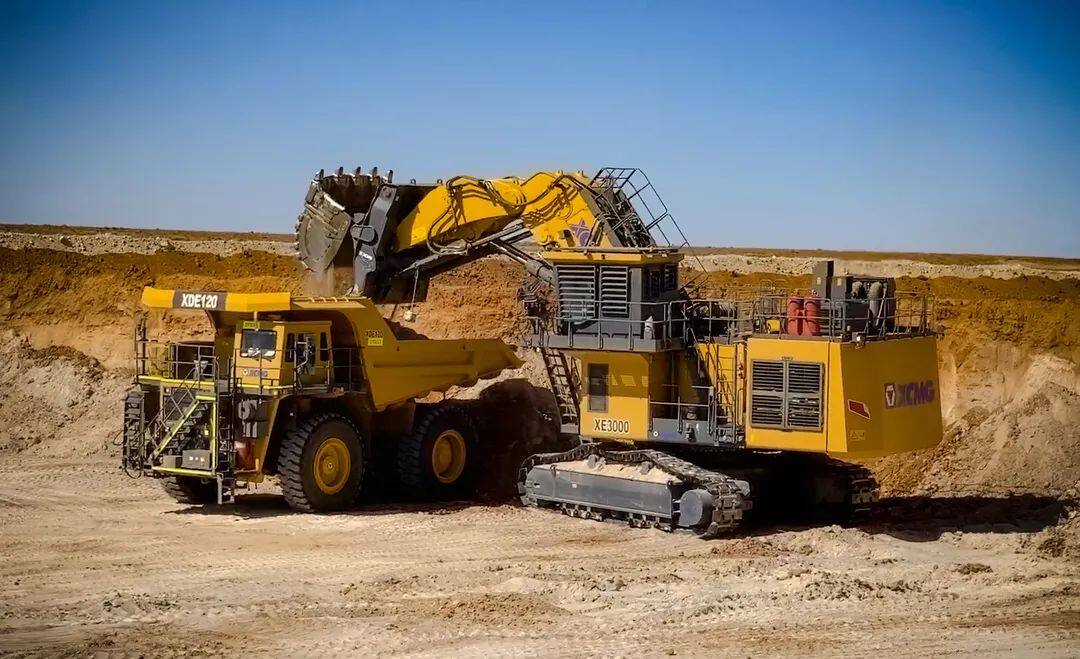 XCMG's complete set of mining equipment is under construction in the Australian mining area
For the proposition of the times that blacksmithing still needs its own hard work, XCMG's large-scale mining equipment has successfully entered the world's mid-to-high-end mines through batches going abroad, filling the gap in the industry and giving an excellent proposition solution. This is also a part of China's high-end equipment in the new era. important answer sheet.
The era of large-scale, green, intelligent and unmanned mining equipment in the world has arrived. As the leader of China's high-end mining equipment, XCMG has also begun to take the lead under the new track mechanism, becoming a global smart mine, green mine, An important participant in safe mine construction! Let XCMG be famous all over the world, and let China's intelligent manufacturing be famous far and wide!Editor/Ma Xue