Interconnection
CRRC assists the operation of trains at Bangsu Central Station in Thailand
In April 2023, the second batch of 15 locomotives will complete all tests
In the future, with the delivery of 50 diesel locomotives, the operation capacity of Thailand's traffic will be greatly improved
Recently, the State Railway of Thailand held a grand opening ceremony at Bangsu Station, and the first train from Bangsu Central Station in Bangkok, Thailand started. The train is pulled by the CDA5B1 locomotive developed by CRRC. Saksayam Chidchob, Minister of Transport of Thailand, came to the scene and cut the ribbon for the opening of the new station on the first day.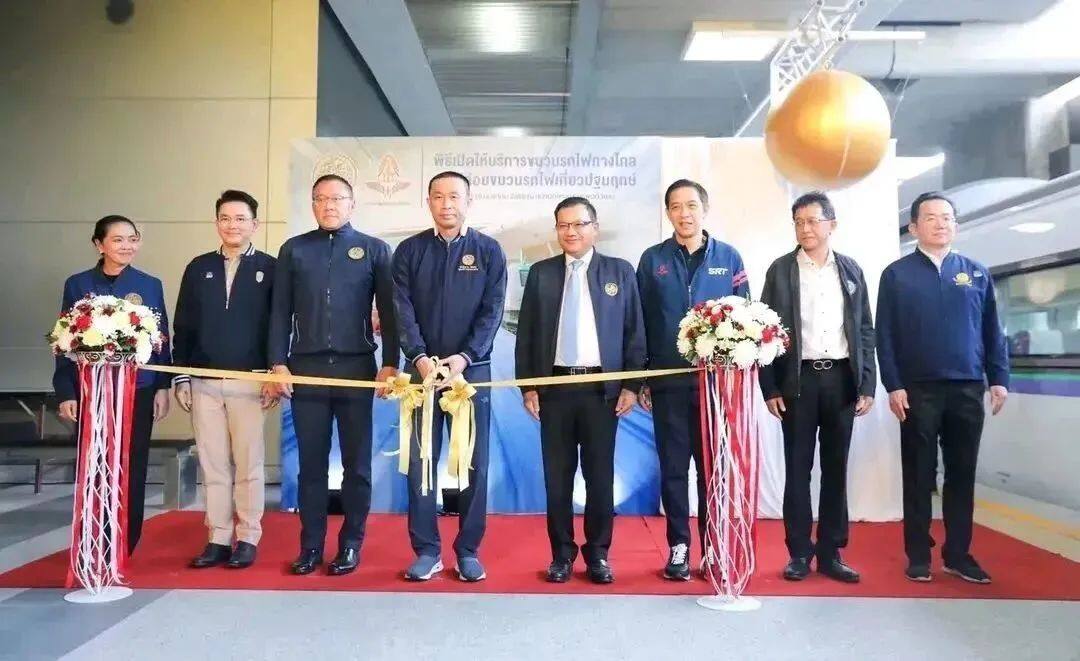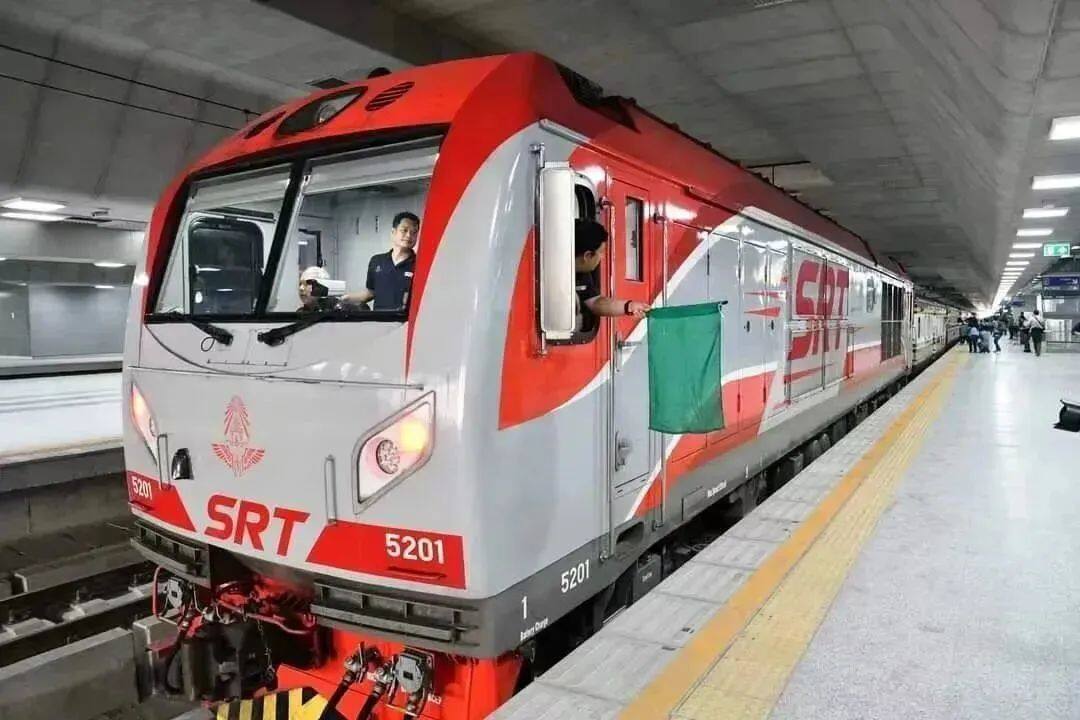 Bangsu Central Railway Station in Bangkok is a China-Thailand high-speed railway terminus built on the basis of the old Bangsu Station. In the future, it will replace Hua Lamphong Railway Station and become the terminal station of all long-distance railway lines in Bangkok. The largest transportation hub in Southeast Asia that integrates subways. From January 19, there will be 52 express trains departing from Bangsu Central Station every day. Among them, there are 14 columns on the north line, 18 lines on the northeast line, and 20 lines on the north-south line. At the same time, the State Railway of Thailand has officially launched an online ticket booking service.
According to reports, in August 2020, CRRC Qishuyan received an order from the State Railway of Thailand for 50 CDA5B1 meter-gauge AC drive diesel locomotives. The first batch of 20 locomotives arrived in Thailand in February 2022, and once they arrived in Thailand, they attracted great attention from all walks of life in Thailand. Because of the beautiful body lines and silver-red color of the locomotive, Thai people affectionately call it Ultraman.
At present, these 20 locomotives have been delivered to Thailand Railway, and the locomotives are in good use. Half of the delivery test of the second batch of 15 locomotives has passed, and all tests are expected to be completed in April 2023. The last batch of 15 locomotives has also been shipped to Thailand to start on-site commissioning. With the delivery of all 50 diesel locomotives, more and more Ultraman locomotives will run on the vast and lush land of Siam, adding a touch of silver red to this vibrant ancient country. Editor/He Yuting