Company
Sany International 100 electrified products launched together
These delivered products cover all electric products of Sany International
In the future, Sany International will strengthen technological upgrading and innovation to provide more competitive products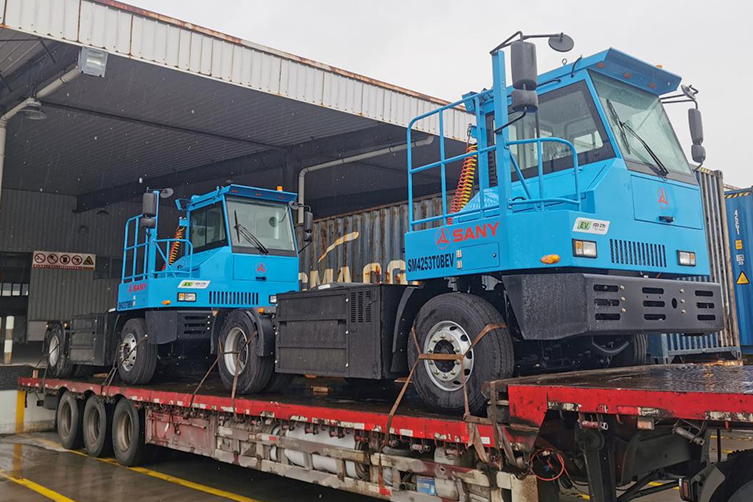 Recently, in the sound of festive gun salutes, the first batch of 53 pure electric trucks set off at the same time, drove out of the gate of Zhuhai factory in a mighty manner, and delivered to Ningbo Port, Zhejiang Province, ringing the red drum of Sany International throughout the year.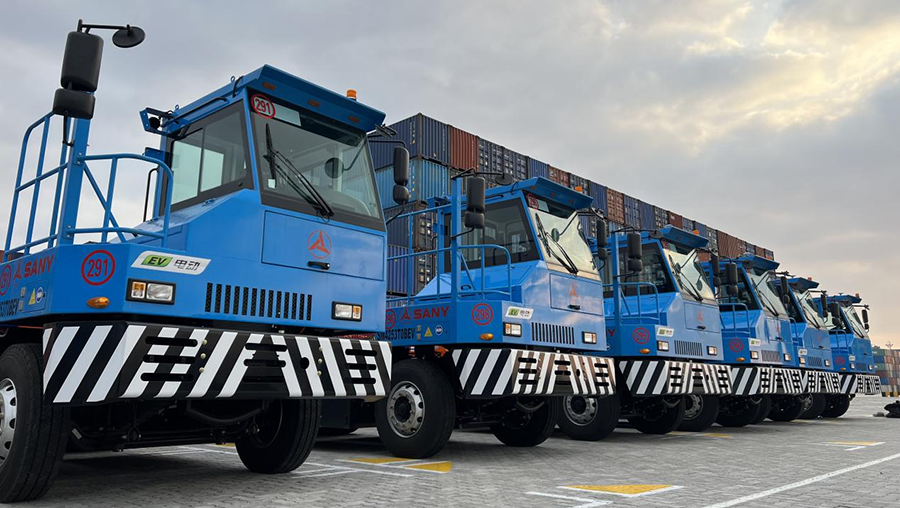 According to statistics, in January alone, Sany International has delivered more than 100 electrified products in batches, covering electric reach stackers, electric stackers, electric wide-body vehicles, electric trucks, electric heavy forks, etc. Products, showing the leader's attitude.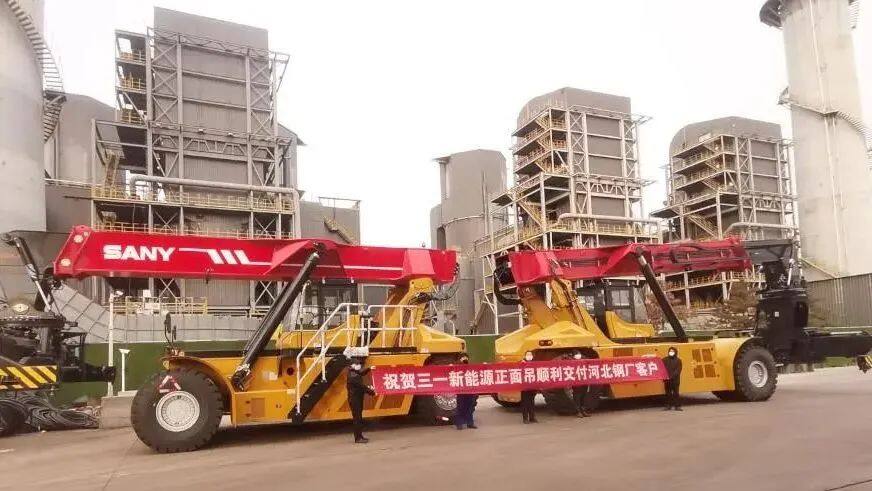 This batch of electric products covers ports, railways, and steel mills all over the country, including Inner Mongolia, Hebei, Henan, Shandong, Shanghai, Zhejiang, Guangxi, and Hubei, helping customers take advantage of new energy and seek high-quality development together.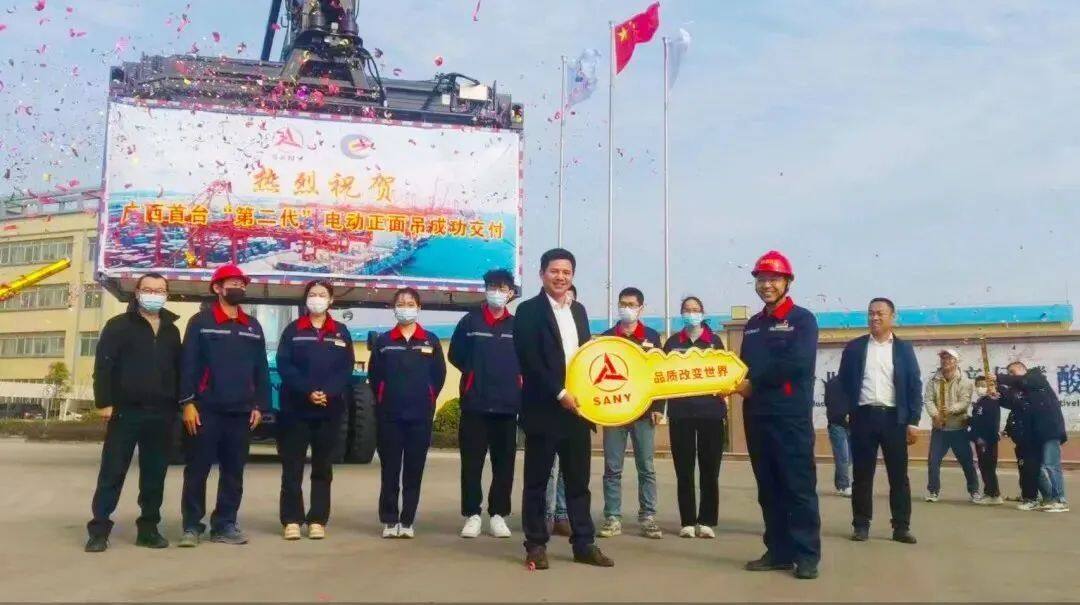 Among them, the Sany electric truck has a maximum traction mass of 70 tons, a port cruising range of over 120 kilometers, and can save 5 kWh of electricity per hour. The cost per TEU of a single vehicle can be reduced by 80%, and carbon emissions can be reduced by 270 tons per year.
At present, these 53 pure electric trucks have been put into production in Ningbo Port successively, helping to improve the production and operation capacity of the port area and injecting new momentum into the green port development of Ningbo Port.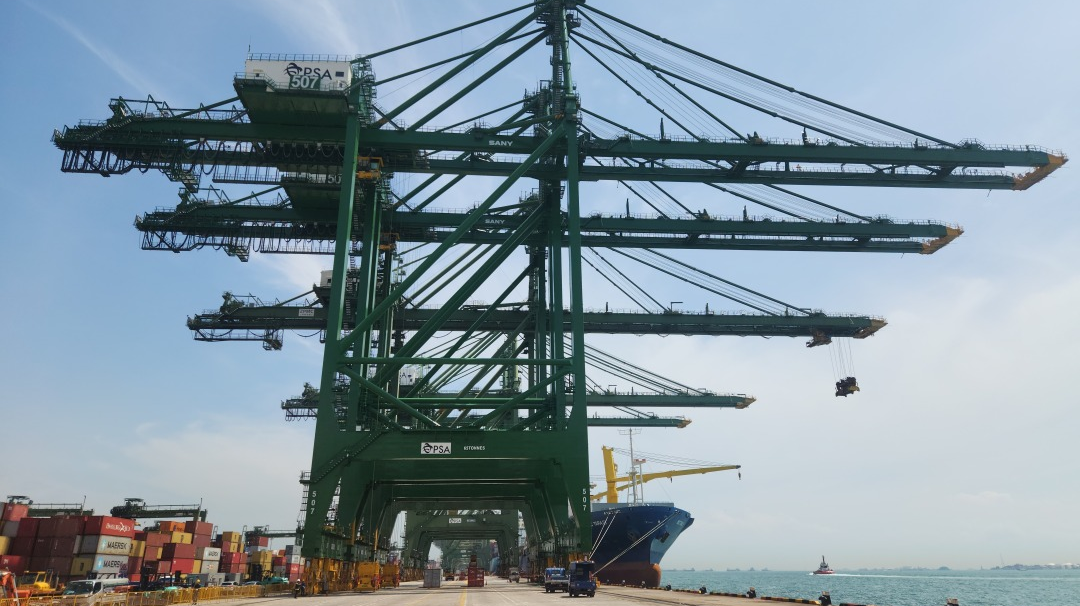 In addition to electrified products, Sany International also delivered the second batch of PSA quayside cranes and the first batch of remote-controlled rail cranes in Guangzhou Port and other large-scale port machinery projects in January, demonstrating the strength of high-end intelligent manufacturing.
In 2022, the sales of Sany Offshore's electrified products under Sany International will increase by 265% year-on-year, and the global market share will exceed 500 units, leading the market share by far.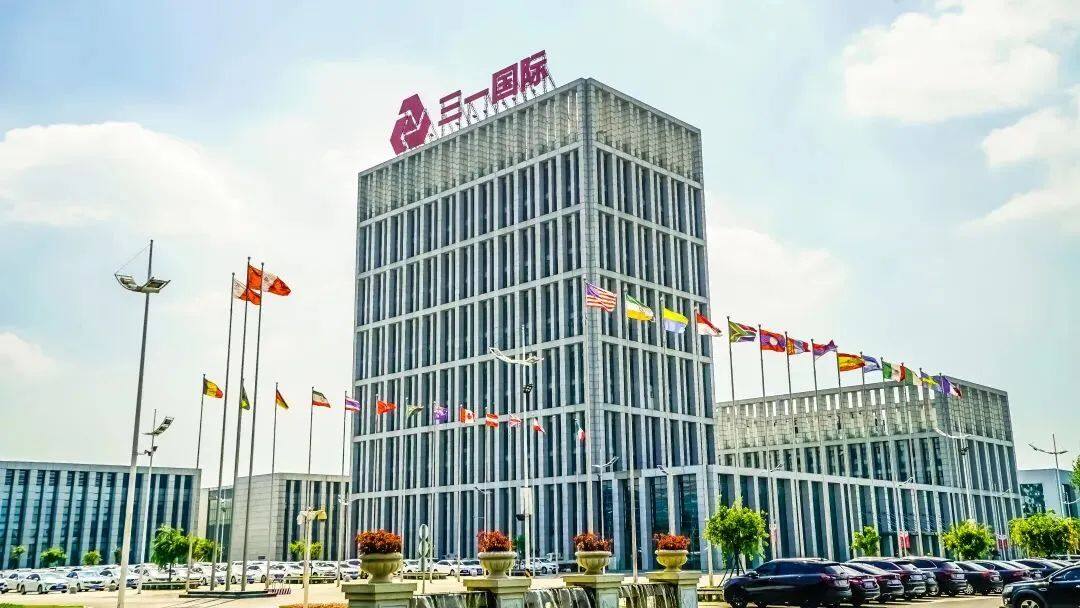 Sany International said that in 2023, it also plans to launch 10 new generation electric products, which will continue to upgrade in technical fields such as battery life, energy consumption, thermal management, reliability, and energy replenishment efficiency, so as to provide the market with more and more competitive products. electric products. Editor/He Yuting