Wind power
​Fujian Zhangpu Liuao Offshore Wind Power Phase II Project
The total investment of the project is nearly 6 billion yuan, and the total designed installed capacity is 400 megawatts
The site area of the project is about 22.9 square kilometers, and it is the first wind farm project in the outer seas of southern Fujian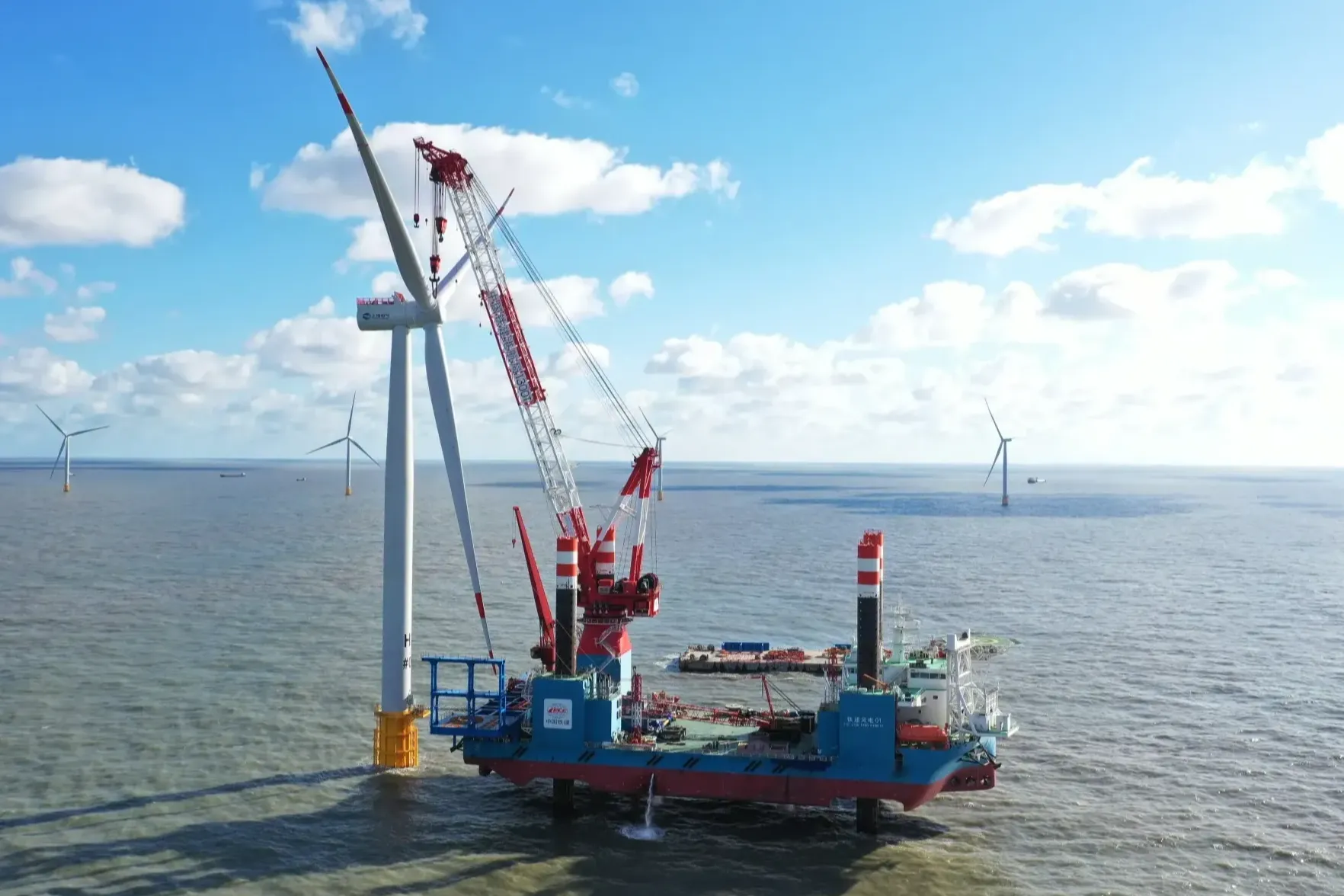 On February 4, 2023, the second phase of the Three Gorges Group's Fujian Zhangpu Liu'ao Offshore Wind Farm Project officially started. Lei Mingshan, chairman and party secretary of China Three Gorges Corporation, attended the event and announced the official start of the project. Wang Jinzu, deputy secretary of the Zhangzhou Municipal Party Committee and mayor, attended the groundbreaking ceremony. Wang Liangyou, deputy general manager and member of the party group of China Three Gorges Corporation, attended and presided over the event. Mayor Liao Zhuowen attended and delivered a speech.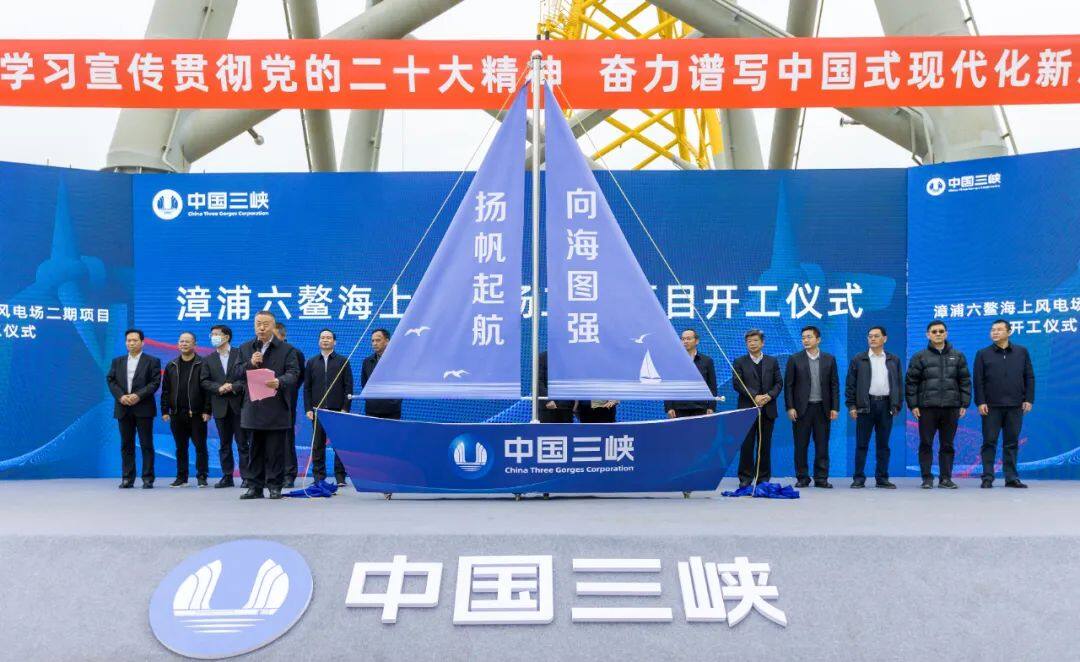 The project is located in the open sea off the southeast side of Liu'ao Peninsula in Zhangpu, with a site area of about 22.9 square kilometers. It is the first wind farm project off the coast of southern Fujian and the country's first batch application of a single-unit capacity 16 MW offshore wind turbine project. The total investment of the project is nearly 6 billion yuan, and the designed total installed capacity is 400 megawatts. After it is put into operation, the annual on-grid electricity can exceed 1.6 billion kwh, which can save about 500,000 tons of standard coal and reduce carbon dioxide emissions by about 1.36 million tons per year.
This project is the first demonstration and leading project for China Three Gorges Group and Fujian Province to deepen industrial cooperation and explore, develop and build a large offshore wind power base in the outer seas of southern Fujian. Industrial agglomeration, it is of great significance to maintain Fujian's offshore wind power industry to continue to lead the country and even the world.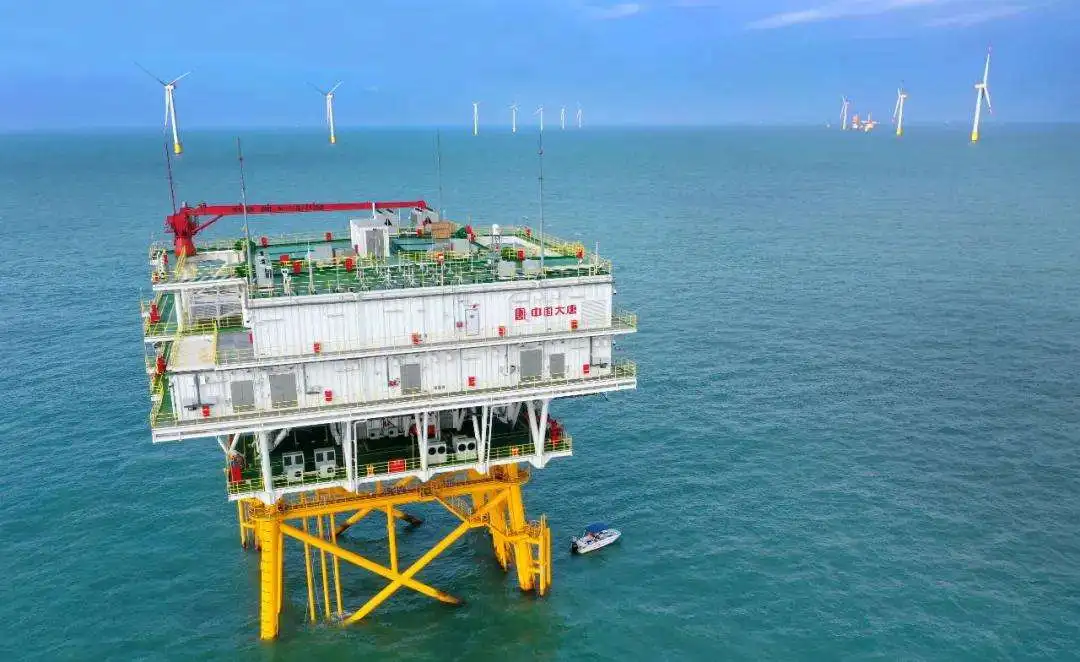 China Three Gorges Group will take this opportunity to actively explore offshore wind power and marine ranching, offshore hydrogen production, offshore photovoltaics and other multi-energy complementary and multi-business integration development models by relying on project construction, and promote the comprehensive utilization and development of marine resources. Accumulate experience in the construction of super large bases, lead the way by demonstration, and contribute the power of the Three Gorges to writing the chapter of comprehensively building Fujian, a socialist modern country. Editor/Xu Shengpeng