Belt and Road
The energy dream carried by the Kisse hydropower project in Argentina
After the completion of the Kisai Hydropower Station, the average annual power generation will reach 4.95 billion kwh
Kisai Hydropower Station, the southernmost hydropower project in the world, interprets the cooperation connotation of the Belt and Road Initiative
Reading this article requires
It has been the dream of the Argentines for more than half a century to use the water of the Santa Cruz River to generate electricity and build a hydropower station project at the southernmost tip of the world. The China-Argentina cooperation on the Kisse hydropower project has shown Argentines the hope of realizing their dreams.
For a long time, the energy shortage problem has restricted the economic development of Argentina. In October 2018, when Chinese President Xi Jinping sent a congratulatory letter to the Belt and Road Energy Ministerial Conference and the International Energy Change Forum, he emphasized that energy cooperation is a key area of the joint construction of the Belt and Road Initiative. We are willing to strengthen cooperation with other countries in the energy field within the framework of the joint construction of the Belt and Road, create favorable conditions for promoting common development, jointly promote the sustainable development of global energy, and maintain global energy security.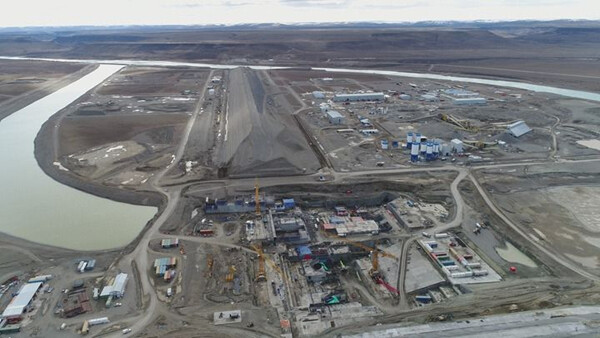 The Kisai Hydropower Station, the southernmost hydropower project in the world, illustrates the cooperation connotation of the Belt and Road Initiative. After the completion of the hydropower station, the average annual power generation capacity can reach 4.95 billion kwh, which is expected to meet the daily electricity consumption of 1.5 million Argentine households, save Argentina nearly 1.1 billion U.S. dollars in oil and gas import expenses every year, and even achieve the goal of generating electricity for neighboring countries such as Brazil and Paraguay. electricity export.
In addition to alleviating Argentina's energy shortage, the Kisse Hydropower Station has also made tangible contributions to solving employment problems and improving people's livelihood. Editor / Zhao E
Comment
Please Login to post a comment