News
The contract for the 12GW scenic base project in Alxa, Inner Mongolia
Alashan is rich in scenic resources, vast in land space and superior in transmission location
The state and Inner Mongolia Autonomous Region vigorously promote the construction of clean energy in the Shagehuang region
On February 4, 2023, Alxa League, Inner Mongolia, held the 2023 Green Power Investment Promotion Conference and the centralized signing ceremony of key projects, and successfully signed 32 project agreements to attract more than 168.8 billion yuan!
Among them, the General Institute of Hydropower and Water Resources Planning and Design, Inner Mongolia Electric Power Group, Inner Mongolia Energy Group, Mingyang Smart Energy Group, and Zhejiang Yunda Wind Power Co., Ltd. have signed strategic cooperation projects with the Alliance Administration respectively. The two sides will conduct in-depth cooperation in the fields of new energy development and layout planning, project allocation and transmission, power layout and thermal power peak shaving, equipment manufacturing demonstration project, energy and carbon management platform green power supply.
Seven enterprises signed contracts
Seven enterprises, including Huadian Inner Mongolia Company, China Resources Power, Vision Energy and Jiangsu Shuangliang Group, signed an agreement with Alxa League on the project from Helan Mountain in the Tengger Desert of Inner Mongolia to the New Energy Base in the Middle East. The project includes 8 million kilowatts of photovoltaic power generation, 4 million kilowatts of wind power generation and 4 million kilowatts of wind power generation × 1 million kilowatts of thermal power generation and 200000 kilowatts of light and heat, with a total investment of about 86 billion yuan.
It is understood that this is the project with the largest single investment amount, the largest social benefits, the largest economic benefits and the shortest construction period in the history of Alxa. It can effectively promote the investment and construction of supporting infrastructure in various fields such as railway, highway and aviation in the region where the project is located, marking that the clean energy industry of Alxa League will reach a new level and enter a new era.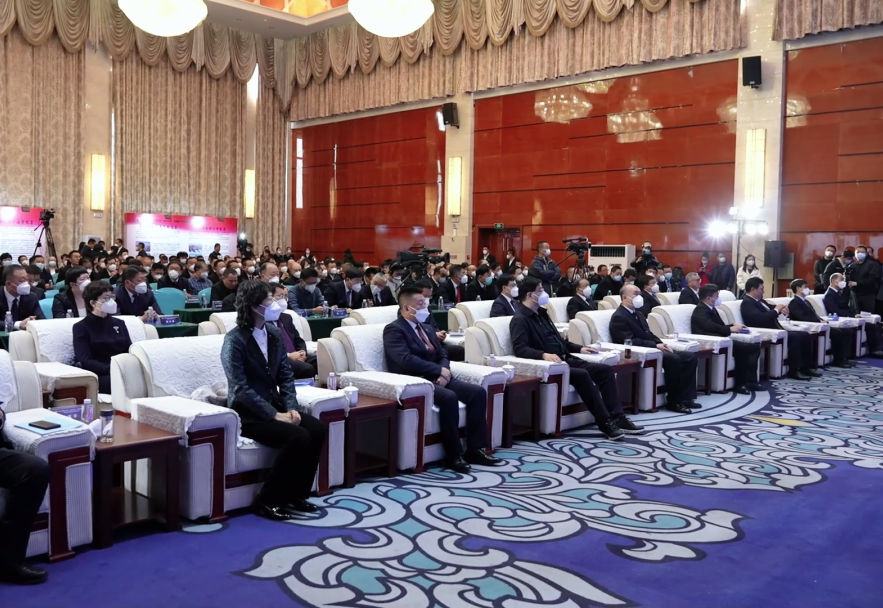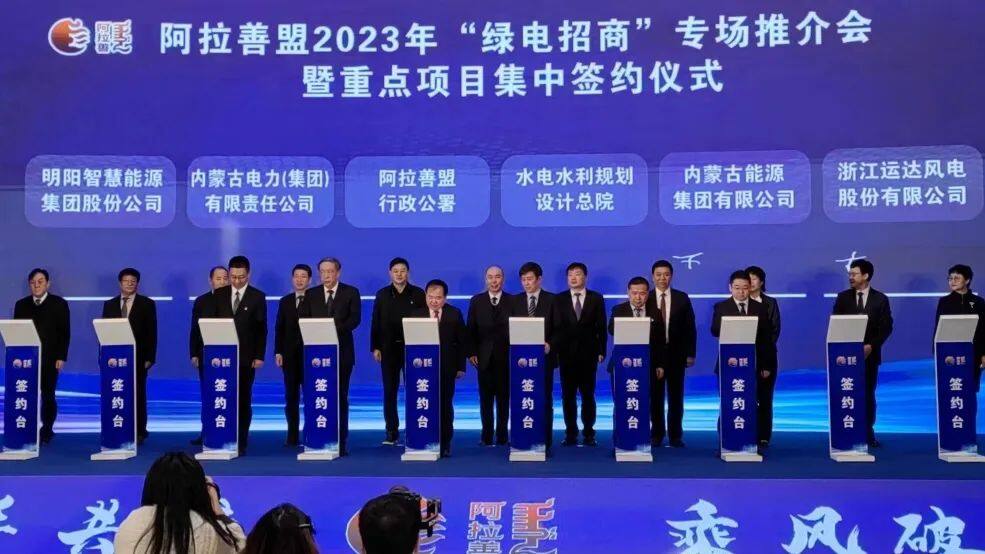 In addition, the Alxa High-tech Zone and the Twin-Jingtan Demonstration Zone have signed cooperation agreements on decentralized power generation projects with a total investment of 618 million yuan with six enterprises; Azzuo Banner, Ejina Banner, Hi-tech Zone and Twin-Jingtan Demonstration Zone have signed investment project cooperation agreements with more than 10 enterprises with a total investment of 82.199 billion yuan, involving new energy, equipment manufacturing, energy storage and other fields; Azuo Banner, Azou Banner and Ejina Banner have signed major preliminary project cooperation agreements with enterprises respectively to carry out cooperation on the preliminary work of pumped storage power stations and the construction of new energy supporting coal power units.Editor/Ma Xue