News
A new high! The cargo throughput of Tianjin Port is 39.9678 million tons
Tianjin Port completed a cargo throughput of 39.9678 million tons in January, an increase of 1.7% year-on-year
Container throughput reached 1.731 million TEUs, a year-on-year increase of 7.2%
Ports are an important barometer of economic operations. Since the beginning of the year, machines at Tianjin Port wharf have roared, cargo throughput has hit a new high, and international trains have followed one after another, reflecting sufficient economic vitality and resilience.
Tianjin Port has access to more than 500 ports in more than 180 countries and regions in the world. It is the sea-land intersection point of the Belt and Road Initiative and an international hub port that is fully open to the outside world.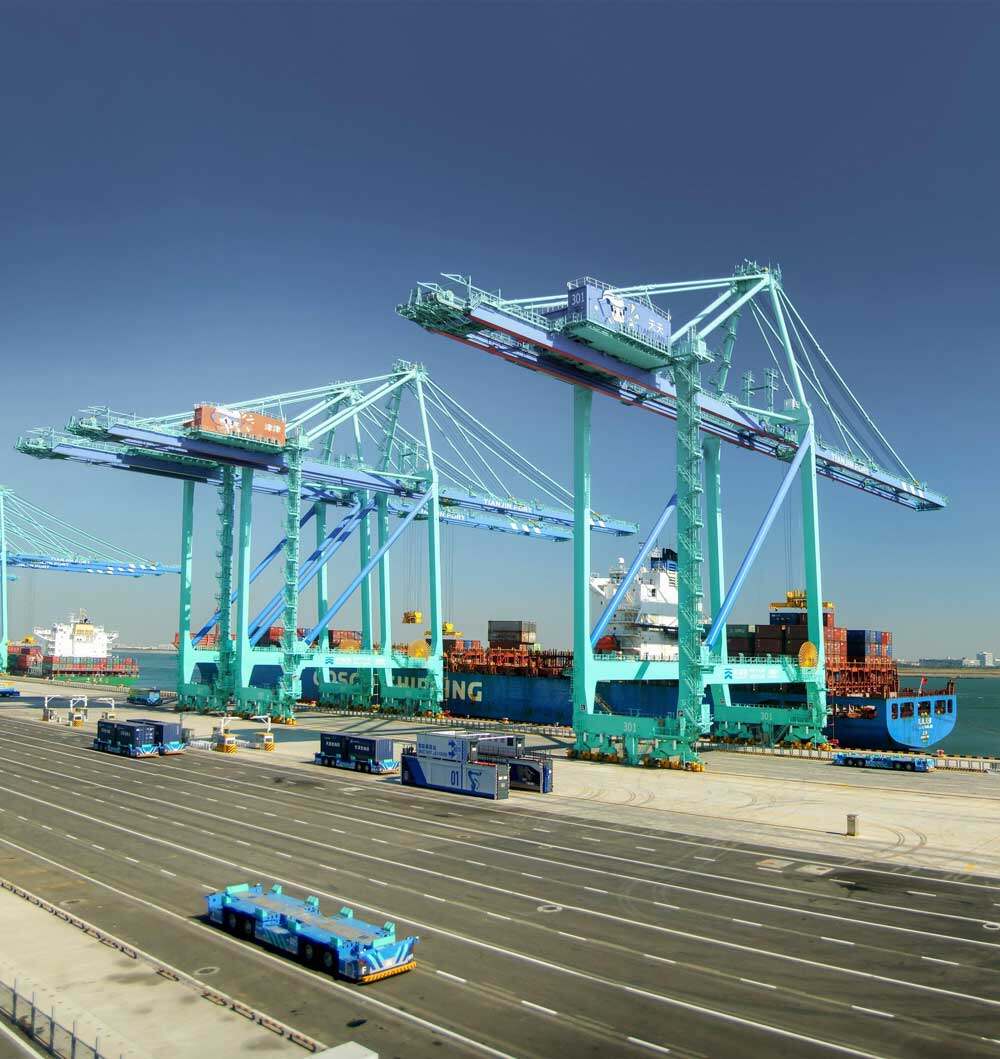 The world's first smart zero-carbon terminal
During the Spring Festival in 2023, Tianjin Port Yuanhang International Company's loading and unloading terminal throughput exceeded 1.4 million tons, hitting a new high, doubling the throughput during the Spring Festival in 2022; increased by 44%.
The relevant person in charge of Tianjin Port Group stated that the group will accelerate the construction of a world-class green smart hub port, strive to create a new situation of high-quality development, strive to write a new chapter in the construction of a Chinese-style modern port, and contribute to the comprehensive construction of a socialist modern metropolis. .
In January 2023, Tianjin Port Group released the first full Internet of Things container terminal, pressing the fast forward button in the era of intelligent interconnection of all things in the port, and the service quality and operation efficiency of the terminal continued to make new breakthroughs. The new tide surges along the shore of Bohai Bay, accompanied by the sound of loud sirens, this large port in northern China strides forward. Editor/He Yuting