Environment
Bid Opening for Liyang Tianmu Lake Project in Changzhou, Jiangsu
The entire cooperation period of this project does not exceed 30 years, of which the construction period is about 10 years
The estimated total investment of the project is about 12.67 billion yuan, of which the construction investment is about 11.281 billion yuan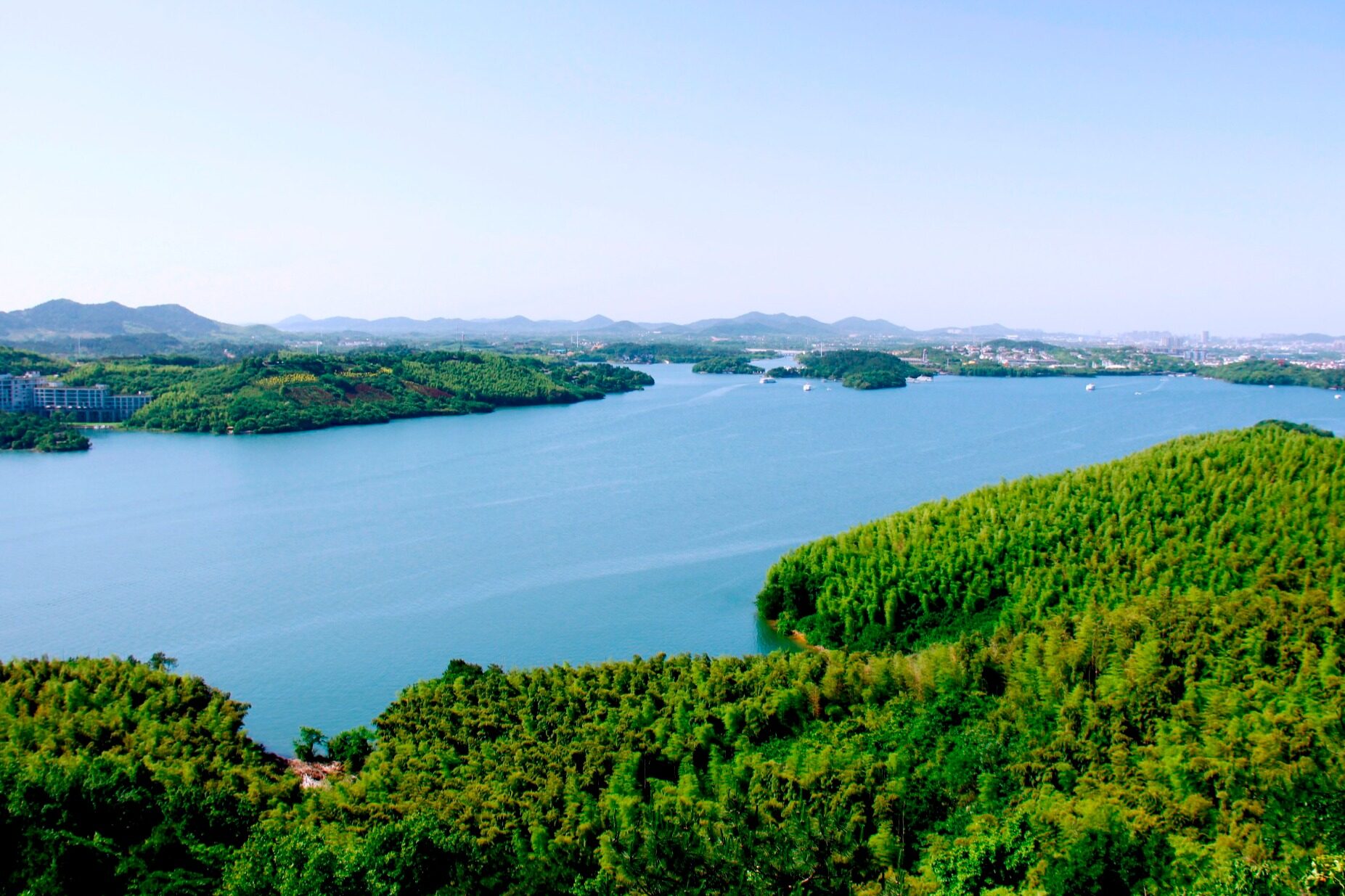 Reading this article requires
On February 7, 2023, the Changzhou Public Resources Trading Platform released the announcement of candidates for winning the bid for the Changzhou Liyang Tianmu Lake Life Kangyuan Franchise Project. 11.28 billion yuan.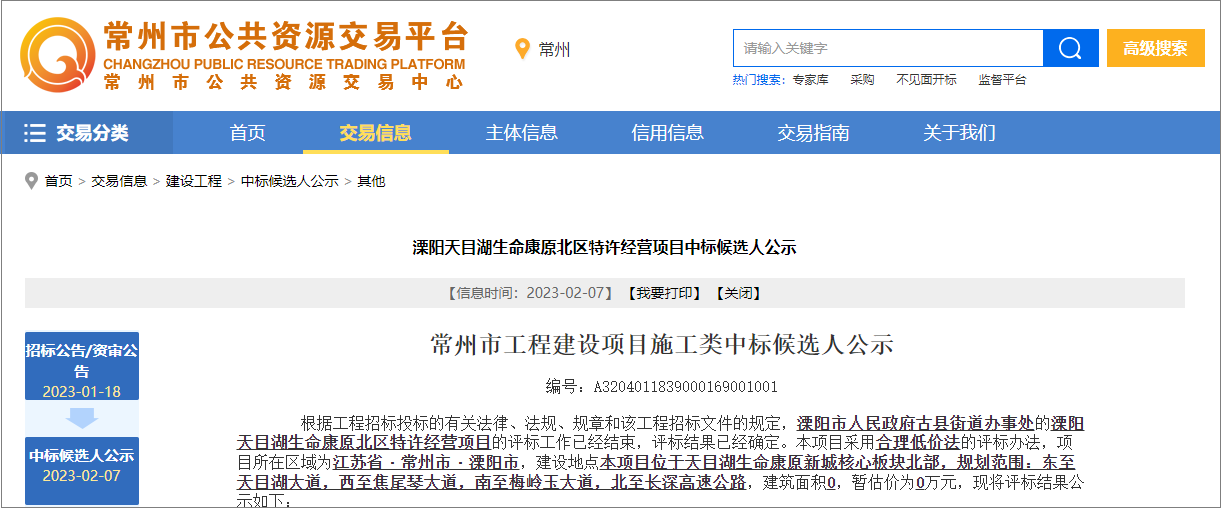 Project Overview
Construction site: The project is located in the north of the core section of Kangyuan New City of Tianmuhu Life. The planning scope: east to Tianmuhu Avenue, west to Jiaoweiqin Avenue, south to Meilingyu Avenue, and north to Changshen Expressway.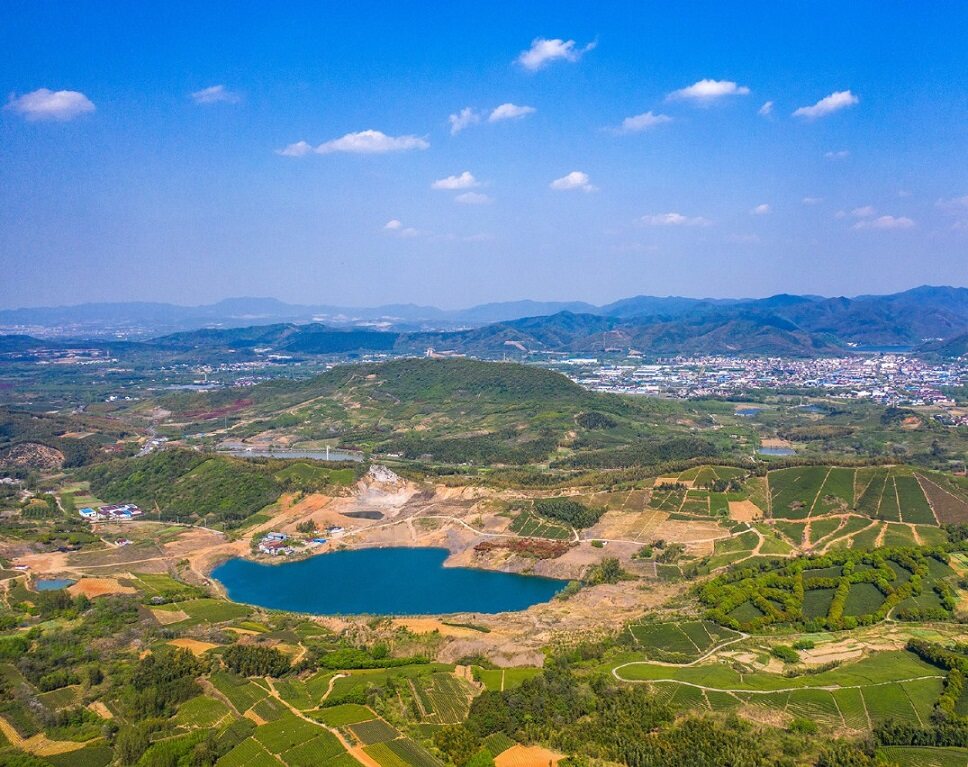 Main construction content: The main construction content is road engineering, water conservancy engineering, water supply and drainage engineering, landscape engineering, ecological foundation engineering, public construction engineering, etc. in the area. The total investment estimated by the franchisees in the later stage is about 12.67 billion yuan, of which the construction investment is about 11.281 billion yuan. The successful bidder shall complete the construction tasks stipulated in the contract in strict accordance with the detailed regulatory planning and urban design requirements of the area reviewed and approved by the government and the tenderee, and ensure that the scale, grade, technical requirements, and quality requirements of the completed facilities meet the planning requirements and design standards and specifications.
Cooperation period: The entire cooperation period shall not exceed 30 years. The cooperation period includes the construction period and the operation period, of which the construction period is about 10 years, and the operation period will enter after the completion and acceptance of a single project or put into operation. Keywords: engineering news, engineering construction information, engineering construction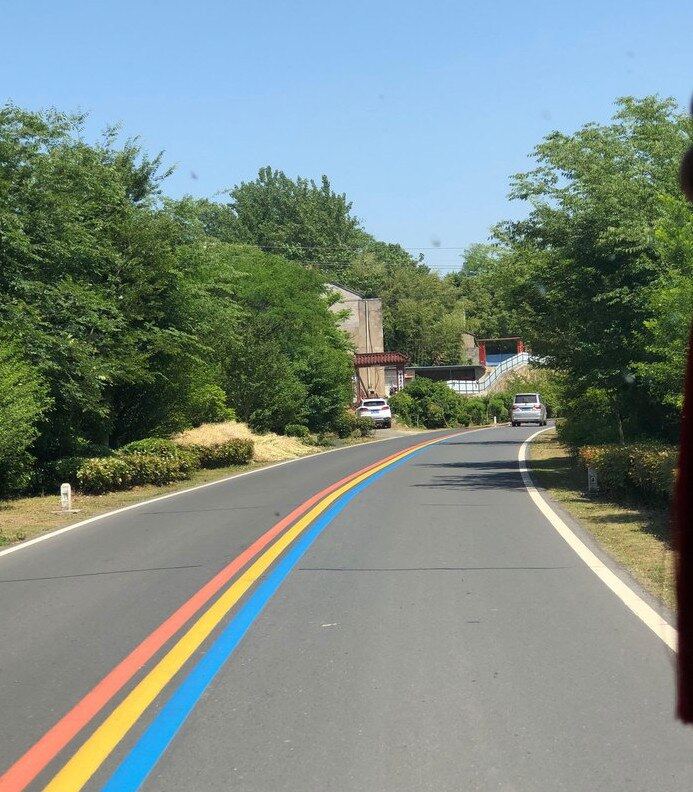 Winning bid information
Liyang Tianmu Lake Life Kangyuan Construction and Development Co., Ltd., the first bid winning candidate of this project, bid price: 12.67 billion yuan. Editor / Zhao E
Comment
Please Login to post a comment