Wind power
Wulate Zhongqi focuses on the construction of new energy projects
The scenery resources in Urad Middle Banner are particularly rich
Wulate Zhongqi plans to complete the construction of 3.5 million kilowatts of wind power and 300,000 kilowatts of photovoltaic power by 2025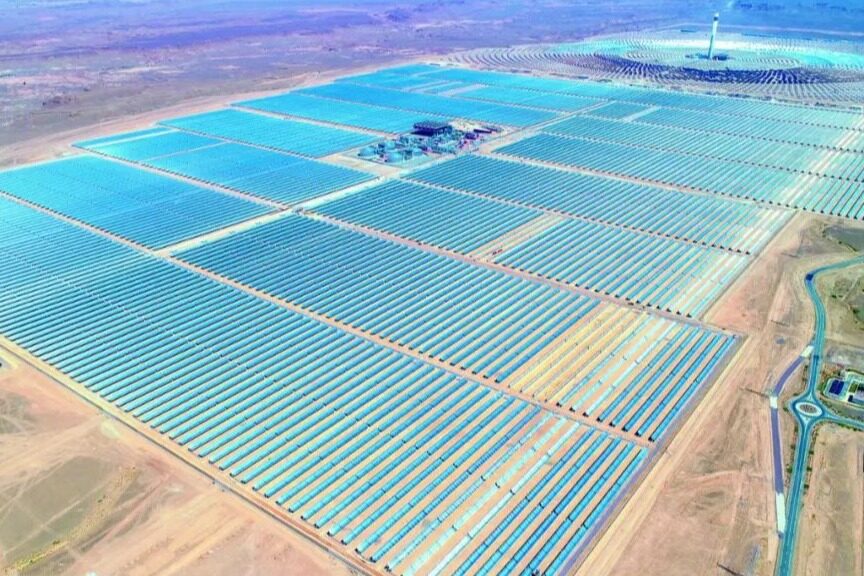 On February 7, 2023, the People's Government of Urad Middle Banner, Inner Mongolia Autonomous Region issued the "Reply to Proposal No. 151002 on Accelerating the Construction of Zero-Carbon Parks to Break Energy Constraints". According to the reply: Urad Middle Banner plans to complete the construction of wind power by 2025 3.5 million kilowatts, 300,000 kilowatts of photovoltaics, 380,000 kilowatts of electrochemical energy storage, and the proportion of renewable energy power supply in the total energy supply reaches more than 80%.
Overview of new energy resources in Wulate Zhongqi
Urad Middle Banner is extremely rich in scenery resources, and it is one of the areas with the best conditions for large-scale and centralized development of new energy in China. According to the analysis of local wind measurement data, the annual average wind speed at a height of 70 meters is 8.9m/s, and the annual average utilization hours can reach more than 3,500 hours. Recently, the adjustment of the red line along the border has been completed, and the land area available for wind power development has reached 15,000 square meters The scale of wind power technology can be developed to more than 30 million kilowatts; the annual total radiation value of photovoltaics reaches 6324 MJ/square meter, which belongs to the very rich class A, with an average annual sunshine of 3250 hours and an annual average utilization of more than 1700 hours.
Status quo of processing park industry
Urad Middle Banner is located in the north of the motherland and northeast of Bayannur City. It has a 184-kilometer border with Mongolia. As a national land port that is open all year round, Ganqimaodu Port is an important bridgehead for Inner Mongolia to open to the north. The neighboring Mongolia South Gobi Province is rich in mineral resources, especially coal and copper resources. The Tavan Tolgoi coal mine, 245 kilometers away from the port, has proven reserves of 6.4 billion tons, including 1.8 billion tons of main coking coal, which is a high-quality and scarce resource in my country. The main characteristics of main coking coal are low ash and low sulfur. Apart from possession, other areas are very rare; 90 kilometers away from the port, the Aoyun Tolgoi Copper Mine has a copper reserve of 30 million tons, and is associated with various mineral resources such as gold, silver, zinc, iron, and molybdenum. In a normal year, Ganqimaodu Port imports about 20 million tons of coal and about 800,000 tons of copper fine powder annually.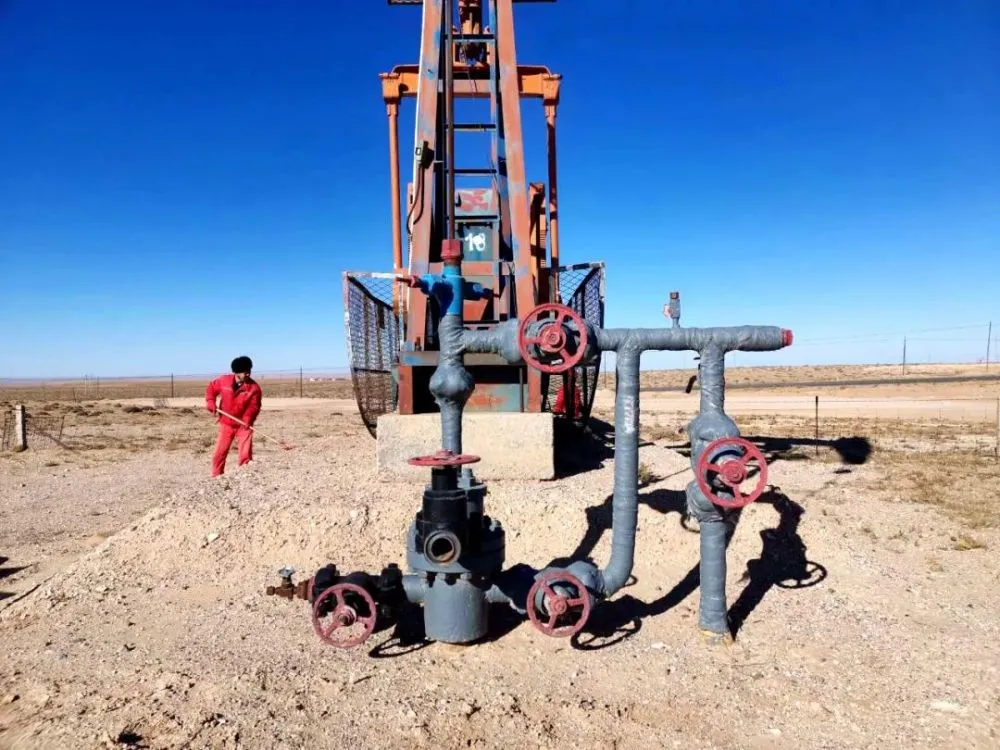 In order to undertake the on-site processing of imported resources from Mongolia, relying on the location advantages of the port, the Ganqimaodu Port Processing Park has been established, which takes the deep processing of resources as the industrial development direction. The main function of the park is to rely on the Ganqimaodu Port to implement Floor processing. The processing park is 160 kilometers away from Ganqimaodu Port, 130 kilometers away from Linhe District of Bayannur City, and 190 kilometers away from Baotou City. It is located in the center of the three places and has convenient transportation. It is an industrial park with the widest economic radiation area.
At present, there are 33 enterprises operating in the park, including 13 coal washing and coal chemical enterprises, 6 metal smelting enterprises, 2 non-metal comprehensive utilization enterprises, 1 equipment manufacturing enterprise, 1 energy and electric power enterprise, 1 natural gas supply enterprise, 1 water affairs enterprise, and stone material processing enterprise There are 7 enterprises and 1 reclaimed rubber production enterprise.
Build a new power system
Basic power supply for building peaking and bracing. By 2025, the amount of local coal washing will be 25 million tons, and 1.8 million tons of gangue will be produced. A 2×330,000-kilowatt coal gangue peak-shaving power plant will be built. At the same time, the problem of coal gangue environmental pollution will be solved, and 600,000 kilowatts of solar heat will be built.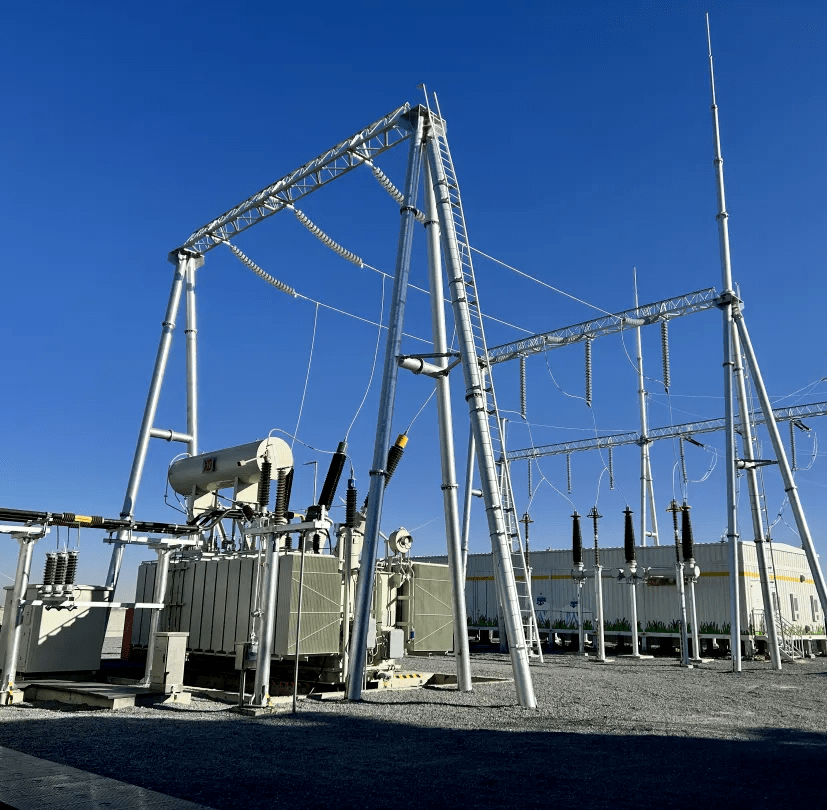 Drive the large-scale development of wind power and photovoltaics. By 2025, 3.5 million kilowatts of wind power, 300,000 kilowatts of photovoltaics, and 380,000 kilowatts of electrochemical energy storage will be completed, and the proportion of renewable energy power supply in the total energy supply will reach more than 80%.
Key construction content
Shenhua Ba Neng Coal Chemical Expansion Project: This project plans to expand the coking production capacity of 3.6 million tons of coal by Shenhua Ba Neng on the basis of the 1.2 million tons of coal coking that has been built, and build 3 1.2 million tons of tamping coke production lines. The height of the carbonization chamber is 6.25 meters , with a total scale of 4.8 million tons, and the new coking production capacity indicators will be resolved by Shenhua Group's internal coordination or external acquisitions. The project uses coking coal imported from Mongolia as the main raw material, and uses new energy such as clean energy and hydrogen to replace traditional energy for construction. It is an important demonstration of exploring low energy consumption and low emissions in the coking industry.
Copper smelting deep processing project: take advantage of port import resources and local energy resources, build a resource industry chain, form industrial characteristics that cannot be copied and are difficult to replace, build copper resource import-smelting-processing-product industry chain, strengthen the advantages of imported mineral resources, The mutual support of energy advantages and industrial advantages will establish a symbiotic relationship between the non-ferrous industry and the new energy industry, and create a unique, potential and most profitable non-ferrous metal production and processing base in northern my country. By 2025, the import of copper will increase. The amount of resources, the scale of smelting have been formed, and the industrial chain has been effectively established. It has become one of the important copper production and processing bases in northern my country.
Huaqi Li 100,000 tons of battery anode material processing project: This project is to build a new energy battery anode material production project with an annual output of 100,000 tons. The production of anode materials not only conforms to the development market trend of the new energy industry, but also makes full use of the graphite minerals in Urad Zhongqi Resources belong to upstream and downstream linkage projects, and at the same time, they are conducive to the local consumption of large-scale new energy power in Wulate Zhongqi.
New energy electrolysis hydrogen production project: new energy hydrogen production technology is to convert wind energy, solar energy, etc. Complete the transformation from wind energy, solar energy to hydrogen energy. According to different power sources, new energy hydrogen production technology can be divided into two types: grid-connected wind power hydrogen production and off-grid type. Grid-connected new energy hydrogen production is a hydrogen production method that connects wind turbines and photovoltaic modules to the grid and takes electricity from the grid. It is mainly used in large-scale wind power, photovoltaic abandonment, abandonment and energy storage.
New energy hydrogen production synthetic ammonia project: Guohua Bayannaoer Urad Zhongqi Wind Power Co., Ltd. plans to invest in the construction of a 300,000-ton/year green hydrogen synthetic ammonia project, and Urumqi Jisheng New Energy Company plans to invest in the construction of a 450,000-ton green hydrogen synthetic ammonia project. The main raw material of the green hydrogen ammonia synthesis project is water. The green hydrogen produced by electrolysis of water from new energy sources is used to further synthesize ammonia. It is an important measure to create a zero-carbon park without the development constraints of dual control of consumption.
New energy project integrating wind, heat and storage: solar thermal power generation has three basic characteristics, one is cleanness, solar thermal converts light energy into heat energy, and then converts heat energy into electrical energy, which belongs to renewable energy. The second is homogeneity. CSP and thermal power also drive generators through steam turbines, which have high controllability and rotational inertia. The third is adjustability. Solar thermal projects are equipped with more than 10 hours of energy storage, which can provide system operation adjustment for fluctuating new energy sources such as wind power and photovoltaics, promote the stable and controllable power generation output of the system, and improve the regional renewable energy consumption level. In the process of transforming the traditional power system dominated by thermal power to the new power system dominated by new energy, solar thermal can play an important core role due to its high degree of substitution for thermal power.Editor/Ma Xue