Mine
Guizhou Laohudong Phosphate Mineral Processing Industrial Site Project Started
The earthwork and slope works of the concentrator play a pivotal role in the whole project
Laohudong Phosphate Mining and Dressing Project Earthwork excavation volume of mineral processing industrial site is about 820,000 m3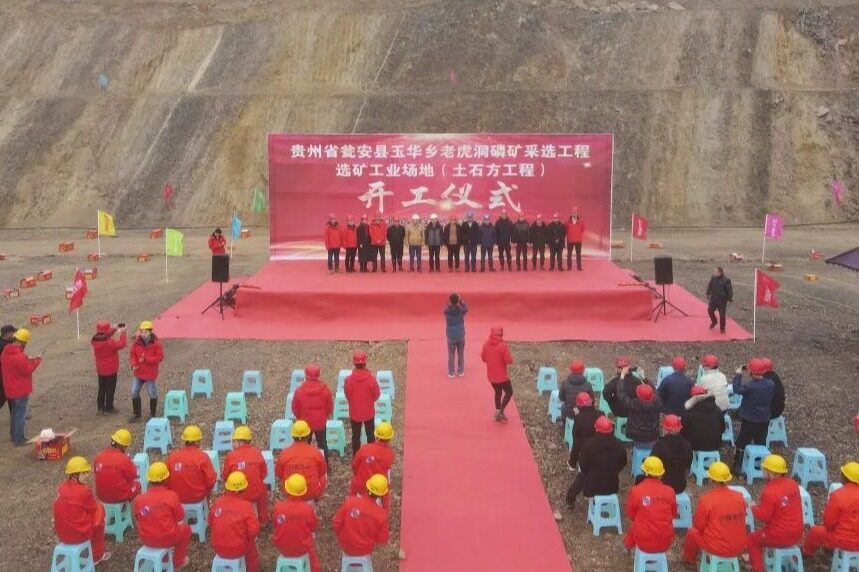 At 11:08 a.m. on February 8, 2023, a grand groundbreaking ceremony was held at the construction site for the Earthwork Engineering Project of the Laohudong Phosphate Mining and Dressing Engineering Mineral Dressing Industrial Site in Yuhua Township, Weng'an County, Guizhou Province, undertaken by Geological Engineering Company of Chuankan Group. The project construction unit, supervision unit, audit unit and construction unit participated in the groundbreaking ceremony.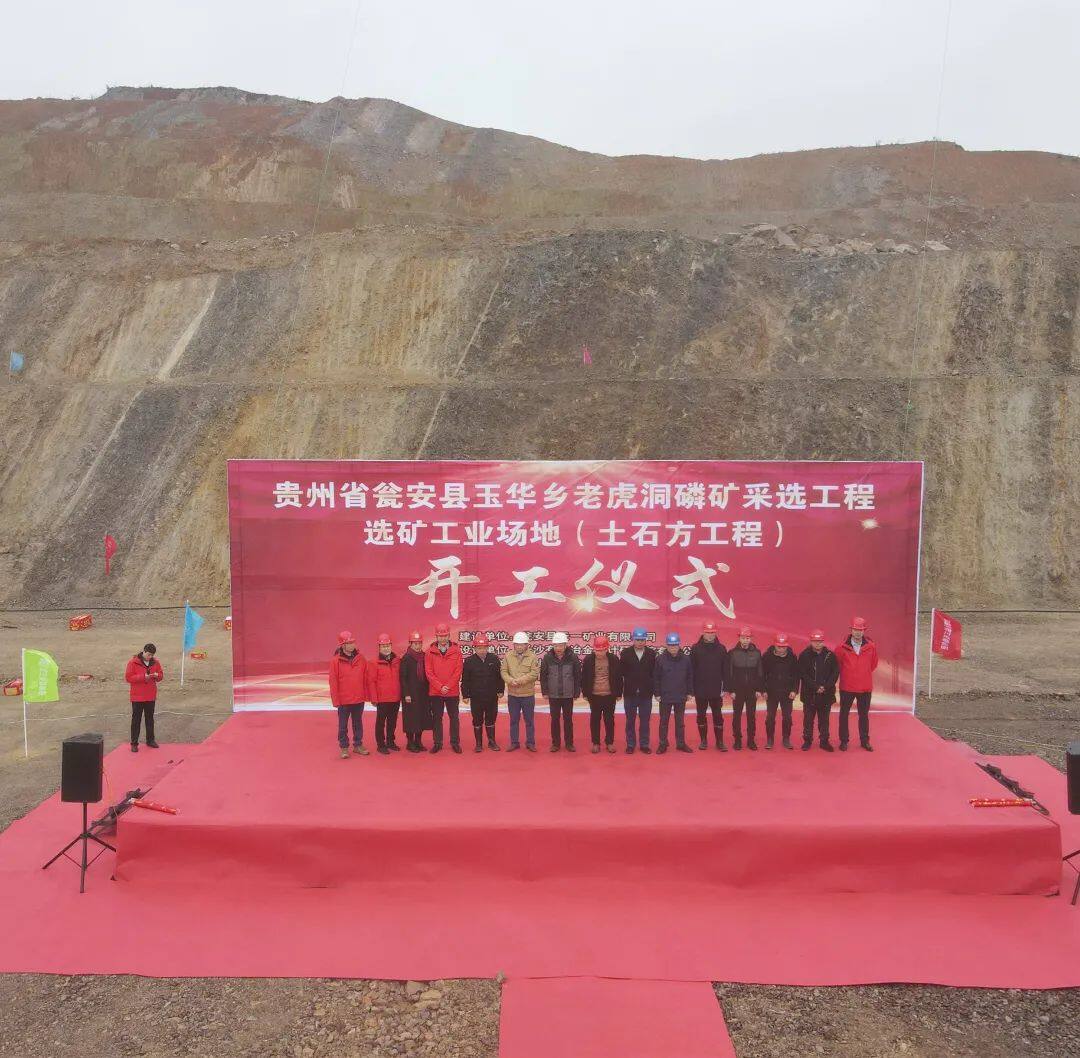 Groundbreaking ceremony
The excavation volume of the earthwork works in the mineral processing industrial site of Laohudong Phosphate Mining Project is about 820,000 m3, and the filling volume is about 510,000 m3. The toe of the slope is supported by retaining walls.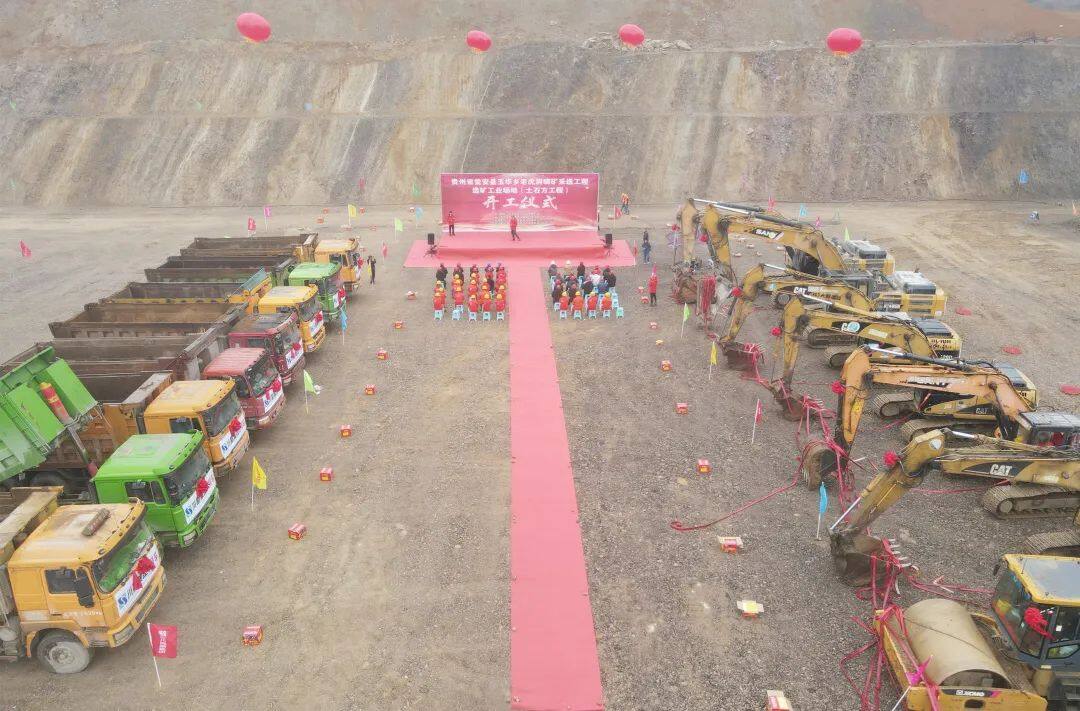 Groundbreaking ceremony
Sichuan Geological Engineering Survey Institute Group stands out in the fierce market competition relying on its professional and technical advantages, and has achieved a new breakthrough in the field of non-coal mine construction in Guizhou Province. Another major project.
As an important part of mining and beneficiation in mining, the earthwork and slope engineering of the concentrator occupies a pivotal position in the entire project. As the construction unit, Geological Engineering Company of Chuankan Group will adhere to the concept of unity, truth-seeking, hard work, and innovation, strictly control quality, safety, and environmental protection, continue to surpass, rebuild high-quality projects, and hand over a satisfactory answer to the owner . Editor / Zhao E