News
China's Bohai Sea won another 100 million-ton large oil field
The oilfield has further consolidated the foundation of China's offshore oil and gas resources and reserves
Bozhong 26-6 Oilfield is a 100-million-ton oilfield discovered by Bohai Oilfield, the largest crude oil production base in China, for three consecutive years
On March 1, 2023, CNOOC announced to the outside world that China's Bohai Sea has made another 100 million-ton discovery-Bozhong 26-6 oilfield. Bozhong 26-6 Oilfield is located in the southern part of the Bohai Sea, about 170 kilometers away from Tianjin City, with an average water depth of 22.1 meters. The structure is located between the two hydrocarbon-rich sags of the Yellow River Mouth Sag and the Bozhong Sag in the Bohai Sea. The discovery well Bozhong 26-6-2 encountered oil and gas layers accumulatively exceeding 320 meters, and the drilling depth was 4,480 meters. The average daily oil production was over 270 tons and the average daily gas production was over 320,000 cubic meters, which proved that the oilfield has large reserves, It has the characteristics of good oil properties and high testing capacity.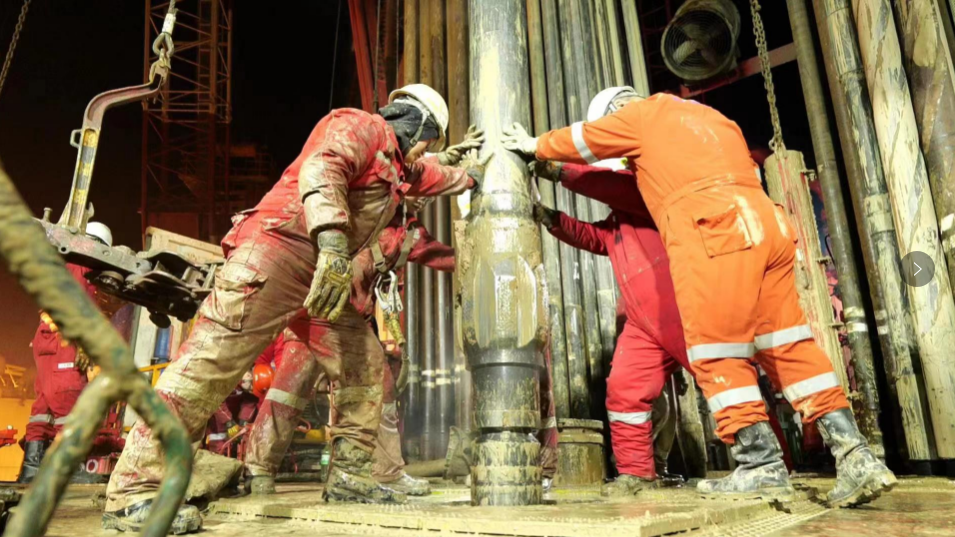 Drilling workers are drilling
The buried hill where the Bozhong 26-6 oilfield is located was formed 3.2 billion years ago. Since the end of the 1970s, after several rounds of exploration, the results have not been satisfactory. Zhou Jiaxiong, chief geologist of CNOOC Tianjin Branch, said that since 2018, more than 10 deep exploration wells have been deployed to study the influence of faults on the division of buried hills, and innovatively put forward the theoretical understanding that faults have the ability to seal buried hill reservoirs , breaking the traditional understanding that water cannot be found in the high part of the buried hill, and it is impossible to find oil underwater, and successfully discovered the 2.6-600 million-ton oil field in Bozhong.
The proven geological reserves of Bozhong 26-6 Oilfield exceed 130 million tons of oil equivalent. According to the normal recovery rate, it is possible to extract more than 20 million tons of crude oil, which can be used for 10,000 cars to run normally for 30 years after being refined into gasoline. At the same time, natural gas can be exploited More than 9 billion cubic meters, which can meet the needs of the permanent population of Tianjin for nearly 15 years, and has considerable social and economic benefits.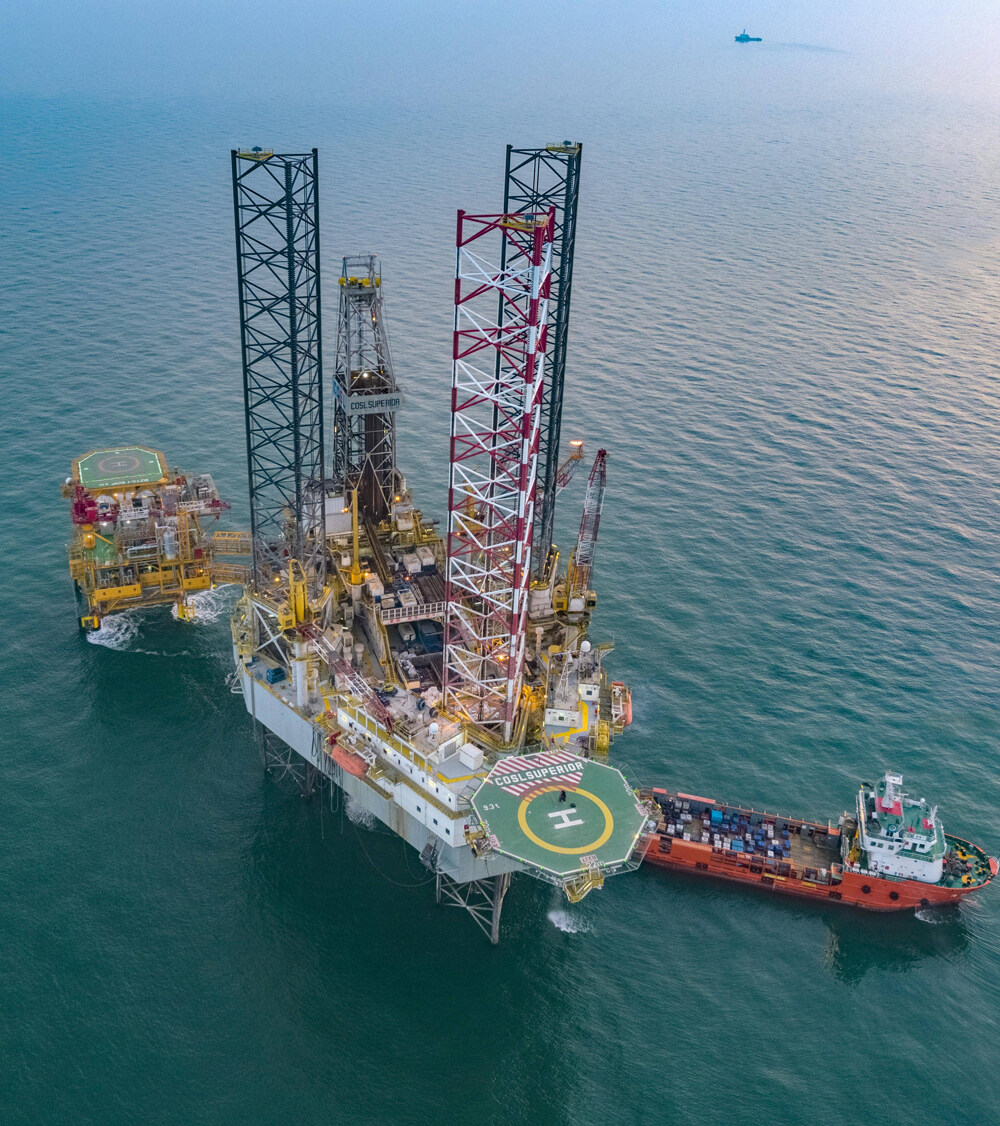 In recent years, CNOOC has unswervingly promoted the seven-year action plan for increasing domestic oil and gas reserves and production, strengthened innovative research on oil and gas exploration, intensified efforts to solve key problems in oil and gas exploration, and overcome the problems of oil and gas accumulation in deep buried hills and shallow depressions. He guided the discovery of Kenli 6-1 oilfield and Kenli 10-2 oilfield, two 100 million-ton lithology oilfields, and Bozhong 26-6 oilfield, the largest metamorphic rock buried hill oilfield in China. According to statistics, Bohai Oilfield has accumulated over 1 billion tons of newly added proven oil and gas geological reserves in the past five years, providing a strong material guarantee for Bohai Oilfield to increase production of 40 million tons, and laying a solid reserve foundation for China's offshore oil and gas production to continuously refresh records.
Zhou Xinhuai, CEO of CNOOC, said that the successful discovery of the Bozhong 26-6 oilfield has broken the situation that there has been no large-scale commercial discovery of buried hills in the southern Bohai Sea exploration area, and demonstrated the broad prospects for the exploration of hidden buried hill oil and gas reservoirs in the Bohai Sea , which has important guiding significance for the exploration of similar basins. CNOOC scientific researchers will continue to implement the spirit of the 20th National Congress of the Communist Party of China, strengthen geological understanding innovation and exploration technology breakthroughs, continue to open up new growth points for China's offshore oil and gas development, and show greater achievements in ensuring national energy security. Editor/He Yuting