Product
Shantui SD17-G bulldozer inherits excellence and innovates
Shantui SD17T-G bulldozer inherits the excellent quality of SD16 bulldozer
Shantui SD17T-G bulldozer is suitable for pushing, excavating, backfilling earthwork and other bulk materials on roads, railways, mines, airports and other grounds
The SD17T-G bulldozer is a newly developed G-type 170-horsepower hydraulic bulldozer by Shantui, which inherits the excellent quality of the SD16 bulldozer. It is equipped with a WP9H engine jointly developed by Shantui and Weichai Power, which meets the National IV emission requirements and has a maximum net power of 170 horsepower. Equipped with a 345L enlarged fuel tank, it can meet the needs of continuous 16-hour operation.
The whole machine has been fully upgraded in terms of power system, control system, driving environment, and maintainability, with a 6.8% increase in power performance, a 4.5% increase in vehicle speed, and a 10% increase in productivity.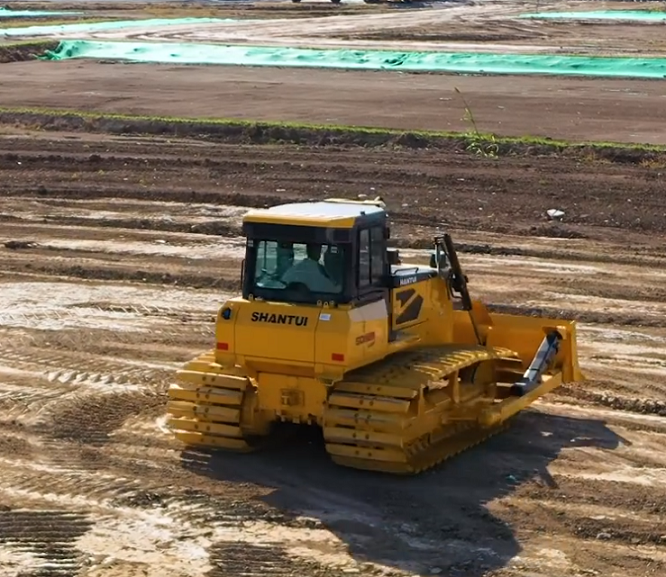 Shantui SD17T-G bulldozer is suitable for pushing, excavating, backfilling earthwork and other bulk materials on roads, railways, mines, airports, urban and rural roads, etc. Construction and other indispensable machinery and equipment.
Creating value for customers with high-quality products, creating high-quality products that meet customer needs and satisfy customers is our unremitting goal. You deserve to own Shantui SD17T-G LGP bulldozer! Editor / Zhao E