News
The main project of Anhui Tongcheng Pumped Storage Power Station started
The total installed capacity of the power station is 1.28 million kilowatts, with a total investment of 7.26 billion yuan
The construction of Tongcheng pumped storage power station will effectively improve local transportation and living infrastructure
On March 5, 2023, the main project of the Tongcheng Pumped Storage Power Station, the largest construction project in Tongcheng City and the highest single investment, undertaken by the 12th Bureau of Hydropower and the 3rd Bureau of Aneng, held a mobilization meeting for the start of construction.
Tongcheng Pumped Storage Power Station Project
It is understood that the preparatory project of the Tongcheng Pumped Storage Power Station will start construction in May 2021. It has always adhered to the concept of standardization, greening, mechanization, and intelligent construction, and comprehensively strengthened construction organization and management. A total of 9 tunnels with a total length of 15,000 meters have been excavated. The largest single-month footage of the Tongxin TBM reached 903 meters, creating a domestic record for the same-level TBM single-month footage. At present, five connections and one leveling work on the construction site of the main project of the Tongcheng Pumped Storage Power Station have been basically completed. The bidding and procurement of the main engine and auxiliary equipment have been completed. The overall progress is about 5 months ahead of the original plan. It has laid a solid foundation and also marks the peak period of power station construction.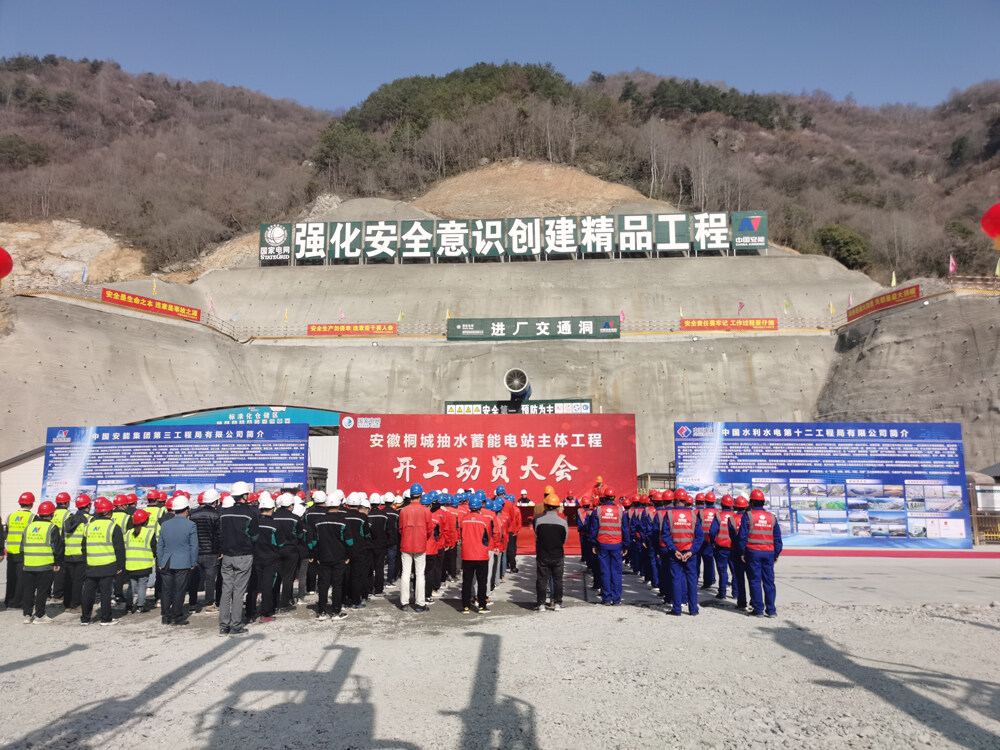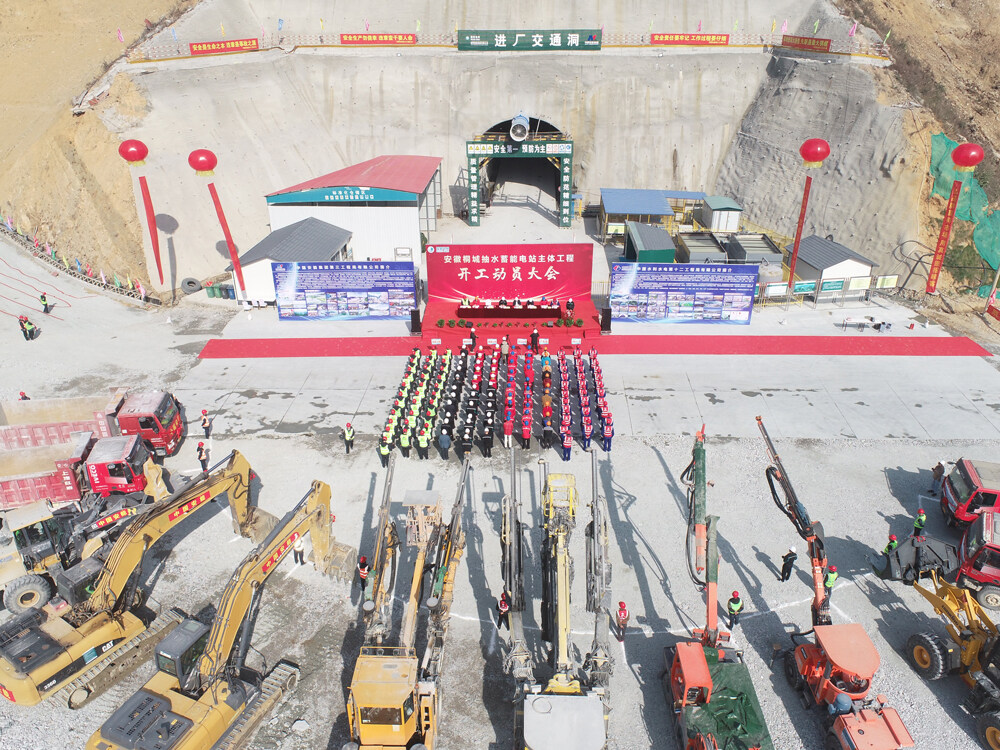 As the construction unit of the C2 bid of the Tongcheng Pumped Storage Power Station, the Tongcheng Project Manager of the 12th Hydropower Bureau solemnly stated that the start is a sprint, and the beginning is a decisive battle. As the ace team among the subsidiary enterprises of China Power Construction that fully masters the key construction technologies of large-scale pumped storage power stations, in the next work, the project department must give full play to its technical advantages and team advantages, and insist on promoting technology, mechanical replacement, and intelligent reduction. Second, we must maintain the courage to move forward, lock key nodes, and constantly overcome difficulties; third, we must solidly promote safety, environmental protection, quality, progress and other work, and make every effort to ensure high-quality, high-level, and efficient performance of the contract.
Tongcheng Pumped Storage Power Station is a key energy construction project in the 14th Five-Year Plan of the country. After the power station is completed, it will greatly optimize the power structure of Anhui Province's power grid, effectively alleviate the contradictions of Anhui Province's power grid peak regulation, enhance the rapid response capability of Anhui Province's power grid, and effectively drive local Economic and social development will further contribute to the realization of the national double carbon target. Editor/He Yuting