News
Construction of Zigui Section of Shiyan-Yichang Expressway started in October
Shiyi Expressway has a total length of about 72 kilometers, a design speed of 80 kilometers per hour, and two-way four-lane
After the completion of Shiyi Expressway, it will greatly boost the development of the tourism industry along the line
On March 7, 2023, a mobilization meeting for the construction of the Zigui County Expressway in Hubei and the start of construction of the Zigui Section of the Shiyi Expressway was held. Yang Yong, secretary of the Zigui County Party Committee, pointed out that after the completion of Shiyi Expressway, Hanyu Expressway, and Bazhang Expressway Zigui Section, the comprehensive transportation system of the Three Gorges will be further improved, the communication between Zigui and surrounding areas will be strengthened, and the economic development of Zigui County will be greatly enhanced. To meet the urgent needs of the people in Zigui County for convenient travel.
Zigui Section of Shiyi Expressway
It is understood that large-scale temporary construction such as construction access roads, living areas, office areas, steel bar processing plants, concrete mixing plants, waste slag plants, and prefabricated plants has been fully started in March and is planned to be controlled in August. The construction of the permanent project started, and the whole line started in October.
The Xingshan-Changyang section of the Shiyan-Yichang Expressway starts at Pingyikou, Xingshan County, passes through Zigui, and ends at Hejiaping, Changyang, connecting with the G50 Shanghai-Chongqing Expressway. The Zigui section has a total length of about 63.5 kilometers. It passes through Shuitianba Township, Xietan Township, Shazhenxi Town, Guojiaba Town, Jiuwanxi Town, and Yanglinqiao Town. There are 6 landing points and 1 service area.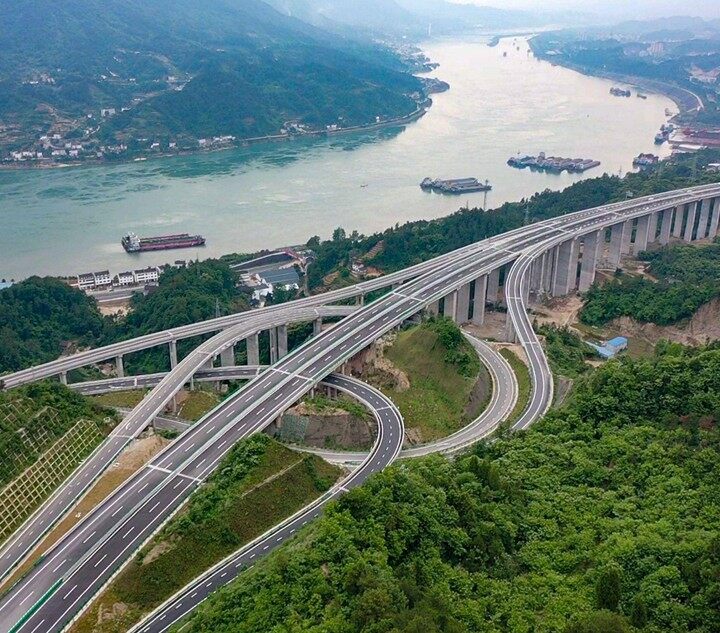 Yang Yong emphasized that it is necessary to keep an eye on the tasks, grasp the progress, reverse the construction period, fight on the wall chart, and quickly start the construction of the Zigui section of Shiyi Expressway to lay a solid foundation for the start of the entire project. To set a benchmark and build high-quality products, the participating units must put the quality of expressway construction in the first place, strengthen the quality control of the whole process, and strive to create high-quality projects, high-quality projects, and century-old projects. It is necessary to strictly control major risk sources and resolutely prevent the occurrence of major and above safety production accidents. Editor/He Yuting