Technology
XCMG loader assists in the construction of King Saudi Arabia Port Project
In the future, more and more XCMG figures will appear in the construction sites along the Belt and Road
Since the China-Arab Summit, the cooperation between China and the Middle East countries has become closer, and China's machinery going overseas has been further optimized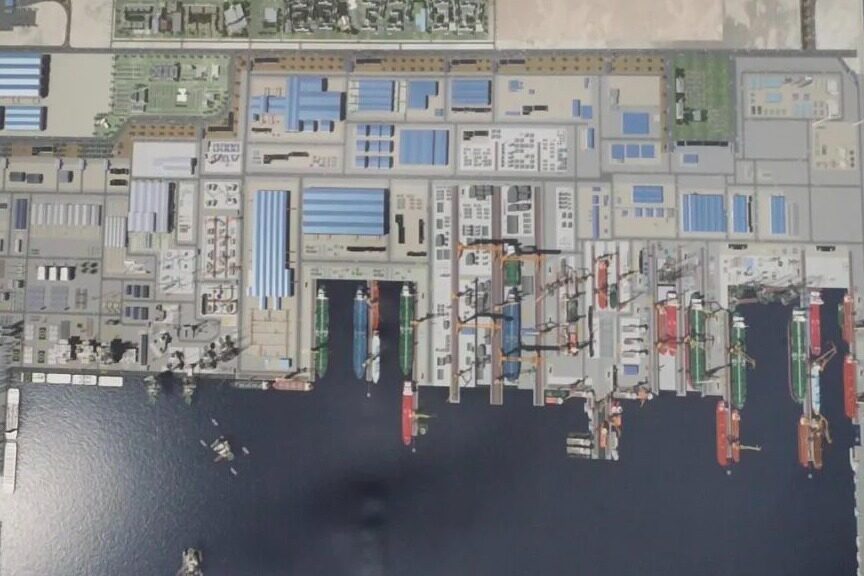 XCMG loader assists in the construction of the world-class port King's Port project in Saudi Arabia. King's Port is an important part of the national reform plan of Saudi Arabia's 2030 Vision. After completion, it will greatly improve the speed and efficiency of transportation. Through the most advanced computer system and experienced staff Provides engineering, manufacturing and repair services for offshore drilling platforms, merchant ships and offshore service vessels.
Benchmarking products sell well overseas
As early as the project preparation period, the construction party fully considered the site environment and the strength requirements of the working conditions, and chose the best-selling XCMG ZL50GN loader in the local area. "XCMG 50 models can be seen everywhere on the earthwork construction site here. XCMG recommends relevant configurations according to project requirements, which is very worry-free. In 2019, King's Port was put into construction, and six XCMG ZL50GN loaders became the first choice for on-site earthwork and sand and gravel shoveling operations. The protagonist, to ensure the smooth progress of the project.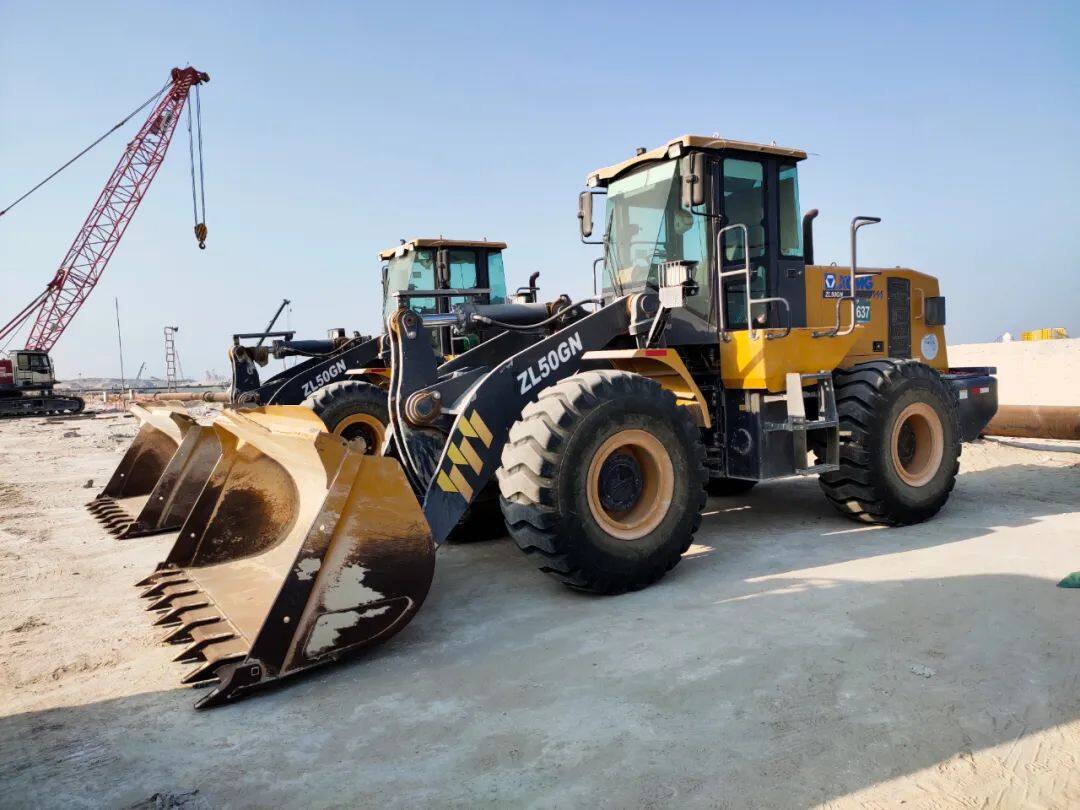 As the main model of XCMG loader going overseas, ZL50GN not only inherits the high starting point, high technology, high performance and high quality of China's third-generation loader benchmark ZL50G, but also configures XCMG special engines, boxes, bridges, etc. in line with the development needs of the times. The core components create an excellent user experience of energy saving, high efficiency and comfortable operation. Both economical and practical, XCMG's performance completely exceeded expectations! "Said Mr. Yang, the person in charge of the project equipment.
Stunning performance, XCMG contributes to success
After being stationed for more than three years, six XCMG ZL50GN loaders followed the construction progress and completed various construction tasks excellently, and the accumulated operation time of each machine exceeded 5,000 hours. In view of the tropical desert climate in Saudi Arabia, it is characterized by hot and high temperature all year round and large wind and sand dust. XCMG specially equipped us with large-space radiators and oil-bath air filters, which reduced maintenance time and improved operating efficiency.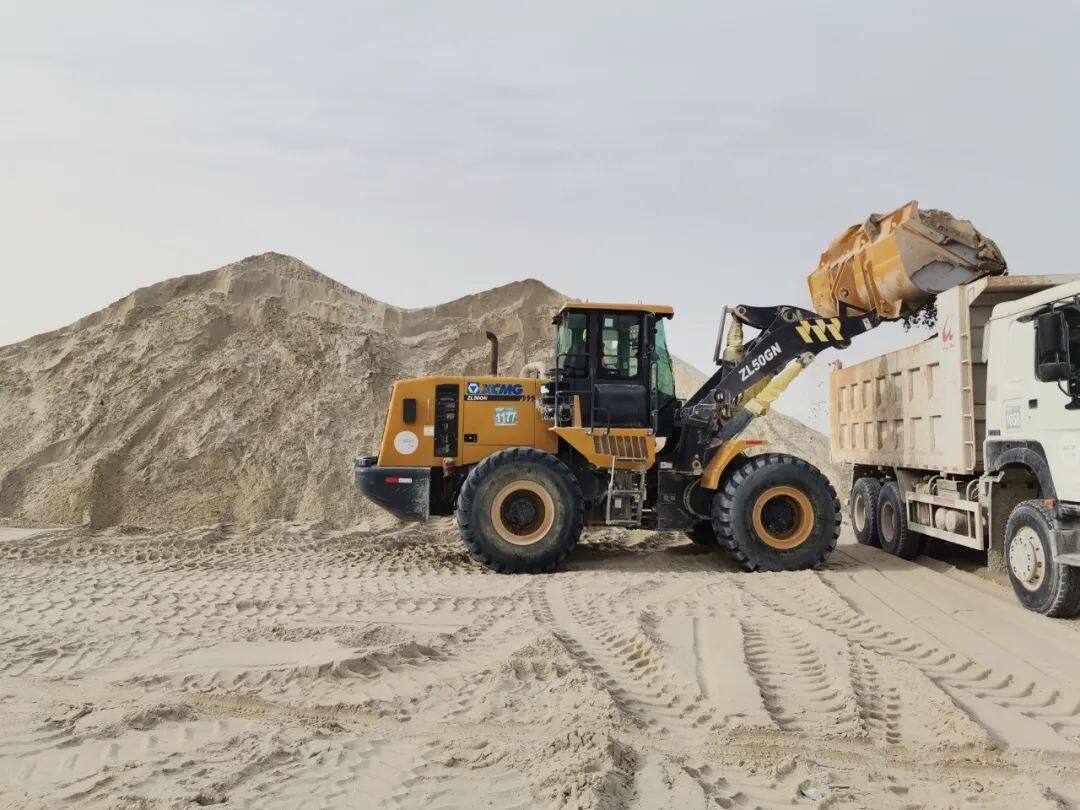 Three points for use, seven points for support. Although the XCMG ZL50GN loader has never lost the chain, in order to ensure the efficient operation of the equipment, XCMG cooperates with local dealers to provide customers with full life cycle services. During the period when the XCMG service team was unable to visit on site, they remotely guided us to solve some minor problems encountered in the use process through online videos, and taught us maintenance skills. Talking about XCMG's service, the customer said with satisfaction.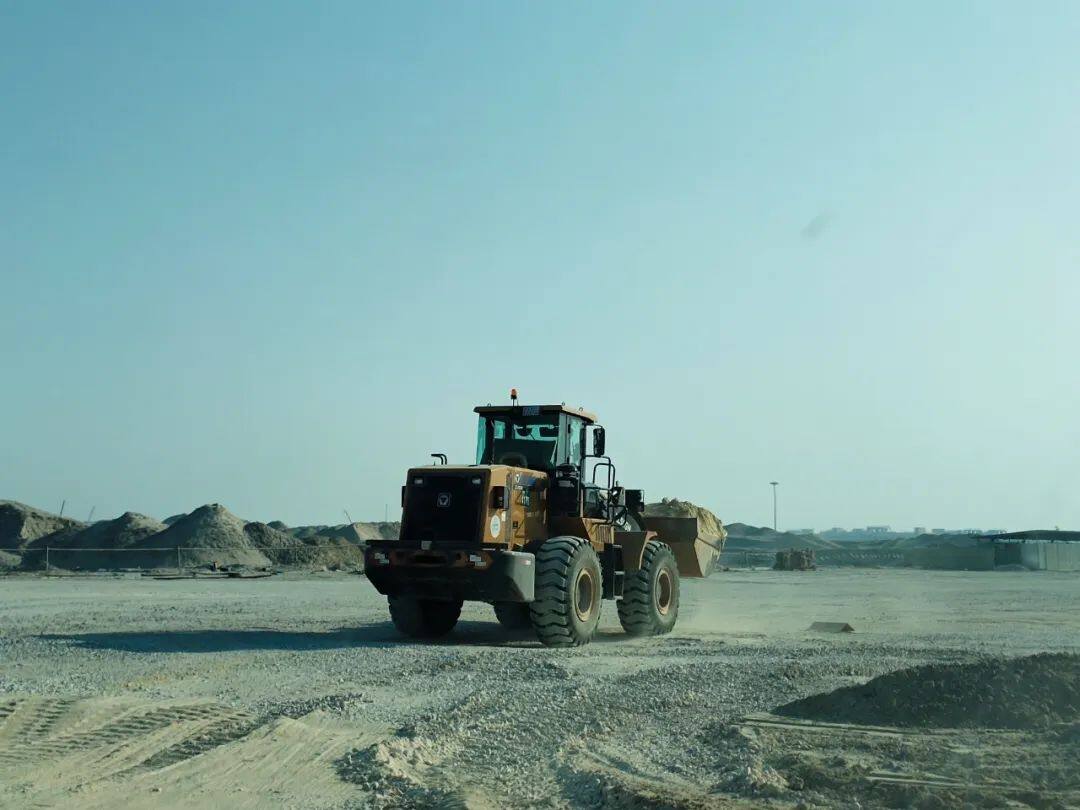 Adhering to the internationalization strategy unswervingly, more and more XCMG figures appear in the construction sites along the Belt and Road. In the future, XCMG will still focus on high-quality development goals and move forward bravely, promote high-end, intelligent, green, service-oriented, and international transformation and upgrading of the industry, and contribute more XCMG strength to global construction.Editor/XingWentao