News
Zhuzhou, Hunan built China's first electrified highway demonstration line
It aims to solve the problem of carbon reduction in bulk cargo transportation with large volume and complex environment on fixed lines
The entire system supports the access of various clean energy sources such as wind, solar, green power, etc. It is cost-effective, real-time flow receiving, mature technology, and unaffected by hot and cold weather.
Connected to the antenna, the car can not only use wind energy, photovoltaic and other clean energy, but also charge while walking. Such a cool scene has become a reality in Zhuzhou, Hunan. On March 13, 2023, CRRC Zhuzhou Institute for short announced that the first electrified highway demonstration line was completed, filling the gap in China's electrified highway field.
Open up a new path for heavy-haul road freight
The demonstration line is located in CRRC Zhuzhou Institute, Tianyuan District, Zhuzhou City, and was jointly developed by CRRC Zhuzhou Institute, the Highway Research Institute of the Ministry of Transport, Tsinghua University, and Sany Group. The demonstration line is composed of a ground system and a vehicle system. The ground system is mainly used for electric energy conversion and transmission, vehicle formation, and coordinated management of transportation organizations; the vehicle system converts electric energy into power through the pantograph device, drives the vehicle on the road, and Realize dynamic charging.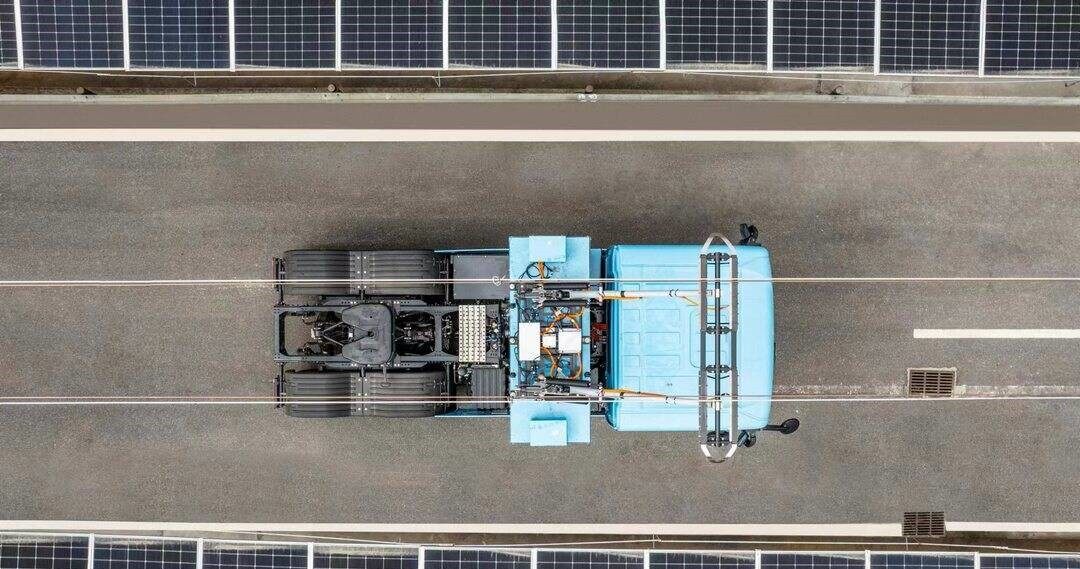 According to reports, the transport vehicle adopts a dual-source power mode. In case of an emergency, the vehicle can run off the power grid without being restricted by the line, which is more flexible and faster. In addition, the system supports the access of various clean energy sources such as wind and green power, which is more economical and efficient, and is not affected by the hot and cold climate.
The demonstration line is a two-way two-lane road with a width of 7 meters. There are 53 erected pillars, a 1.8-kilometer catenary and a box-type substation. The line covers straight lines, curves, ramps, uneven roads, and wading test areas. Various road conditions provide rich simulation scenarios for testing vehicle performance and system reliability. Editor/He Yuting