Exhibition
Tongwei Appears at Holland Solar Photovoltaic Exhibition
The exhibition brings together the latest energy information and provides a platform for cooperation and exchange for participants
At this exhibition, Tongwei introduced the company's high-efficiency module products to Dutch customers, and jointly discussed the development of the global new energy industry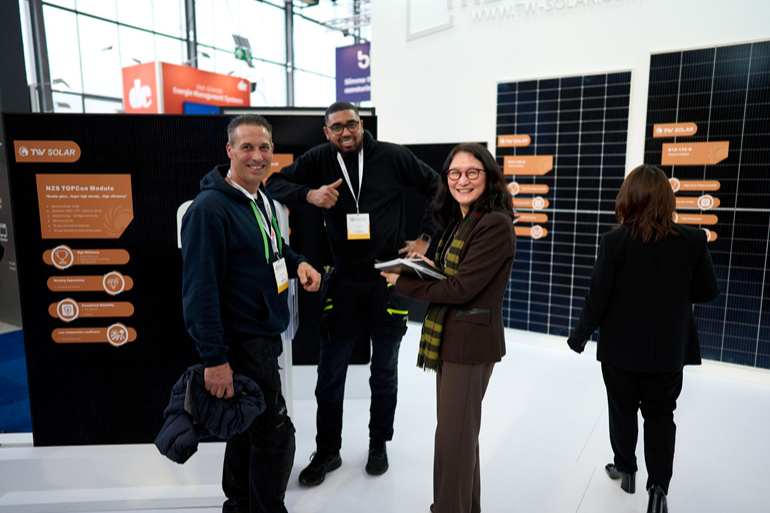 From March 14th to 16th, 2023, the largest solar energy trade exhibition in Northern Europe - 2023 Holland International Solar and Energy Storage Technology Application Exhibition will be held in Amsterdam. This exhibition brings together the latest energy information and top research and development achievements, providing a cooperation and exchange platform for photovoltaic equipment manufacturers, distributors, installers and end users.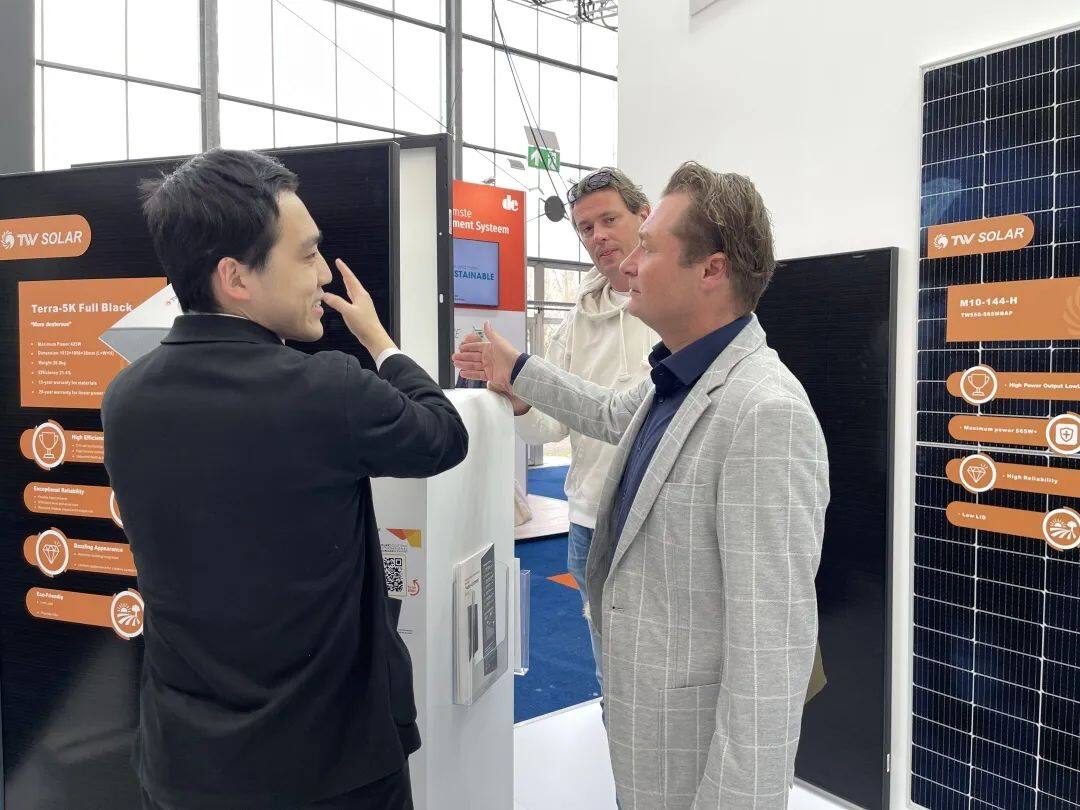 Customers visiting the exhibition understand Tongwei products
At this exhibition, Tongwei displayed three P-type products, which have the advantages of high power generation, low cost of electricity, high reliability and ultra-low attenuation. In addition, 3 products of Tongwei Terra's full series of modules made a wonderful appearance in this exhibition.
In 2022, the installed capacity of photovoltaic systems in the Netherlands will reach 5.8GW, and the installed capacity is expected to reach 6.5GW in 2023. The Dutch government implements a renewable energy bidding support plan to vigorously support the development of photovoltaics. Under the stimulus of the policy, the Dutch photovoltaic market has developed rapidly in recent years.
As an important participant and one of the main driving forces in the development of the global photovoltaic new energy industry, Tongwei has sold its module products to more than 40 countries and regions over the years, relying on a strong and complete industrial chain, and has won high recognition from the international market. At the Holland International Solar Energy and Energy Storage Exhibition, Tongwei introduced the company's high-efficiency module products to local industry customers in the Netherlands, discussed the development of the global new energy industry, and provided more customers around the world with efficient and high-quality Tongwei Intelligent Manufacturing and Tongwei plan.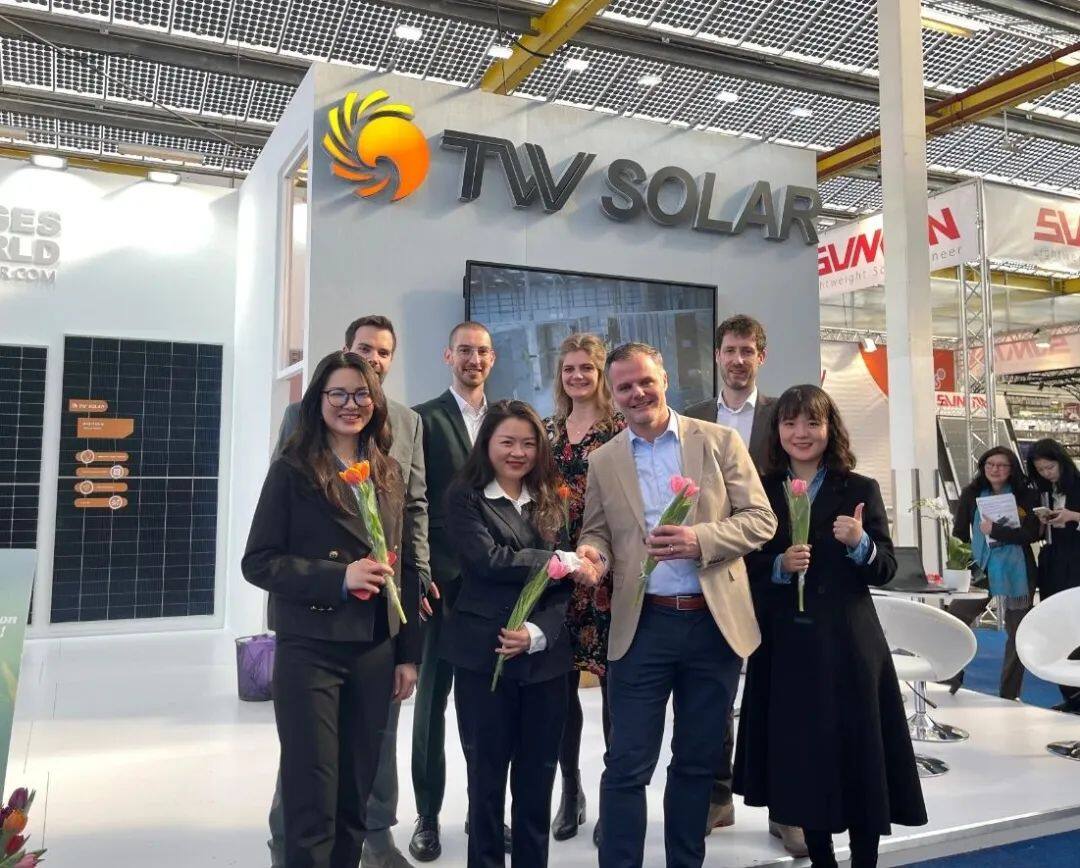 group photo
This Holland exhibition coincides with White Valentine's Day. Tongwei held a number of interactive activities, prepared surprises for the women on site, and met an unexpected romance with everyone in Amsterdam, the Netherlands.Editor / He Yurong