Inheritage
Come and take the high-speed rail around Qilu to catch the cultural tourism fair
It will be built into a new window for display and experience of Shandong culture and innovation
This move will develop the characteristic cultural tourism of Jiaoji Railway and enrich the cultural experience of traveling around Qilu by high-speed rail
On March 16, 2023, the first named train carrying more than 500 passengers and media reporters slowly left Jinan West Railway Station to start a journey of cultural experience. On the named train, according to the arrangement of one car for one city, 16 cities in Shandong used the Fuxing EMU with 16 cars to arrange a cultural and tourism exhibition. Inside the carriage, there are exquisite hanging flags showing the beautiful scenery and delicacies of Shandong, stickers showing handicrafts and intangible cultural heritage items, and hand-painted patterns of Shandong historical celebrities on the doors, all of which reflect the strong Shandong style.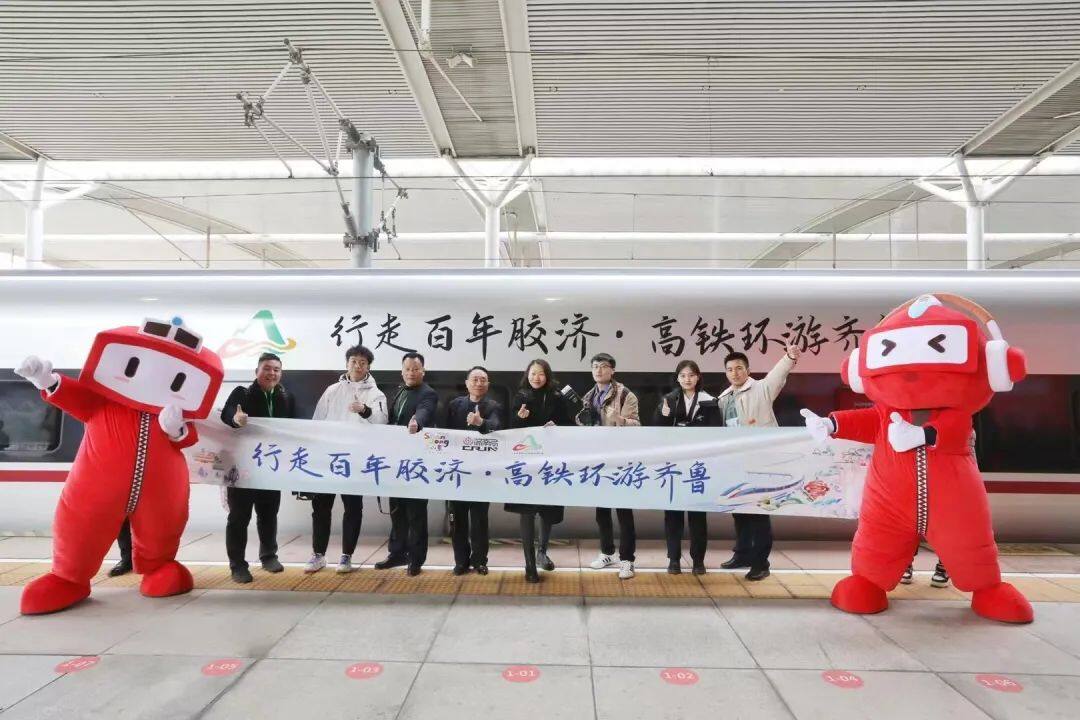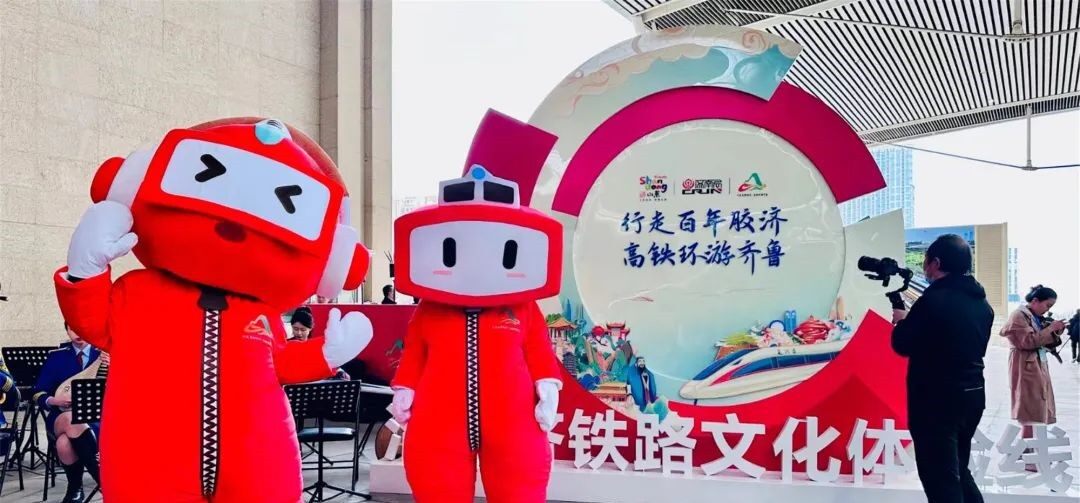 More than 10 intangible cultural heritage inheritors presented special performances such as Shandong Kuaishu, Jiaozhou Octagonal Drum, Cuju, Liuqin Xiaoxi, Weifang Maoqiang, Liaocheng Guqin, and Zhanhua Fishing Drum Opera. The exhibition displayed more than 200 tourism cultural and creative products, such as Dongying River and Sea Story, Yantai Eight Immortals Return, Qufu Nishan Holy Land, etc., which attracted many experiencers to stop and watch.
More than 110 intangible cultural heritage items with exquisite craftsmanship, such as Guangrao Qibi, gold and stone seal cutting, Feicheng peach wood carving, Jiaodong flower pastry, Shenggongshan black pottery, Dezhou kiln red and green color, Dongming grain painting, etc., will be displayed in the exhibition. Cultural tourism feast. One of the key tasks in the construction of cultural experience corridors in Shandong Province is to build a cultural experience line along the Jiaoji Railway, to create a cultural tourism brand that has been traveling in Jiaoji for a century, and traveled around Qilu by high-speed rail.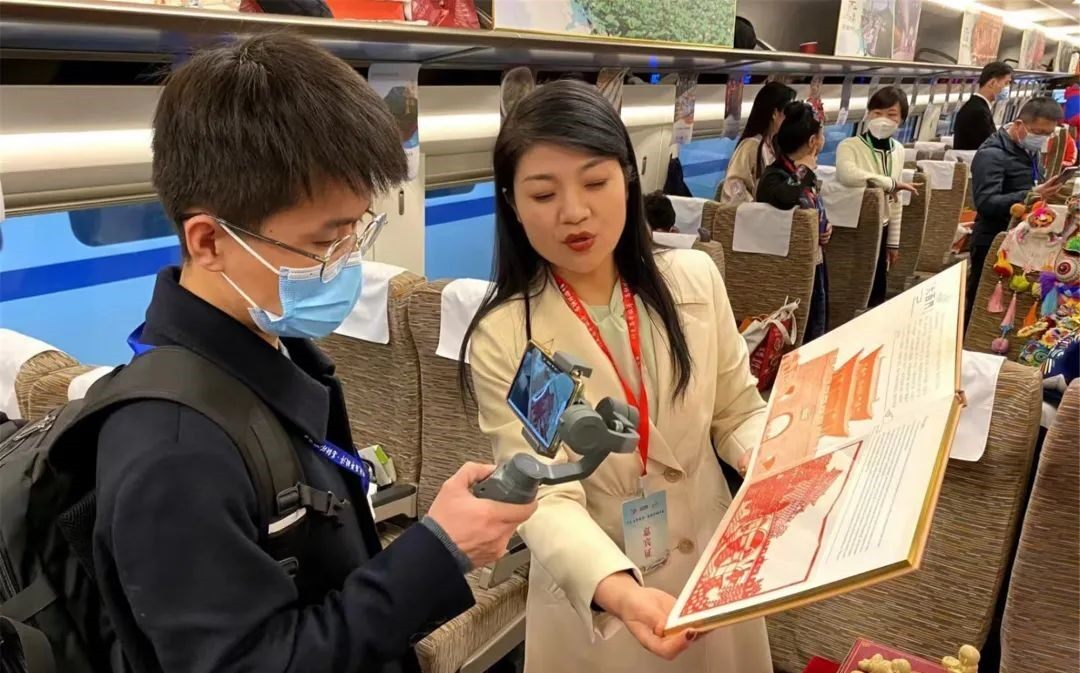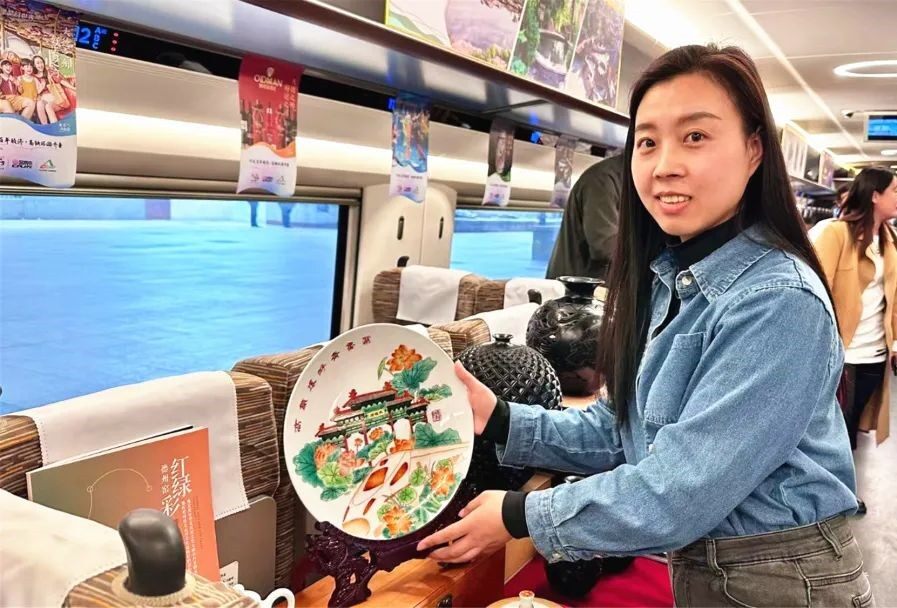 From mid-March to early May, Shandong Province will organize media reporters to carry out travel-themed interviews on cultural corridors, economic parks, and Shandong's high-quality development. The large cultural experience corridor and walking along the cultural experience line of the Jiaoji Railway further enhance confidence and stabilize expectations, fully demonstrating the achievements of Shandong's high-quality economic and social development.
In the next step, Jinan Bureau Group Co., Ltd. will also work with relevant departments of Shandong Province to take the Jiaoji Railway as the axis and connect the surrounding areas of the high-speed railway ring line in series to build the most beautiful railway scenery line, do a good job in the protection and utilization of railway cultural relics, and implement handmade products in Shandong and good products entering the station in Shandong. car engineering. Editor/He Yuting