Interconnection
Jinghe-Alashankou section added second-line project to resume work
Jinghe to Alashankou section to build the second line project with a total length of 70 kilometers and a construction period of 2 years
The capacity expansion and renovation project of the Alashankou station reloading yard involves extending the existing 5 reloading lines in the yard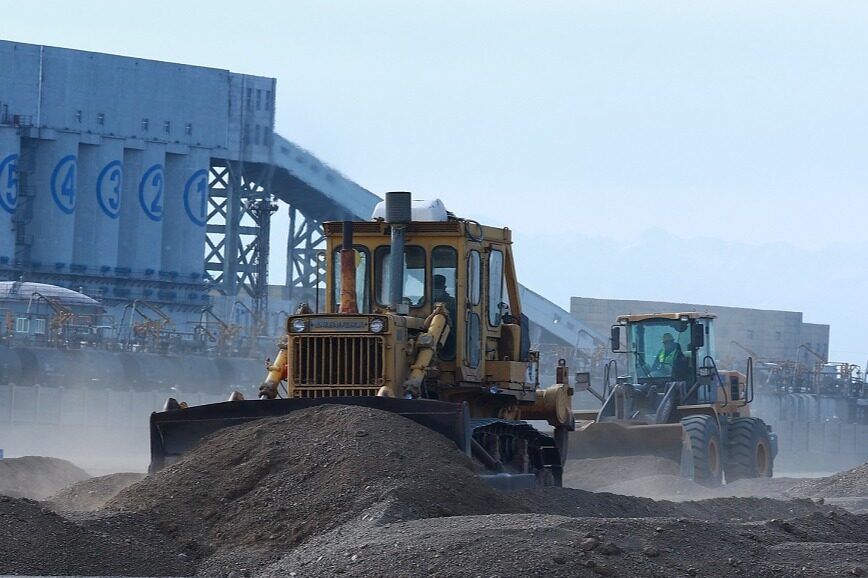 On March 20, 2023, in Alashankou Station, a national first-class port station, more than 10 large-scale construction machines were carrying out roadbed filling construction in an intense and orderly manner. With the full expansion and reconstruction of the Alashankou station transshipment yard, the construction of the second line of the Jinghe-Alashankou section of the Lanzhou-Xinjiang Railway has fully resumed.
In November 2022, the construction of the Jinghe-Alashankou section extension second-line project is located in Boertala Mongolian Autonomous Prefecture. The line starts from Jinghe Station of the Lanzhou-Xinjiang Railway, passes through Jinghe County, Bole City, and Alashankou City, and connects to Alashankou City. Shankou Station, with a total length of 70 kilometers and a design speed of 120 kilometers per hour, is a National Railway Class I electrified railway, and the construction period is 2 years.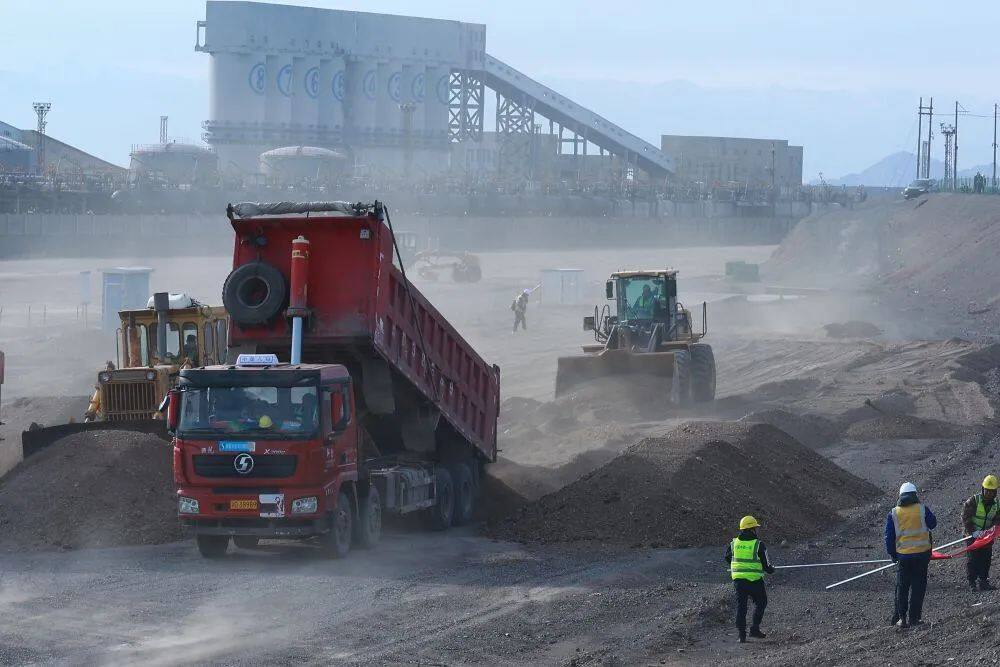 On March 20, the construction of the second line of the Jinghe-Alashankou section of the Lanzhou-Xinjiang Railway was fully resumed
The construction of the second line project in the Jinghe-Alashankou section will simultaneously renovate and expand the 4 existing stations of Jinghe, Mushroom Beach, Bole East, and Alashankou Station, build a new comprehensive inspection field for Alashankou Station, and renovate the container reloading field at the station. After the project is completed, it will form a double-track railway with the existing single-track railway to further improve the transportation capacity of the new Eurasian Continental Bridge.
After the transformation of the reloading yard is completed, the five reloading tracks will be extended from the original 470 meters to 800 meters, which can complete the overall reloading operation for the entire train and improve the efficiency of cargo passing. Luo Wenhui, manager of the Jing'an Railway Project Department of China Railway First Bureau, introduced.
The Xinjiang Railway Department organized the participating units to reverse the construction period, and completed the site layout, construction water, electricity, communication and other facilities with high standards, laying a solid foundation for the smooth resumption of work.
The newly built comprehensive inspection field will solve the interference problem between one customs inspection and two inspections and the railway department's transportation shunting, arrival and departure operations, and improve the port's cargo delivery capacity. Xu Tongfu, deputy commander of the Urumqi Railway Construction Headquarters of China Railway Urumqi Bureau Group Co., Ltd., said that after intensive preparations in the early stage, at present, temporary construction and supporting facilities such as the mixing station and track laying base of the whole line have been completed, and more than 500 construction workers have also been completed. All come in.
Xu Tongfu said that the Xinjiang railway department will strictly control the safety and quality of construction, ensure that the line will be opened with zero defects, serve and support the opening to the west, and the construction of the core area of the Silk Road Economic Belt, so as to promote the improvement of quality and efficiency of China-Europe trains.
The Jinghe-Alashankou section of the Lanzhou-Xinjiang Railway is mainly responsible for the transportation of China-Europe trains. With the further advancement of the "Belt and Road" construction, the number of trains has increased year after year. In 2022, 6,211 China-Europe trains will pass through Alashankou Station, a year-on-year increase of 6.2%, of which 2,462 return China-Europe trains, ranking first among railway port stations nationwide. At present, Alashankou Station has accumulatively passed 100 lines of China Railway Express. Editor / Zhao E