Interview
South Africa: Africa is grateful to the Belt and Road Initiative
Under the Belt and Road Initiative, small and beautiful projects aided by Chinese companies are also welcomed by African experts
The railway and other infrastructure in the Belt and Road Initiative make the transportation from the coast to the inland of Africa more convenient
In the ten years since the Belt and Road Initiative was proposed, a number of large-scale infrastructure projects jointly built by China and Africa have been erected on the African continent. At present, 52 countries and the African Union Commission have signed cooperation documents with China on jointly building the Belt and Road. What kind of help has the Belt and Road Initiative brought to the development of African countries? Emmanuel Matambo, Director of China-Africa Studies at the University of Johannesburg in South Africa, said that the railway and other infrastructure in the Belt and Road Initiative will make the transportation from the coast to the inland of Africa more convenient.
African People: The Belt and Road Initiative Improves People's Livelihood and Well-being
In Nairobi, the capital of Kenya, taxi driver Kiproge Murray often encounters traffic jams when traveling from Jomo Kenyatta International Airport to the city center. It takes 1.5 hours for a 20-kilometer journey in the evening rush hour.
At the end of July 2022, as the Nairobi Expressway invested, developed, constructed and operated by a Chinese company is officially put into operation, Murray's problem will be solved easily. He told reporters recently: "The expressway is very convenient and saves us a lot of time and gasoline, which is getting more and more expensive now."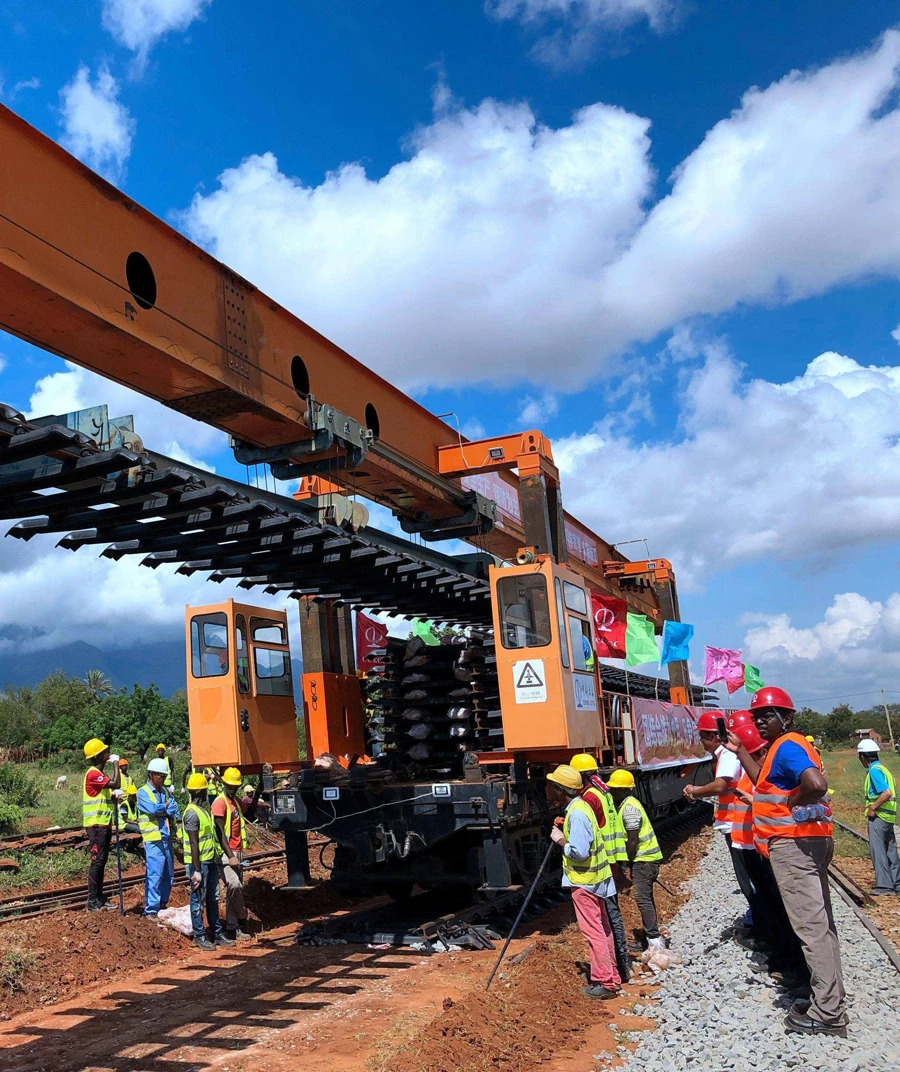 It is reported that the Nairobi Expressway connects the urban area with the Jomo Kenyatta International Airport, with a total length of 27 kilometers. After the project is opened to traffic, the average travel time for the whole journey has been shortened from 90 minutes to 30 minutes.
Like Murray, other Nairobi residents welcomed the opening of the expressway. As of the end of December 2022, the average daily traffic flow on the expressway has reached 50,000 vehicles, an increase of nearly 400% from the 10,000 vehicles at the beginning of operation.
In Zimbabwe, a grand handover ceremony was held in October 2022 for the Harare National Drug Warehouse project aided by the Chinese government. This facility has significantly improved the operational efficiency of Zimbabwe's health service system in obtaining medicines and medical consumables.
Nicholas Tondrai, a resident of the capital Harare, said: "In the past, Zimbabwe faced the problem of drug storage, which seriously affected the supply of medical supplies." He said with relief that the Harare National Drug Warehouse will solve Zimbabwe's drug storage problem, This will improve the efficiency of drug supply. Editor/Xu Shengpeng