Central enterprises
SPIC formally signed a contract with Mulei County, Xinjiang
At present, the wind power project in Mulei County has completed an investment of nearly 40 billion yuan
Among them, 3.3 million kilowatts of wind power and 1.33 million kilowatts of photovoltaic power accounted for 11.4% of the installed capacity of new energy in the autonomous region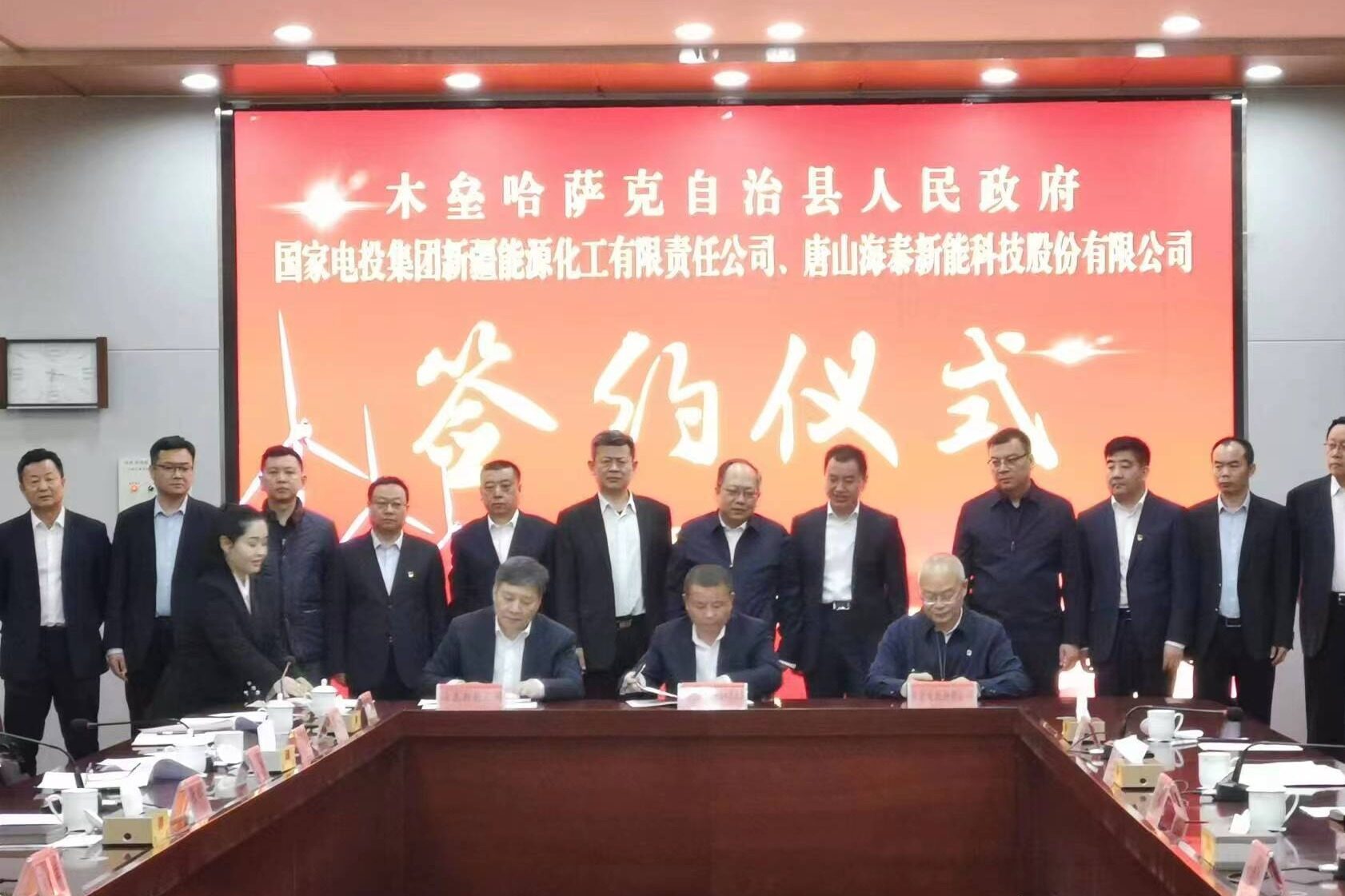 Recently, the People's Government of Mulei County, Xinjiang signed an investment framework agreement with SPIC Xinjiang Energy Chemical Co., Ltd. and Tangshan Hitech New Energy Technology Co., Ltd., and will invest in the construction of a 3 million-kilowatt wind-storage-storage integration project and photovoltaic in Mulei Components, photovoltaic support manufacturing projects. Among them, the photovoltaic module project will fill the gap in related industries in Changji Prefecture, which is of great practical significance for extending and strengthening the photovoltaic industry chain, further accelerating the construction of a 10-million-kilowatt new energy base in Mulei County, and promoting the high-quality development of the county economy.
3 million kilowatts wind-storage-storage integration project
According to reports, the 3 million kilowatt wind power storage integration project signed this time includes a 1.5 million kilowatt wind power project, a 1.5 million kilowatt photovoltaic project, and a 750 thousand kilowatt/3 million kilowatt-hour reserve supporting project. In particular, the photovoltaic module and support manufacturing project will build a 1 million-kilowatt photovoltaic module manufacturing plant and a 2 million-kilowatt photovoltaic support production plant. After the project is completed, the annual output value is expected to reach 2 billion yuan, the annual tax increase will be 100 million yuan, and 150 people will be employed.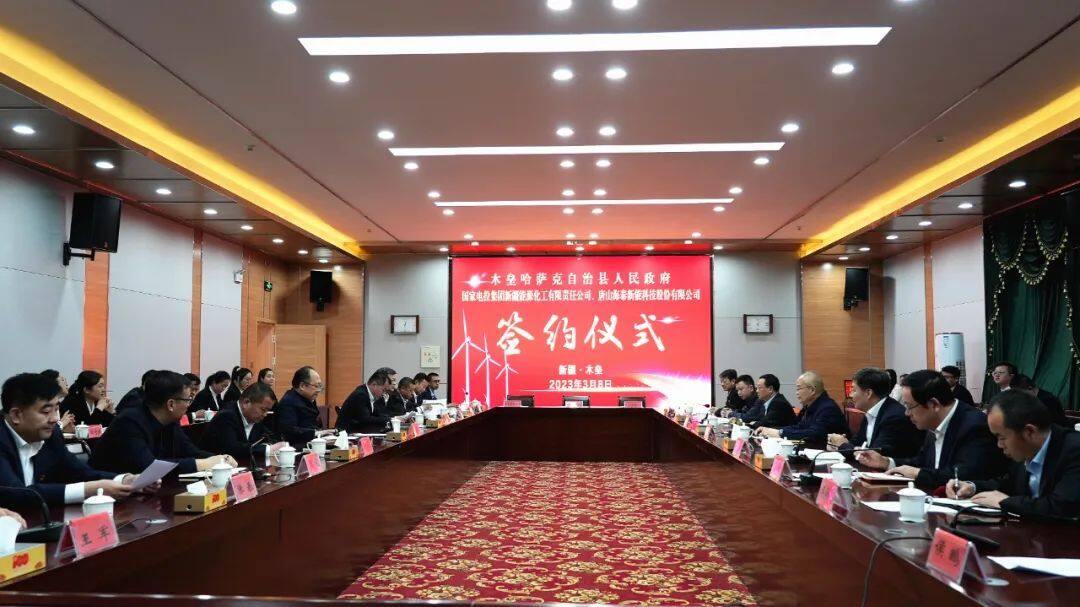 Mulei County is an area rich in wind energy and solar energy resources in Xinjiang, and it is also an important part of Xinjiang's three bases and one channel medium and large wind and solar power generation bases. According to the "Changji Prefecture New Energy Medium and Long-term (2021-2030) Development Plan and Prospect", the total installed capacity of new energy in Mulei County will reach 53.08 million kilowatts, of which 15.6 million kilowatts of wind power generation and 37.48 million kilowatts of photovoltaic power generation. In recent years, the county has made full use of its location, policy, and resource advantages to vigorously promote the construction of a 10-million-kilowatt-level new energy base.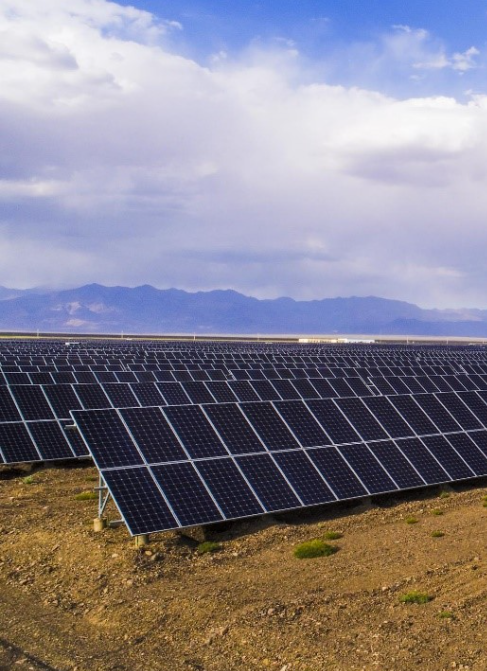 Zhang Hui, secretary of the Mulei County Party Committee, said that around the construction of a 10-million-kilowatt new energy base, Mulei County adheres to the planning of the entire industrial chain, and works hard on the extension, supplementation, strengthening, and extension of the wind and power industry. Introduce wind and power equipment manufacturing enterprises such as Goldwind, Dongfang Electric, and Shanghai Taisheng through investment promotion, improve industrial carrying capacity and supporting facilities, continuously extend the industrial chain, optimize the innovation chain, upgrade the value chain, promote the convergence of the industrial chain, and drive new developments. Integrated development of energy upstream and downstream industry-wide systems. At present, Mulei County has initially formed a new energy equipment manufacturing industry chain integrating the production and assembly of fan units, fan blades, fan towers and photovoltaic brackets, and the new energy industry cluster has begun to show its scale.
Zhang Hui said that Mulei County will go all out to do a good job in project landing service guarantee with the best service attitude and the best business environment. To promote the rapid implementation of the project, rapid start of construction, rapid commissioning, and rapid effect, and promote the high-quality development of the wind and power new energy industry. Editor/He Yuting