Company
TECHKINGET919 made its debut in Saudi Arabia with the main engine factory
TECHKINGET919 is a special tire developed for high-heat road conditions and environments
TECHKINGET919 tire shoulder adopts special design, heat can be dissipated faster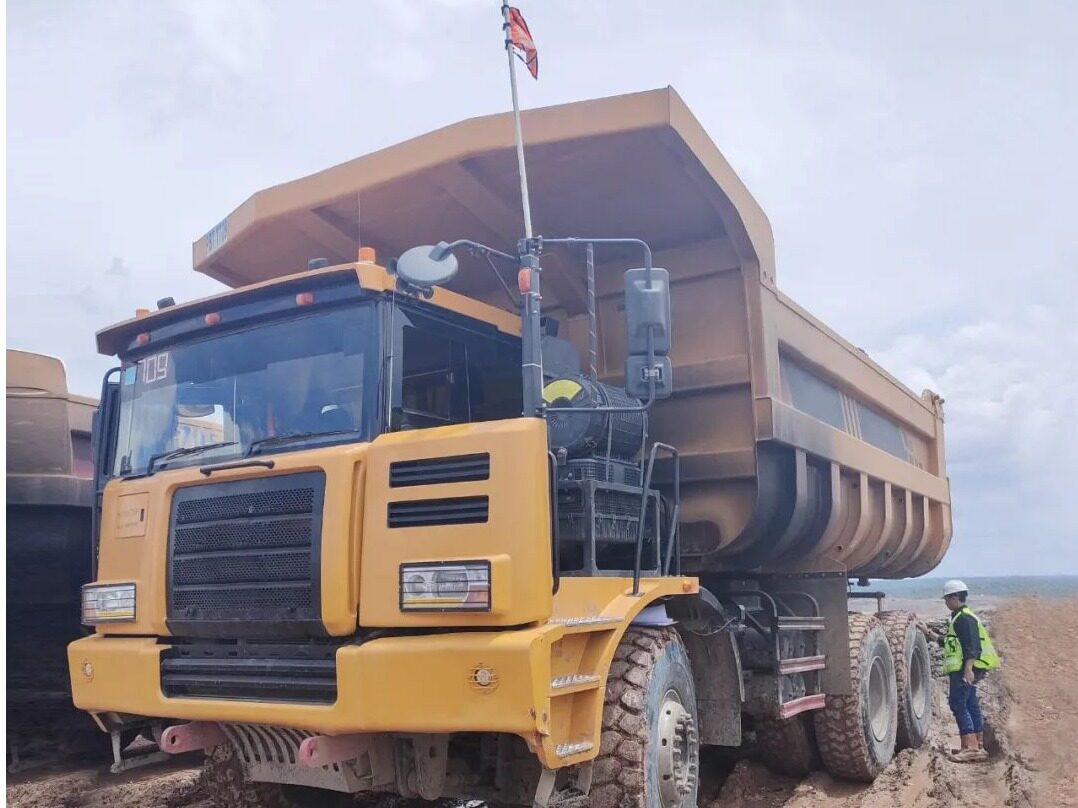 The sci-fi future city NEOM project in Saudi Arabia is under construction in full swing. According to the introduction, NEOM City will cover an area of 26,500 square kilometers and will cost a total of 500 billion U.S. dollars. After completion, the project will become "an iconic and eternal architectural miracle like the Egyptian pyramids."

For such a magnificent construction project, domestic construction and construction machinery manufacturers that are widely recognized internationally for their outstanding quality performance will naturally not be absent. With the rapid development of China's wide-body dump truck industry and going overseas, this domestically unique model has also begun to be widely used in the construction of the Saudi NEOM project. At the same time, the special supporting tires, one of the most important components of wide-body vehicles, are also facing continuous upgrade market opportunities.
A few days ago, according to feedback from a domestic wide-body vehicle partner, 3 wide-body vehicles equipped with 30 TECHKINGET919 tires are on their way to the NEOM city project, and 2 other wide-body vehicles of the same model are already in the warehouse for delivery.
Considering the natural environment and climate conditions in Saudi Arabia, heat generation is undoubtedly the biggest challenge facing OTR tires. The ET919 is precisely a wide-body tire designed for high-heat scenes. The special design of the ET919 tire shoulders allows the heat to disperse faster to cope with high-heat working conditions; at the same time, it also adopts a more heat-resistant The unique raw material formula and specially reinforced shoulder design greatly enhance the anti-block and anti-delamination performance of the tire.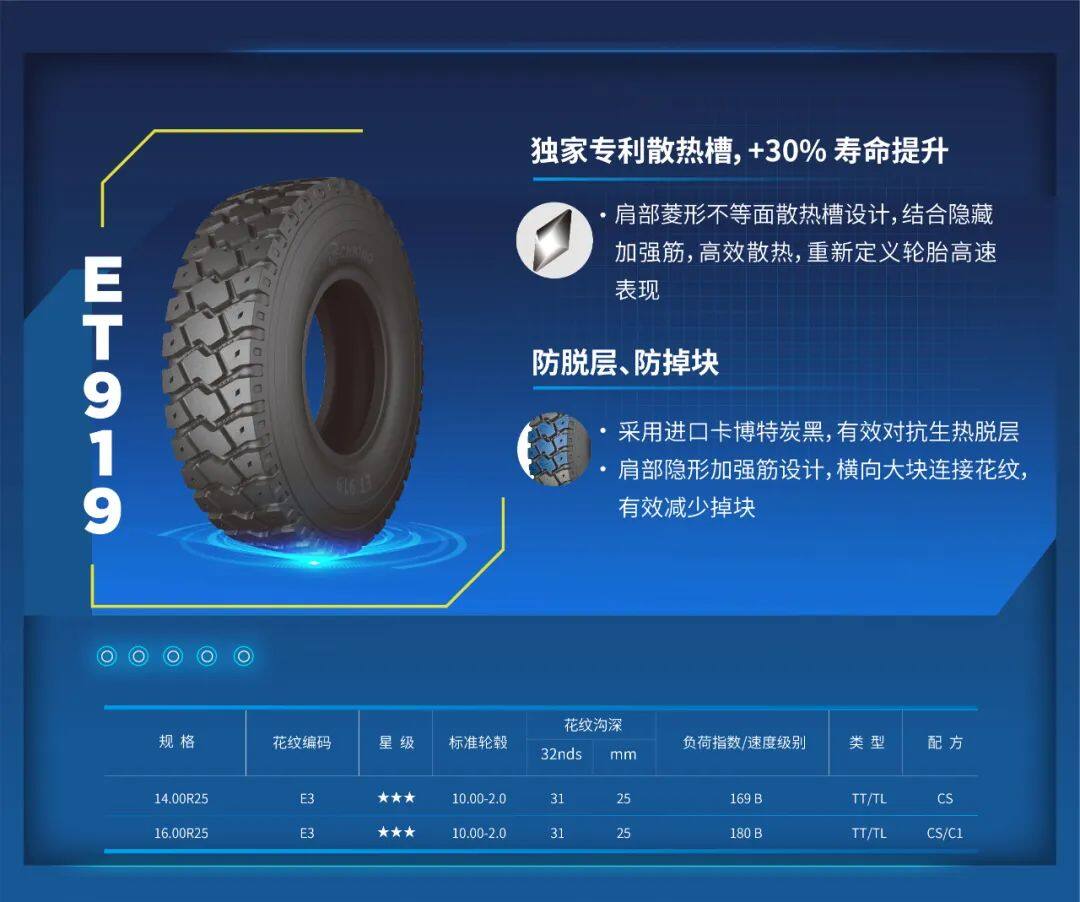 In fact, before participating in the NEOM City project in Saudi Arabia, ET919 tires had achieved excellent performance in the Indian and Indonesian markets, and were highly recognized by users. It is precisely based on the above-mentioned excellent experience that TECHKING and OEM partners have decided to use it to challenge Saudi Arabia's NEOM City project and its unique natural environment.
"ET919 is a special tire specially developed by TECHKING for high-heat road conditions and environments. After a large number of user demand identification and on-site follow-up investigations during the research and development stage, it can be said to perform well in high-heat scenarios." The person in charge of the TECHKING project said confidently. "Given the excellent performance of ET919 in India and Indonesia, we firmly believe that ET919 will be able to deal with all the problems of Saudi Arabia." Editor / He Yuting