Wind power
start! Groundbreaking Ceremony for Kenya Road Upgrade and Maintenance Project
The construction content of the project is to upgrade and maintain a 33.3-kilometer dual-lane asphalt road
After the completion of the project, it will improve the smoothness of transportation and logistics, and promote the prosperity and development of the local economy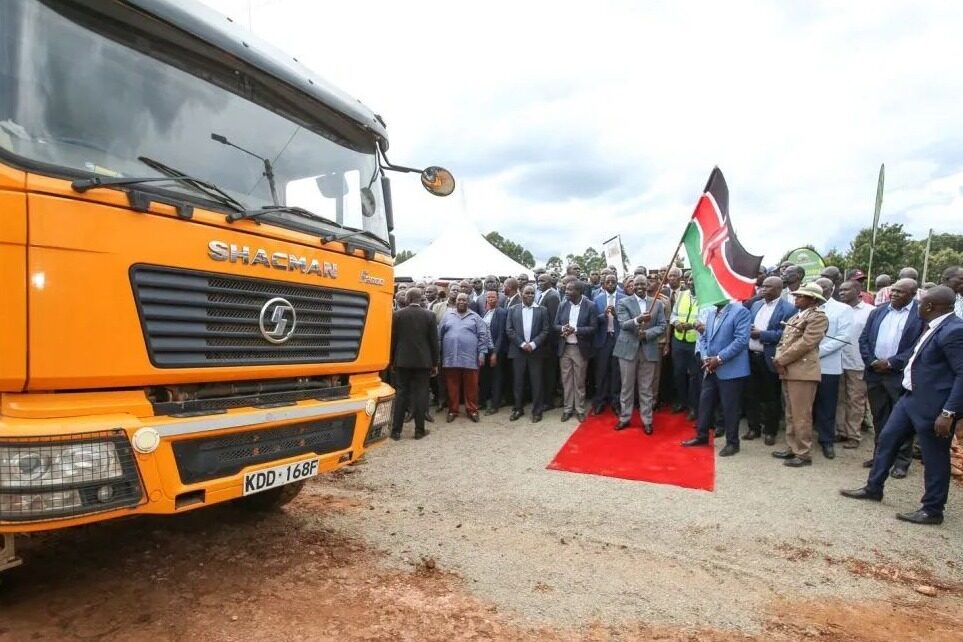 On March 23, 2023 local time, the Kenyan RWC586 road upgrade asphalt pavement and maintenance project undertaken by Energy China Guangxi Engineering Bureau held a groundbreaking ceremony. Kenyan President Ruto attended and delivered a speech.
Ruto said in his speech that the Kenya (RWC586) road upgrade asphalt pavement and maintenance project is an important milestone in Kenya's modernization process and is the key to promoting the development of Kenya's transportation. This municipal road constructed by a Chinese-funded enterprise will become a road of opportunity for China and Kenya to achieve common prosperity. We look forward to China Energy Construction's full efforts to deal with various risks and challenges, and actively provide Chinese wisdom for the construction of roads and supporting facilities in Kenya's public areas. and Chinese programs.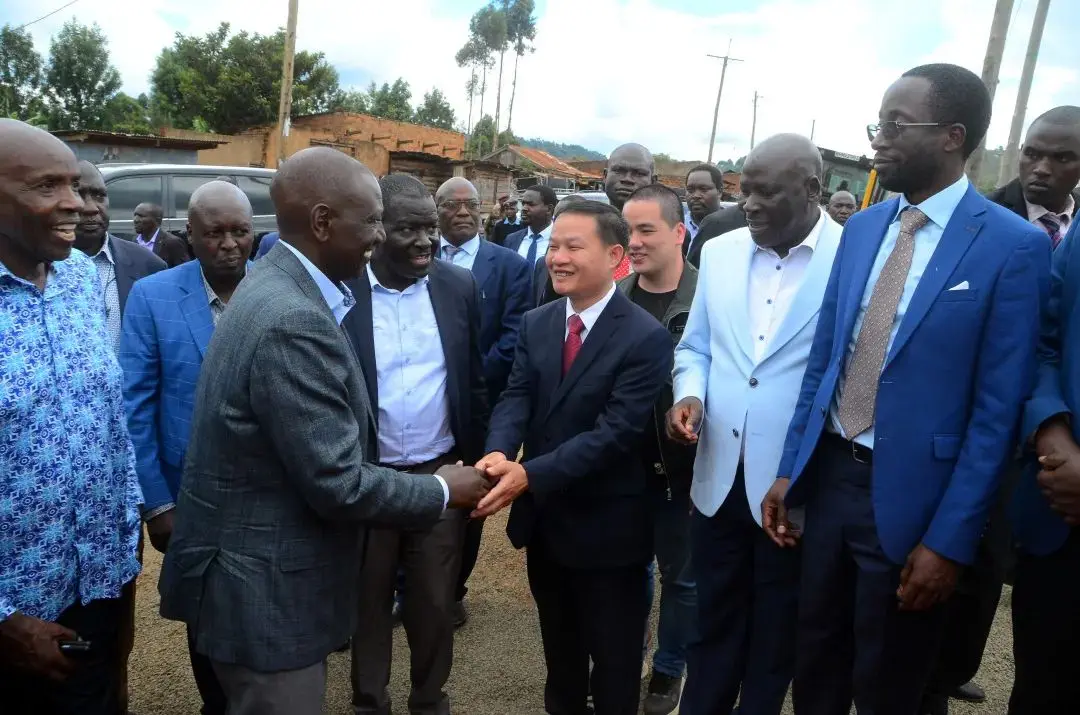 Group photo of the President and representatives of Energy China
The project is located in Nyamira County, Kenya. It is a key traffic project in Kenya. The project construction content is to upgrade and maintain a 33.3-kilometer-long dual-lane asphalt road, including road drainage, bridge and culvert construction, greening on both sides of the road, traffic signs and other ancillary The facility construction and project restoration will take 30 months. After the completion of the project, it will comprehensively improve the traffic and travel conditions of hundreds of thousands of people along the Nyamira County in Kenya, improve the smoothness of traffic and logistics, and promote the prosperity and development of the local economy.
Kenya, as the core market of Energy China in the Southeast and South Africa region, has huge potential in the infrastructure market. Energy China actively implements the "Belt and Road" initiative, and has successively undertaken the construction of the Nairobi North Water Supply Tunnel Project, the Nakuru Sewage and Water Supply Pipeline Project, the Kenya-Tanzania 400 kV Power Grid Interconnection Project, and the Swak Multifunctional Dam in Kenya. Project and a series of landmark projects. In the future, Energy China will make every effort to integrate resources, maximize synergy, promote efficient project performance, and continue to contribute to the realization of Kenya's 2030 vision and the promotion of China-Kenya economic and trade cooperation (Editor/Wang Yan)