Special
Australia's mineral industry takes the initiative to settle transactions in RMB
The RMB already has the initial network effect of international use
With the growth of China's economy and the improvement of the level of openness, the functions of international currencies such as cross-border payment, investment and financing, reserves and valuation of RMB have been fully enhanced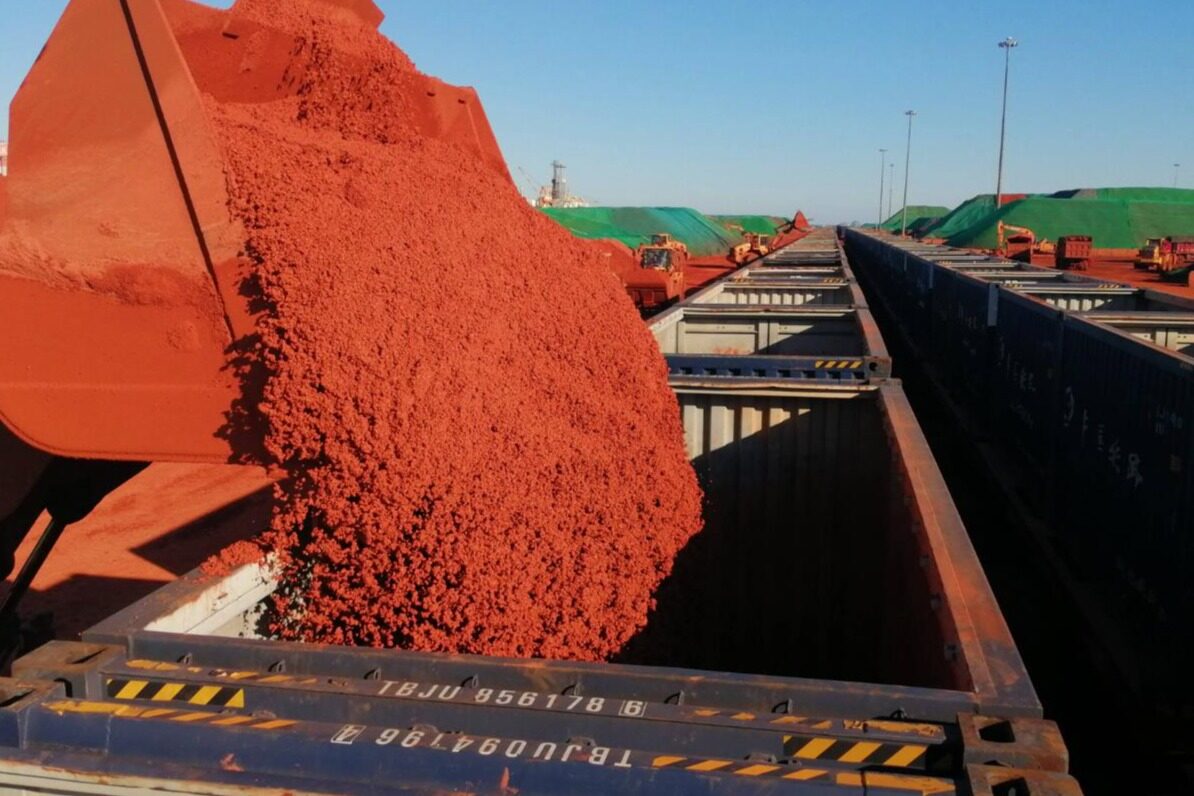 In recent years, China has accelerated the opening and development of the futures market, enhanced the discourse power and influence of spot trading venues in international trade, accelerated the process of promoting the internationalization of the RMB, and achieved outstanding progress in RMB pricing and settlement of bulk commodities. On January 11, 2023, the Ministry of Commerce and the People's Bank of China jointly issued the "Notice on Further Supporting Foreign Economic and Trade Enterprises to Expand the Cross-border Use of Renminbi to Promote Trade and Investment Facilitation", which supports RMB-denominated settlement of bulk commodities and supports overseas investors to use RMB Arrangements have been made for investment in China, domestic reinvestment, and expansion of the use of RMB in overseas economic and trade cooperation zones to create a favorable environment for the cross-border use of RMB.
International trade settlement diversification
In terms of international trade, many oil-producing countries including Iran and Saudi Arabia have begun to choose to strengthen cooperation with China and try to use RMB to settle oil sales to China. After the China-Arab Summit, the trade cooperation between China and the Middle East countries has become closer. On February 22, the Central Bank of Iraq stated that Iraq plans to allow trade with China to be settled directly in RMB for the first time in order to improve its foreign exchange reserves. Mudir Saleh, an economic adviser to the Iraqi Prime Minister's Office, said that this is the first time that imports from China have been settled in RMB. Previously, Iraq's imports from China had been settled in US dollars only. For Iraq, the move is the latest sign of the yuan's growing role on the international stage.
China-Australia iron ore settled in RMB
China's economy has developed rapidly after the reform and opening up. The railway industry and infrastructure require a large amount of steel to support it. The demand for iron ore is relatively high, and high-quality iron ore resources are mainly dependent on imports. Statistics show that China accounts for more than 70% of the global seaborne iron ore trade. China was also a major importer of Australian iron ore before. However, since 2019, some iron ore contracts signed by Chinese steel companies with South Africa, Ukraine and other countries stipulate that RMB should be used for settlement. Just a few months ago, Brazilian exporters also realized RMB settlement of iron ore with Chinese companies for the first time. Under such a trend, Australia's iron ore exports will face more competitors.
Despite ongoing tensions in China-Australia relations in recent years, trade with China accounted for 29% of Australia's total imports and exports in 2020 and climbed to record levels in 2021, making China Australia's second largest market by volume three times that of the United States. In 2022, the Australian mining giant BHP Billiton's Victoria freighter, fully loaded with iron ore from Western Australia's mining area, departed from Port Hedland and arrived at Rizhao Port after a two-week voyage. Represents the current economic and political situation. This port entry marks the official launch of BHP Billiton's iron ore spot trade in RMB at Chinese ports, and BHP Billiton Mining Shanghai Co., Ltd. is fully operational. We are not surprised that Australia exports iron ore to China, but we are still surprised to use RMB for settlement for the first time. We need to know that Australia is the hardcore younger brother of the United States! It can be said that if the United States says to go east, Australia will never dare to go west.
Chen Hong, director of the Australian Studies Center at East China Normal University, said: Australian companies understand that they cannot always play by their own rules in business cooperation with Chinese customers, and the use of renminbi in trade is a positive change that will Unlock greater potential for iron ore trade with China.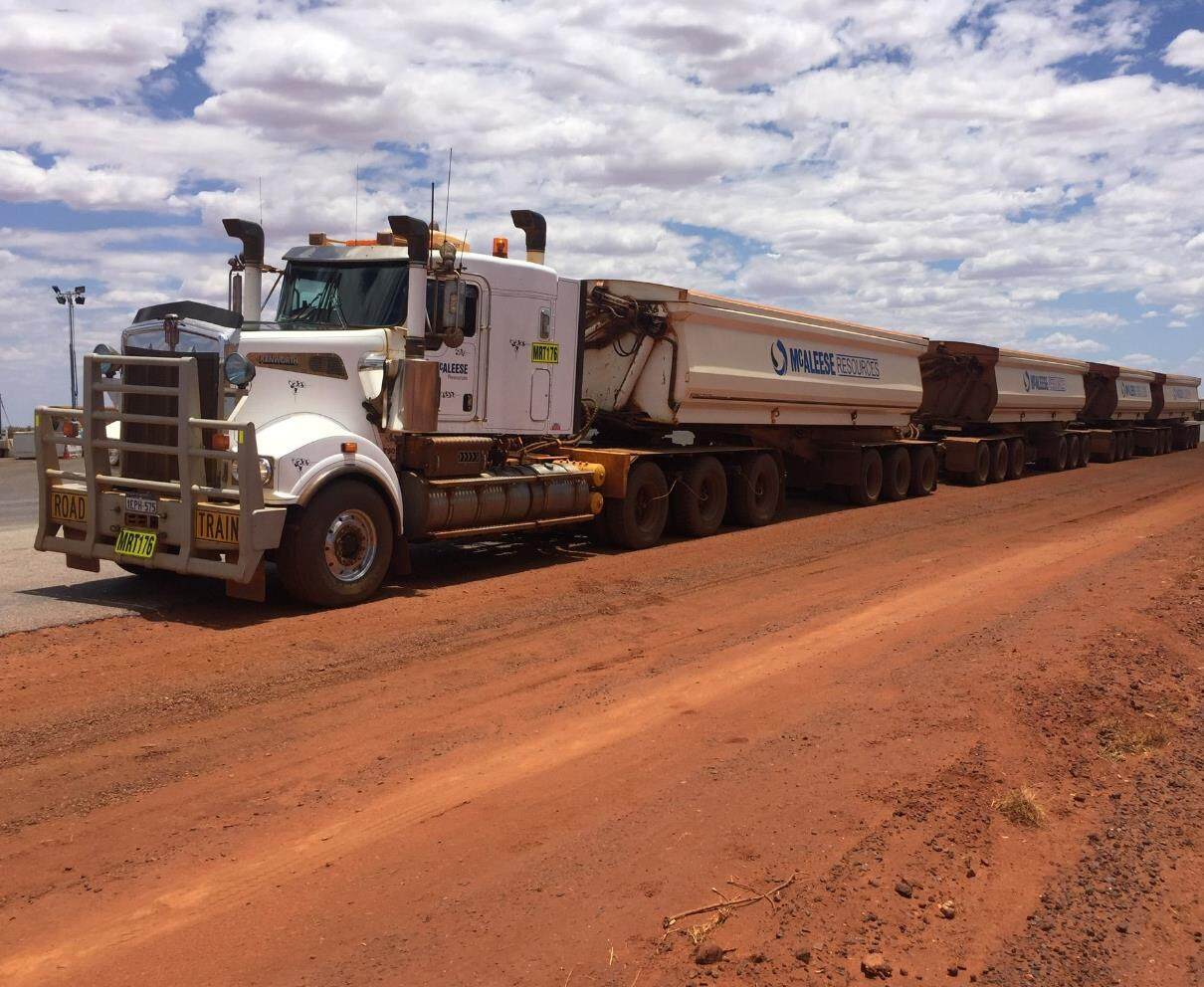 Australia's concern over China's search for alternative iron ore supplies from Brazil and Peru is a real threat. De Mello said that Australia's iron ore is the best in the world, and China can rely on it for decades. The U.S. dollar has dominated world commodity trading for far too long, and we need alternative currencies in which to trade. It is better to actively offer RMB transactions than to be forced. The Russians are forcing European countries to use rubles to buy gas. Australia has taken a big step by offering China an alternative to buying iron ore in dollars. Therefore, for Australian mining companies, using RMB for settlement can not only guarantee their iron ore export volume and make a lot of money, but also increase the stickiness of China, a major customer, through frequent cooperation. It can be said to kill two birds with one stone. . In terms of doing business to make money, Australia has long had a steelyard in mind. Therefore, giving up the Chinese market has never been within the scope of Australia's consideration.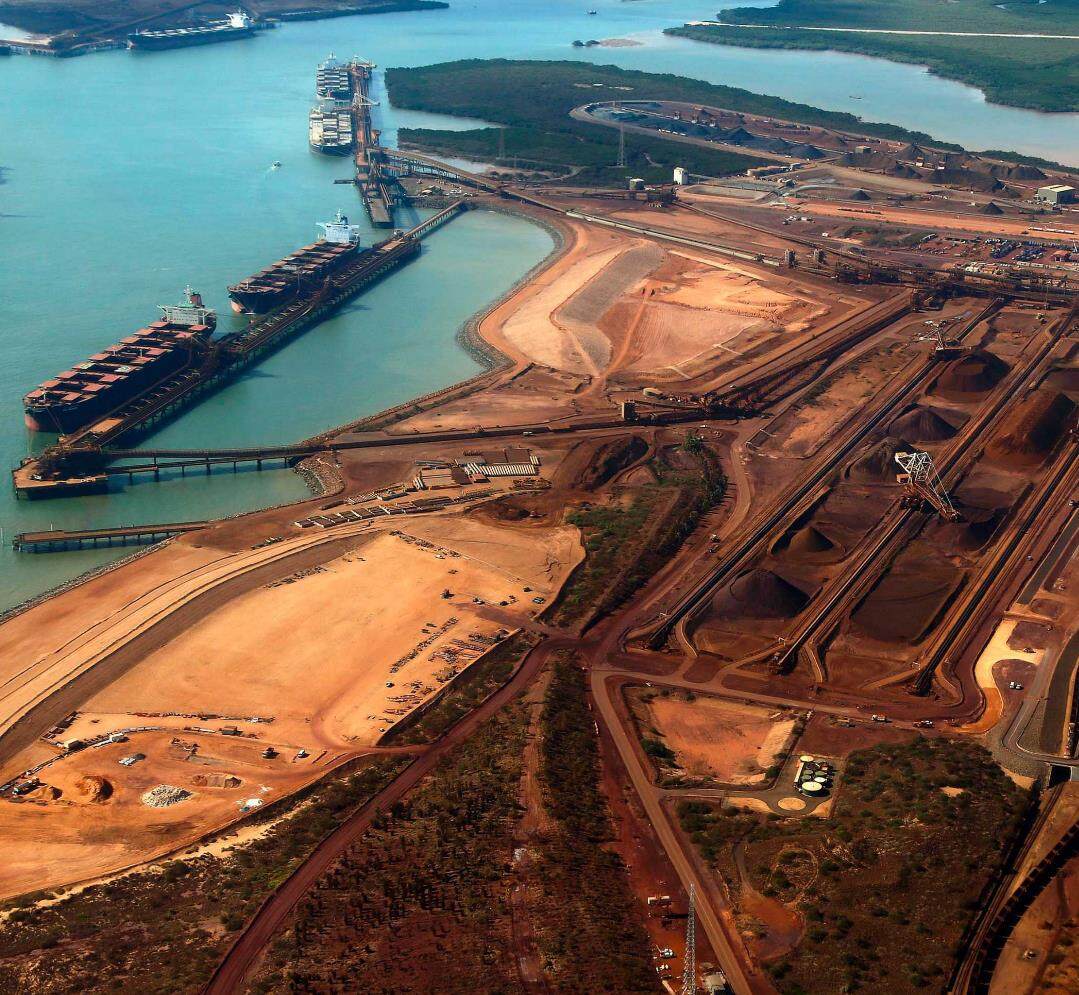 In addition, the U.S. government regards the U.S. dollar as a political tool, a wealth harvester. This has long made other countries dissatisfied, and everyone is discussing the use of a new trading system that replaces SWIFT. Of course Australia is not stupid, it's just inconvenient to say so. Australia uses RMB to settle iron ore, which will help it further consolidate and develop the Chinese market, expand its market share in China, and at the same time avoid the risks of US dollar settlement to the greatest extent. Because in recent years, USD settlement has exposed more and more risks, among which political risk and exchange rate risk are the most prominent.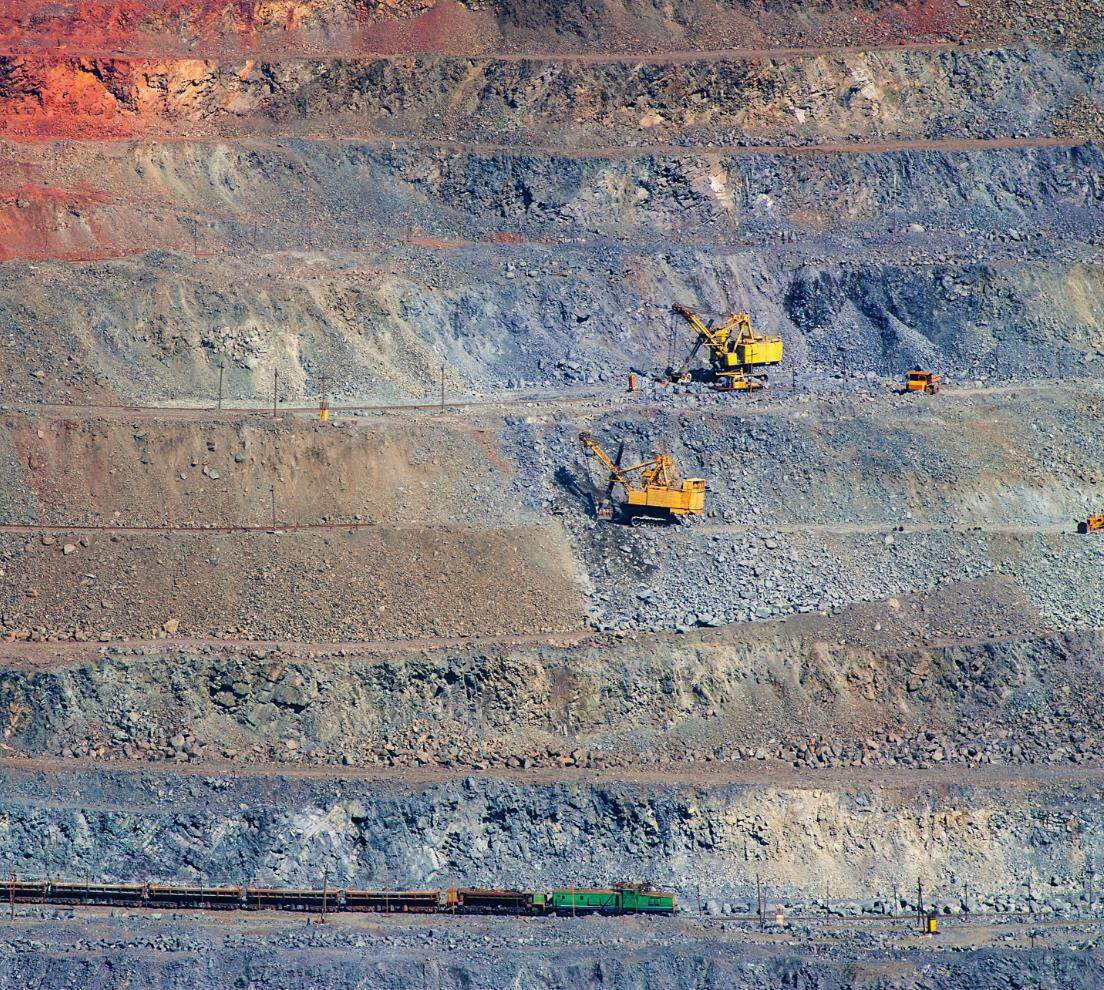 The vice president of sales of BHP Billiton also said that compared with the US dollar settlement prevailing in the past, the RMB settlement has its own unique advantages, which can complement each other with the US dollar settlement and give full play to their respective advantages. Of course, the use of RMB for settlement is definitely beneficial to China. Because China can effectively avoid the risk of the US dollar exchange rate, and can also make the RMB more widely used in the settlement of other bulk commodities.
Australia cannot trade without China
For countries sitting on mine carts, domestically produced iron ore, crops and other products need sufficient market demand to maintain normal operations. As Australia's largest export destination country, China naturally does not want to lose the Chinese market, and our dependence on Australian products is relatively low, and we can find substitutes. In the face of core interests, Australia came up with a compromise An olive branch was thrown to China.
In the face of core interests, the hegemony of the US dollar does not seem to prevent China and Australia from exchanging what they have and mutual benefit. The new settlement system is becoming the mainstream of the future trade model between the two countries. Mutual benefit and win-win results are the proper meaning of economic globalization, rather than beggar-thy-neighbor, willing to take advantage of hegemony to transfer risks to others. But this is the last thing the United States wants to see. Because even his hard-core younger brother began to betray him. It is estimated that the face of the United States is about to turn green. But getting angry doesn't help either. The frequent use of wealth harvesting machines by the United States has led to the decreasing hegemony of the US dollar, and de-dollarization has become a trend in various countries.
Normalization of RMB settlement
As the Federal Reserve's frantic interest rate hikes push up global inflationary pressures, more and more countries will choose to sell U.S. debt and try to reduce their dependence on the U.S. dollar payment system. Not only China, but also Russia, India, Iran and many other emerging global economies are strengthening the anchoring role of their currencies in international trade. As for other preparations, countries are currently repatriating gold reserves in large quantities to cope with the upcoming changes in the global monetary order.
The way China and Australia handle settlements in their own currencies is a good reference for other countries that are worried about the oversupply of the U.S. dollar to harvest their own economies but dare not offend beautiful countries. And when every country wants to anchor its foreign trade with its own currency, the purchasing power of the U.S. dollar will definitely be greatly reduced. As the saying goes, "a single spark can start a prairie fire." The process of de-dollarization of global trade may be qualitatively changed in this crisis.Editor/XingWentao