International
Africa could become an important supplier of green hydrogen to Europe
Blue and gray hydrogen are produced from natural gas, while green hydrogen is produced using renewable energy
Hydrogen will play a key role in the transition to net-zero energy systems and help decarbonize hard-to-electrify sectors such as heavy industry and long-distance transport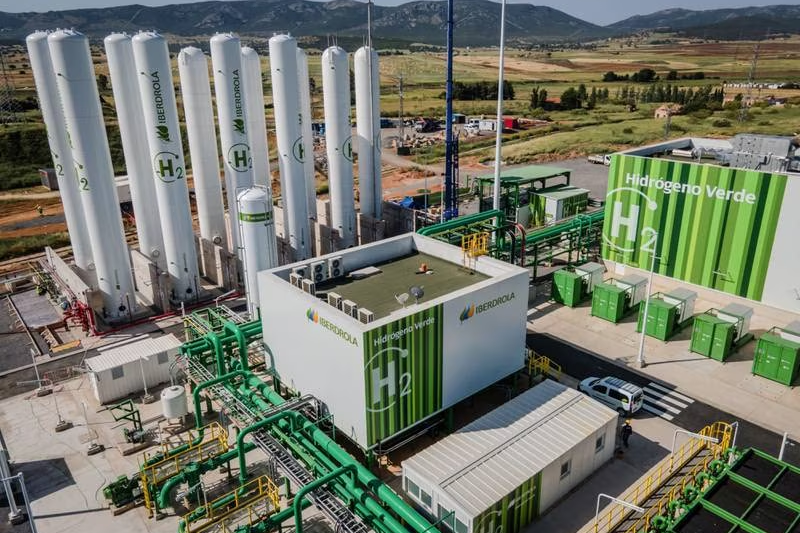 Africa could become a major supplier of green hydrogen to Europe, which is now looking to diversify its energy mix after Russian gas supplies dwindle. In a report, the Norway-based consultancy said more than 52 green hydrogen projects have been announced in Africa, with output set to reach 7.2 million tonnes by the end of 2035. Most of the planned projects will produce ammonia as an end product for export to Europe.
A global green hydrogen economy is starting to take shape, with Africa and Europe becoming generators of production and use, said Rajeev Pandey, clean tech analyst at Rystad Energy. Africa's unparalleled mineral reserves are critical to electrolyser production, and the region's huge renewable energy potential combined with Europe's huge production and import targets will not only change energy flows, but re-create them.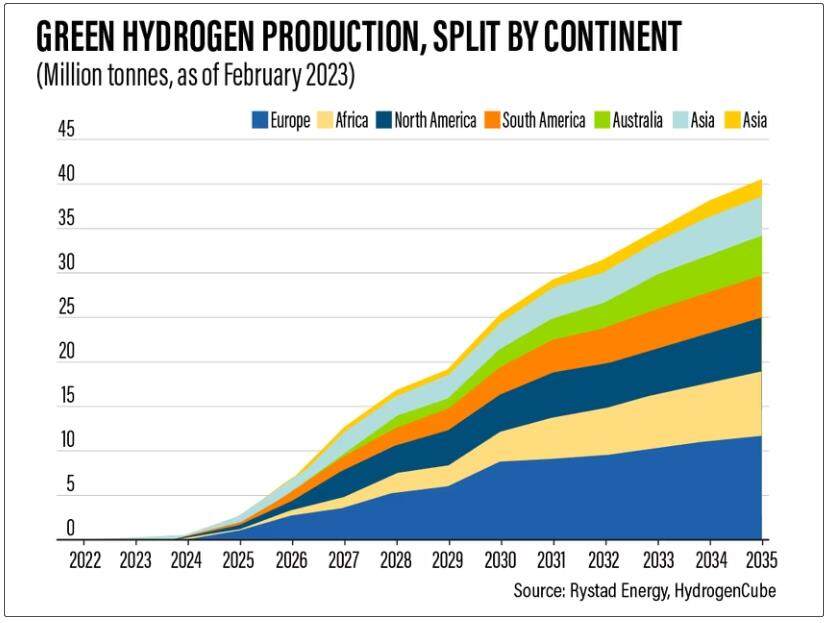 Globally, the hydrogen industry is expected to be worth $183 billion in 2023, up from $129 billion in 2017. Africa's overall electrolyser pipeline is currently 114 GW, of which more than half is associated with countries located in sub-Saharan Africa. Sub-Saharan Africa is highly strategic as South Africa holds about 90% of the world's reserves of platinum group metals, which are crucial for the production of electrolyzers used to extract green hydrogen. Investment will be a major hurdle in building these mega-projects and associated infrastructure. So far, only 13 MW of the planned 114 GW have had final investment decisions. However, European countries have been looking for partners on the continent thanks to its abundant supply of land, low-cost labor and renewable energy.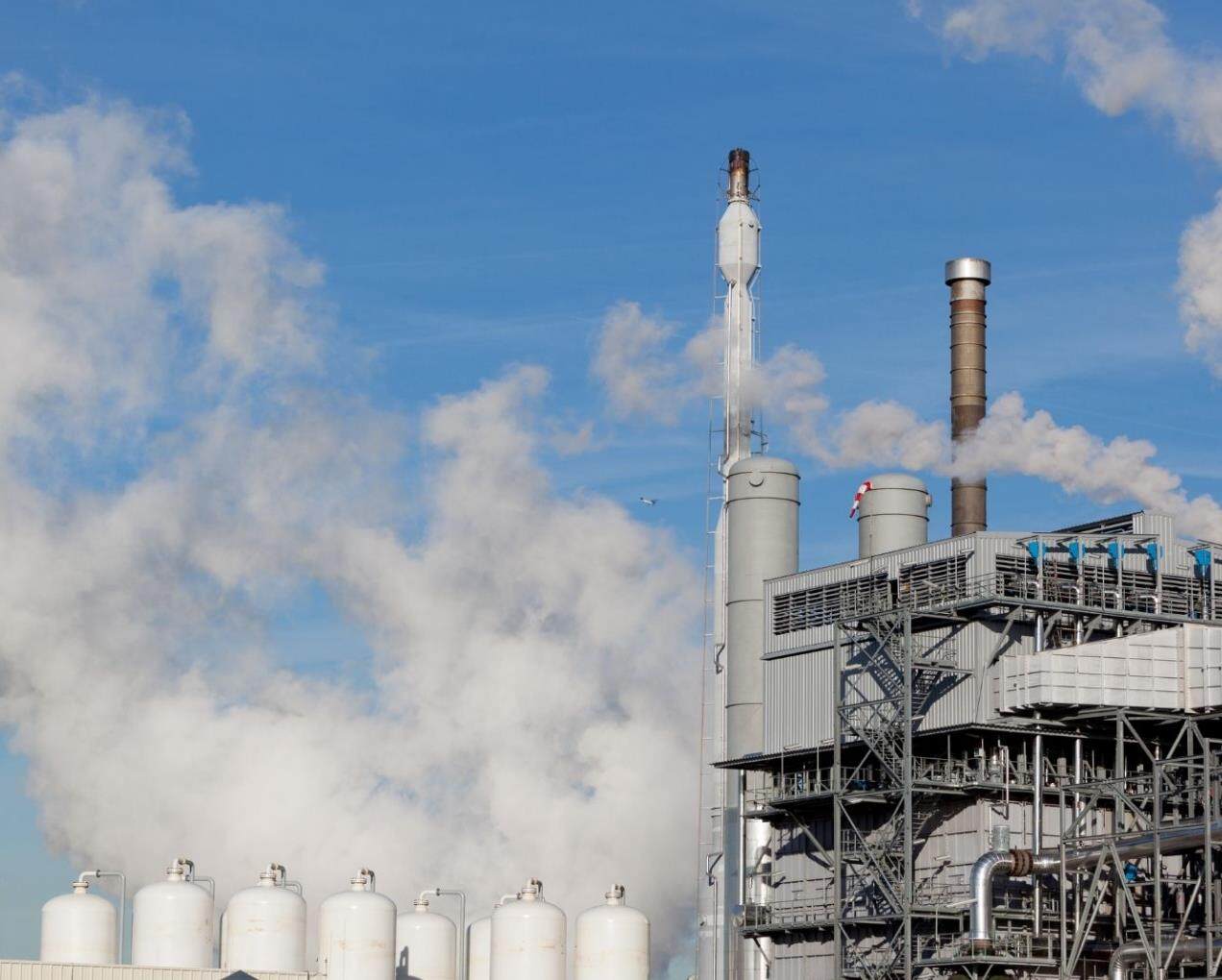 In December 2022, RWE and Namibia's Hyphen Hydrogen Energy signed a preliminary agreement that could help the German utility source up to 300,000 tonnes of green ammonia per year from the African country.
Germany, Europe's largest economy, aims to import up to 70% of its hydrogen to meet domestic demand by 2030, much of it from Africa. In 2022, Norad, the Norwegian development cooperation agency, said it would provide around $9 million in funding to Oslo-based renewable energy company Scatec to develop green hydrogen projects in Africa.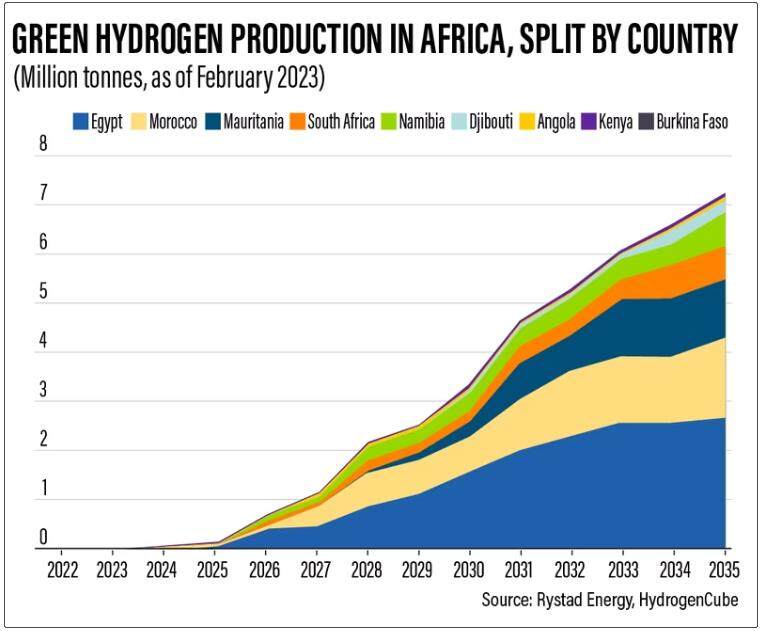 These initial steps will accelerate as Europe grapples with the ongoing energy crisis and seeks new partners, Rystad said. The European Union has launched the Green Deal Industry Program to increase the competitiveness of Europe's net-zero industry and support a rapid transition to climate neutrality. The plan follows the U.S. Inflation Reduction Act and aims to boost renewable energy and green hydrogen projects across Africa, with an eye toward signing agreements to scale up global and regional investment.
Egypt, the third-largest economy in the Arab world, leads the way among African countries for green hydrogen production, with 21 projects in the pipeline, the consultancy said. In 2022, Abu Dhabi-based clean energy company Masdar and Hassan Allam Utilities signed two preliminary agreements to develop green hydrogen plants in the Suez Canal Economic Zone and along the Mediterranean coast.
The project strives to reach a capacity of 4 GW of electrolyzers by 2030, with an annual output of 480,000 tons of green hydrogen. In November, Dubai-based AMEAPower signed a framework agreement with Egypt to develop a 1,000 MW green hydrogen project for the production of green ammonia. Meanwhile, a record 295 GW of new renewable energy capacity will be installed globally in 2022, up almost 10% from the previous year, according to the International Renewable Energy Agency.Editor/XingWentao