Municipal
Chengdu Cultural Tourism Project Concentrated Signing and Construction Start
A total of 17 major cultural and tourism projects were signed this time, with a total signing amount of 20.5 billion yuan
Concentrate on 32 cultural and tourism projects with a total investment of 30.8 billion yuan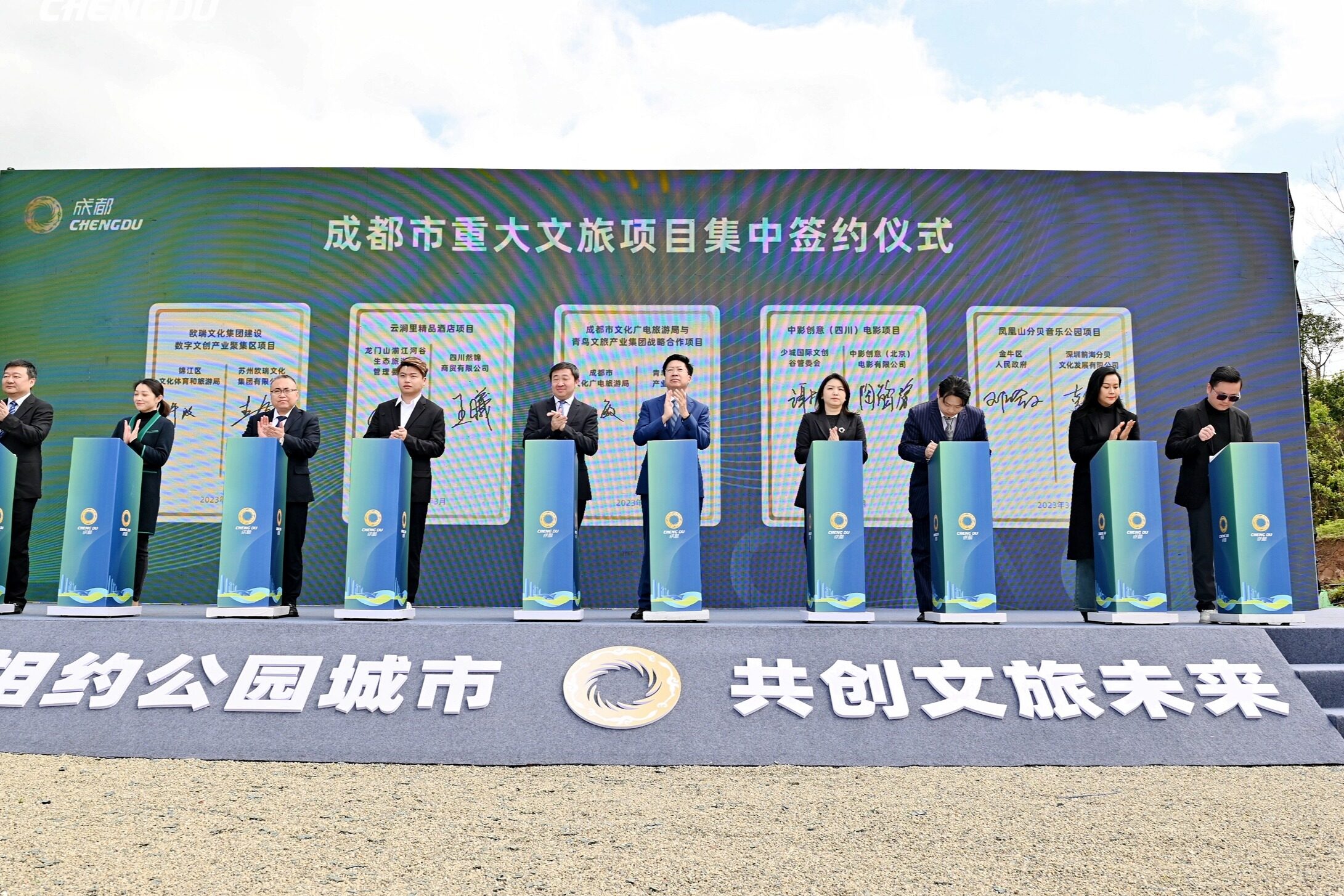 On March 27, 2023, the centralized signing and commencement of major cultural and tourism projects in Chengdu was held in Longquanyi District, Chengdu, and the cultural and tourism industry in Chengdu ushered in the spring moment. 17 major cultural and tourism projects, including the digital cultural and creative industry gathering area of Orui Culture Group and Chengdu Genting International Kanglv Valley, have been signed together, with a total signing amount of 20.5 billion yuan, covering film and television performances, animation games, wild luxury hotels, theme camping, recreational facilities, etc. 32 major cultural and tourism projects, including Chengtou·Fengqi Dongshan, Chengdu Panda Ocean World, and the popular Qitianyuan Universe Digital Park, started construction with a total investment of 30.8 billion yuan, involving animation art, leisure Holidays, digital cultural creations, music art, boutique homestays and many other emerging trends in cultural and tourism consumption.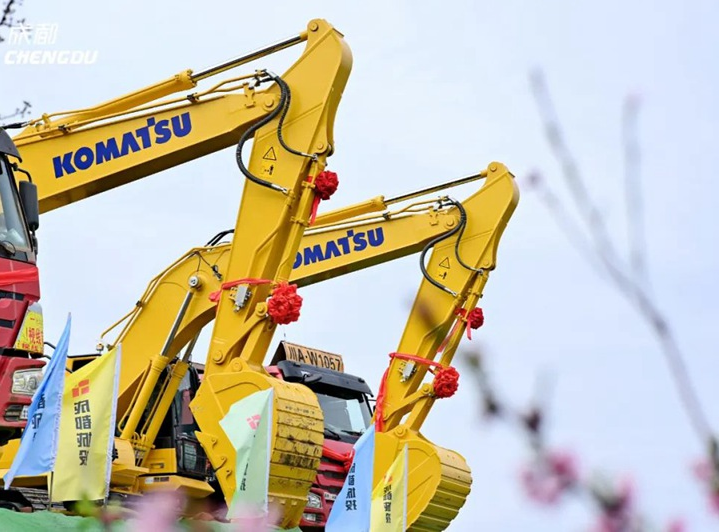 At the event site, the person in charge of the Chengdu Municipal Bureau of Culture, Radio and Tourism said that since 2023, the recovery and development of Chengdu's cultural and tourism industry has been strong, with major indicators increasing significantly, and cultural tourism consumption and the cultural and tourism industry ushered in a good start in the first quarter. In recent years, Chengdu has comprehensively built a park city demonstration area that practices new development concepts, and strives to build a socialist modern international metropolis with global influence and reputation in western China. High-quality development and building a strong chain, cultural and tourism enterprises investing in Chengdu provide a soft and hard development environment and hard industry support.
In terms of projects, the Orui Culture Group digital cultural and creative industry cluster project signed this time has a planned investment of 1 billion yuan and will be built into a new platform for experience, communication, and operation that leads the innovative development of digital cultural and creative industries in Chengdu and even western China. Chengdu Yunding International Health and Tourism Valley project plans to invest 3 billion yuan, and will build a sports and health resort destination in Chengdu and a rural revitalization demonstration area in Sichuan Province.
The Chengtou·Fengqi Dongshan project started this time has a total investment of 10 billion yuan. It will focus on rural revitalization to improve the regional style, drive overall income generation, and create a collection of modern sightseeing, characteristic tourism, forest vacation, supporting services, life aesthetics, outdoor research and ecology. A comprehensive mountain resort integrating health care and other industries. The Chengdu Panda Ocean World project will invest 3 billion yuan to create a high-level humanistic-themed tourist destination that combines ancient Shu culture and aquarium displays, and build a number of new cultural and tourism consumption projects and new check-in places such as the Panda Polar Oceanarium. Editor/He Yuting