Municipal
Chongqing Central Vientiane City Project officially commenced
The project has a total investment of 6.8 billion yuan and is planned to be put into operation in 2025
Upon completion, it will drive the single shopping center in Guanyinqiao Business District to leap from a billion level to a ten billion level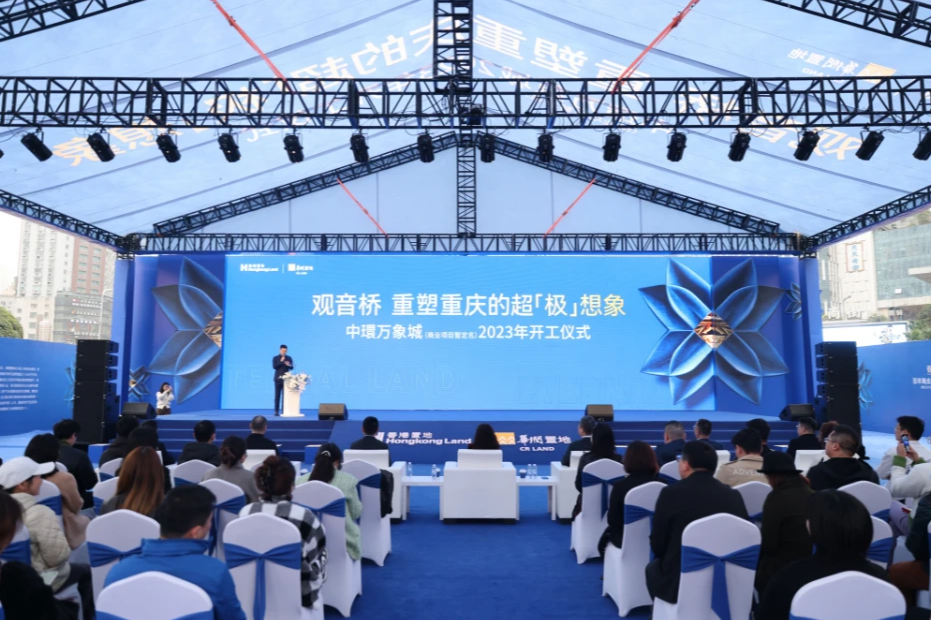 On March 26, 2023, the construction of Chongqing Central Vientiane City, located at Guanyin Bridge in Jiangbei District, commenced. According to reports, this is one of the major projects in Jiangbei District to build an international consumption center city as the preferred area, which will accelerate the transformation of the Guanyinqiao business district into a world-renowned business district.
Central Vientiane City Project
The Central Vientiane City is located in the Diance Village area of Guanyinqiao Business District, Jiangbei District. It is jointly invested and built by Hong Kong Land and China Resources Land, covering a total area of 100 acres, including about 100000 square meters for the residential part (Guanchen) and about 162700 square meters for the commercial part (Central Vientiane City). It is expected to be completed and put into use in 2025. The total investment of this project is 6.8 billion yuan, and it is planned to build the first 10 billion level high-end commercial complex in Chongqing.
The relevant person in charge of Jiangbei District stated that under the guidance of major projects such as Central Vientiane City and Chang'an Cultural International Commercial Street, the Guanyinqiao Business District will gather high-end consumer resources, accelerate the triple doubling of area, passenger flow, and sales, and become the core business district with the largest area, the most popular, the most complete commercial and trade formats, and the best ecological environment in Chongqing, continuously enhancing consumer awareness, reputation, and influence. Editor/He Yuting