Logistics
15 projects officially launched in Binzhou, Shandong
The completion, operation, continuation, and commencement of this project involve port infrastructure such as docks and waterways
After completion, the strategic support role of the port in regional economic development will be further amplified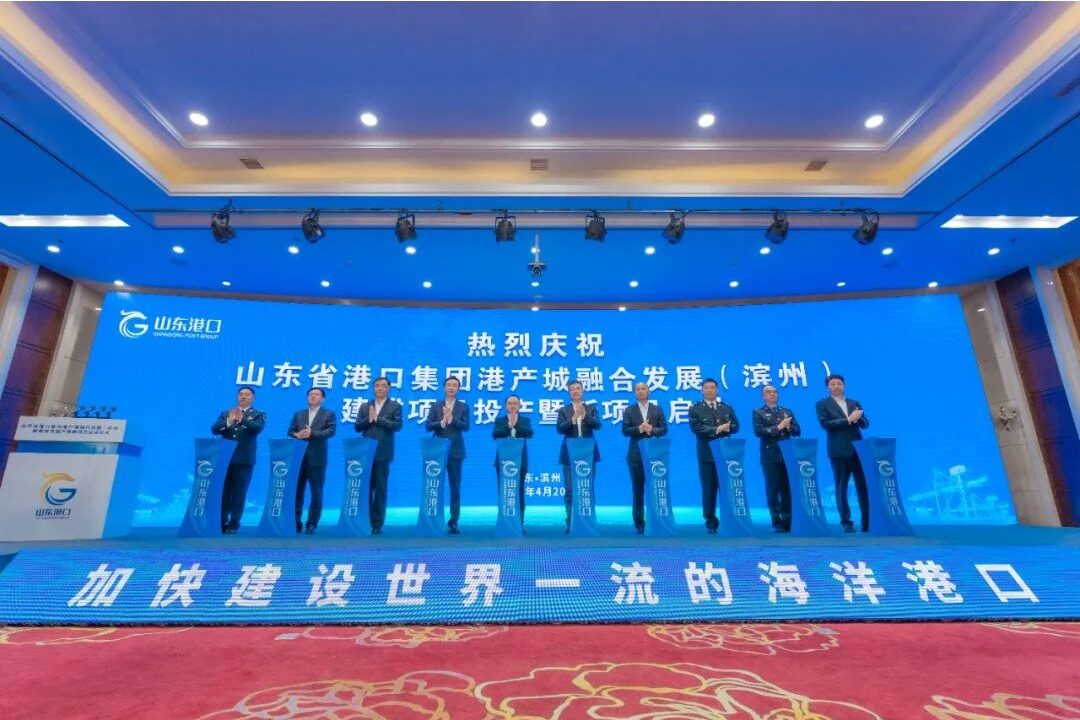 Reading this article requires
Recently, 15 projects of Shandong Port Industry City have been completed, continued construction, and new construction has begun. The status of Shandong Port Binzhou Port as the northern gateway of the Bohai Bay has become increasingly prominent, and its radiation driving role continues to strengthen.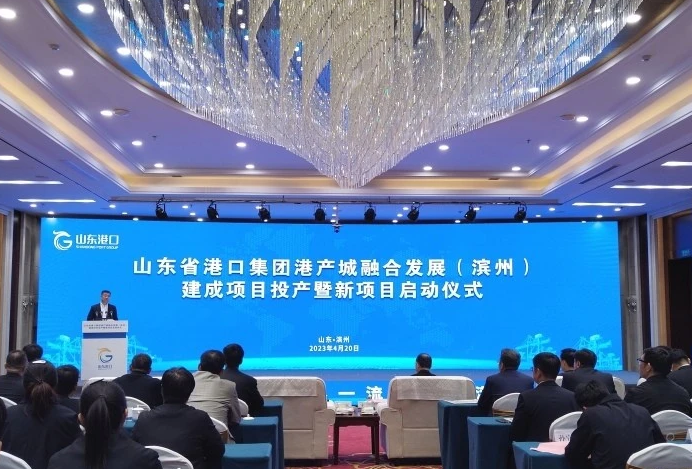 This involves port infrastructure such as docks, tank farms, pipelines, and waterways. Among them, three projects will be completed and put into operation in 2022, including berths 8 # and 9 # in the liquid bulk cargo operation area, the first station project of the Lingang Chemical Industry Park, etc., which will provide economic and convenient transportation services and raw material services for chemical enterprises in the hinterland of Binzhou. 12 ongoing and newly launched projects will be completed, which will improve the berth reservoir pipeline enterprise transportation system, open up crude oil transfer channels from various ports to Binzhou Port, further improve the port capacity, and meet the development needs of hinterland enterprises and port industry. Taking this as an opportunity, Shandong Port will accelerate the integration of the three regions, assist in the construction of a higher level of prosperous and strong Binzhou, and make greater contributions to the construction of a modern socialist province in the new era.
It is reported that since the establishment of Shandong Port, the arrangements and deployments of the provincial party committee and government have been fully implemented. With the strong support of Binzhou and various cities, the integrated reform has achieved significant results, the quality and efficiency of operation have continued to improve, and the development trend is stable and improving. Shandong Port insists on deeply integrating into and serving Binzhou, increasing investment in key projects, promoting the landing of new formats such as modern logistics and financial trade, and becoming a gold partner in the economic development of Binzhou City in all aspects.
All along, the Binzhou Municipal Party Committee and Government have actively created a good development environment, established specialized teams, invested resources, and introduced multiple policies to fully promote port development and promote deep integration of port industry and city. With the strong support of the Binzhou Municipal Party Committee and Government, Shandong Port Binzhou Port, relying on the advantages of integrated reform momentum, has entered a fast lane of development, and its throughput has doubled. Editor/He Yuting
Comment
Please Login to post a comment