Investment
CHEC and PowerChina signed two new overseas infrastructure projects
Kampot multi-functional port project in Cambodia was undertaken by CHEC
PowerChina signed a contract with Swaziland's Mopakeni Dam Project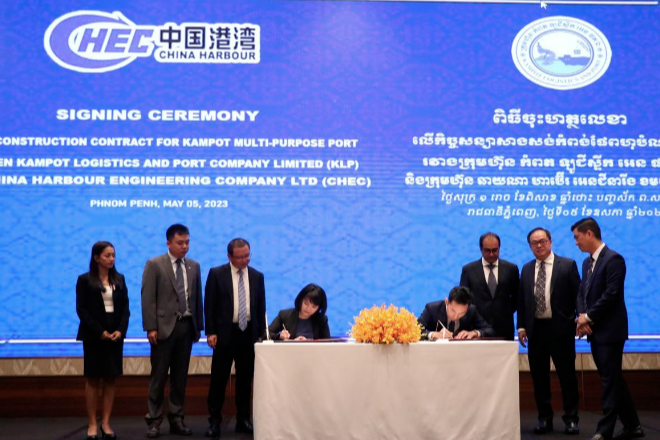 Reading this article requires
The Belt and Road Initiative is blossoming around the world, and Chinese companies are making great achievements in the field of infrastructure. Recently, CHEC and PowerChina signed two new overseas engineering projects, making positive contributions to the improvement of local infrastructure.
CHEC signed a contract with the Cambodian port project
On May 5, 2023, Kampot Logistics and Port Co., Ltd. and CHEC held a contract signing ceremony for the construction of a multi-functional port in Kampot Province at the Hyatt Hotel in Phnom Penh. It is understood that the multi-functional port project in Kampot Province is located in Bokor City, Kampot Province, covering an area of 600 hectares. It is invested by Kampot Logistics and Port Co., Ltd. with a total investment of about 1.5 billion US dollars.
The type of contract is general contracting of design and construction, and the main contents of the project include reclamation of 40 hectares of land, revetments, breakwaters, dredging of navigable areas, reclamation and foundation treatment, and installation of navigational aids, etc.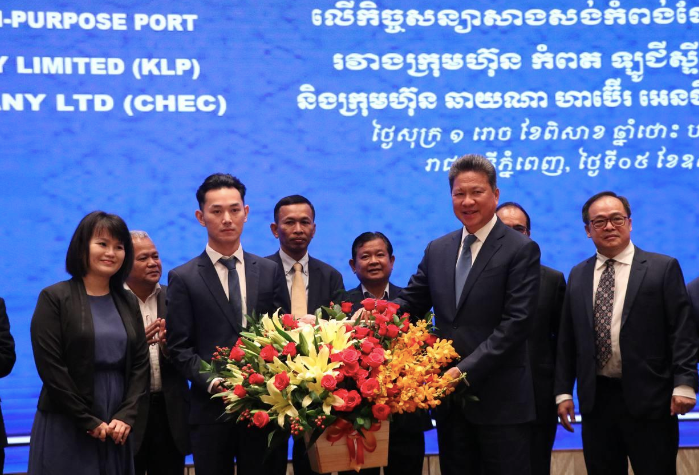 The Kampot multi-functional port project will build a deep-water port that can carry 60,000 tons to 100,000 tons of cargo ships, becoming the third largest port in Cambodia after Sihanoukville Autonomous Port and Phnom Penh Autonomous Port, and developing rear logistics parks for owners, The industrial park provides convenient facilities to further increase the value of land and facilitate investment attraction; at the same time, it will also enhance Cambodia's internal and external connectivity, making it an important sea port and an important gateway in the ASEAN region.
PowerChina signs Swaziland dam project
Recently, PowerChina signed a contract with the Mpaakni Dam Project in Swaziland. This is the first engineering contracting project signed by a Chinese-funded enterprise in this country, which is of great significance.
Although Swaziland has not yet established diplomatic relations with China, PowerChina was finally recognized by the owner and signed the contract with its brand influence in the southern African region. This is a successful case of PowerChina's intensive cultivation and resource integration in the southern African market.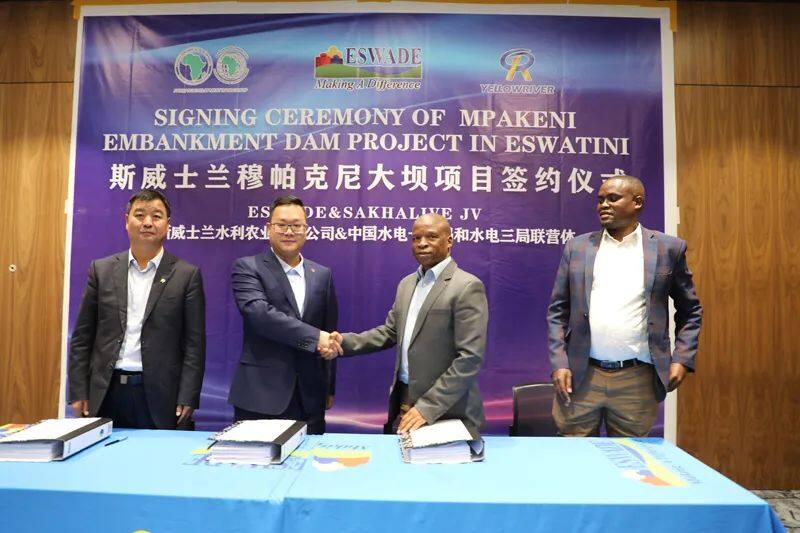 The owner of the project is the Swaziland Water Conservancy and Agricultural Development Corporation. The project is located in the Shiseluvene area in southern Swaziland. The main project content includes the construction of a 67-meter-high clay core rockfill dam, supporting stilling pools, 10 kilometers of permanent access roads, owner camps, and dam instrument installation, etc., with a planned construction period of 1,550 days.
Swaziland takes agriculture as its main economic pillar. After the project is completed, it will promote the country's agricultural development, ensure food security, and realize the diversification of crop planting. contribute to global development goals.Editor/Ma Xue
Comment
Please Login to post a comment