Exhibition
Construction machinery will be perfectly handed in by Sunward Intelligent
Sunward will continue to promote product technology upgrades with higher standards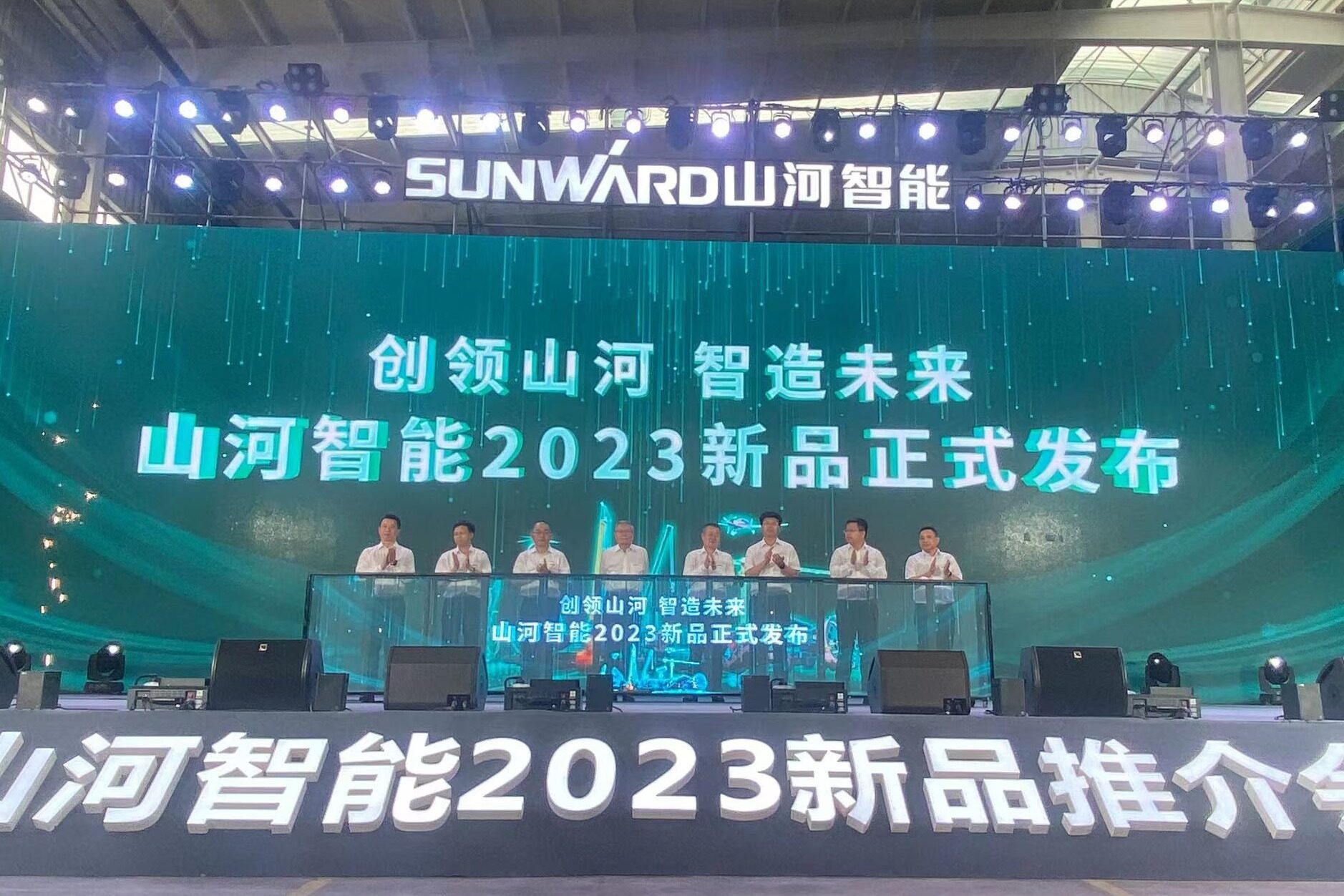 Reading this article requires
On May 15th, the 3rd Changsha International Construction Machinery Exhibition came to a perfect conclusion. 1,502 companies from all over the world participated in the exhibition, with more than 20,000 exhibits and more than 350,000 visitors. At this global construction machinery event, Sunward Intelligent once again handed in a brilliant answer. It not only exhibited 50 powerful equipment, but also won 1 billion orders, achieving a double harvest of brand influence and economic benefits.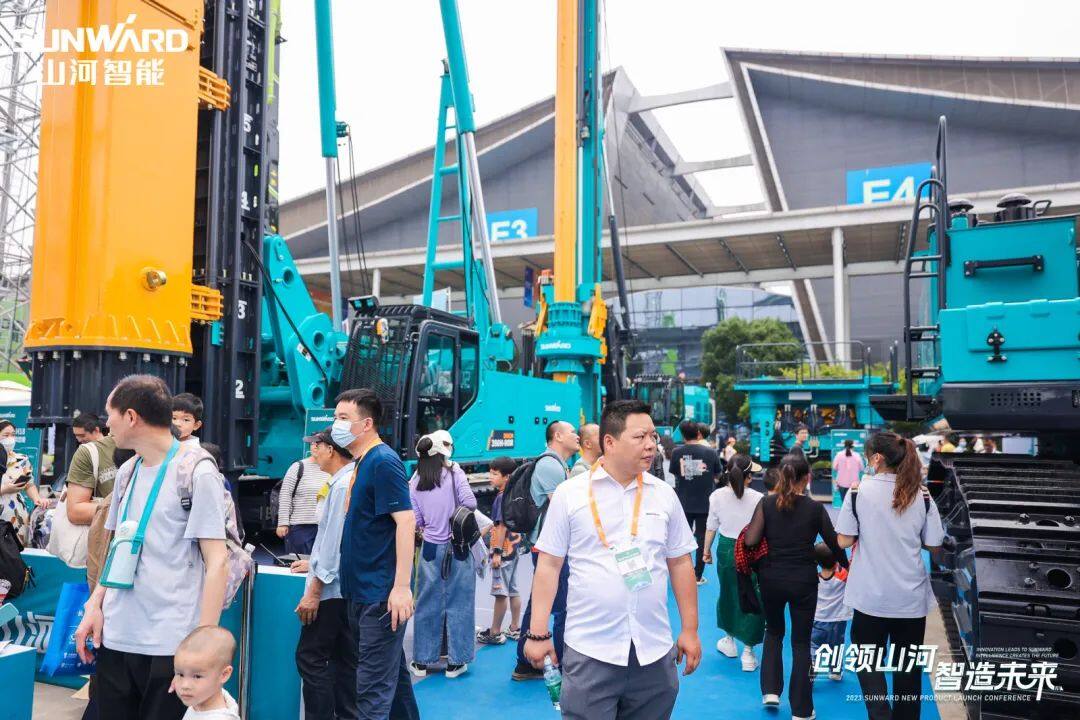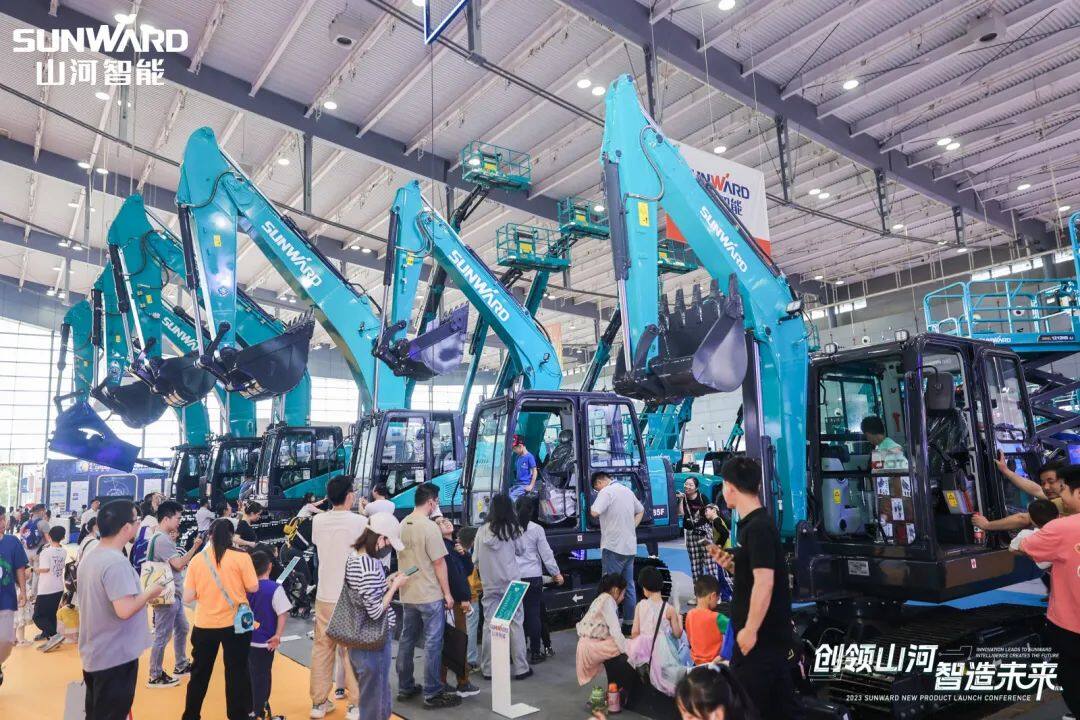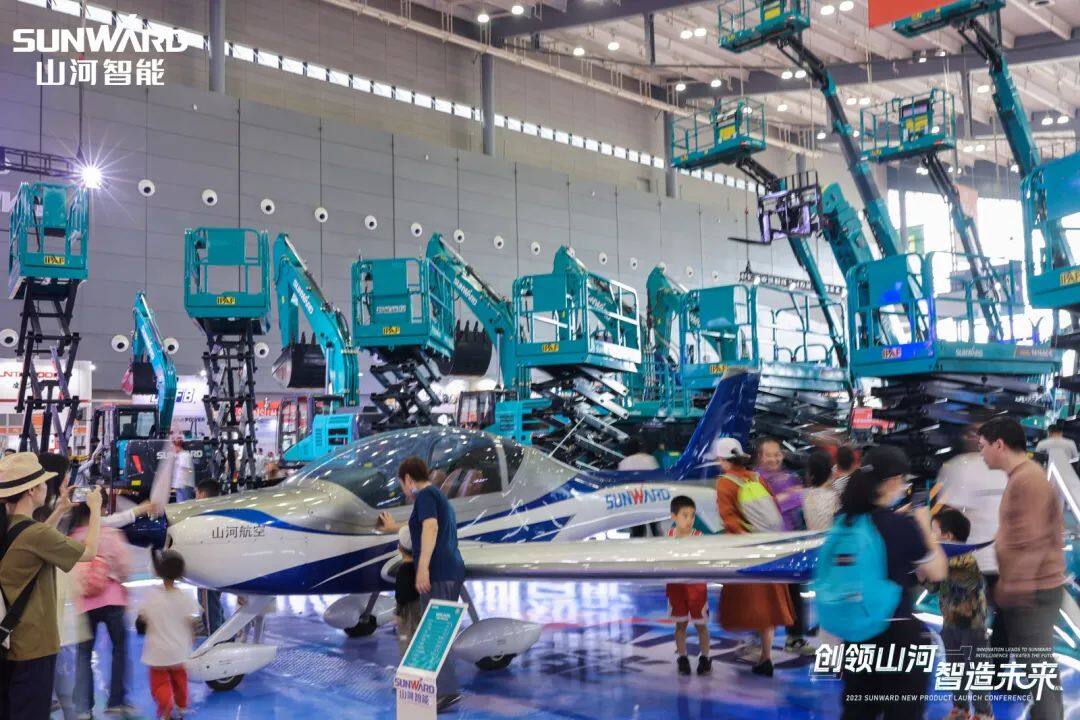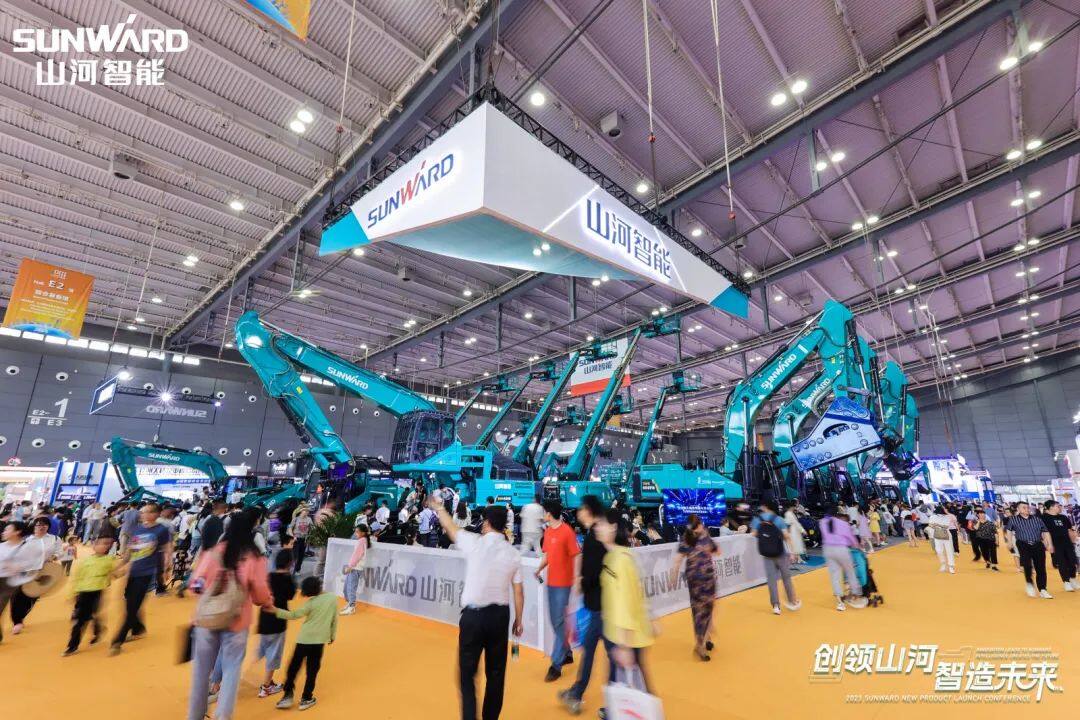 Super lineup, blasting the audience
At this exhibition, as a supplier of complete solutions, Sunward exhibited 50 products in 6 categories, including underground engineering equipment, excavation machinery, high-altitude machinery, emergency rescue equipment, crushing and screening equipment, and navigation equipment, of which nearly half were new products. It meets the various needs of merchants in different fields, and demonstrates the strength of "leading innovation" and the vitality of high-quality development.
At the same time, closely following the exhibition theme of "high-end, intelligent, green - a new generation of construction machinery", Sunward intelligent electric rotary drilling rigs, electric excavators, series of electric aerial work platforms, intelligent remote control scissors, intelligent remote control wheel loaders Green smart products such as mobile phones also landed in Changsha for the first time, not only attracting the attention of domestic businessmen and media friends, but also attracting many foreign businessmen from Europe, North America, Southeast Asia and other regions to stop and inquire.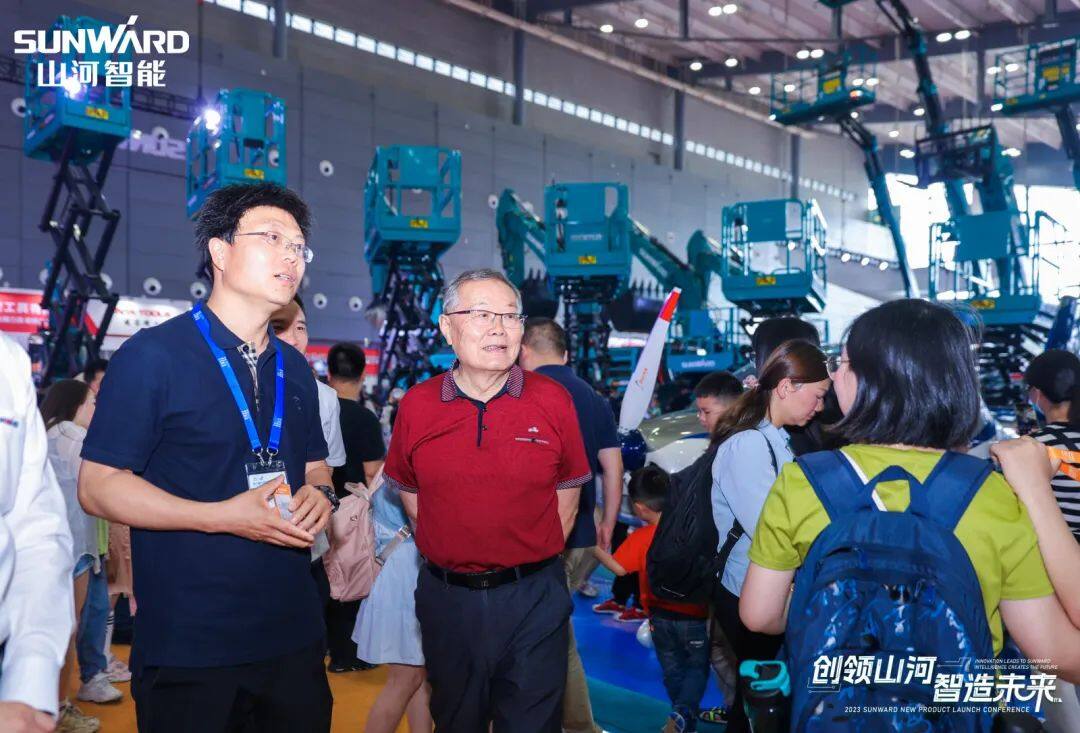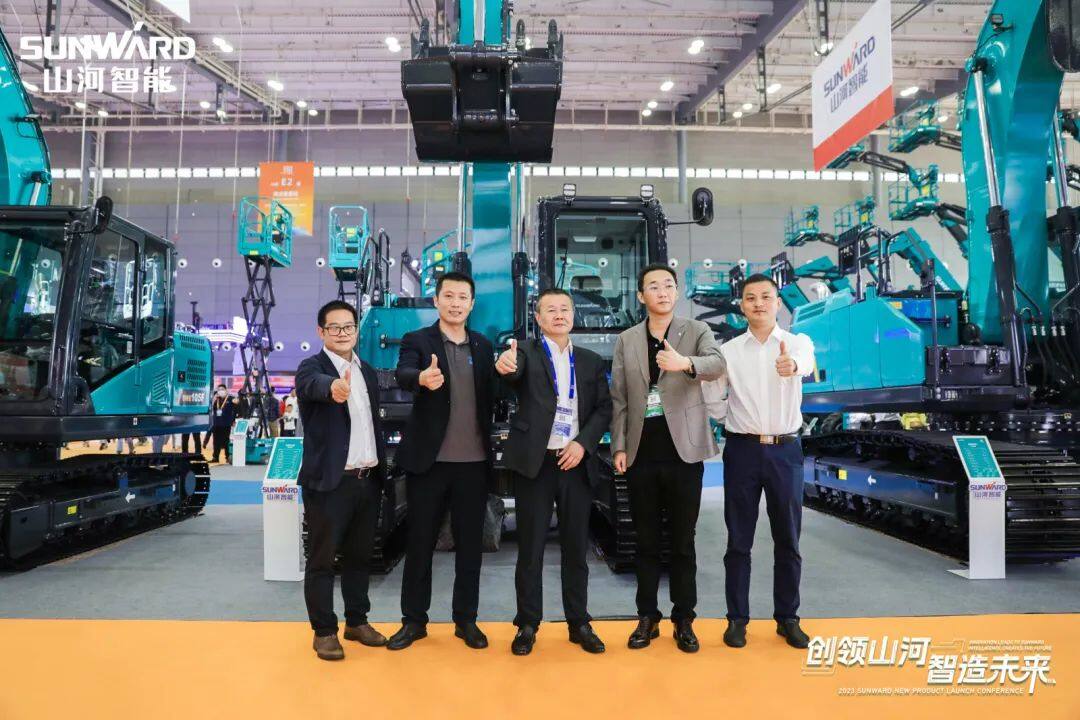 "Customers from Europe have ordered 400 electric excavators!" said the person in charge of the International Market Development Center. Since Sunward's miniature electric excavators were launched at the German Bauma last year, they have been welcomed by international customers and jumped Become a star product full of international style.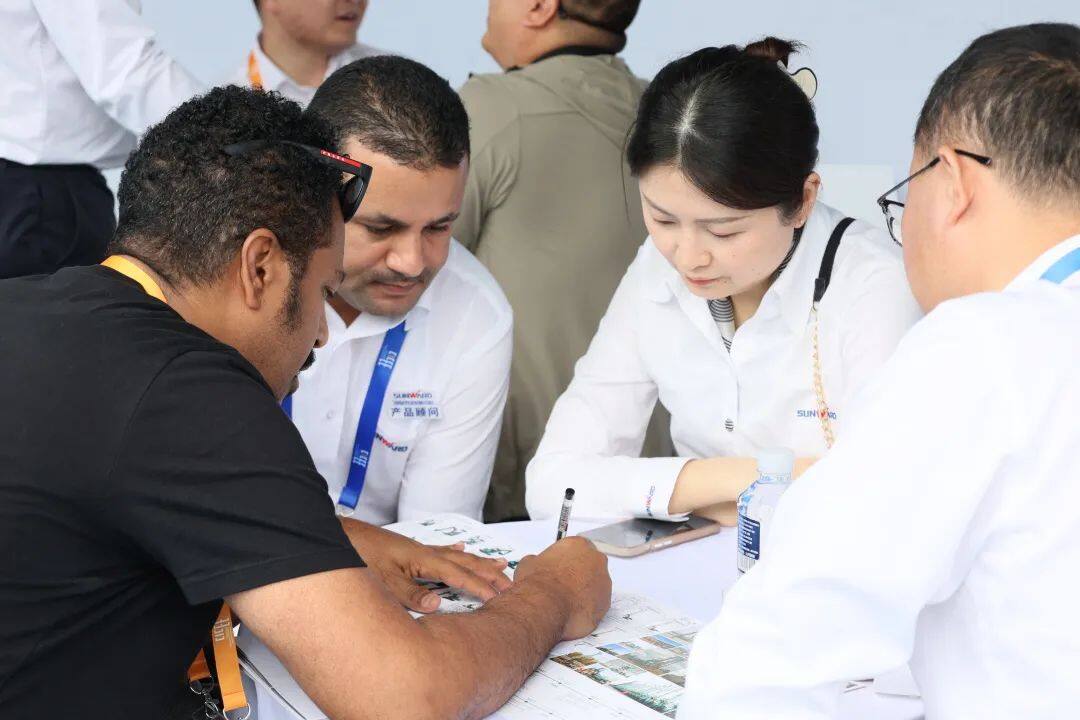 In order to further enhance the customer experience, Sunward Intelligent has set up a human-computer interaction link. There is a simulated cockpit of a crawler excavator indoors, which can realize theory, driving, and single-loading operation training and assessment. Use the machine to pick table tennis balls and experience the stability of the equipment. The two interactive activities were not only well received by customers, but also attracted a large number of children to participate because the exhibition period was on the weekend, allowing them to appreciate the charm of the great power, and also invisibly guiding them to "read books for the rise of Chinese manufacturing".
In addition, the activity of online answering questions and receiving prizes also attracted nearly 10,000 people to participate. The brand stores were extremely hot, and cultural and creative products such as remote-controlled excavator models and mini models of aerial work platforms were sold out.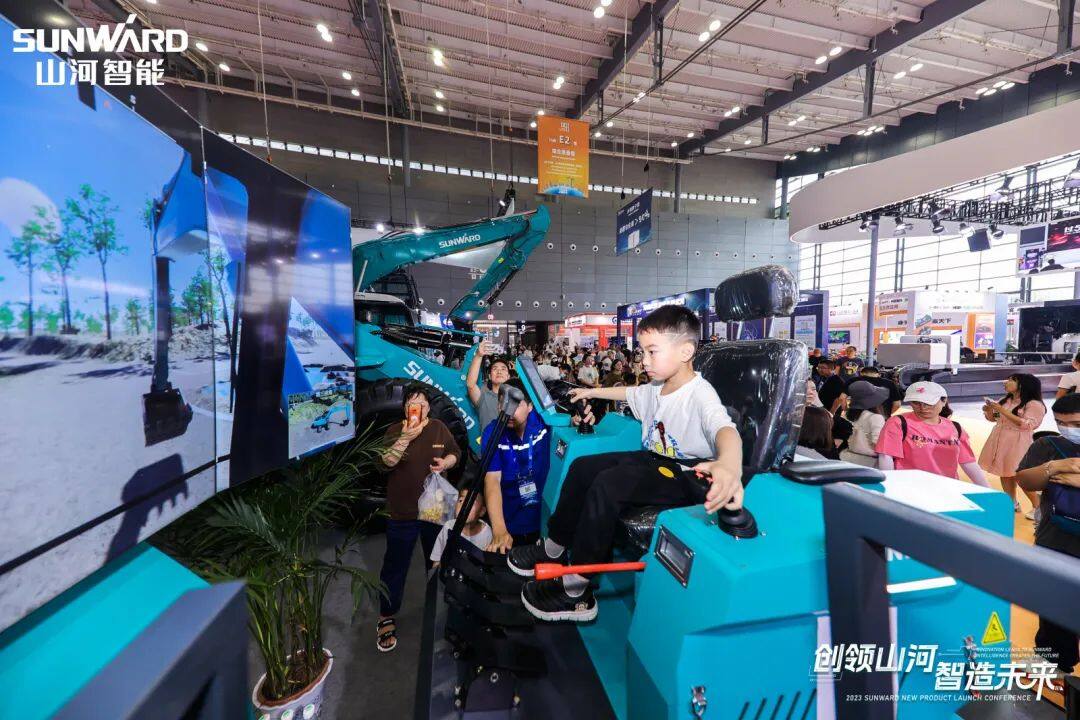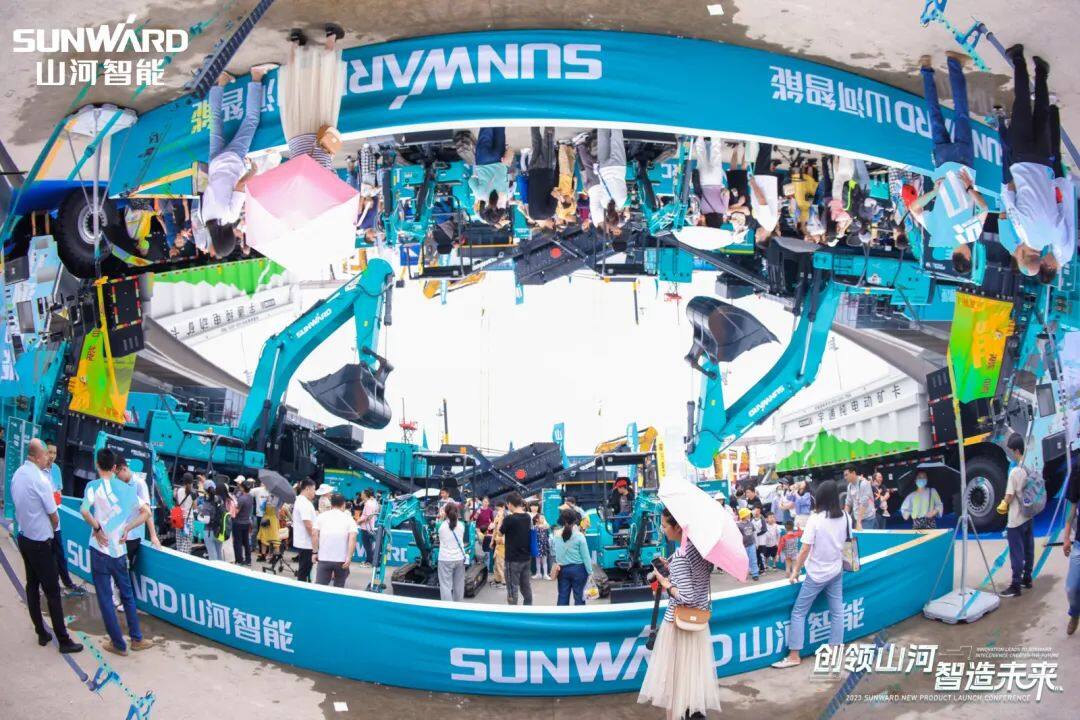 Taking advantage of the situation to take off and seek common development
There are not only powerful products out of the circle, popular interactions, but also in-depth dialogues and thinking. Relying on the exhibition forum, Sunward actively seeks common development with the industry. At the 2023 International Construction Machinery Technology Development Summit Forum, Deputy General Manager Zhu Jianxin made in-depth sharing and discussions with participating experts on the digital transformation of the construction machinery industry.
At the same time, with the help of the exhibition platform and seizing development opportunities, Sunward participated in the 2023 Hunan Emergency Rescue Equipment Supply and Demand Meeting, Changsha Construction Machinery New Product New Technology Release and Supporting Purchase Signing Conference, Construction Machinery Remanufacturing Equipment Export Transaction (Auction) Conference, etc. Activities, or actively accepting orders, or signing contracts on the spot, are full of rewards.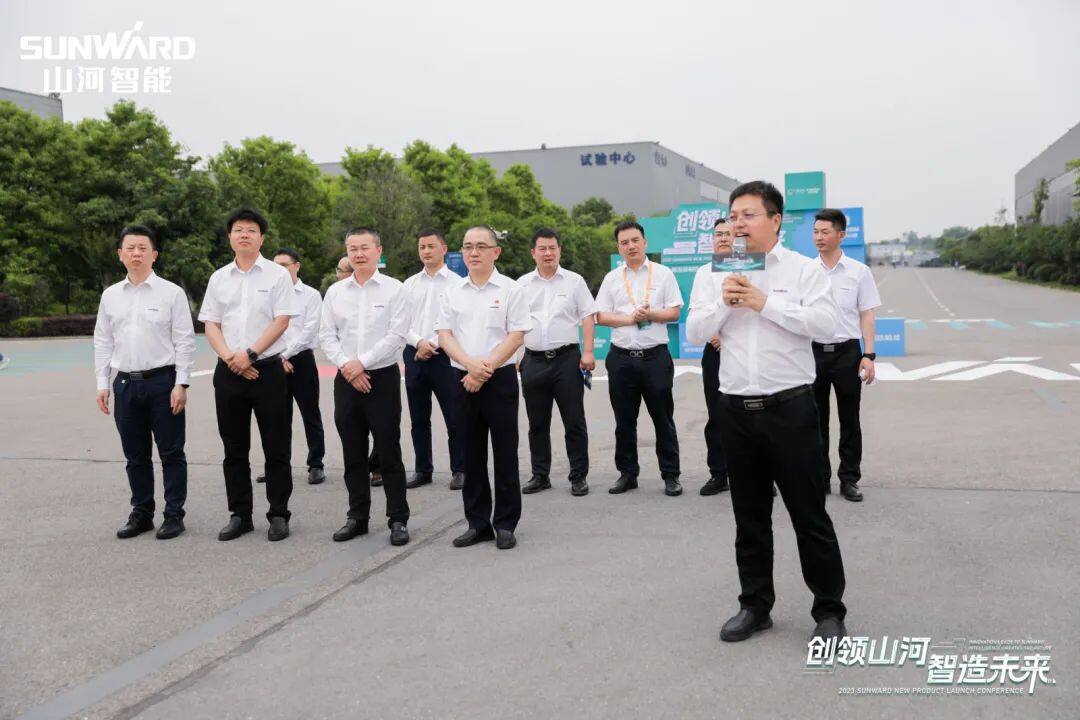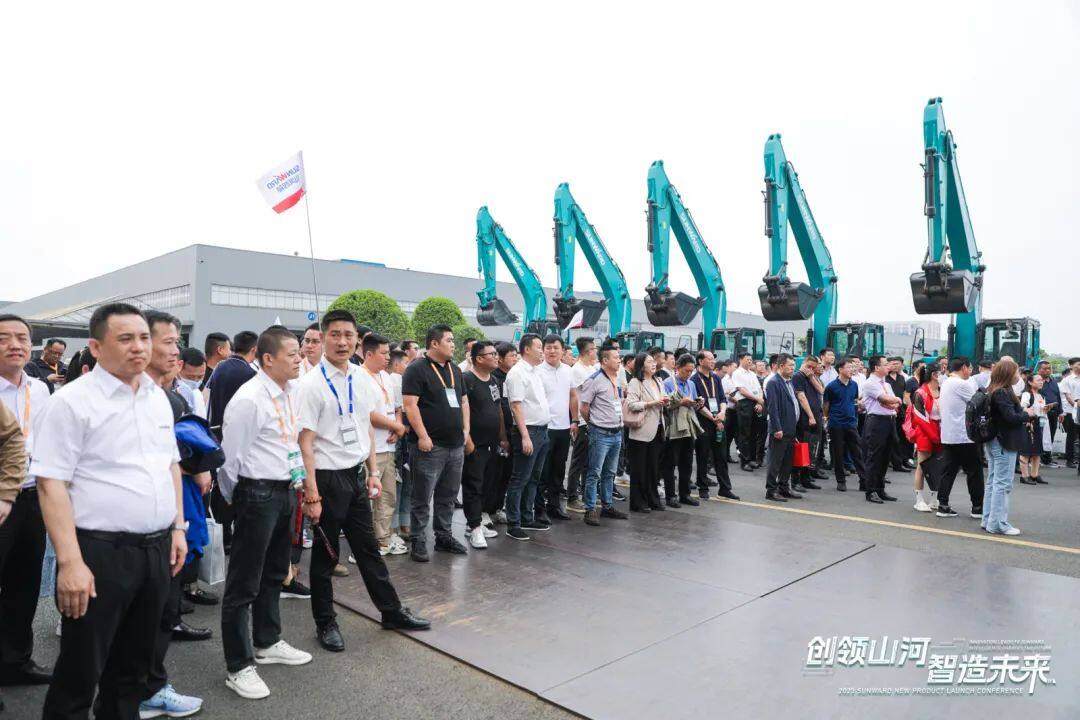 As the "host", Sunward Intelligent also took advantage of the home field, inviting nearly a thousand customers to the "home", leading them to inspect intelligent factories and production lines, and taste the latest products and technologies. During the new product promotion meeting, many customers placed orders on the spot because they were fascinated by the products and services of Sunward.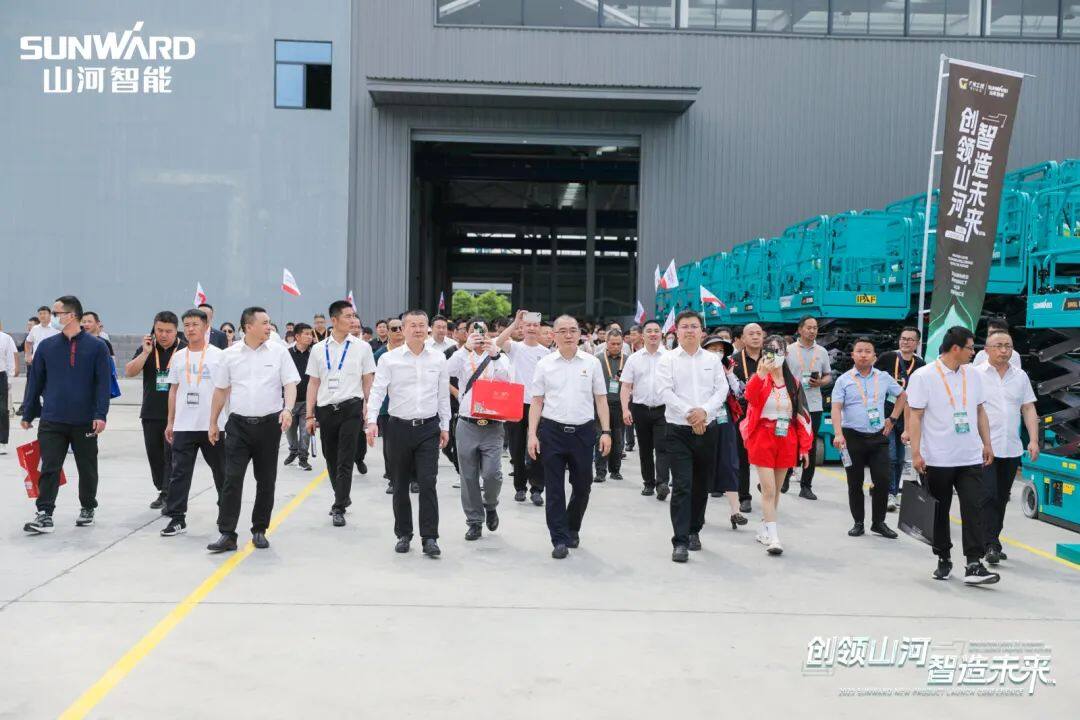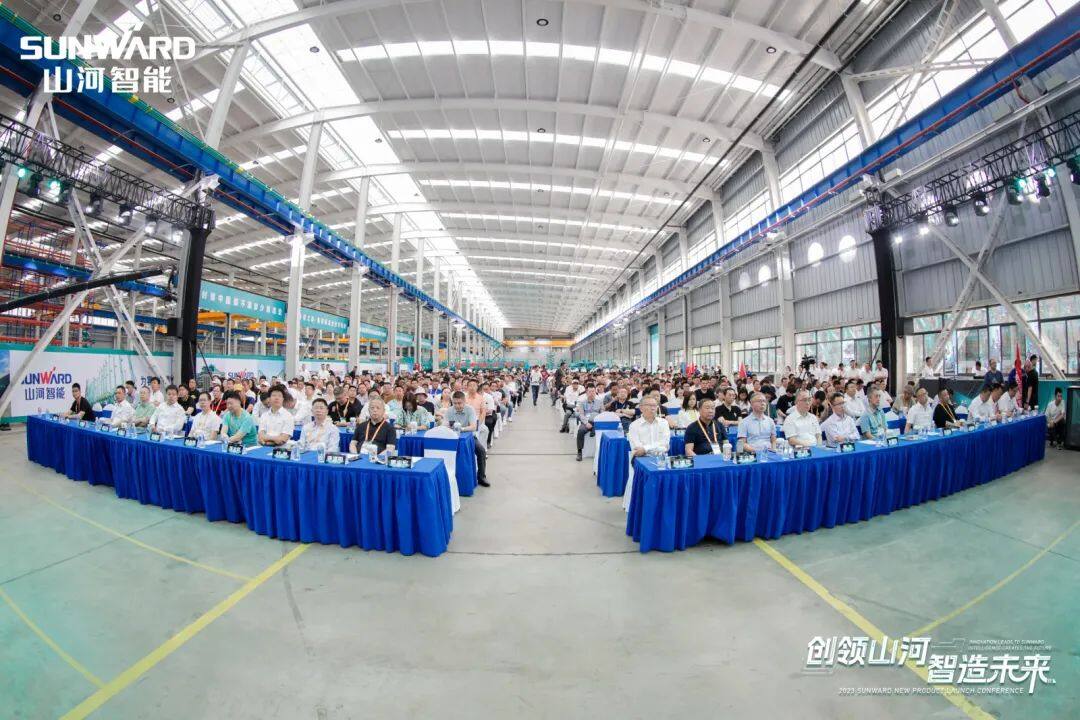 "When buying a rotary drilling rig, look for Sunward Intelligent, which has nothing to do with performance and service." A customer from Hubei said that he participated in the new product promotion meeting and bought SWDM360H, the flagship product of Sunward Intelligent Rotary Drilling Rig. He said that he would continue Pay attention to the company's new products and new technologies.
Xia Zhihong, general manager of Sunward Intelligent, said at the meeting that in the next stage, Sunward Intelligent will keep in mind the entrustment, give full play to the advantages of "leading innovation", implement the concept of "creating value for customers", continue to promote product technology upgrades with higher standards, and continue to cooperate with the country. Strategy, industry development, and social needs resonate at the same frequency, and work together with our partners to create a better future, jointly promote the further development of China's manufacturing industry, and polish the "new business card" of the national manufacturing industry! Editor / Xie Li
Comment
Please Login to post a comment