Exhibition
Tongwei High Efficiency Modules Appeared at The Future Energy Show Philippines
Tongwei presented its high-efficiency module products at booth C01 in this exhibition
Through this exhibition, Tongwei will further expand its brand influence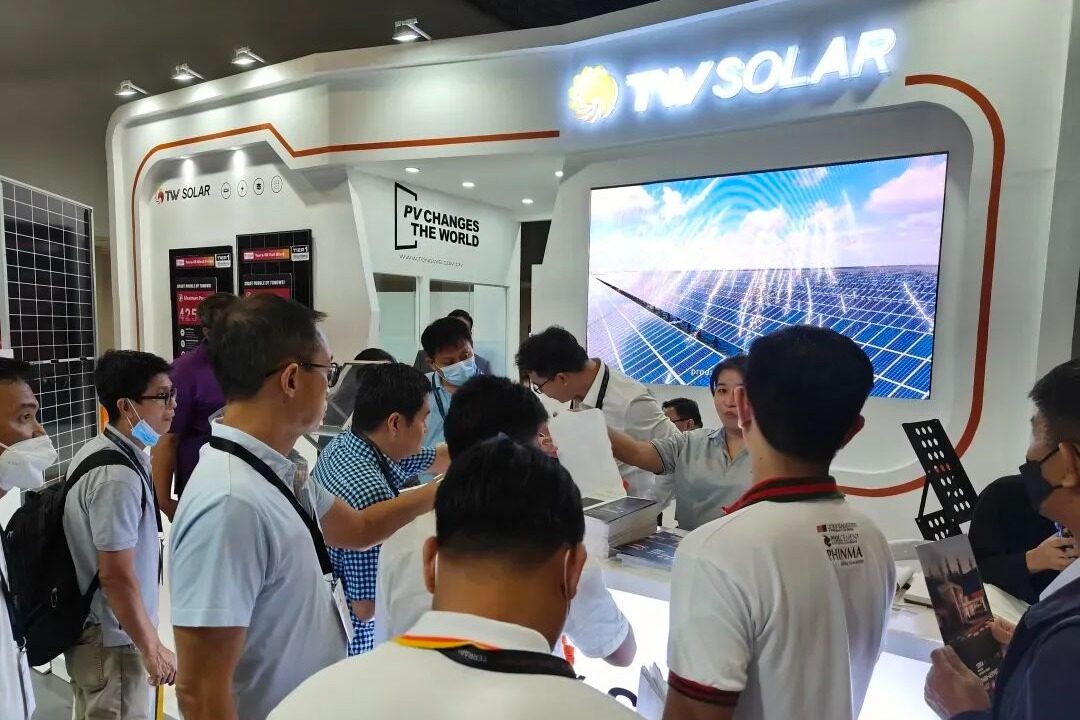 Reading this article requires
From May 15th to 16th, The Future Energy Show Philippines 2023 was grandly held at the SMX Convention and Exhibition Center in Manila, Philippines. Tongwei's high-efficiency module products made a stunning appearance at booth C01, attracting many visitors to stop and learn.
Future Energy Philippines is the most prestigious solar industry exhibition in the Philippines, attracting exhibitors and visitors from many countries and regions every year. This exhibition invited the Secretary-General of the Ministry of Energy of the local government, power suppliers, solar energy project leaders and developers, and professionals from the government, regulatory agencies, and electric utilities to visit the exhibition site, providing a great opportunity for many people who want to enter the photovoltaic market in the Philippines and Southeast Asia Enterprises provide opportunities and platforms.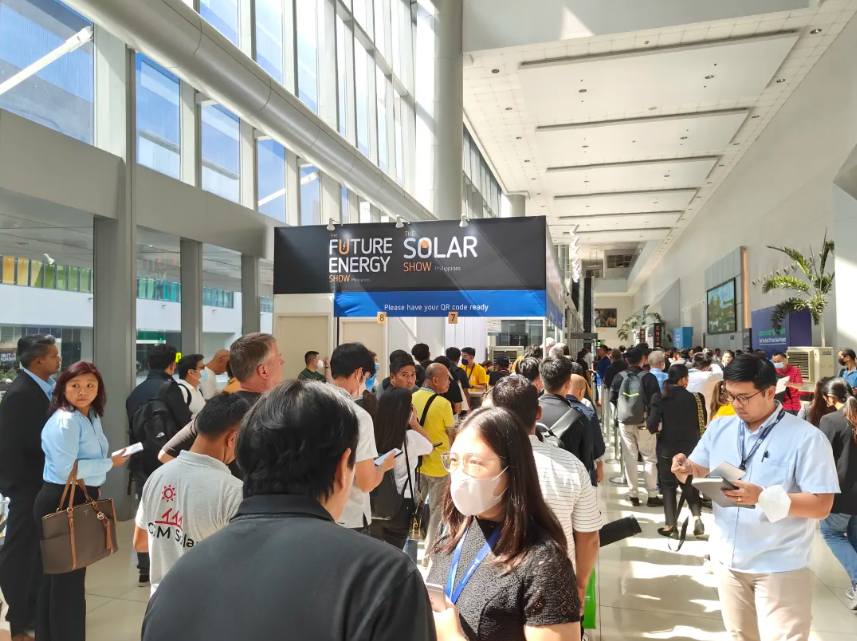 Crowd at the exhibition site
With the high interconnection of markets and technologies, the energy transition has opened up new prospects for the development of the photovoltaic industry. During this exhibition, Tongwei participated in the exhibition with its high-efficiency module products, and shared its high-efficiency product solutions based on intelligent manufacturing with dealers, distributors, manufacturers and other industry insiders from the global energy industry. At the exhibition site, Tongwei's booth staff gave a detailed introduction to the exhibitors who came to understand and negotiate, and demonstrated the technical characteristics of Tongwei's high-efficiency module products. The professionalism and product strength have been widely affirmed.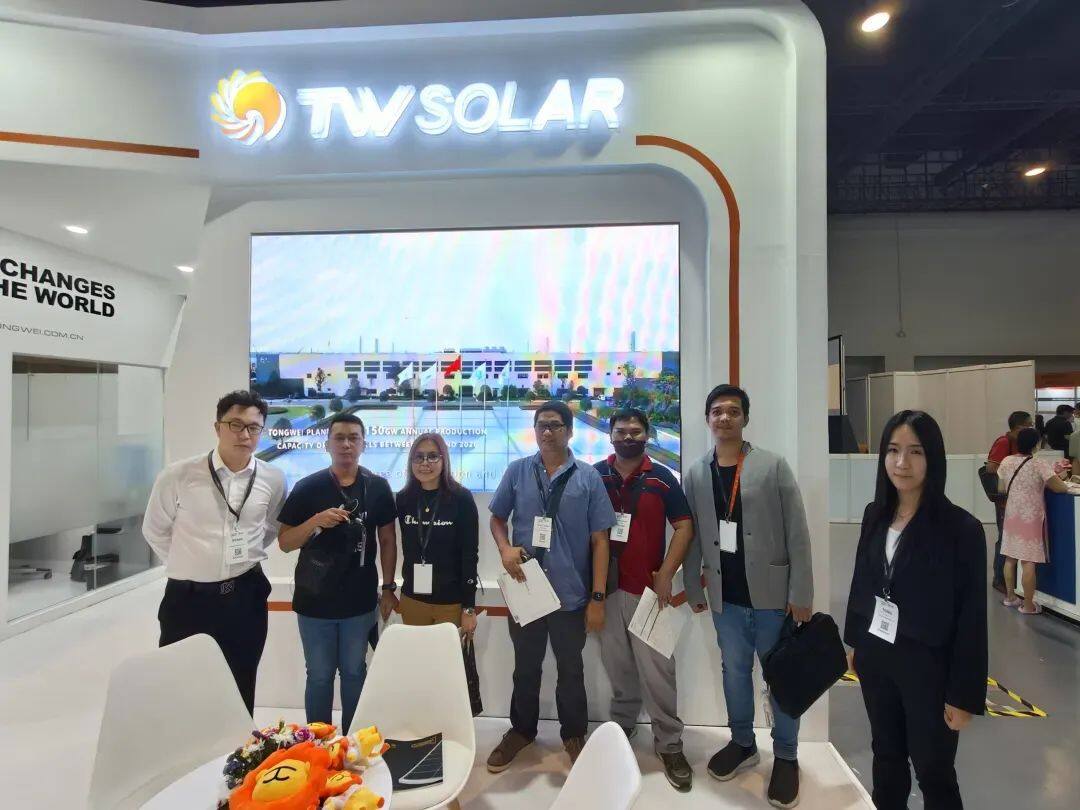 Exhibitors took a group photo with the staff at the Tongwei booth
The Philippine economy is the 34th largest economy in the world. It is a newly industrialized country with an average daily sunshine volume of about 4.5-5.5/kwh per square meter and rich sunlight resources. In 2021, the Philippine Department of Energy (DOE) released its National Renewable Energy Plan (NREP) for the period from 2020 to 2040, which clarifies that renewable energy generation will reach 35% by 2030. In such a rapidly growing market, with the growing trend towards distributed generation, innovative technologies, renewable energy will play an important role. For a long time, Tongwei has gained a good reputation and wide market recognition in the global market by virtue of its excellent product quality and professional high-quality services. This exhibition has further expanded the industry influence of Tongwei brand and laid a good foundation for enterprises to explore the Southeast Asian market. In the future, Tongwei will continue to follow the changes in the Philippine photovoltaic market policy and market demand, improve product technology, and provide more and better product solutions and services. Editor/He Yuting
Comment
Please Login to post a comment