Mine
Inner Mongolia Ordos Taohutu Coal Mine Officially Started
Taohutu Coal Mine has a coal reserve of 1.429 billion tons and a designed production capacity of 8 million tons per year
After the mine is completed and put into production, it will provide strong support for the high-quality development of Huaibei Mining Group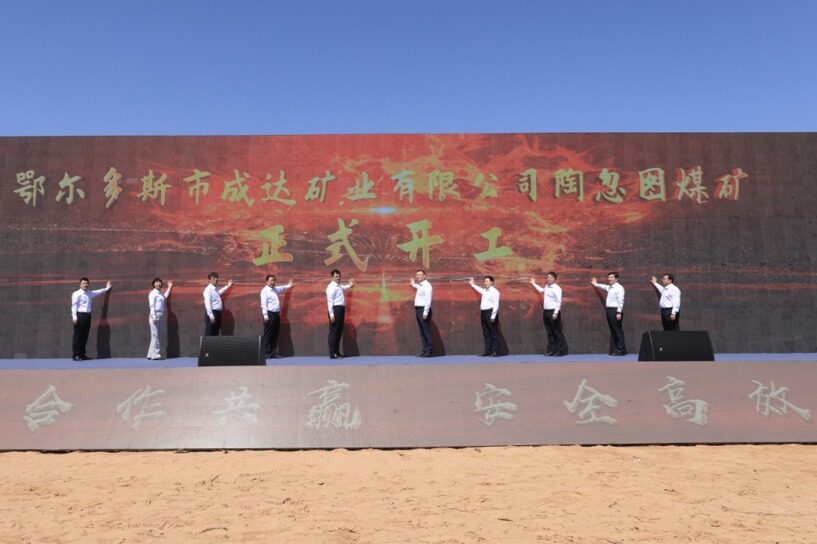 Reading this article requires
On May 18, 2023, the Taohutu coal mine of Ordos Chengda Mining Co., Ltd. with a construction scale of 8 million tons per year officially started construction in the Nalinhe mining area of Inner Mongolia.
Taohutu Mine Field Project
It is understood that the Taohutu Mine Field is located in the Nalinhe mining area of Ordos City, Inner Mongolia Autonomous Region, with a total resource reserve of 1.429 billion tons. Coal is the mainstay, thermal coal can be washed at 5000-5500 kcal, and chemical coal can be washed at more than 6000 kcal. The construction scale is 8 million tons per year, and a coal preparation plant of the same scale will be built as a supporting facility. The total investment of the project is about 9.667 billion yuan. Taohutu Coal Mine is the first coal mine invested and constructed outside Anhui Province by Huaibei Mining Group, Chery Holdings and Ordos Energy Investment and Development Co., Ltd. It is also a major support project during the 14th Five-Year Plan period.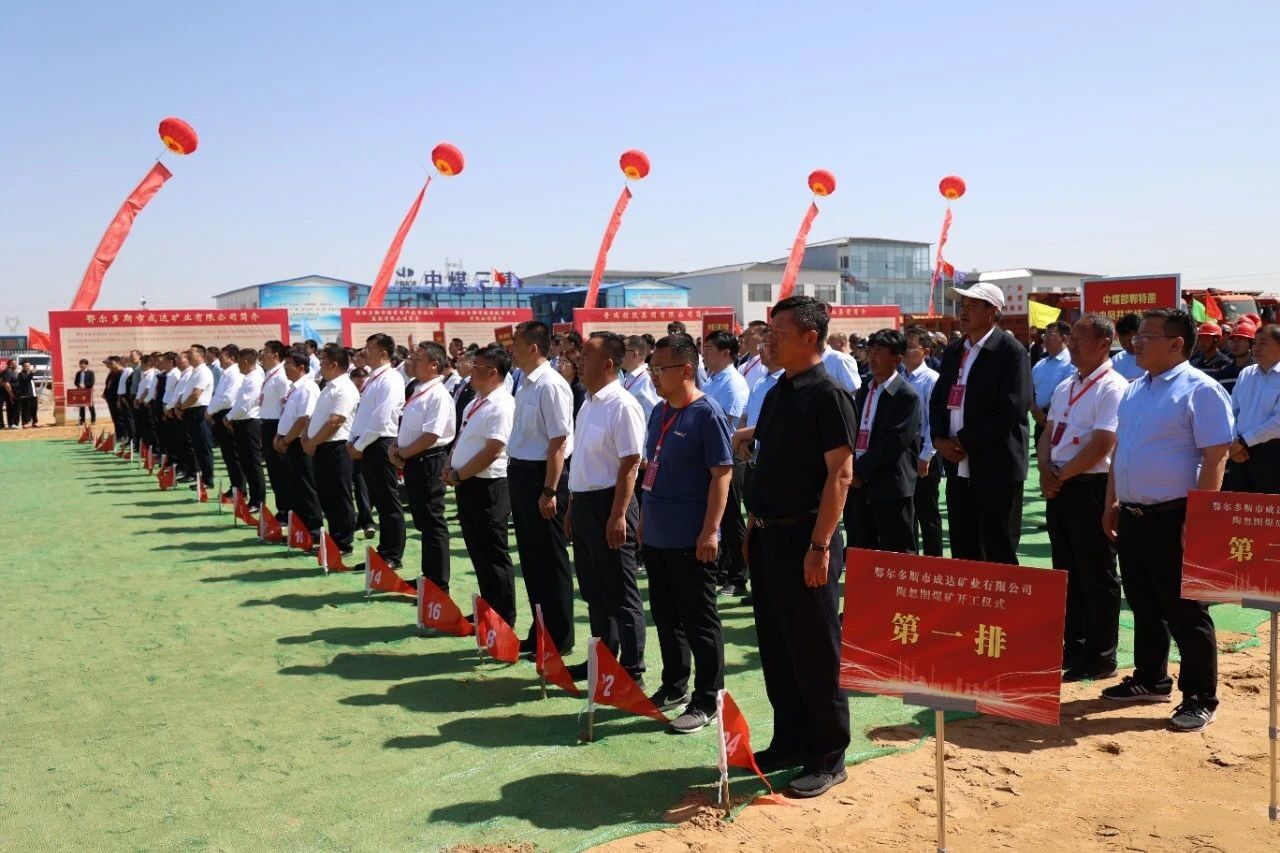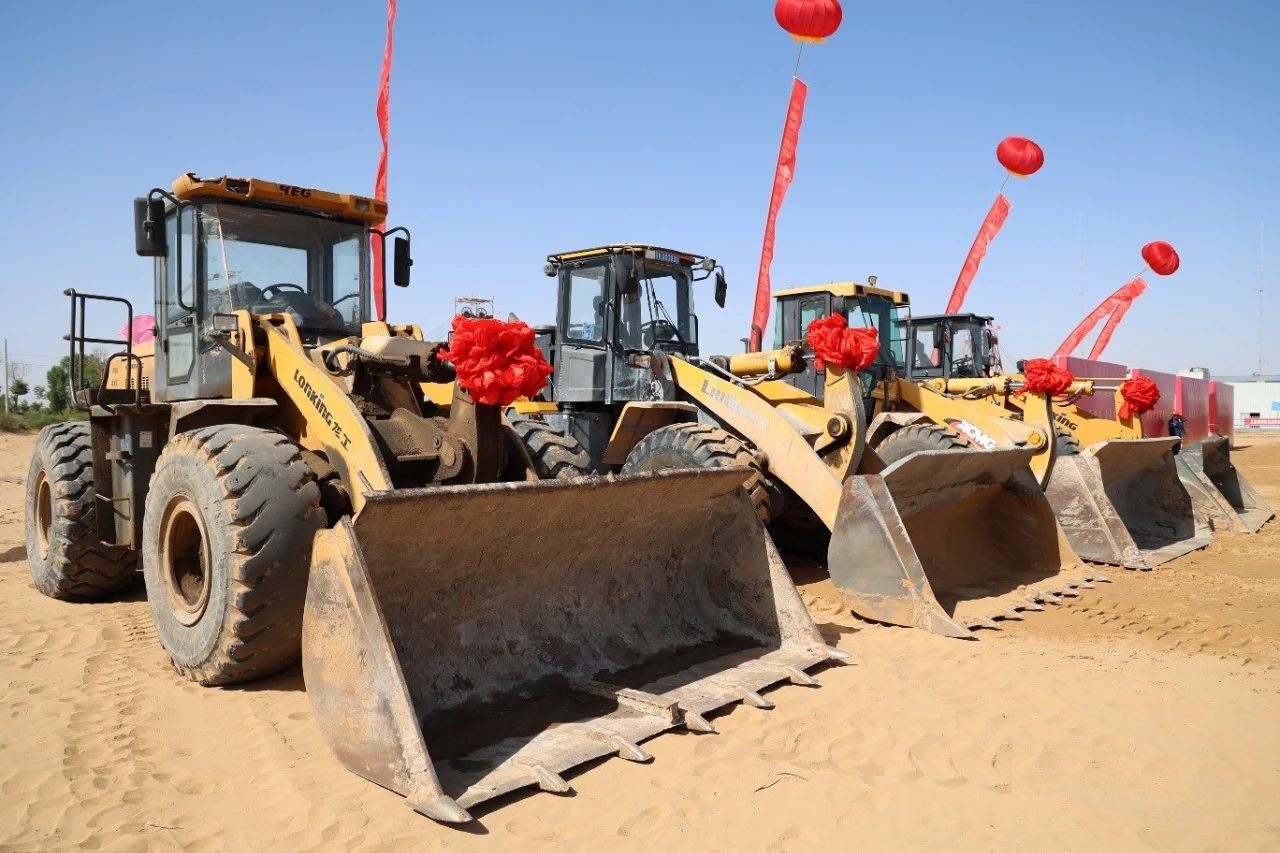 Sun Fang, general manager of Huaibei Mining Group and chairman of the joint-stock company, said that the start of construction of the Taohutu Coal Mine is only the first step in the Long March. Huaibei Mining Group hopes that Chengda Mining can focus on the four major control objectives of safety, quality, investment, and construction period, and go all out to speed up the construction of Taohutu Coal Mine in accordance with the first-class intelligent mine standards. Huaibei Mining Group sincerely hopes that all shareholders and participating units can be sincere and united leaders, and the three shareholders will give strong support in terms of triple major and major decision-making, project construction funds, etc. The design unit, construction unit, supervision unit and Chengda The mining industry worked together to ensure the orderly progress of mine construction.
Xi Ni, deputy secretary of the Wushen Banner Committee and head of the government banner, said that he will continue to provide efficient and convenient services for the construction of the project, create a good construction environment, coordinate and help solve the difficulties and problems encountered in the project construction in a timely manner, and fully guarantee The project construction is progressing smoothly.
Li Jingpei, chairman of Chengda Mining Co., Ltd., said that it will take the start of construction as a new starting point, adhere to high starting point positioning, high-standard management, and high-level advancement, strive for early completion, early production, and early results, and strive to build Taohutu Coal Mine into a safe and efficient coal mine. , Green and intelligent, world-class modern large-scale benchmarking energy enterprises. Editor/He Yuting
Comment
Please Login to post a comment