Construction
Anhui Anqing N-type Solar Cell Project Commences
Six projects have been launched in Yixiu District, Anqing, Anhui, covering multiple fields such as new energy and rural revitalization
Among them, the main products of the Hongxi project are high-efficiency N-type TOPCon solar cells
Reading this article requires
Recently, Yixiu District, Anqing, Anhui Province held a commencement ceremony for the 2023 Key Project of Jinan Hongxi Energy N-type Solar Cell Project. It is understood that there are a total of 6 key projects under centralized construction, with a total investment of 11.85 billion yuan.
Hongxi Energy TOPCon Battery Project
The Hongxi project has a total investment of 7 billion yuan and covers an area of 460 acres. Its main product is high-efficiency N-type TOPCon solar cells. Previously, in February 2023, the signing ceremony for the new generation N-type high-efficiency solar cell production project with a total investment of 7 billion yuan was held in Jiaxing, Zhejiang.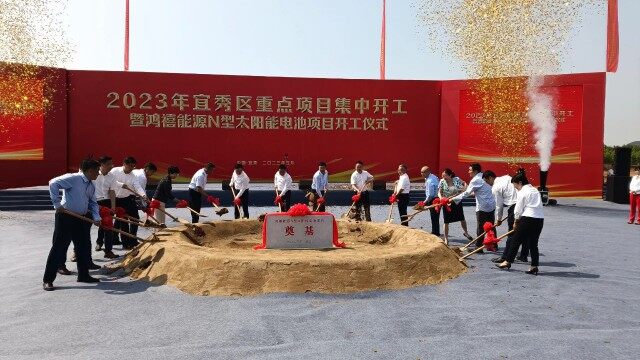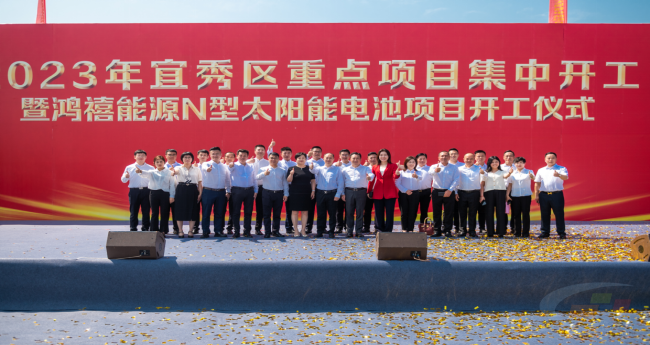 Zhejiang Hongxi Energy Co., Ltd. is located in Pinghu City, Zhejiang Province. It is a national high-tech enterprise specializing in the design, construction, operation and maintenance of solar photovoltaic power generation systems, as well as the research and development, production, and sales of high-efficiency crystalline silicon solar cells. Hongxi Energy takes the sustainable development of clean and renewable energy as its development direction, and is committed to becoming a clean energy service provider that integrates modernization and high-tech.
In recent years, Yixiu District has deeply implemented the requirements of the Municipal Party Committee and Government's deployment of internal platforms and external connections with fellow villagers, continuously optimized the business environment, and vigorously promoted dual recruitment and attraction, fully serving project construction. Yixiu District will always adhere to the concept of "focusing on projects is focusing on development", adhere to the principle of "projects as the king", and spare no effort to ensure project service guarantee with a spirit of innovation, perseverance, excellent service, and practical style, making it a beautiful business card for those who come to Yixiu and invest in Yixiu. Editor/He Yuting
Comment
Please Login to post a comment