Interview
China-Laos Railway Promotes Development and Prosperity
The China-Laos Railway has driven local employment, and many young people in mountainous areas can walk out of the mountains
Since the opening of the China-Laos Railway for more than a year, both passenger and freight traffic have flourished, achieving common development and prosperity
Reading this article requires
Mao Ning, spokesperson of the Ministry of Foreign Affairs, said on May 25 that the China-Laos Railway has been booming in both passenger and cargo traffic since it was opened more than a year ago, which has stimulated local employment, promoted trade exchanges, and ensured that Laos remains as green as before. China is willing to work with countries in the region to continue to share the opportunities brought about by connectivity and achieve common development and prosperity.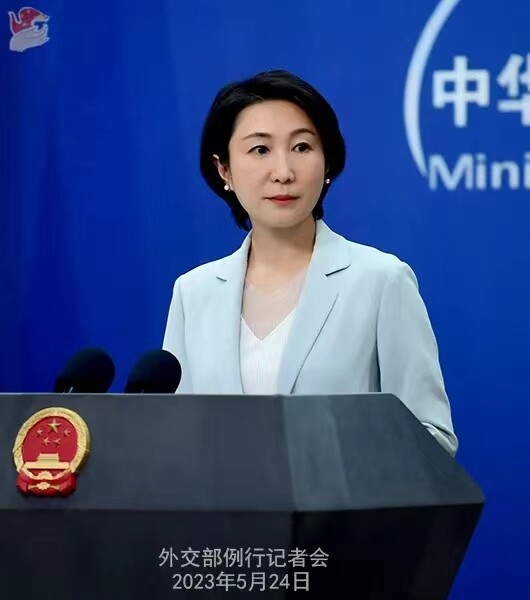 Mao Ning replied that the China-Laos Railway has driven local employment. Since the opening of the railway, more than 3,500 Lao employees have been recruited, and more than 100,000 jobs have been indirectly created in logistics, transportation, commerce, tourism and other industries. Thanks to this railway, more and more young people in the mountainous areas of Laos can step out of the mountains and embrace the world.
Mao Ning said that the China-Laos railway has promoted trade exchanges. Laos and Thailand exported 3.26 million tons of goods to China by railway, and goods from many ASEAN countries have taken this golden transportation channel. Today, it only takes three days for glutinous rice from Laos and durian from Thailand to appear on the tables of Chinese consumers. In the process of construction and operation, environmental protection is always given top priority. Mao Ning said that the railway avoids 6 natural and cultural protection areas along the line, and does not occupy the national-level protected forests of Laos. The total green area of the entire line exceeds 3 million square meters, ensuring that the green water and green mountains of Laos remain as before.
Mao Ning said that the China-Laos Railway is the epitome of the joint construction of the Belt and Road Initiative. We are willing to work with countries in the region to continue to share the opportunities brought about by connectivity and achieve common development and prosperity. Editor / Xie Li
Comment
Please Login to post a comment