Interconnection
China-made road-rail rail car enters the Colombian market
The road-rail dual-purpose welding rail car can realize free transition from road driving to railway operation
This will enable CRRC rail welding equipment to spread to many countries in Asia, Southeast Asia, West Africa and South America, and the products are widely praised by domestic and foreign customers
Reading this article requires
On May 25, 2023, the mobile flash welding rail welding machine customized by CRRC Meishan Company according to the individual requirements of urban rail transit in South American countries officially rolled off the production line and sent to Shanghai Port. It will arrive at Buenaventura Port, Colombia in late June .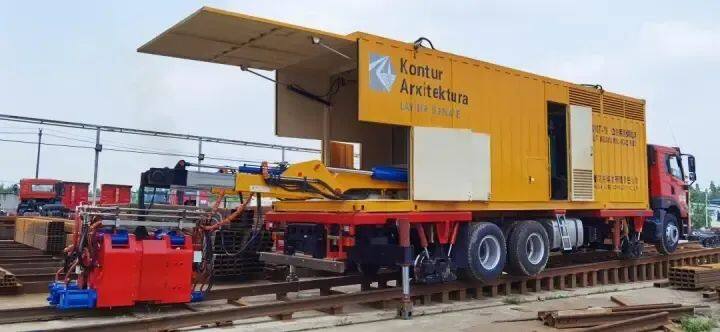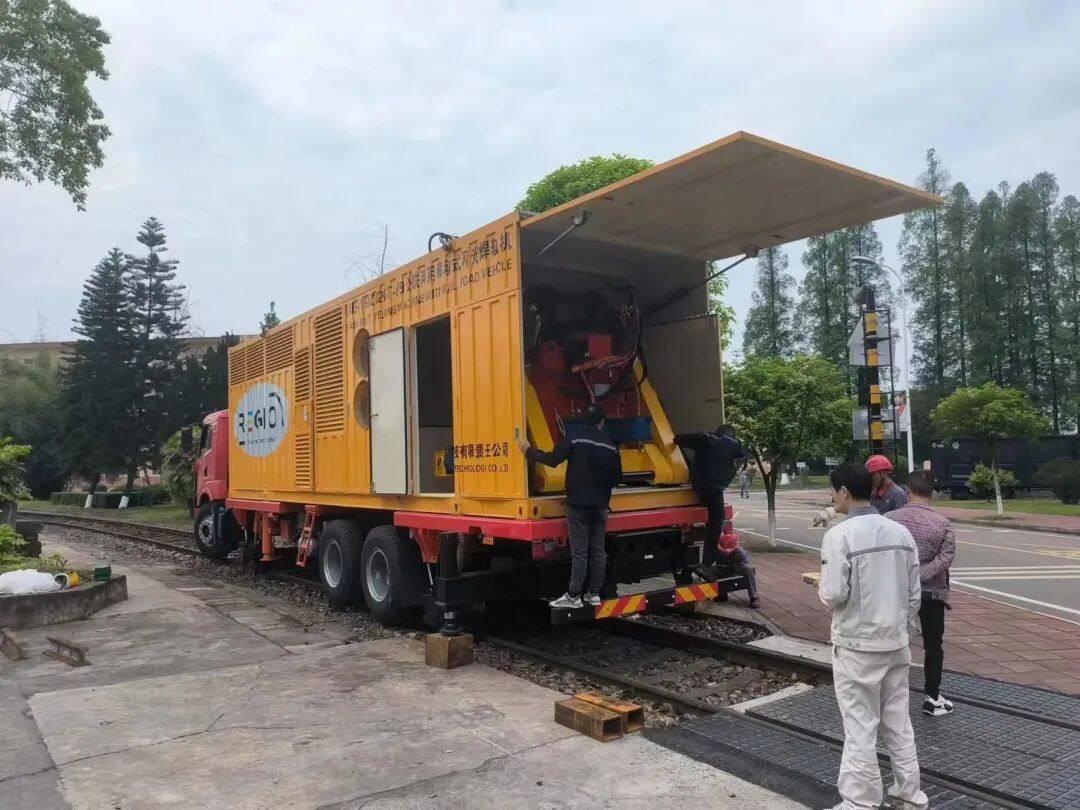 CRRC Meishan Company is a subsidiary of CRRC, which is committed to manufacturing high-end brakes, high-end fastening connectors, high-end bogies, high-end special vehicles and road-rail dual-use engineering special equipment for railway freight cars, railway passenger and freight cars. An integrated enterprise, in accordance with the national 14th Five-Year Railway Development Plan and the market demand for road-rail dual-use equipment, develops road-rail dual-purpose welding rail cars. Once the products are released, they have attracted widespread attention from customers.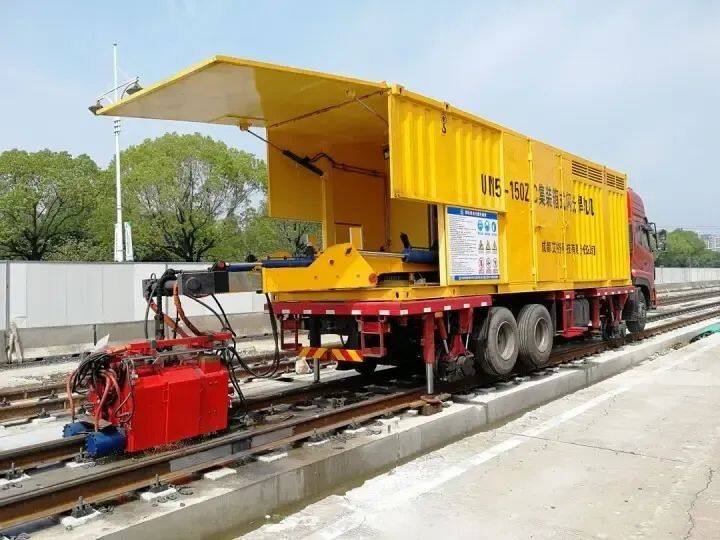 CRRC Meishan builds road-rail dual-purpose rail welding vehicles to eliminate the disadvantages of traditional railway flat cars + container-type railway rail welding machines, such as poor maneuverability, high cost, low efficiency, and the need for locomotive traction that seriously affects the construction period, and can realize free road-railway conversion. , The rail welding car can walk by itself without the traction of the front; it can walk on the track without cranes or trucks, and realize the free transition from the company to the railway operation, greatly reducing the operating cost and construction period; this technology spans machinery, electricity, Liquid and communication four major industries and a variety of technologies, comprehensive integration of special vehicle chassis, special rail axle, hydraulic lifting mechanism and other technologies, its cost performance is far higher than similar foreign products. After the successful development of the product, it has successively obtained four patent authorizations. In 2021, the project won the second prize of Sichuan Provincial Science Progress Award. It serves the Shanghai tram market, Shanghai Songjiang and Gansu Tianshui and other trough track projects. At the same time, it successfully entered Southeast Asia and Europe , Africa and West Asia markets, and go south along the Belt and Road Maritime Silk Road to realize small-volume exports from Singapore; in 2021, advance to West Asia and European markets along the Belt and Road Economic Belt, and realize bulk exports of road-rail welding rail vehicles to Azerbaijan.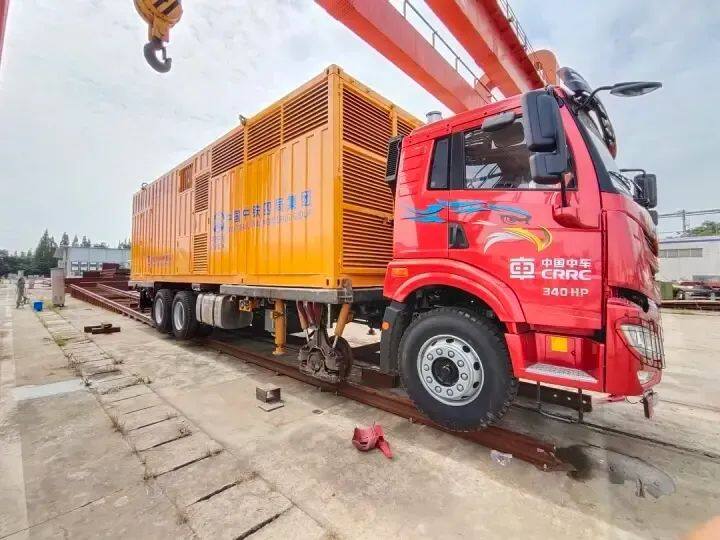 In April 2023, Colombian businessmen visited the project site of rail welding vehicles for road and rail, conducted a comprehensive inspection of the test equipment and quality control methods of CRRC Meishan Company, and gave high praise to the company's pedigree product series, advanced equipment and refined management methods It is affirmed that the road-rail rail car manufactured by the company has successfully passed the witness test and product acceptance. Cooperate with the pedigree products of the operating unit. At present, customers have reached purchase intentions for road-rail dual-purpose maintenance vehicles and trolleys. In the future, CRRC Meishan will continue to develop other public vehicles suitable for rail transit fire protection, road maintenance, communication emergency repair, and engineering construction logistics services. Railway dual-purpose engineering equipment forms a product lineage of road-rail dual-use equipment with various functions of high, medium and low-end, serving the national railway 14th Five-Year Development Strategy. Editor/He Yuting
Comment
Please Login to post a comment