Company
Nearly 600 million! Purchase 750 sets of Sany electric equipment at one time!
Dianzhong Haoyun Logistics Group and Sany Group reached an in-depth consensus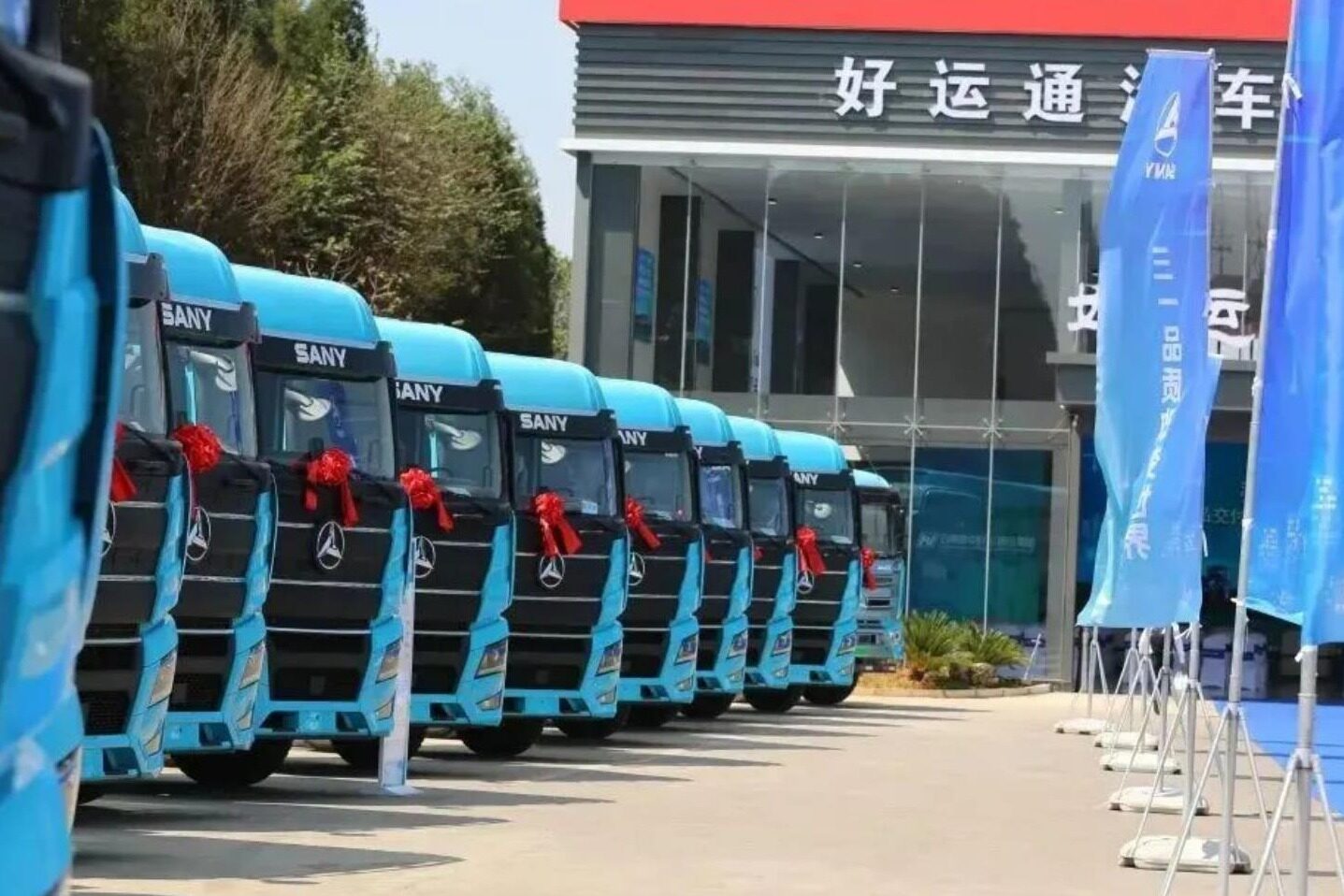 Reading this article requires
Recently, the delivery of electrified products of Dianzhong Haoyun Logistics Group & Sany Group and the signing ceremony of 500 electric tractors were grandly held in Qujing, Yunnan. The purchase agreement of nearly 600 million yuan and 750 sets of new energy equipment was reached on the spot, which is the largest electric tractor in Southwest China. Logistics delivery and ordering items.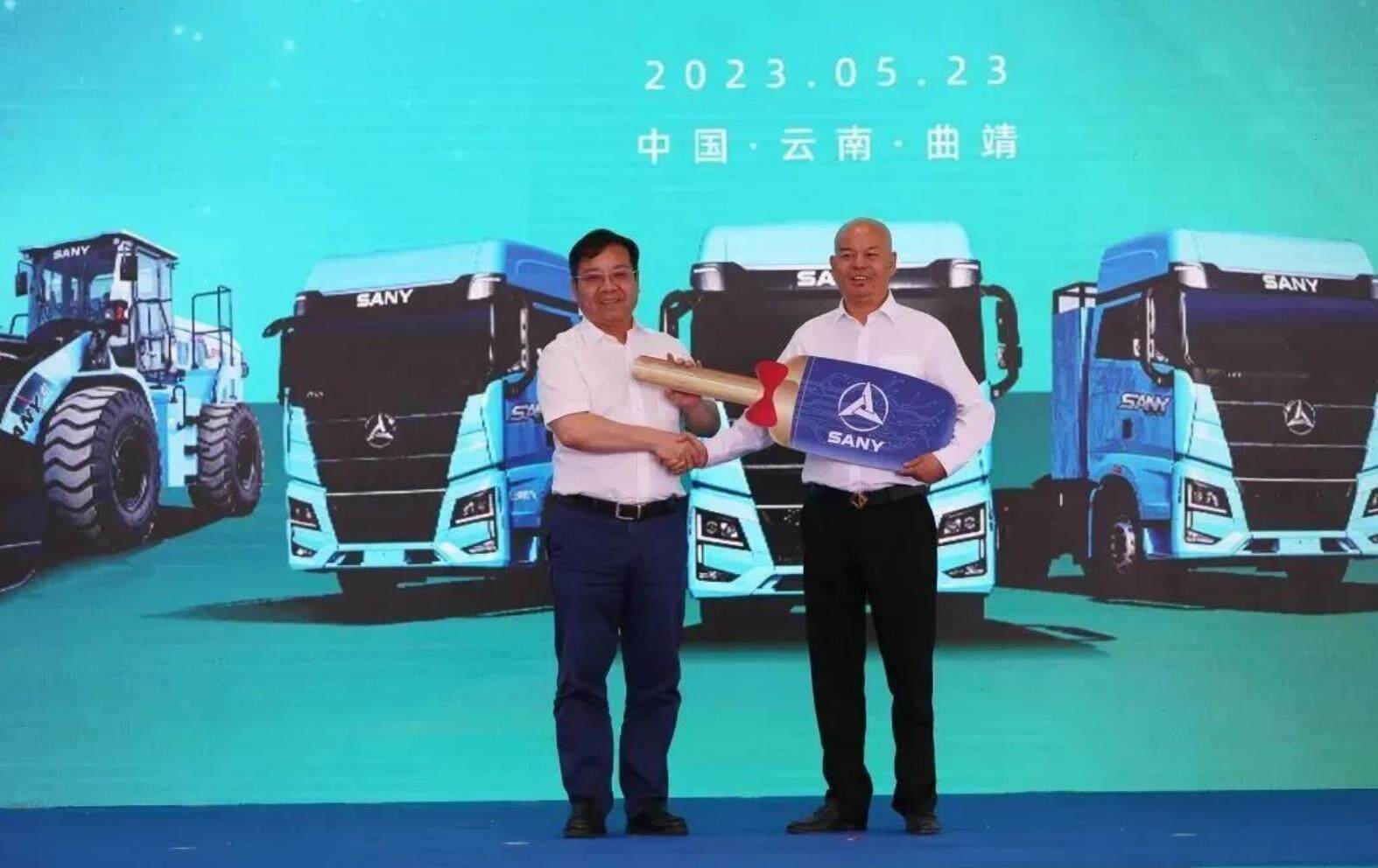 Yin Chaoliang, deputy head of the Malong District People's Government of Qujing City, Liu Wei, chairman of Chenggang Group, Liang Linhe, director of Sany Group and chairman of Sany Heavy Truck, Liu Jianhua, co-founder and president of Yiwei Lithium Energy, executive director and general manager of Chenggang Group, Lin Bingsheng, Chairman of Dianzhong Lucky and other leading guests attended the ceremony.
At the delivery ceremony, Zhou Wanchun, vice president of Sany Group, delivered the golden key to Liu Wei, chairman of Chenggang Group. Sany's first batch of 130 electric tractors, 11 electric dump trucks, 10 electric loaders, 5 electric mixer trucks, 3 An electric excavator and a charging and swapping station will be fully put into the Chenggang and Yunnan Haoyun logistics and transportation projects.
At the subsequent signing ceremony, Dianzhong Haoyun Logistics Group and Sany Group reached a deep consensus to jointly seize the general trend of new energy and electrification development, and signed a new energy equipment procurement agreement, with an order value of nearly 600 million yuan , including 500 Sany electric tractors, 100 Sany electric dump trucks, 130 Sany electric loaders and 20 Sany charging and swapping stations. In the forefront of green logistics in the national steel industry!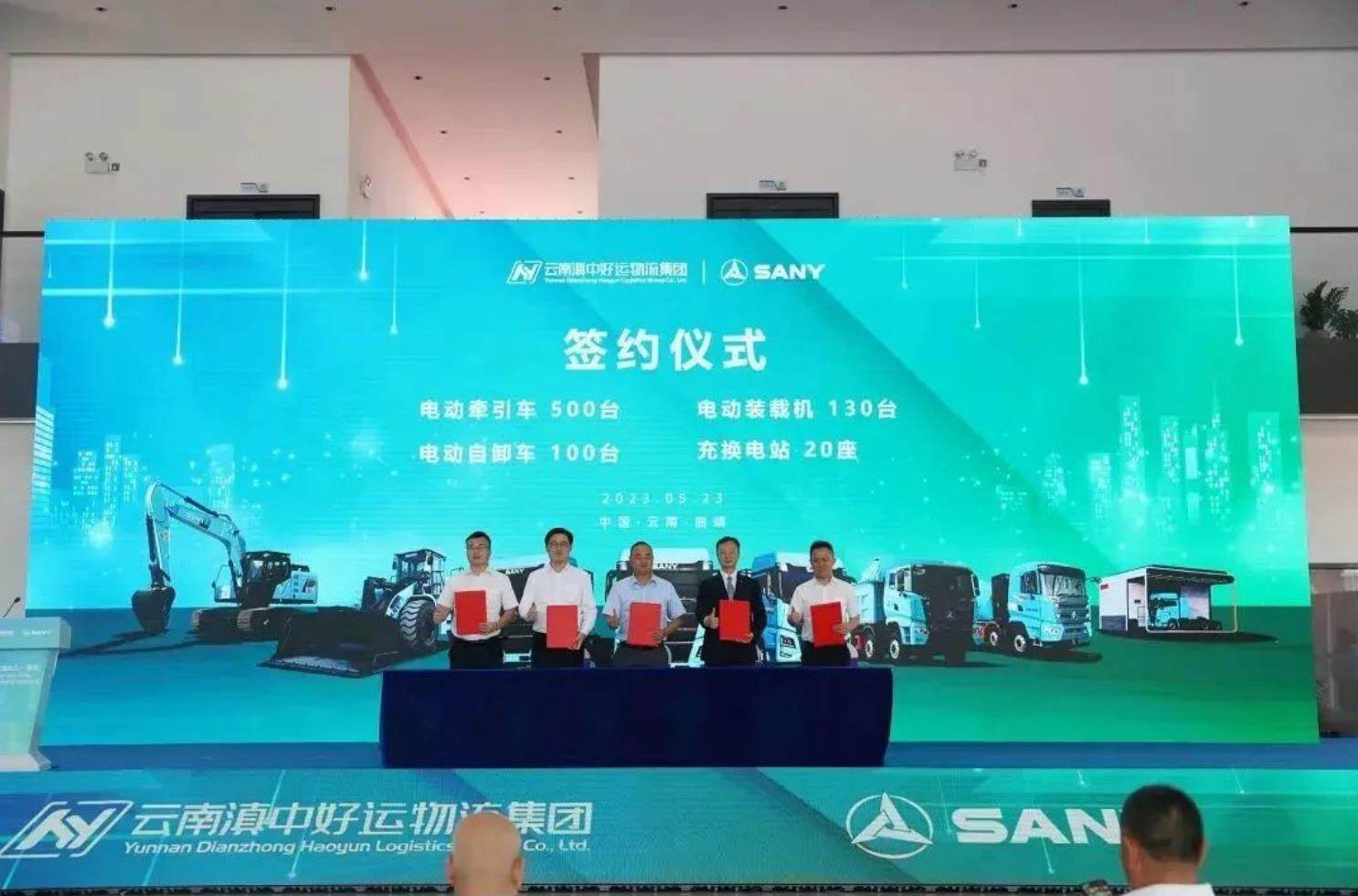 Dianzhong Haoyun Logistics Group's large-scale purchase of new energy equipment will fully serve the steel and coal mine transportation work of Chenggang Group. Chenggang Group is a large-scale comprehensive enterprise group integrating steel, coal mining, coking, building materials, energy resource recycling, logistics, supply chain and other industrial sectors.
The in-depth cooperation between Dianzhong Haoyun Logistics Group and Sany Group will jointly create the largest "green transport capacity scene" in the Southwest region, create a "new benchmark for green transportation transformation" in the Southwest region, and set sail for green and high-quality development of the steel industry in Southwest China and even the whole country Explore new directions.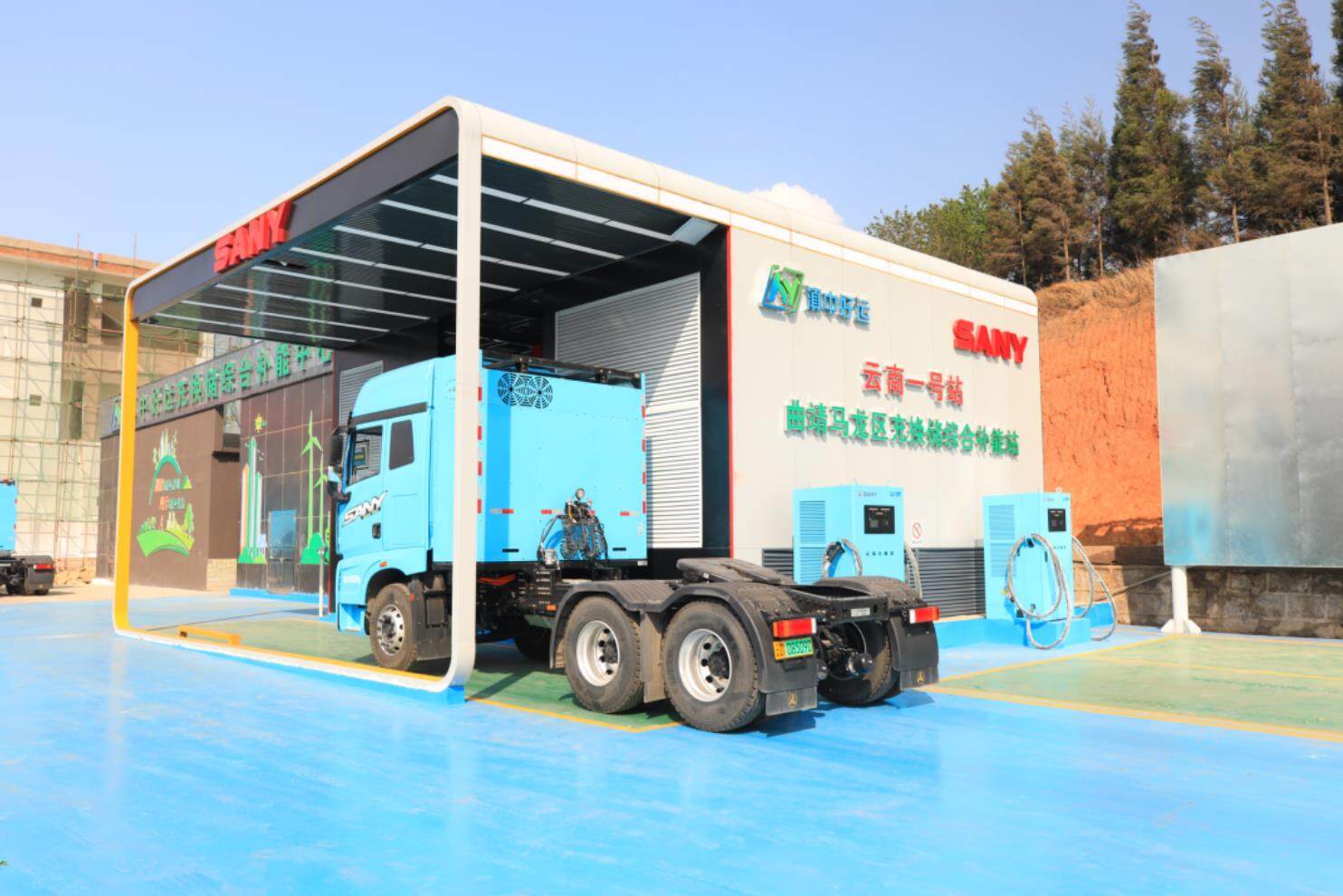 Witnessed by hundreds of guests at the scene, the first batch of Sany electrified equipment was officially delivered to Dianzhong Haoyun, and hundreds of battery swapping heavy trucks were officially driven into the Sany smart charging and swapping station for transportation.
Dianzhong Haoyun Logistics Group will lead local enterprises to actively explore the development model of green electricity transportation, strive to be a leader in the green and low-carbon transportation industry, and help the green, low-carbon and high-quality development of Southwest China.Editor/XingWentao
Comment
Please Login to post a comment