Company
SHANGU takes the road of smart green transformation development
Shaanxi Drum aims to be a world-class smart green energy enterprise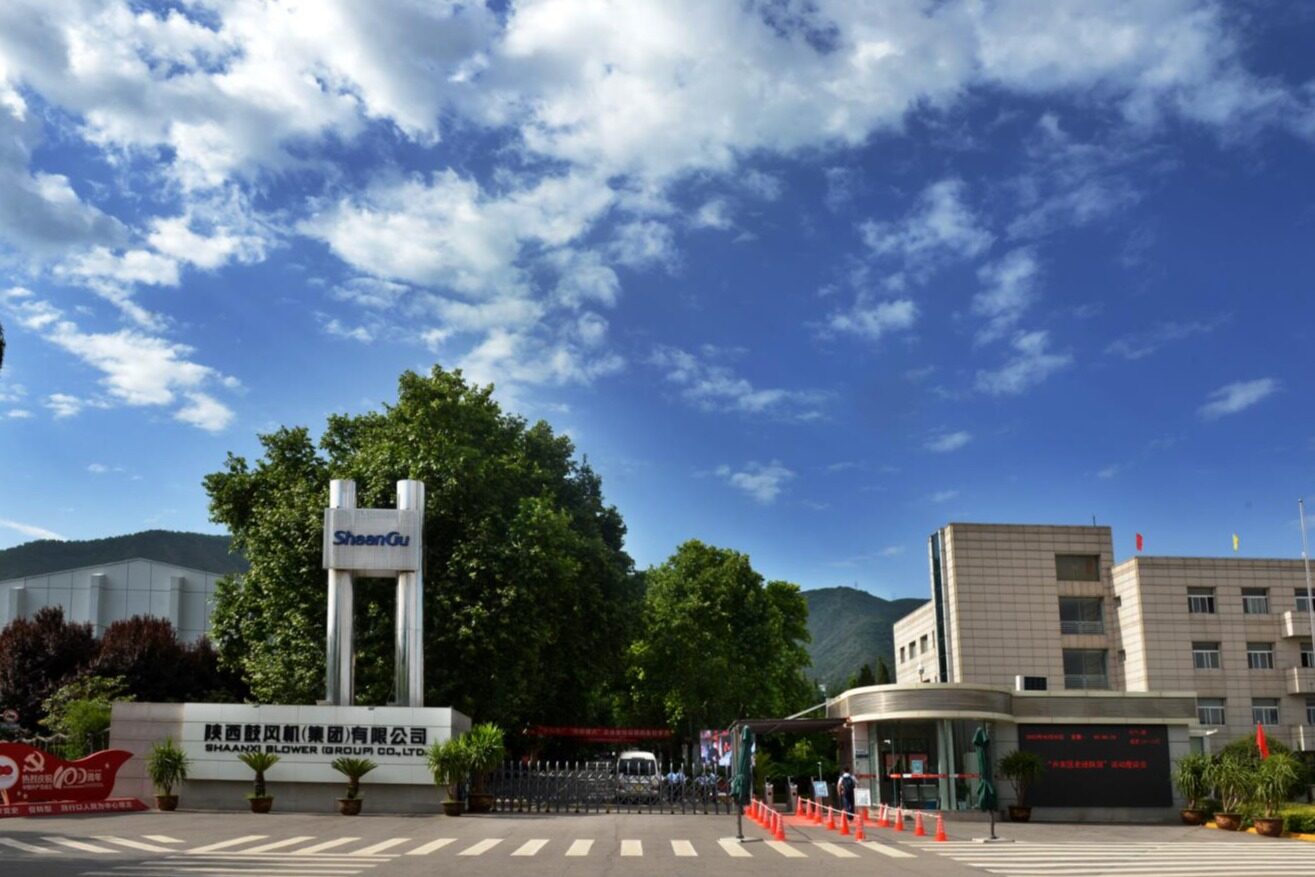 Reading this article requires
"Create intelligent green energy for human civilization" This is the mission of Shaanxi Blower (Group) Co., LTD. (hereinafter referred to as "Shaanxi Drum"), in 1968 at the foot of the ancient city of Xi 'an Mount Li, red brick walls, wooden beams for frame, in the simple red brick factory Shaanxi Blower Factory was established, the initial main production of compressors, blowers and other mechanical equipment, more than 50 years, Shaanxi Drum has experienced two major transformations and changes. From 2001 to 2015, Shandu realized the process of transforming from single manufacturing to service. From 2016, Shandu strategy focuses on distributed energy market and is committed to creating intelligent green energy for human civilization by providing green and intelligent systems engineering and efficient and professional solutions to improve the overcapacity of traditional industries.
Double-chain integration is helping green, low-carbon and high-quality development
In helping "carbon peak", "carbon neutral" and "zero carbon China" action practice, Chairman Li Hongan pointed out that the process of transformation is the process of double chain integration, is the process of high-quality development! In the practice of transforming from traditional production manufacturing to modern service-oriented manufacturing, Shaanxi Drum has made continuous innovation, and has formed a "1+7" business model. Shaanxi Drum provides seven value-added services to the market and customers, including equipment, EPC, service, operation, supply chain, intelligence and finance, with distributed energy system solutions as the center.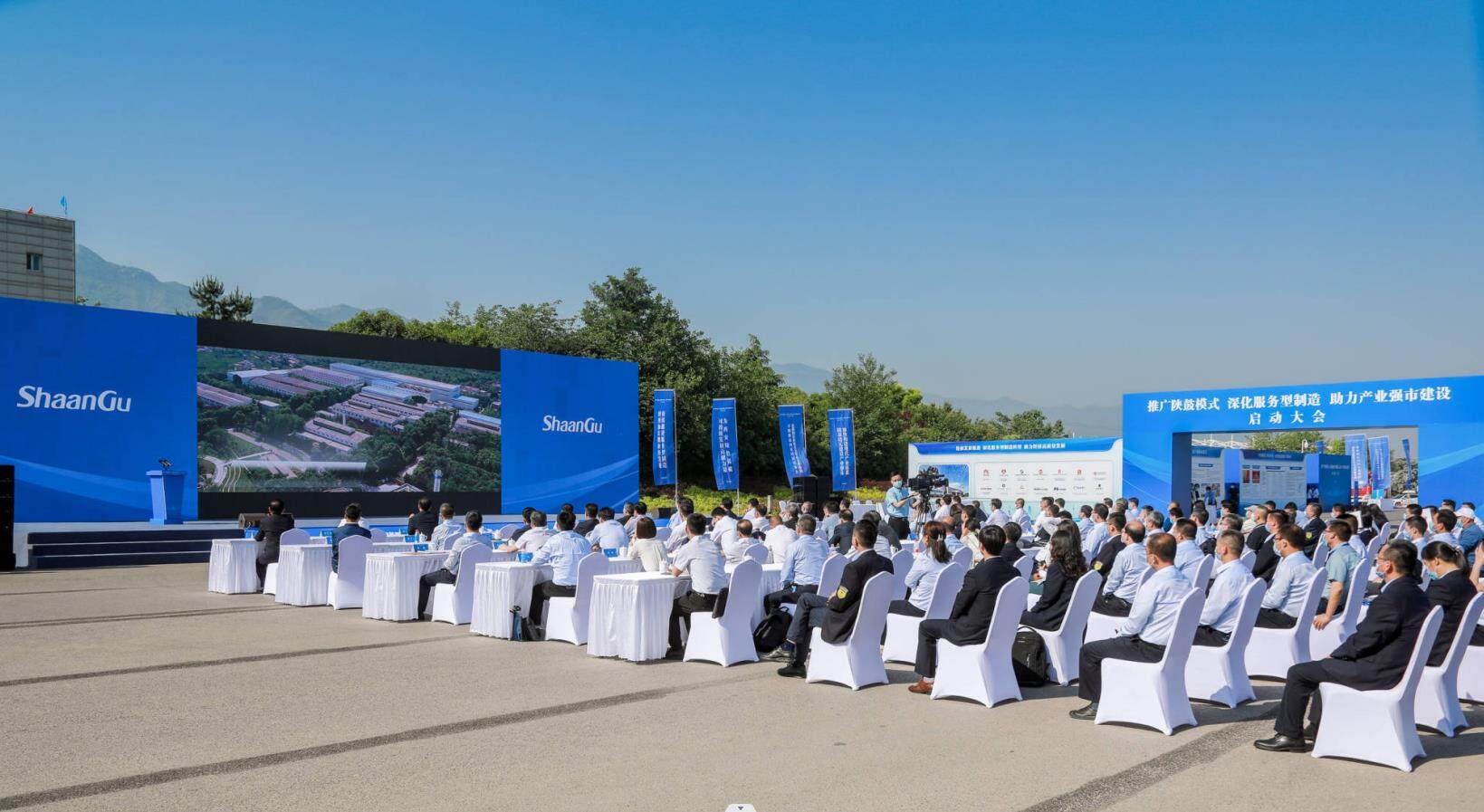 Relying on more than 50 years of innovative genes in the field of energy conversion and professional advantages in the field of distributed energy, we continue to focus on the needs of low-carbon environmental protection, energy conservation and emission reduction, and energy efficiency improvement, and innovate the "energy interconnection island" technology and smart green system solutions. Build multi-scenario application capabilities such as urban energy interconnection island, steel energy interconnection island, petrochemical energy interconnection island, electric power energy interconnection island and data energy interconnection island. Mr. Kohler, former director of the German Energy Agency, said after observing the Shaanggu Energy Interisland project that the structural and environmentally friendly system solution of multi-energy utilization, multi-energy complementary and energy cascade utilization is very good. Shaanxiu's approach to energy efficiency is well aligned with trends in the new energy world.
World-class smart green energy company
Shaanxi Drum has been continuously reinforcing the core hard power of a major power through technological innovation. It has established a state-level technology center recognized by the first batch in 1993 and a post-doctoral research workstation approved by the Ministry of Human Resources in 2004. Its leading products have won the National Science and Technology Progress Award six times. Shanduda Ethylene Unit, large air separation unit, large synthetic ammonia unit, large nitric acid unit, large military industry, compressed air energy storage, wind-driven direct drive/multi-energy complementary, maleic anhydride market and other technologies are in the international leading or advanced level. Shaangu's core products, represented by AV100 series, have sold more than 2,600 sets of axial flow compressors worldwide, and more than 1,200 sets of industrial process energy recovery devices have been sold globally, with the first market share in the world. Shaangu has been awarded the "Single champion product" of China's manufacturing industry, and its related technologies have won many national science and Technology progress awards. Innovative development of the world's largest and most advanced industrial AV140 axial flow compressor unit, reaching the international advanced level; The whole new "3H axial flow + centrifugation" compound 100,000 Nm3/h grade air separation device supporting compression unit which owns the independent intellectual property rights of our country is developed. Its operation indexes reach the advanced level of similar international units. The pioneering "Application technology of Waste heat and Pressure Energy Recovery Coaxial Unit" was selected into the international "Double Top" Best energy Saving Technology project of the International Energy Efficiency Partnership Organization, and won the gold medal of world manufacturing innovation products.
Shaanxi Drum 50 years of trials and hardships
More than 50 years of innovative development, Shaanxi Drum has been awarded the "Top 10 International energy-saving Technologies and Practices", "Gold Award for Innovative Products in the World Manufacturing Industry", "China Industry Award", "Top 500 Chinese Manufacturing Enterprises", "National May Day Labor Award", "National Green Factory", "National Quality Award" and "National Enterprise Culture Demonstration Base". "National Industrial Enterprise Brand Demonstration Base", "Top 100 New entity enterprises" and many other honors in the industry leader enterprise, distributed energy field system solution provider and system service provider. Shaanxi Drum energy-saving and environmental protection products and intelligent green system solutions and system services are widely used in petroleum, chemical, energy, metallurgy, air separation and other important pillar industries of the national economy. At present, Shaanxi Drum Group has two listed companies, Shaanxi Drum Power and Standard Shares, as well as a number of wholly-owned and holding subsidiaries. Service customers now up to more than 5000.
The Belt and Road Initiative bears fruit
At present, the Chinese economy is highly interconnected with the world economy. Shaanxi Drum seize the major opportunities of the Belt and Road cooperation, adhere to the internal and external opening-up to promote each other, and better combine the import and go out. Wang Chaoyang of Shaanxi Drum Power's overseas Business Department said that in 2002, Shaanxi Drum Power set up a five-member pioneer team through internal selection and started to explore overseas markets. In India, we won the trust of users with the excellent performance of our equipment, and gradually changed from simply exporting products to providing system solutions. In 2016, Shaanxi Drum Power India Co., LTD was established. Shaanxi Drum began to deepen its overseas path. Central Asia is one of the key overseas markets for Shaanxi Drum to promote its international development strategy. Kazakhstan is the birthplace of the Belt and Road Initiative. Over the years, Shaanxi Drum has accurately served customers in Kazakhstan and Uzbekistan in steel, nonferrous metals, oil refining and other fields with high-quality green large-scale equipment and system solutions, which has injected the strength of Shaanxi Drum and Shaanxi to promote the construction of the Belt and Road. "Said Zhao Jinyan, deputy director of overseas market sales of Xi 'an Shaanxi Drum Power Co., LTD. Currently, Shaanxi Drum has 28 overseas companies and service organizations, including 5 overseas research and development centers; Energy-saving and environment-friendly products and smart green programs have been covered in more than 100 countries and regions, including Russia, South Korea and Spain.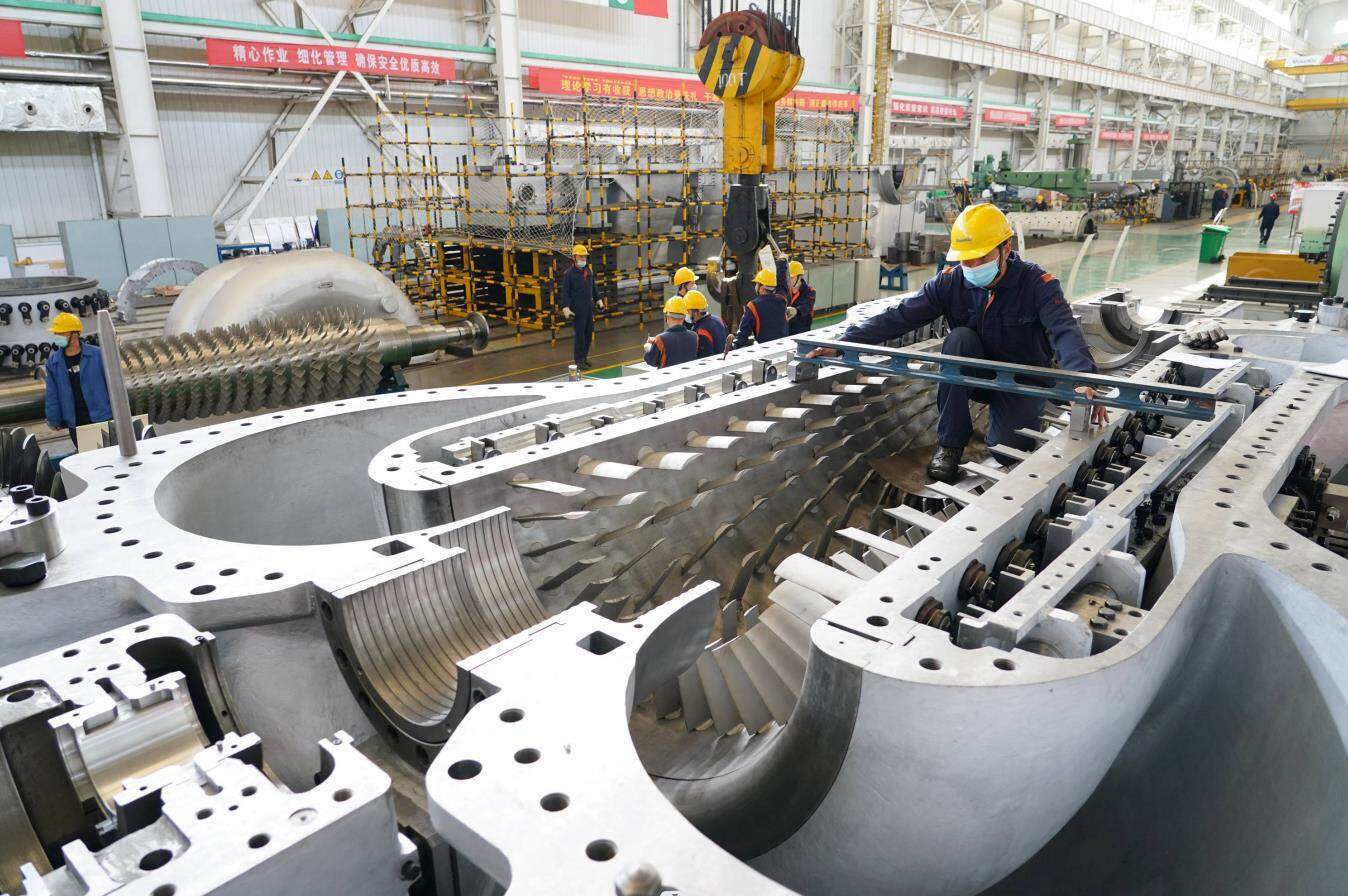 Over the years, Shaanxi Drum has recovered the waste heat, pressure and energy in the industry. The total power of energy recovery and output is 24.13GW, equivalent to 107% of the Three Gorges power generation. It can save 59.84 million tons of standard coal and reduce 157 million tons of carbon dioxide every year. In the future, Shaanxi Drum will use the Internet thinking to provide users with intelligent, green, energy-saving, clean and environmentally friendly distributed energy system solutions, to help the economic and social transformation, and to help customers and society together on the road of green and sustainable development.Editor/XingWentao
Comment
Please Login to post a comment