Humanities
Laos Posai highly praises the Nam Ou River hydropower project
The total installed capacity of the Nanou River Basin cascade hydropower project is 1.272 million kilowatts
So far, the cumulative power generation has exceeded 13 billion kilowatt hours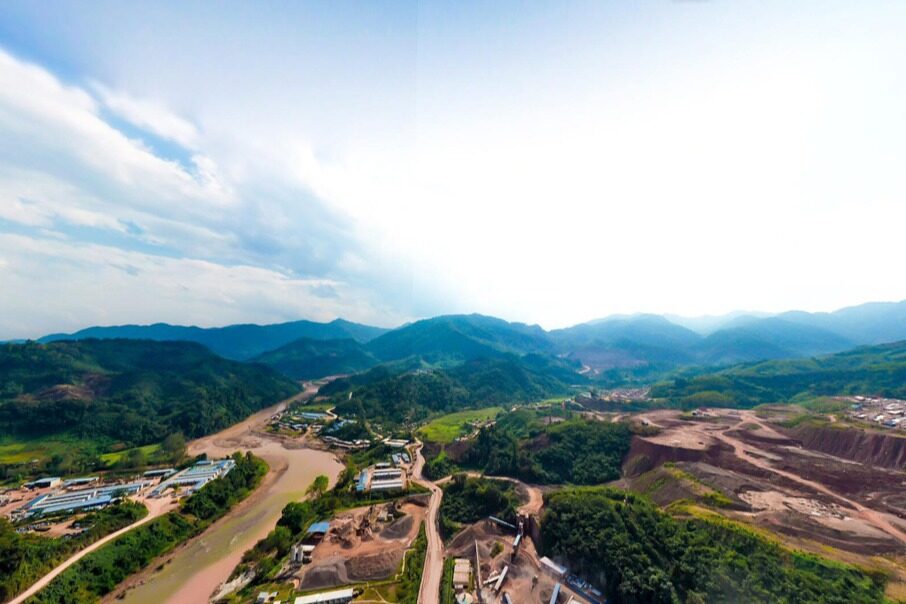 Reading this article requires
On May 29, 2023, the Minister of Energy and Mines of Laos, Posai Saiyasong, led a team from the Ministry of Energy and Mines to conduct work in the northern region. They made a special visit to the China Power Construction Nanou River Cascade Hydropower Project, accompanied by the person in charge of the Nanou River Basin Company.
Southern Europe River Basin Cascade Hydropower Project
The cascade hydropower project of POWERCHINA in the Nam Ou River basin is located in Luang Prabang and Fong Sari Province, Laos. The project has a reservoir of seven levels, with a total installed capacity of 1.272 million kilowatts. It will be put into operation in September 2021, providing a continuous supply of clean power for the operation of the China Laos railway and the economic and social development of the territory. The Nanou River Hydropower Project is a new village for local immigrants, equipped with public facilities such as roads and bridges, hospitals, temples, markets, schools, water supply and electricity, which greatly improves the production and living conditions of local residents.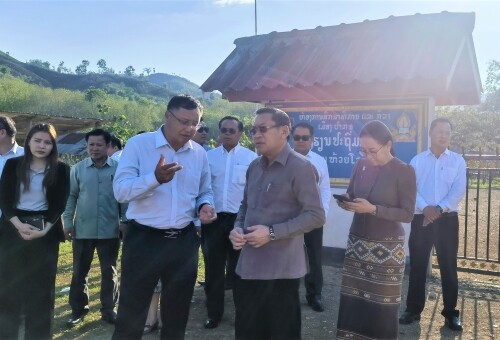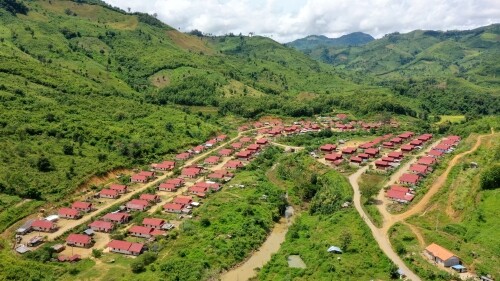 It is understood that Posai and his team went deep into the Central Control Center of the South European River Basin and the South European River First Class Power Station to understand the production and operation status of the power station. They listened to reports on the integrated control and running-in of the South European River, joint dispatching and power generation of the power station, operation of the water and meteorological monitoring and forecasting system, flood prevention and preparation, and safety management, and focused on the power generation role of the South European River in the dry season.
Posai congratulates and highly appreciates the completion and achievements of the Southern European River cascade hydropower project since its operation. He stated that the Nam Ou River hydropower project is an important energy support for the northern region of Laos, with advanced equipment systems, first-class teams, and first-class management. This whole basin project is a typical example and benchmark for us. Since the beginning of summer in 2023, Laos has been experiencing continuous high temperatures and limited rainfall, and the Nanou River has fully played its role, making outstanding contributions to ensuring power generation and supply during peak summer.
When inspecting Huilou Village, a resettlement village for the Nanou River First Class Power Station, after comprehensively understanding the resettlement, supporting environmental construction, and livelihood development situation, Posai expressed that the most direct feeling is that China Electric Power Construction not only brings power stations, but also truly brings tangible benefits to the people. Here, the mountains and waters are green, the courtyards are neat and uniform, the roads are accessible, and people arrange production and life in a stable and orderly manner. This is a beautiful countryside. Editor/He Yuting
Comment
Please Login to post a comment