News
23 projects signed in the Guangdong Hong Kong Macao Greater Bay Area
The 23 projects signed this time involve infrastructure, smart healthcare, commercial logistics, new energy, and other fields
At this docking meeting, 23 projects were signed on-site, with a total investment of 11.01 billion yuan
Reading this article requires
On May 31, 2023, the centralized signing ceremony for the industrial docking project in the Guangdong Hong Kong Macao Greater Bay Area of Xiangtan City was held in Shenzhen. 23 projects were signed on-site, with a total investment of 11.01 billion yuan. Among them, there are 19 Xiangshang return projects with an investment of 9.37 billion yuan, accounting for 85% of the total investment. Hunan merchants have become the main force signing contracts for this industry docking conference.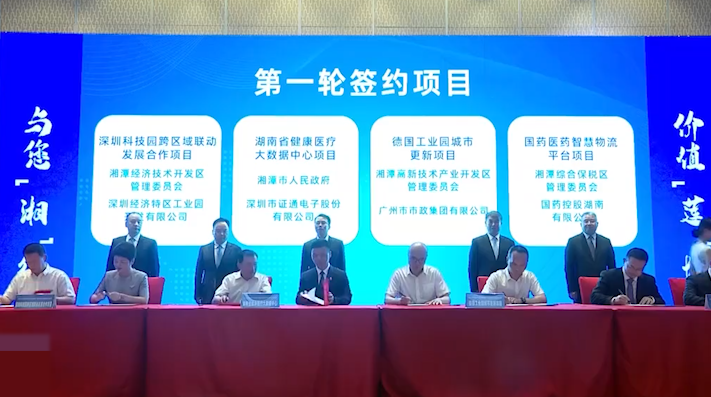 Among the 23 projects signed this time, there are 15 manufacturing projects and 2 investment projects from Class III Fortune 500 enterprises, covering areas such as infrastructure, smart healthcare, commercial logistics, and new energy.
At this industry docking meeting, Xiangtan has been favored by Hunan merchants. Zeng Shengqiang, Chairman and President of Shenzhen Zhengtong Electronics Co., Ltd., said that he actively responded to the call for the "return of Hunan business" and arranged the Hunan Provincial Health and Medical Big Data Center project in Xiangtan. He will invite upstream and downstream industry chain enterprises to settle and develop here.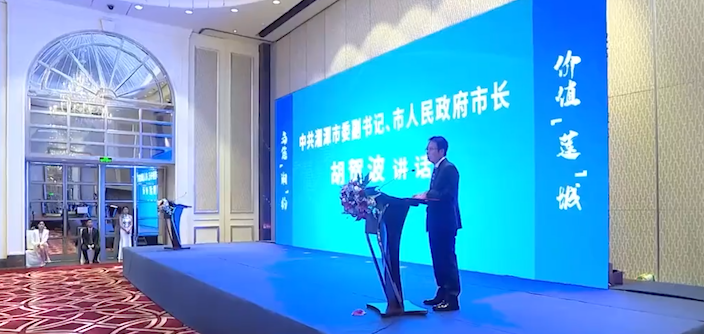 Since 2023, Xiangtan City has made every effort to promote the return of Hunan businessmen and their return to their hometowns for entrepreneurship, establishing specialized work teams at the city, county, and township levels, and establishing a return to hometown entrepreneurship guidance service station that covers all townships and streets in Xiangtan. From January to April, Xiangtan City introduced 55 new "Hunan Merchants Return" projects. Editor/Zhao E
Comment
Please Login to post a comment