Construction Frontline
Construction of China Mongolia Cross border Railway
The Ceke Port is an important transportation hub connecting Mongolia and the northwest region of China
The Cek Sibercullen Railway will be put into operation in October 2023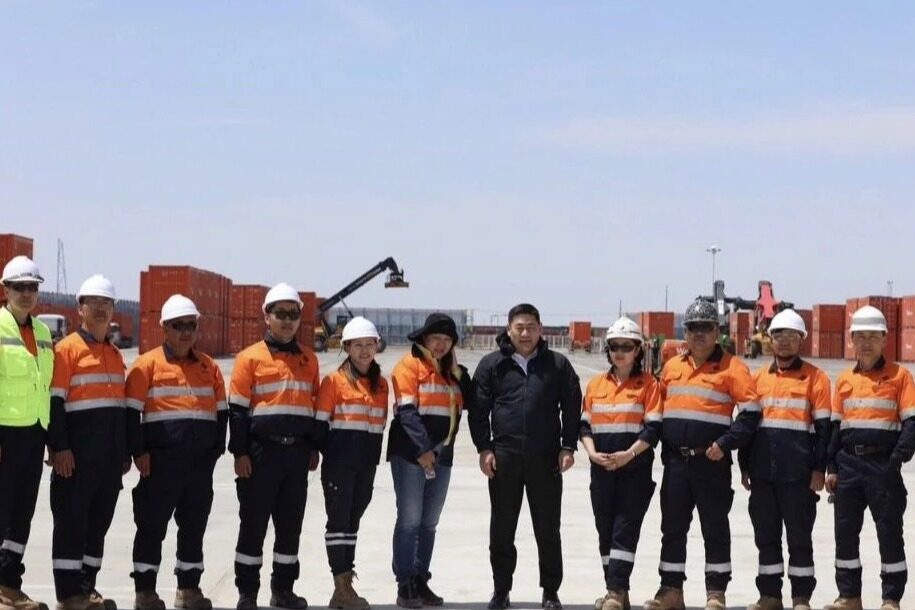 Reading this article requires
Recently, the construction of a 7.1 kilometer railway connecting the Xiberkulun Port and the Zek Port in Mongolia began. The railway consists of 5 dedicated tracks for transporting coal from various coal mines, connecting China's Cek Port and Mongolia's Xiberkulun Port. It is the only railway in Mongolia built according to the Chinese railway gauge standard of 1435mm, laying the foundation for opening up a new railway transportation channel between China and Mongolia.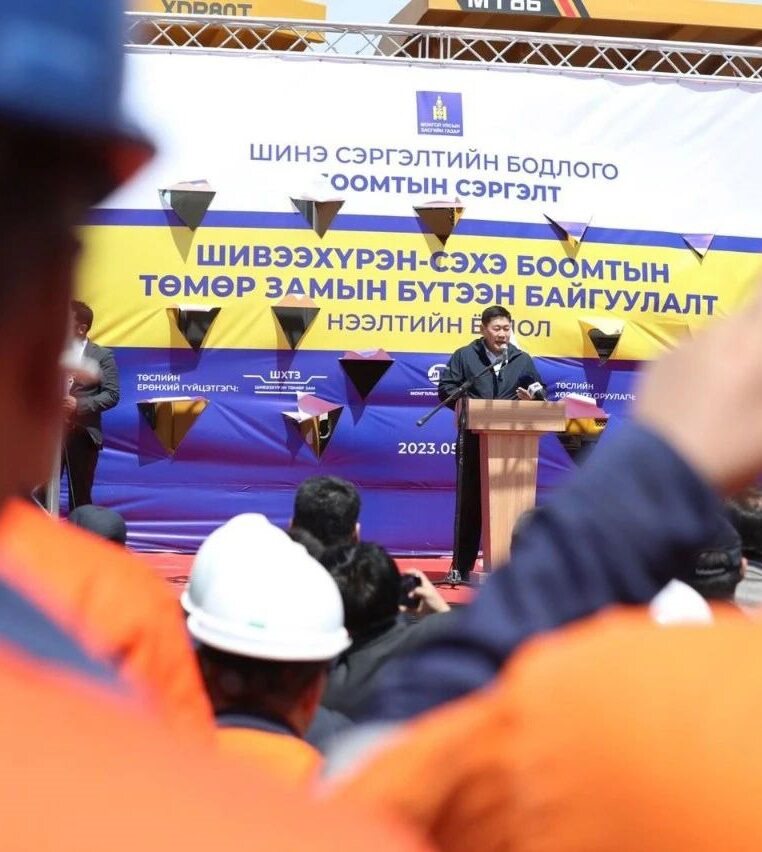 The Mongolian section of the Xibokulun Ceke Port Railway Line is owned by the Xibokulun Company in Mongolia, while the Chinese section is owned by a joint venture between Morita Energy Co., Ltd. and Narin Suhaitu Railway Company. With the construction of the cross-border railway, the export clearance capacity of the port will double, and the cargo transportation volume can reach 20 million tons. Meanwhile, on the basis of free market competition, the coal mined in the region will be transported to the main export markets in a shorter time and at a lower cost, thereby increasing the value of mineral deposits in the Gobi region and creating higher economic benefits.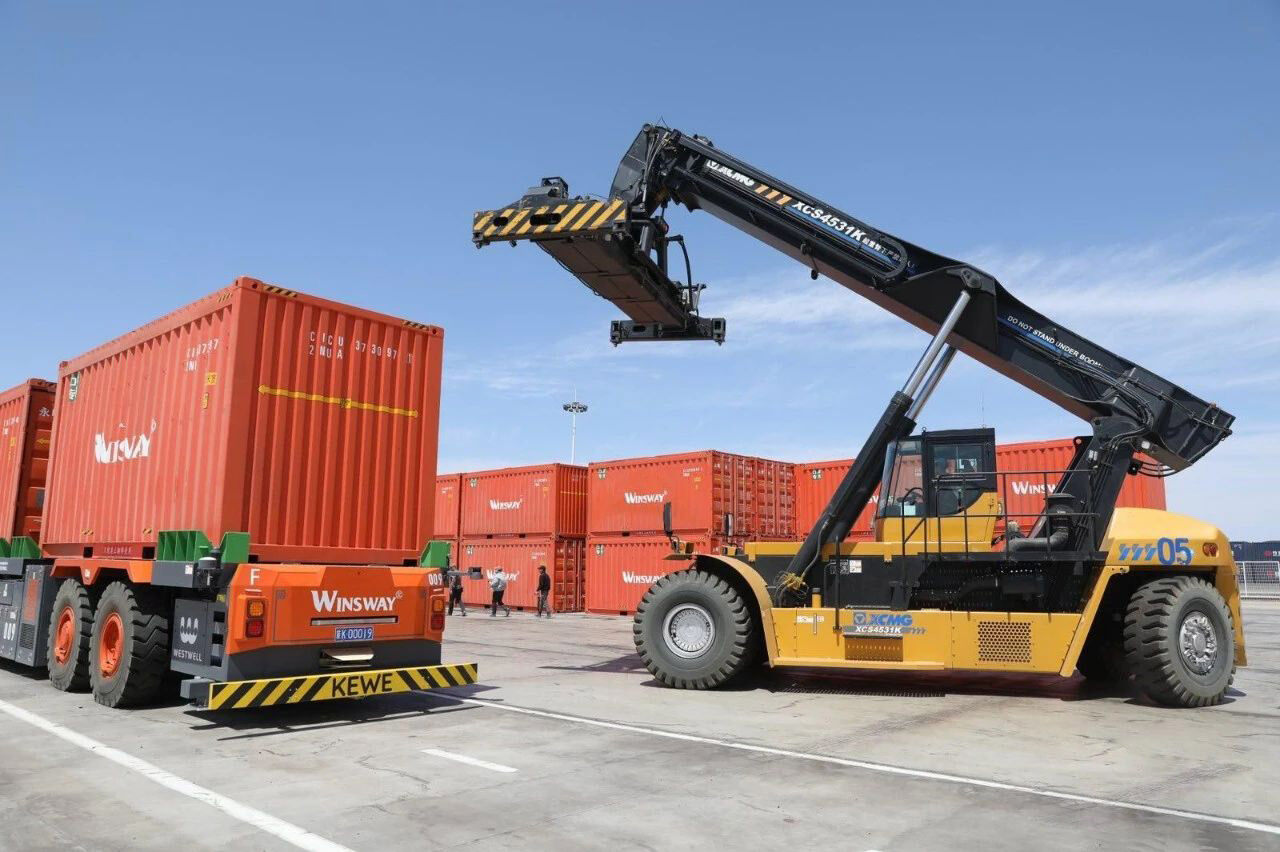 At present, while the construction of the railway connecting the Xiberkulun Port and the Ceke Port is underway, both China and Mongolia have signed a contract to prepare for the feasibility study and detailed design of the Kashun Suhai Tu Ganqi Maodu Port railway.
The preliminary construction plan for the Kashun Suhai Tu Ganqi Maodu Port Cross border Railway is to have a total length of 8081 meters, UIC 60 steel rails, one wide gauge, one standard gauge, and one main line, supporting 5441 meter bridge facilities. Construction is planned to begin in March 2024. The technical capacity of this railway is 30 to 50 million tons per year. After the project is completed and opened to traffic, the Kashun Suhaitu Ganqi Maodu Railway will be able to undertake 55 to 60% of Mongolia's coal export tasks.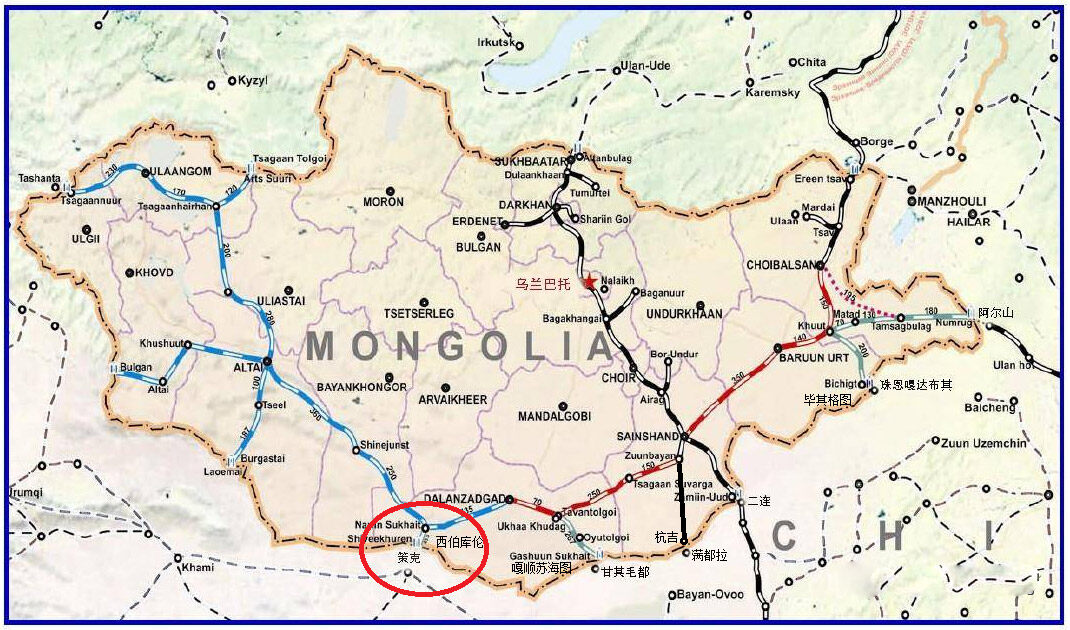 Mongolian Railway Planning
The Xiberkulun Port (Zek) and Kashun Suhaitu Port (Ganqimaodou) of Mongolia are both located in the southern Gobi Province, and are the main channels for exporting products from the Taben Tolgoi coal mine and the Oyu Tolgoi copper mine. At present, the governments of China and Mongolia have reached a preliminary consensus to open four border railway ports on the basis of the Zamyn Uud/Erenhot railway port, including Xibokulun/Ceke, Kashun Suhaitu/Ganqimao, Biqigetu/Zhu'engadabuqi, and Hangji/Mandura.Editor/Ma Xue
Comment
Please Login to post a comment